My Favorite French Advent Calendars of 2018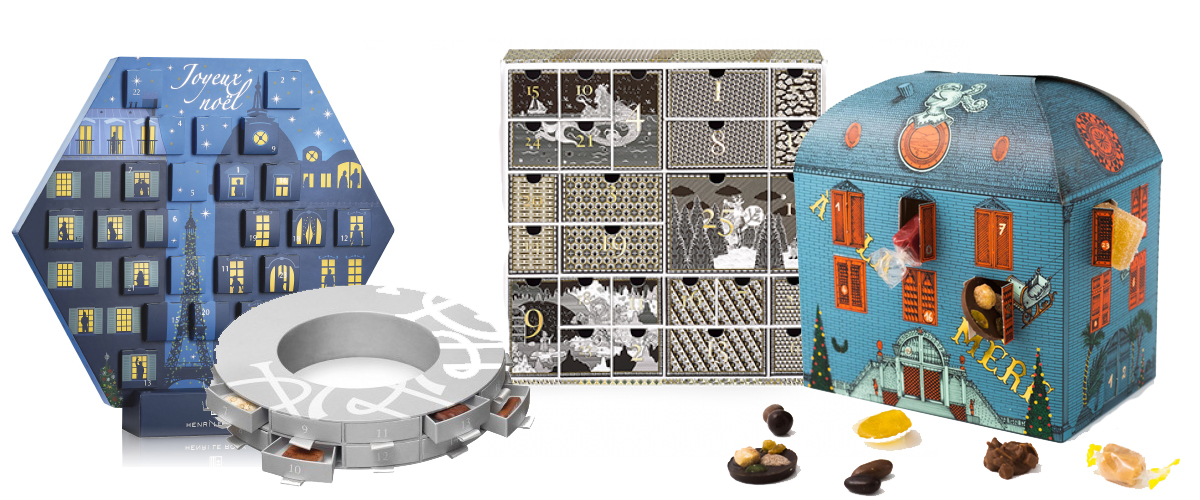 FOR THE BEST 2019 FRENCH ADVENT CALENDARS: CLICK HERE!
---
Each year, French chocolatiers and confiseurs create even more high-end, creative and beautiful calendrier de l'Avent, elevating them to a must-have for cozy holiday decor. And now the offerings have extended beyond chocolate to include tea, beauty and high-end treats.
My criteria when determining my top advent calendars of this year are:
1. It has to be FRENCH. Sorry Belgium, your chocolate is great, but I'm only looking for truly French products.
2. Quality of goodies. Each surprise behind the numbered doors needs to rise above an everyday treat.
3. Cuteness Factor. If I'm going to display this in my home for a month, I want it to be beautiful.
Introducing my top French advent calendars of the 2018 holidays.
Maison Le Roux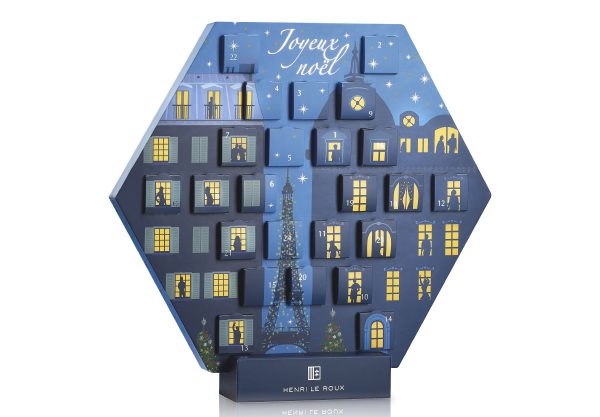 I would display this beauty in my home all year round, and Henri Le Roux chocolates and caramels are among the best in France. This is my favorite advent calendar of the year, and I can't wait to open each delicious window. I've seen it in person at the shop and it is a perfect size. 38€
Available November 17th in store and online.
Mazet Confiseur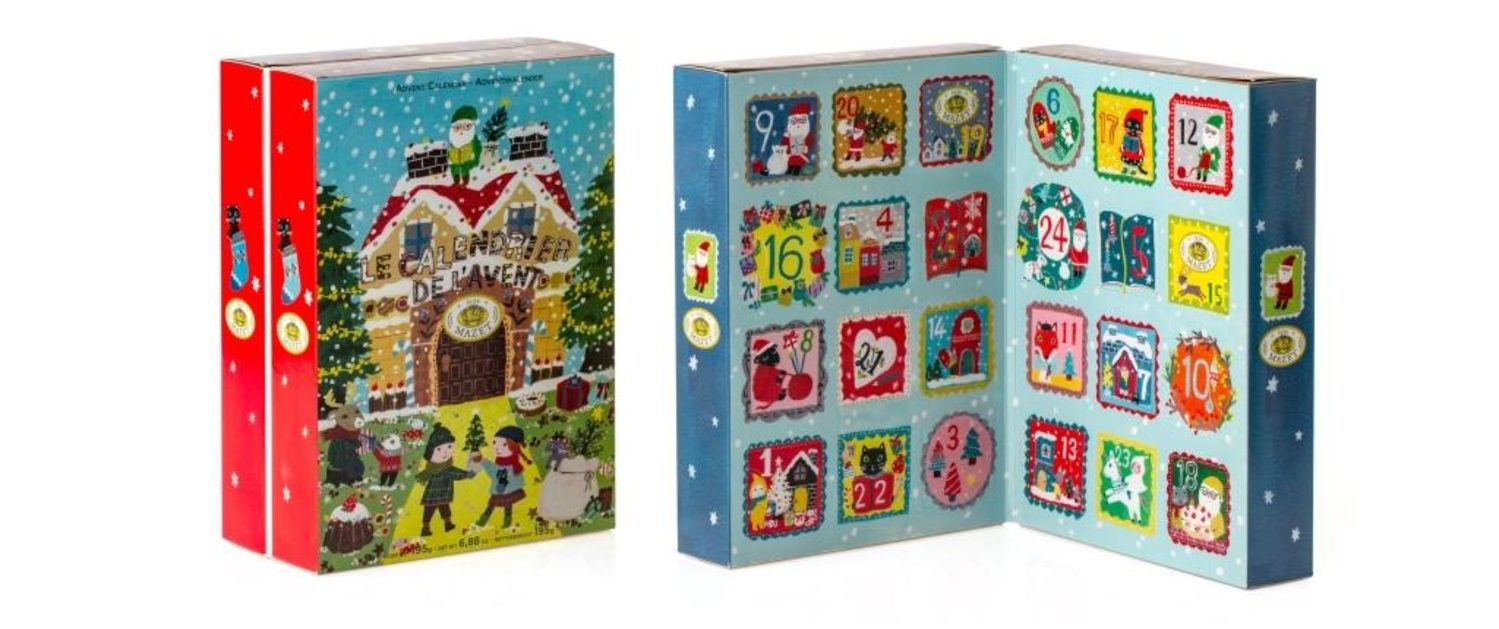 Mazet Confiseur teamed up with Japanese illustrator Yumi Katagishi for this whimsical calendar. It is filled with a variety of chocolates, dried fruit and nuts, and pâte de fruits. 22,40€
Available now in store and online.
Diptyque Paris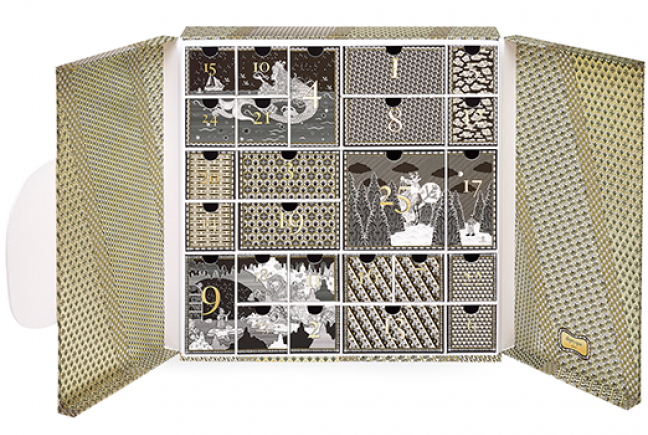 This luxury beauty calendar is no-doubt a splurge, but it is gorgeous. Includes 15 mini candles, 7 personal fragrances & 2 body care products and one full-sized holiday candle. 350€
Available now in store or online.
Pierre

Hermé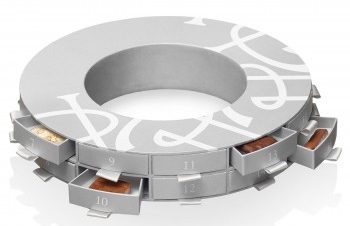 My favorite macaron shop has created this chic take on a holiday wreath for its third edition. It appears to be in high demand. Already sold out online, there is limited availability in store also. 62€
Available now in store, more details online.
Palais des thés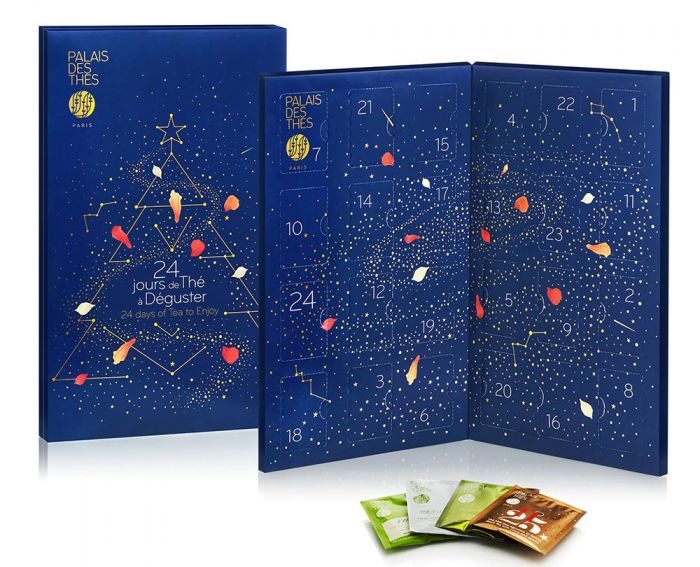 If you're not a fan of chocolate but still want a cozy treat each day, this celestial-themed tea advent calendar from Palais des thés is a perfect choice. 24€
Available now in store and online.
Pâtisserie des Rêves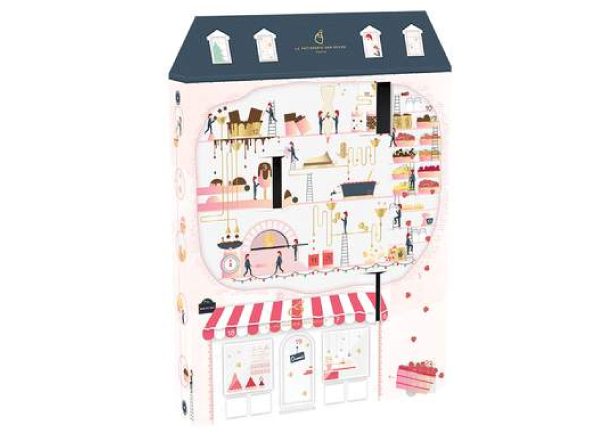 A very girly, but lovely design that would look great in any Paris apartment. Pâtisserie des Rêves also carries gorgeous yule log desserts for Christmas dinner parties. 46€
Available now in store and online.
Angelina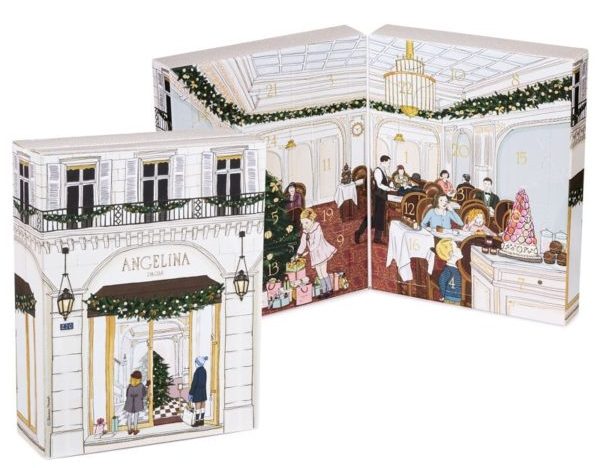 Creating beautiful chocolates in Paris since 1903, Angelina's 2018 calendar takes you inside its salon de thé on Rue de Rivoli. 29,90€
Available now in store and online.
La Maison Plisson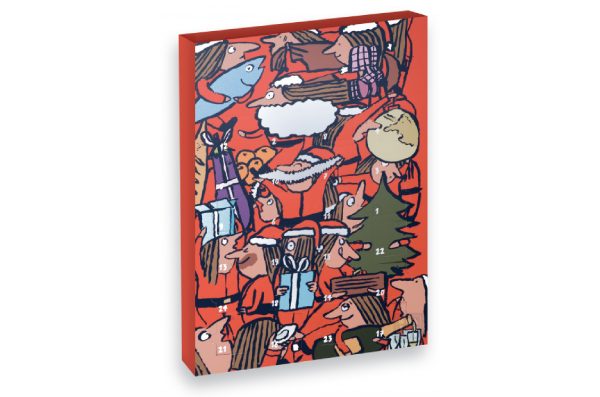 A more modern, even hipster advent calendar. La Maison Plisson teamed up with French artist Jean Jullien for its limited edition calendar. 29€
Available now in store and online.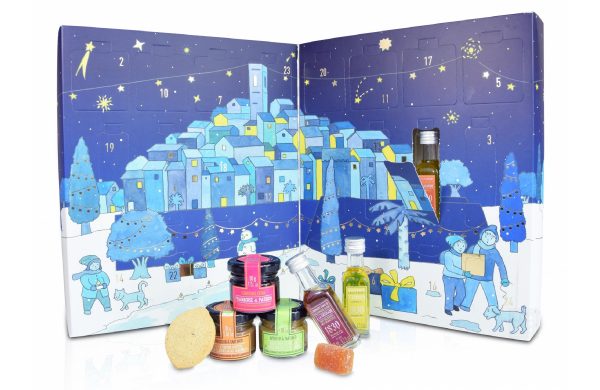 Not the most beautiful design on my list, but this calendar made the cut because of the quality of these products. Maison Brémond 1830 produces some of the best olive oils, spreads and sauces in France and you are sure to have a December full of deliciousness. 39,90€
Available in store and online.
À la Mère de Famille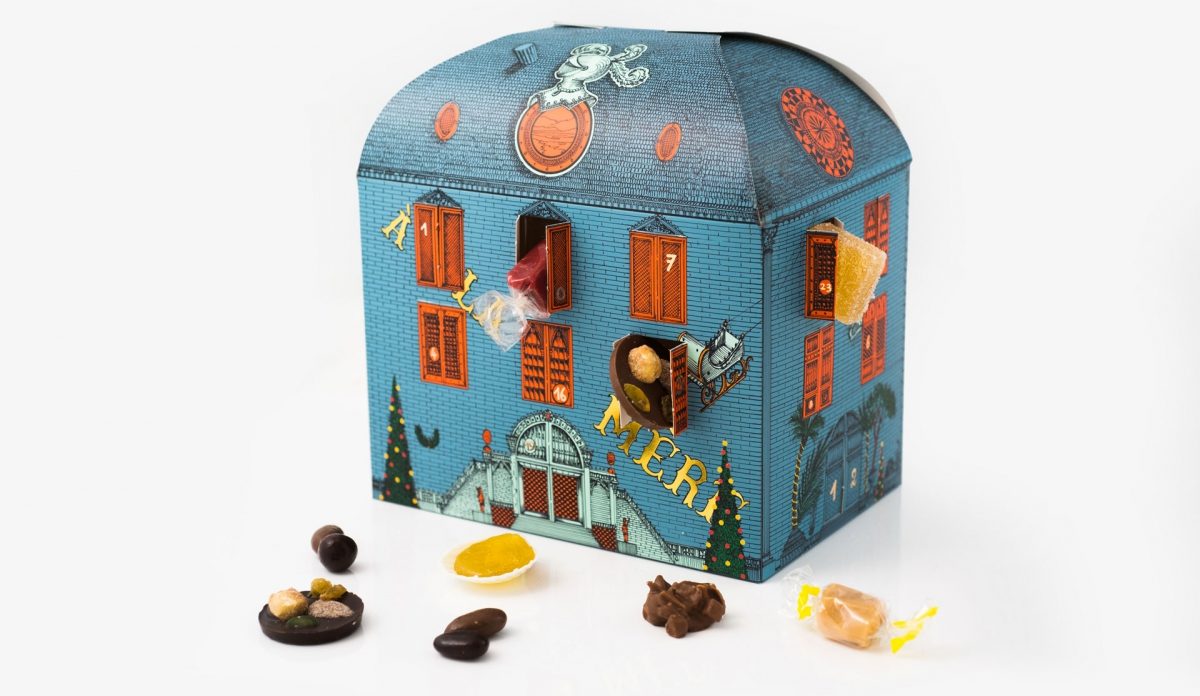 How adorable is this? Founded in 1761, À la Mère de Famille is a classic chocolatier and this year the maison tapped the artist Octave Marsal for this unique advent calendar. 39€
Available in store and online.
Oh My Cream!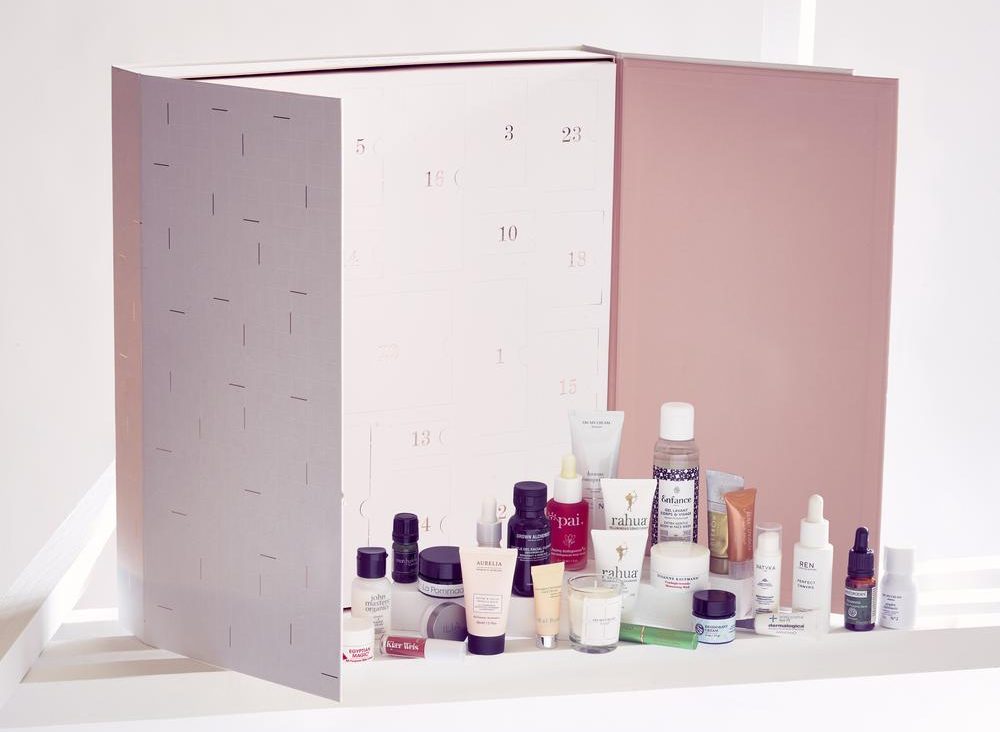 The calendar may be simple in design, but Oh My Cream! carries top products and is a favorite of Parisiennes in the know. Includes small sizes of house products as well as brands such as Tata Harper and Ren Skincare. 130€
Currently sold out online but may be still in store.
What advent calendar are you buying for your home this year? Leave a comment and share your favorite with me!
---
---