15 Perfectly French (and Authentic) Christmas Gifts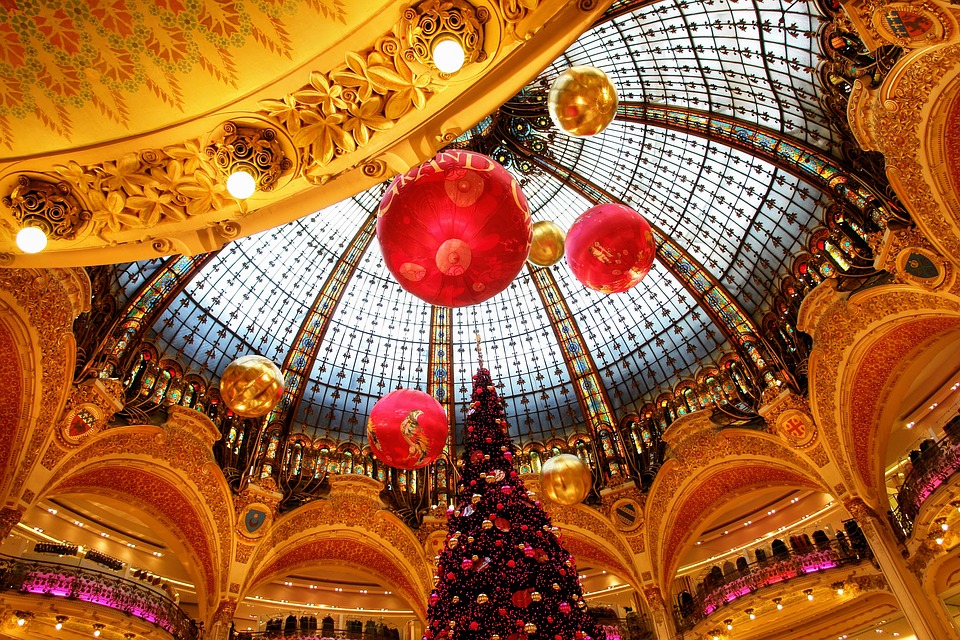 If you're in Paris before the holidays, skip the souvenir shops and buy your loved ones a special, quintessentially French present. Or you can always use the internet to deliver a little France to you. These are my favorite French gift ideas this year.
Voila! 15 unique presents in a range of prices for every person in your family.

1. For the wine lover: Le Nez du Vin Masterkit 54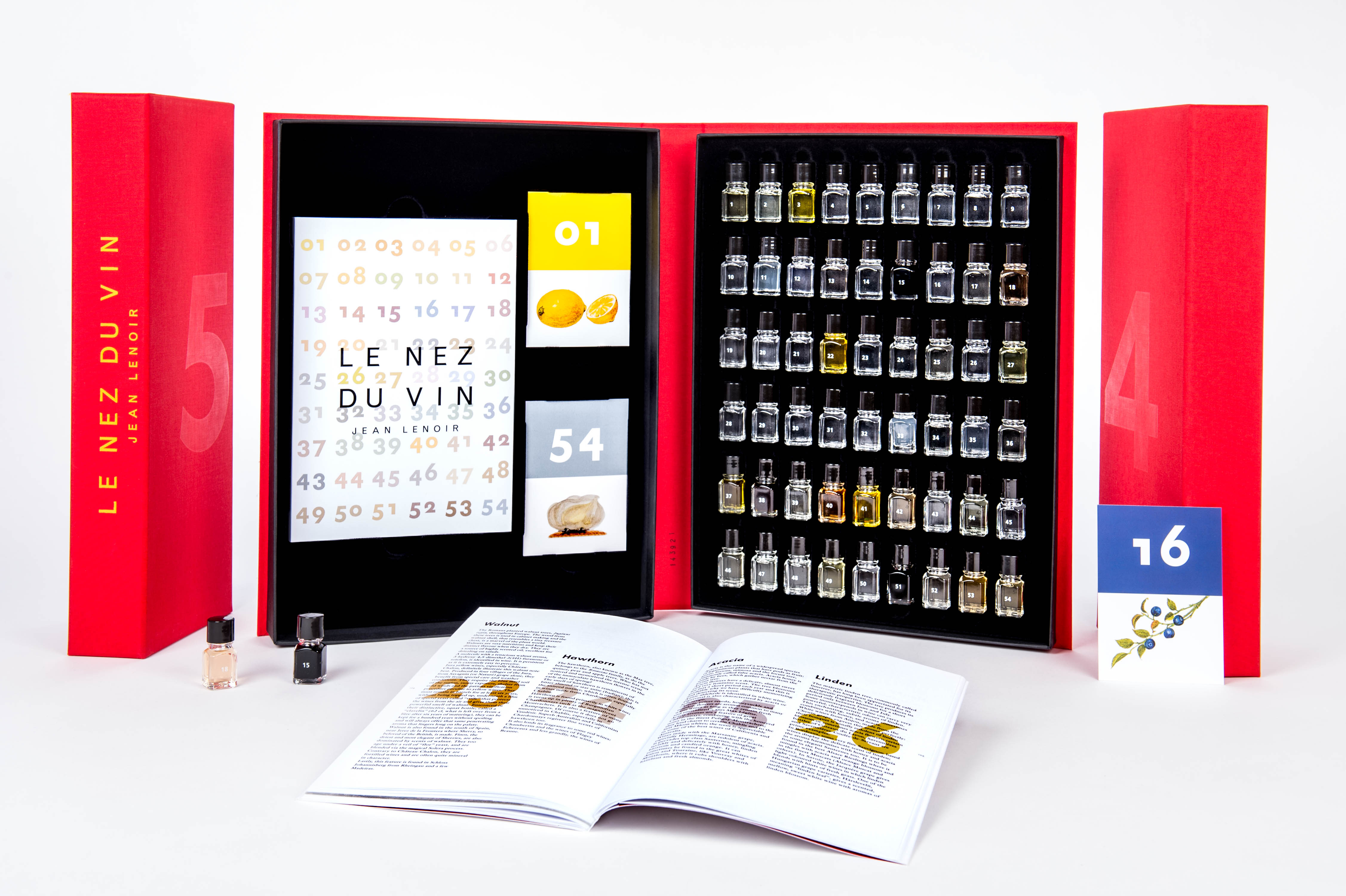 Handmade in France, this case of 54 high-quality aromas helps you make the link between scents and what you're tasting in wine. Also includes a reference book by creator and wine-expert Jean Lenoir to guide the wine tasting improvement process. Available in 11 languages.
Where to buy: La boutique des Éditions Jean Lenoir 56 rue de l'Hôtel-de-Ville 75004 Paris, additional retailers across Paris or at lenez.com

2. For the decoration lover: Le Bon Marché Christmas Ornament Salon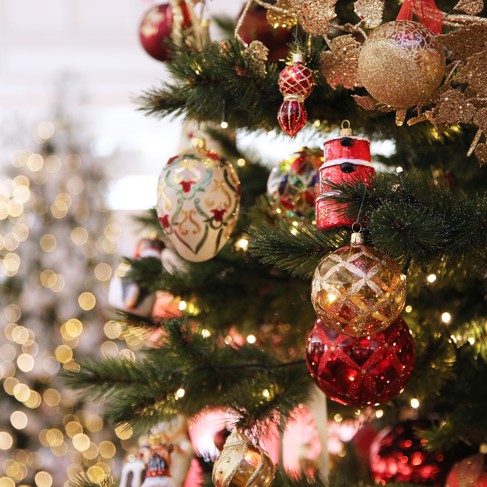 Around the holidays the sophisticated department store Le Bon Marché dedicates an entire large room exclusively to high-end Christmas ornaments. Find everything from classic shiny Santas, to glittering Eiffel Towers to a sparkly hippopotamus.
Location: 24 Rue de Sèvres, 75007 Paris
3. For your Paris-obsessed niece: In Paris / à Paris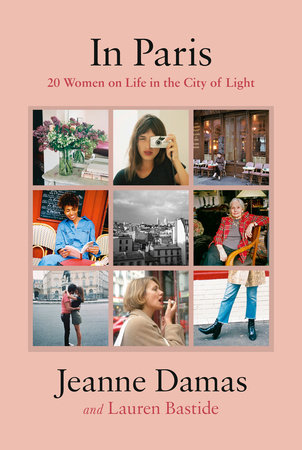 French "it-girl" Jeanne Damas teamed up with journalist Lauren Bastide to bring Damas's très popular Instagram feed to life, as well as profile interesting Parisiennes. Any Paris lover will devour the peek into the lives of real women in the City of Light. The English translation came out in September, or you can always pick up the original French version, titled à Paris.
4. For the scent lover: Serge Lutens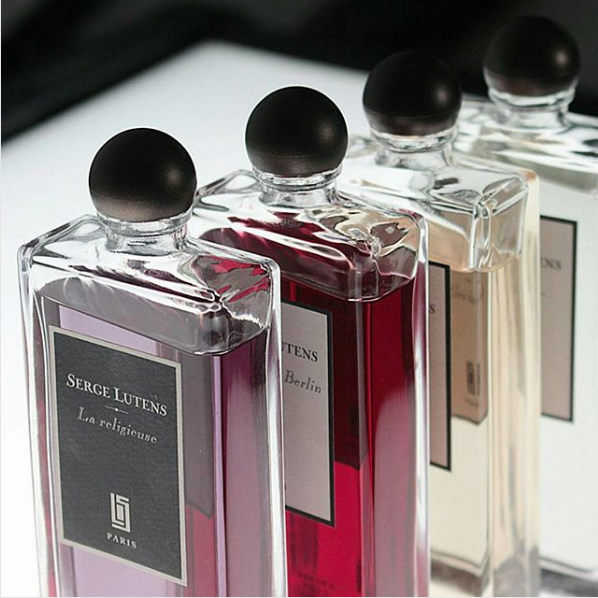 French perfumer Serge Lutens creates unisex, intricate but very wearable scents adored by perfume connoisseurs. Name notes or scents enjoyed by your loved one and the diligent staff will help you pick the perfect bottle.
Where to buy: 142 Galerie de Valois, 75001 Paris or sergelutens.com.

5. For the book lover: The Bouquinistes of Paris + Shakespeare & Company's 'Year of Reading'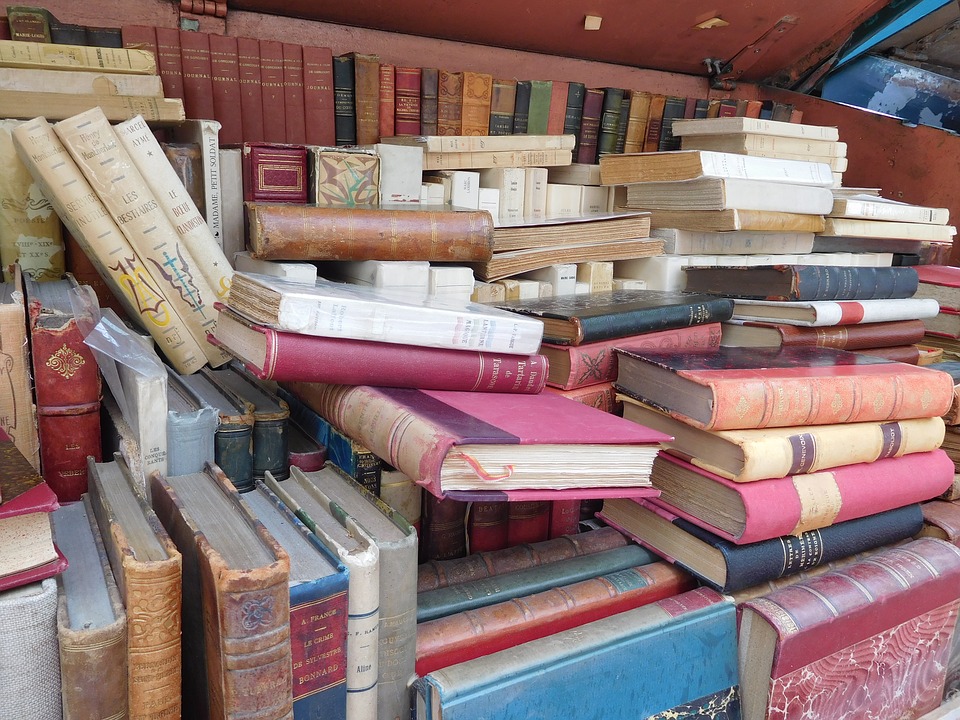 These book stalls on the banks of the Seine carry a eclectic melange of books and magazines. You are sure to find something personal your loved one will treasure. Or stop by iconic English bookseller Shakespeare and Company to pick up a classic novel set in Paris (they have a whole Paris section in the front) and ask to have it stamped with the bookstore's seal at checkout. You can also splurge on the bookseller's "Year of Reading" gift — which sends three packages of special books and souvenirs during the year.
Locations: The Bouquinistes of Paris, Banks of the Seine from the Quai de la Tournelle to Quai Voltaire — website: bouquinistedeparis.com. Shakespeare and Company: 37 Rue de la Bûcherie, 75005 Paris.
6. For your chic girlfriend: Diptyque Candle Carrousel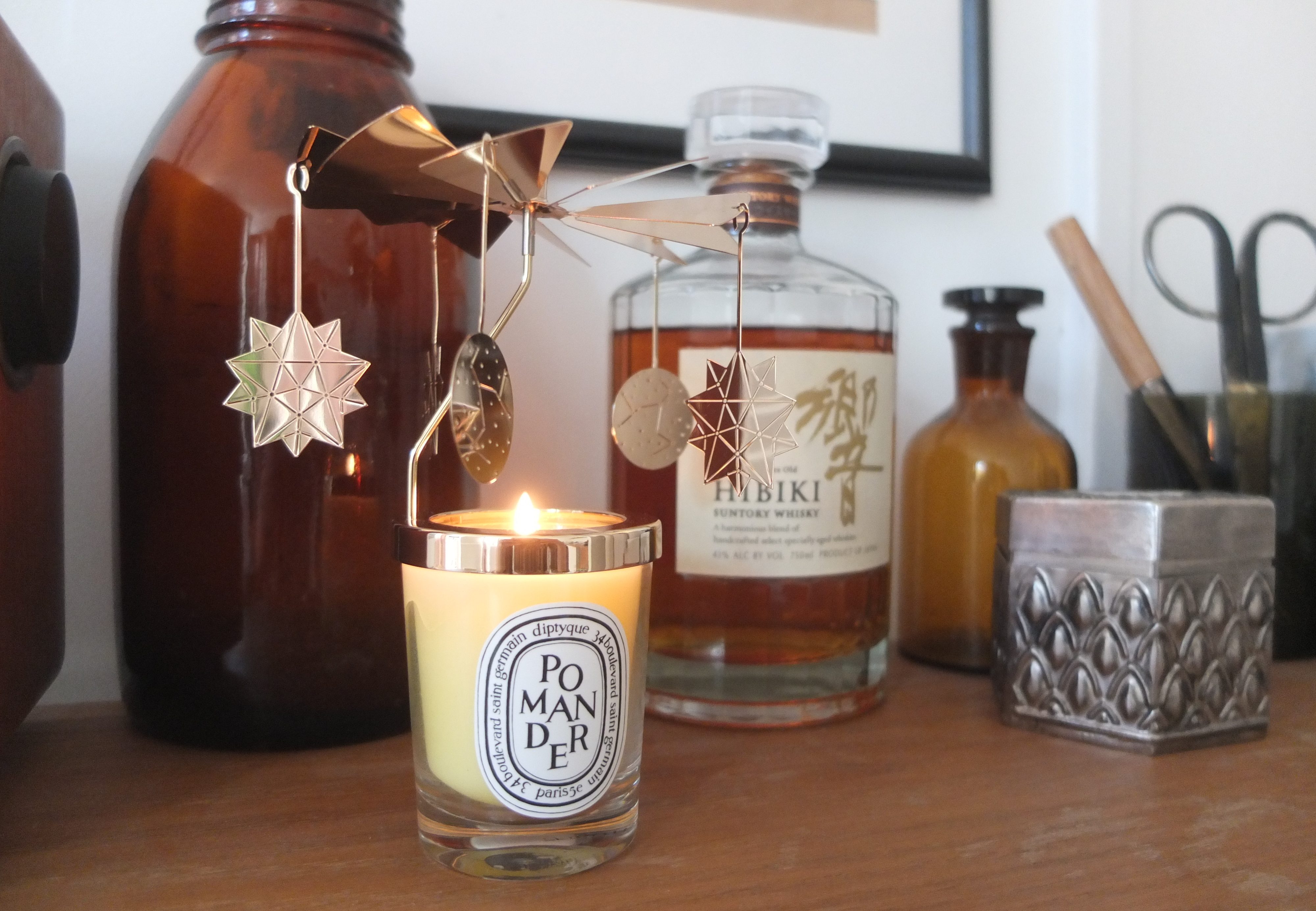 Parisian candle and fragrance brand Diptyque produces a new limited-edition candle carousel at Christmastime. I'm so obsessed with this carousel I wrote a whole post about it. This one in the picture is actually mine. These always sell out fast, so no guarantee they are in store, but may be available online through ebay.
Where to buy: Diptyque stores worldwide or www.diptyqueparis.com.
7. For the jewelry lover: Personalized Atelier Paulin
This small Parisian brand's specialty is personalized trinkets in a cursive font. Put your sweetheart's name or nickname on a necklace, bracelet, ring or (my favorite) ear cuff. A great choice for moms too if you use a child's name. There are also a number of pre-made options with words such as amour and jetaime. At the Le Bon Marché location you can order on the spot and get your piece in about 30 minutes.
Where to buy: In Paris at Boutique Atelier Paulin, 60 Rue de Richelieu, 75002 and Le Bon Marché (to personalize on the spot) 24 Rue de Sèvres, 75007 Paris.
Also various sellers across France or online at atelierpaulin.com.

8. For the bébé: Monsieur Lapin Doll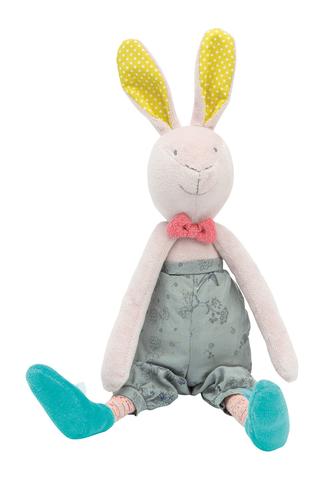 Adorable plush bunny from French children's toy brand Moulin Roty. Mr. Rabbit has lots of animal friends to choose from as well if bunnies aren't your child's favorite.
Where to buy: 22 Moulin Roty Boulevard des Filles du Calvaire, 75011 Paris or bonjourpetit.com

9. For the college student: The quintessential striped shirt from Saint James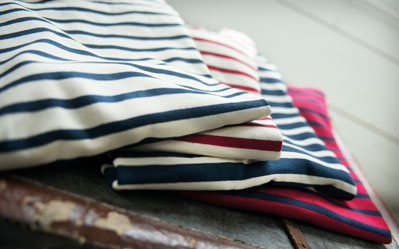 It may be a cliche, but French people of all ages really do wear striped shirts all the time. And the most authentic comes from Saint James, an iconic brand originating in the Normandy region that created the striped French Navy uniform. Go for a classic Breton Marinière in cotton jersey for men or women.
Where to buy: Saint James stores around Paris (and across the world) or www.saint-james.com.
10. For the wife or girlfriend: French lingerie from Ysé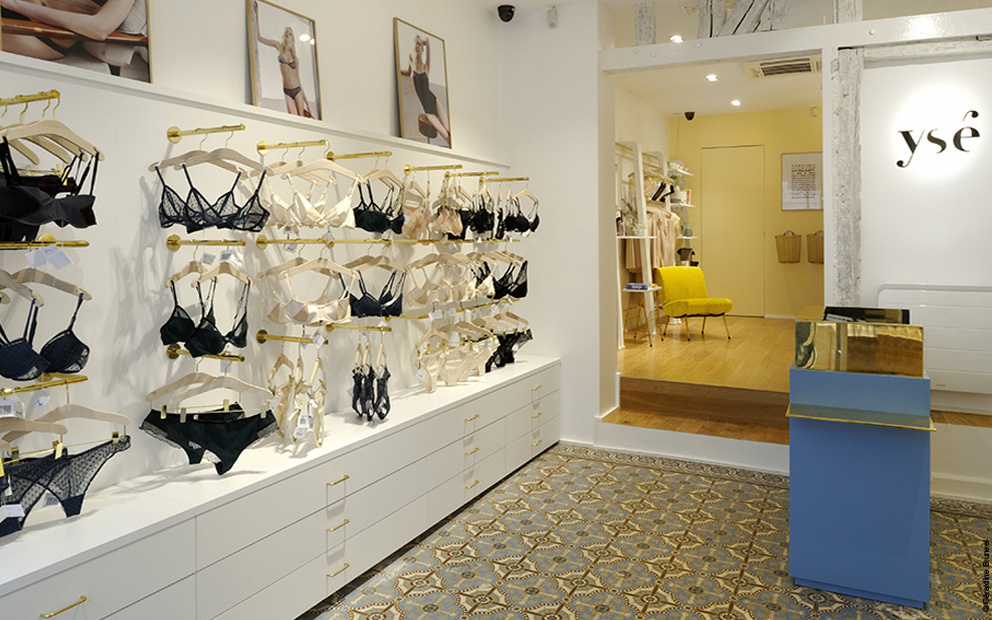 This affordable, yet elegant lingerie brand is still under the radar outside Paris, so she'll be sure to be surprised (and impressed) by your choice. Specializes in styles for smaller cup sizes, and also makes cute swimsuits. You can get a chic bra and panty set for under 100€.
Where to buy: Two shops in Paris, 117 Rue Vieille du Temple, 75003 + 2 Rue Guichard, 75016 Paris, as well as at the department stores Galeries Lafayette + Printemps. Or online at yse-paris.com.

11. For your mom: Real Savon de Marseille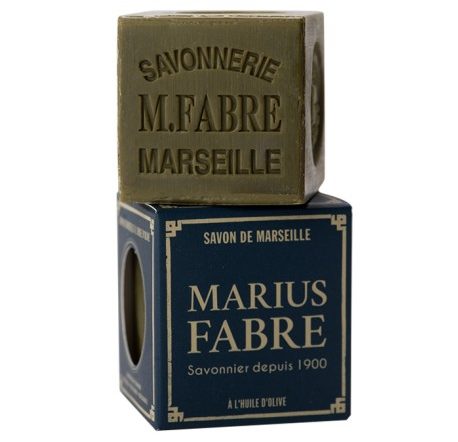 A beautiful and inexpensive gift, Savon de Marseille is a traditional hard French soap originating around the city of Marseille and made from vegetable oils. Some brands use animal additives, so it is important to buy from good shops to make sure you're getting the real deal. My favorite: Savonnerie Marius Fabre which has been making this soap in caldrons for four generations.
Where to buy: Savonnerie Marius Fabre, 26 Rue de Turenne 75003 Paris or online at www.marius-fabre.com.
12. For your brother: French knifes
Pick up a pocket or chef's knife from a great French brand such as Forge de Laguiole, Opinel or Laguiole Fontenille Pataud. Paris has some excellent small knife shops that make the experience special as well. I recommend Cutlery Marais on Place Des Vosges or Laguiole Cutlery and Coutelleries dans l'Ile on Ile Saint Louis.
Where to buy: Cutlery Marais, 6 Rue du Pas de la Mule, 75003 Paris. Laguiole Cutlery, 35 Rue des Deux Ponts, 75004 Paris. Coutellerie dans l'Ile, 1 Rue des Deux Ponts, 75004 Paris.
13. For the cook: Fond Brun de Veau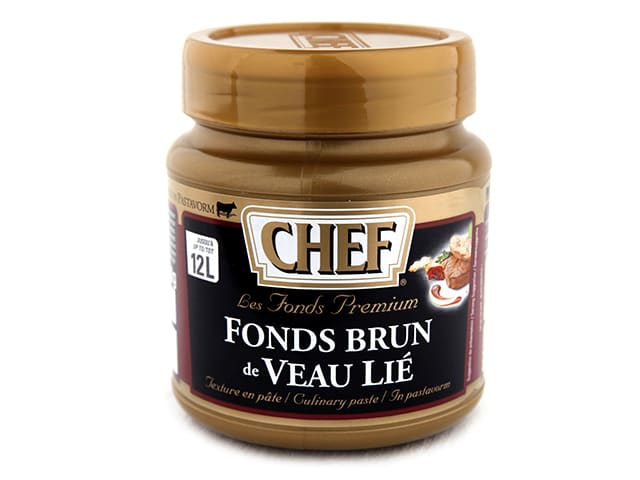 Fond Brun de Veau is French condensed veal stock. It may sound like a strange gift, but this stock is the secret used by professionals and home cooks alike in France for creating delectable savory sauces and gravy. It is harder and more expensive to find outside of France.
Where to buy: G. Detou, 58 Rue Tiquetonne, 75001 Paris.
Note: The Les Halles neighborhood this shop is in also has many fine restaurant supply shops where you can pick up cookware at great prices.
14. For the little ones: French chocolate advent calendar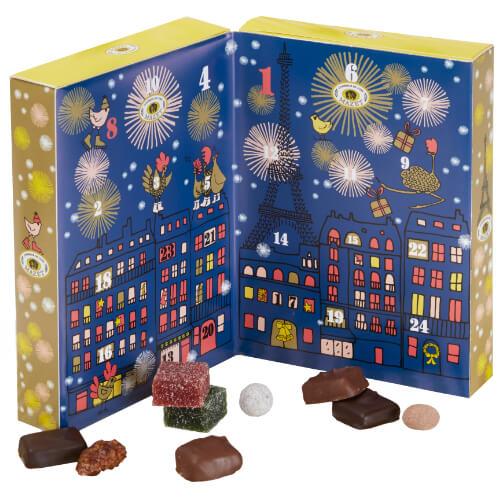 I say this is for children, but I always buy one for adult family members and my home as well. Many nice chocolate shops in Paris produce advent calendars. The ones from Maison de la Prasline Mazet in le Marais contain a variety of sweet treats inside the doors. I've also seen versions with beauty items, tea and other products instead of chocolate around town. Here are my favorite of 2018.
Where to buy: Maison de la Prasline Mazet 37 Rue des Archives, 75004 Paris or www.mazetconfiseur.com.

15. For the fashion hound: Maison Kitsuné tricolor fox patch tee
This Maison Kitsuné tee may be a splurge, but think of it as the cooler, French cousin to the Ralph Lauren pony. The French music label and fashion house also has a lovely cafe at the Palais Royal.
Where to buy: Multiple locations in Paris, across Asia and in NYC. Or online at maisonkitsune.com

Do you have a favorite French gift to give or receive? Leave a comment and share!
---
---