My Favorite Paris Café Terraces for Wine au Soleil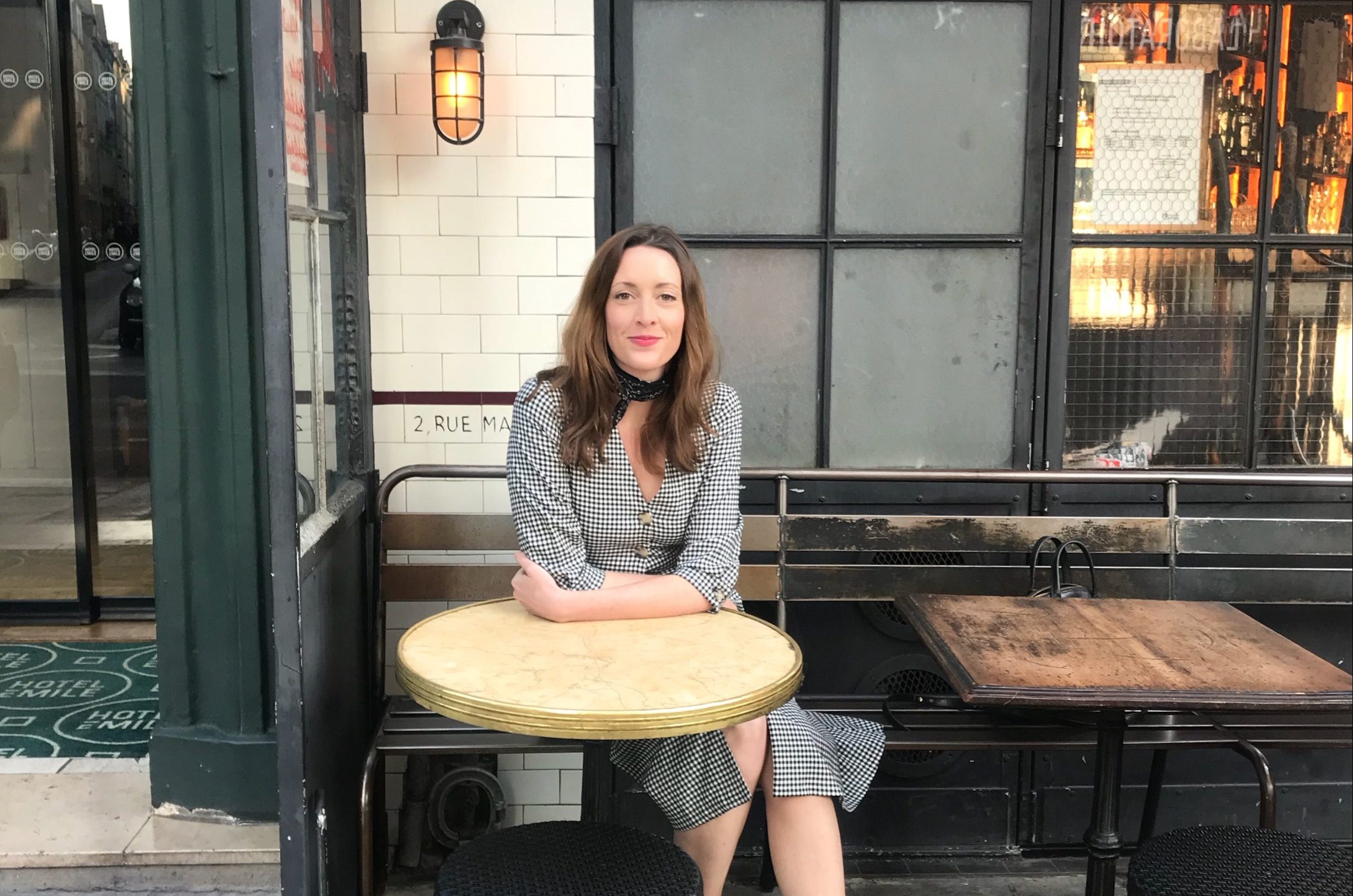 Wine and long conversation en terrasse is a time-honored pastime in France, but is especially cherished when the grey winter gives way to sunshine. No trip to Paris is complete without spending at least one late afternoon people watching on a café terrace, and I've rounded up my favorite spots from around the city for you.
Sitting elbow to elbow with locals is a unique experience, but doesn't have to cost you an arm and a leg. That's why I'm not regularly hanging out at famed cafes such as Café de Flore where a cup of coffee costs 6€. Also, it's on every tourist list, so you don't need me to tell you about it.
Here's what I appreciate in a terrace:
Beauty of the café and the view
People watching must be on-point
Quality menu without being crazy expensive
Location
These are the six café terraces I'll be soaking up the sun (and spritzes) on this season.
Le Sancerre – Haut Marais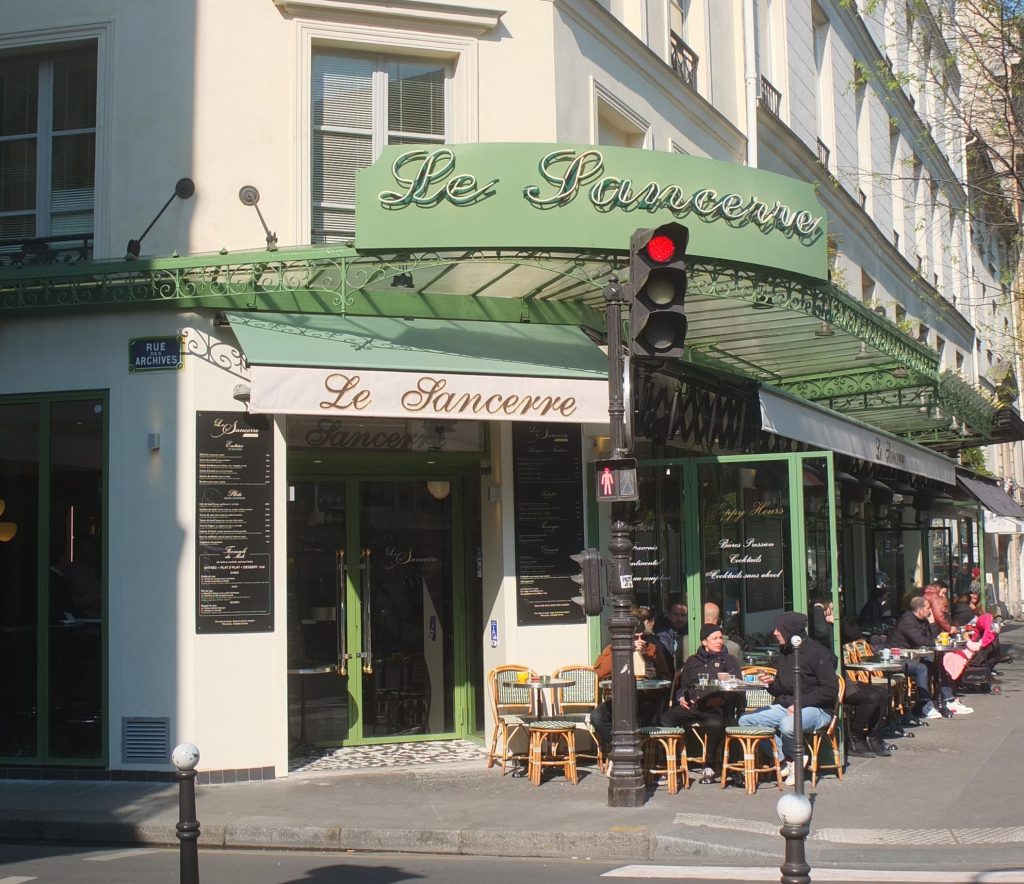 This café recently re-opened after a renovation and feels très fresh for spring. Le Sancerre is just down the street from Café Charlot, so it has all the same great people watching, but is much less sceney. Situated across from a lovely park and bonus: it has a happy hour everyday from 5-9pm!
Adresse | 87 Rue des Archives, 75003 Paris
Maison Maison – Banks of the Seine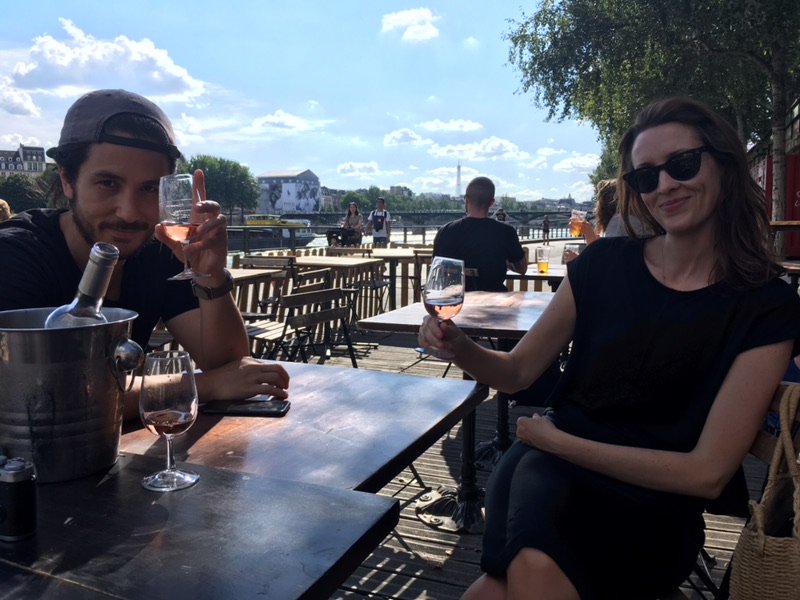 While not a traditional (or permanent) outdoor terrace, when the weather warms up Maison Maison brings the same experience to the banks of the Seine River. With a view of both of the water and the Eiffel Tower, this is the ideal spot for an apéro to melt into a summer sunset and become a riverside dinner.
Adresse | 16 Quai du Louvre, 75001 Paris (close to Pont Neuf)
Lou Lou – Saint-Germain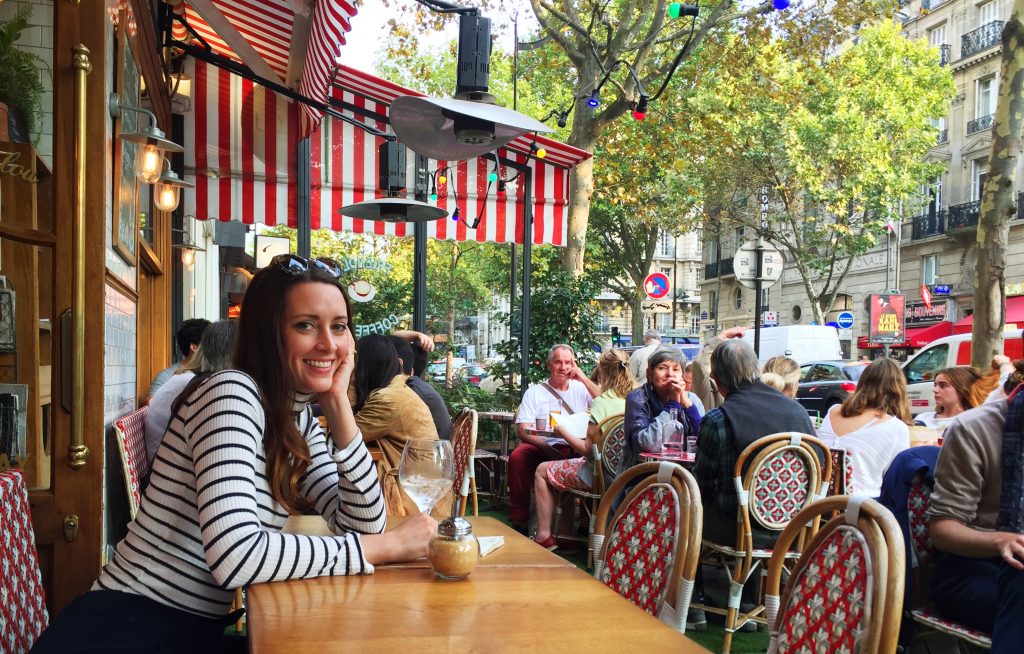 The people watching along the Boulevard Saint-Germain is excellent — I fondly remember one afternoon spent at Lou Lou during fashion week where the sidewalk became my own runway show. Order a planche of cheese and salami and a bottle of rose and wile away the afternoon.
Adresse | 90 Boulevard Saint-Germain, 75005 Paris
Chez Prune – Canal Saint-Martin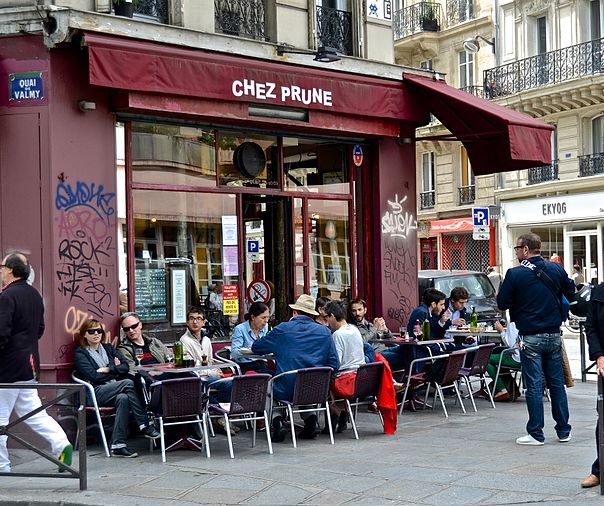 Chez Prune is one of the neighborhood's Bobo (French hipster) hot spots, and is just across the street from the Canal Saint-Martin. This may not be the cliché Paris, but it's where locals go to enjoy cheap drinks or delicious Sunday brunch in the sun.
Adresse | 36 Rue Beaurepaire, 75010 Paris
Café SAINT-RÉGIS – Île Saint-Louis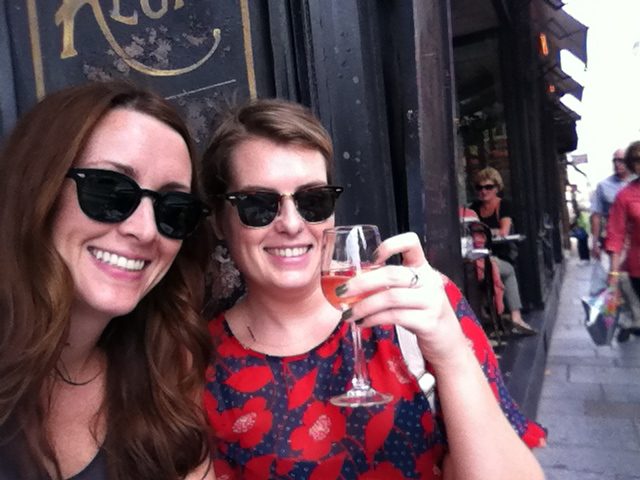 Perhaps the most touristy café on this list, but the location and beauty of Le Saint-Régis makes up for it. At the foot of the Pont Saint-Louis bridge with a view of the Seine and the Notre-Dame Cathedral, this café especially shines during the golden hour.
Adresse | 6 Rue Jean du Bellay, 75004 Paris
La Fontaine de Belleville – 10th Arrondissment
A neighborhood favorite, La Fontaine de Belleville has the feel of a 1920s Paris café, but with modern touches like local beers and an artisanal menu. Especially fun and lively during Saturday jazz night — which starts each week at 4:30pm.
Adresse | 31-33 Rue Juliette Dodu, 75010 Paris
Have a great café recommendation for me? Please leave a comment and share why you love it!
And speaking of café, thanks to those of your who have bought me a coffee to help keep this blog running! If you'd like to say thanks, here's the link to my Ko-Fi page.
---
---