One Perfect Paris Day: Five Itineraries for 24 Hours in the French Capital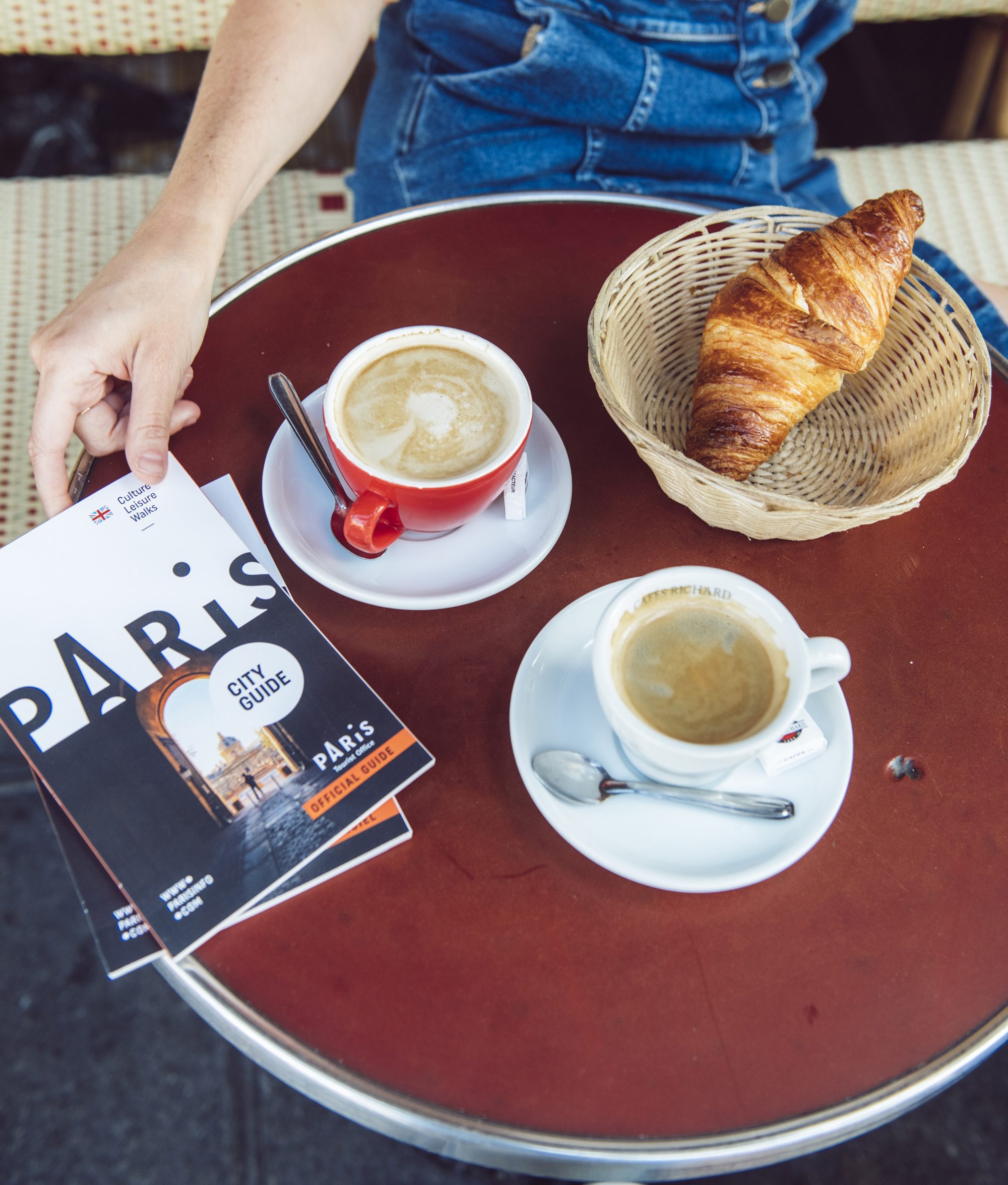 How do you make the most of a short stay in Paris? It's a question I get all the time from readers who have just one day to enjoy the City of Light. The answer depends on your interests! Is it to hit the classics? Pretend to be a Parisian? Eat your way across town?

I've created five itineraries depending on what you consider to be a perfect Paris day. None of these plans try to stuff a million stops into your limited hours. Because in order to truly experience Paris, you need to be able to experience the way of life too, which means taking a little time to smell the roses (and taste the rosé).

Also take note, the day you are in town matters — many shops are closed on Sundays, restaurants on Mondays (and sometimes the whole weekend) and museums on Mondays or Tuesdays. So be sure to check to avoid disappointment and loss of precious time.
The Classic Three
The Eiffel Tower, the Louvre museum and the Champs-Élysées. Here's how to hit the three most well-known monuments all in one day.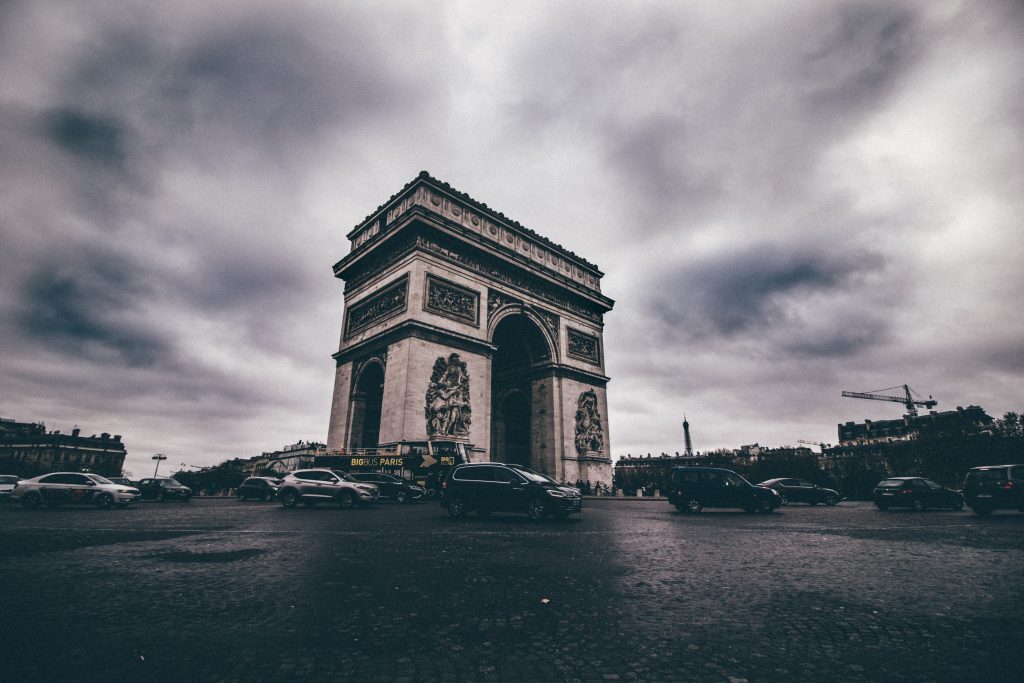 Start your day with a coffee and lemon cake from my favorite coffee spot in Paris, Café Kitsune Palais Royal. Enjoy while sitting in the famous green park chairs at the fountain. | 51 Galerie de Montpensier, 75001. Open 10am–6pm weekdays, 10:30am–6:30pm on weekends.
Walk south through the Palais Royal, passing the famous black and white columns, Colonnes de Buren, and crossing Rue de Rivoli to get to the Louvre Museum. Spend a few hours touring the highlights. | The Louvre opens at 9am and closes at 6pm on Saturday, Sunday, Monday and Thursday. It stays open late on Wednesday and Friday until 9:45pm. Closed Tuesdays.
Finding good food near the super-touristy spots can be tricky. But here are three great French lunch restaurant options ten minutes by walking from the Louvre:
After lunch, walk through the Tuileries Gardens (stop and take a ride on the ferris wheel for a great view if you have time) to the Avenue des Champs-Élysées. Spend a couple of hours window shopping. The new Galeries Lafayette on the avenue carries many small and trendy French brands, and even if you aren't a beauty lover, the Guerlain location here is very lovely to browse. Stop and buy a few macarons at the Pierre Herme inside the Publicis Drugstore (actually more of a department store) or have a drink at the cafe there for a nice view of the Arc de Triomphe and a petit pause.
Eiffel Tower time! From the Arc de Triomphe it is a 25-minute walk to Place du Trocadéro which offers an amazing view of the Eiffel Tower. You can also catch the 6 metro at Charles de Gaulle – Etoile and ride ten minutes to the Trocadéro stop. Take photos on the stairs leading down to the Champ de Mars (the field in front of the Eiffel Tower). I wouldn't spend the time to go up inside the Eiffel Tower, but if you do, know it will probably add a couple of hours to your itinerary at least.
Take a stroll down the charming Rue Cler, and then have dinner at La Fontaine de Mars, where the Obamas ate when they visited Paris a few years ago | 129 Rue Saint-Dominique, 75007. If you can't get a table there, try L'Antre Amis | 9 Rue Bouchut, 75015.
Don't go back to your hotel with out seeing the Eiffel Tower sparkle at the top of the hour after sundown.
---
Paris like a Local
Perhaps you've been to Paris several times before, or maybe you just prefer to get away from the tourists and experience Paris as the Parisians do. Here's your plan — focused on the 10th and 11th arrondissements, which don't have many tourist spots but are full of local gems.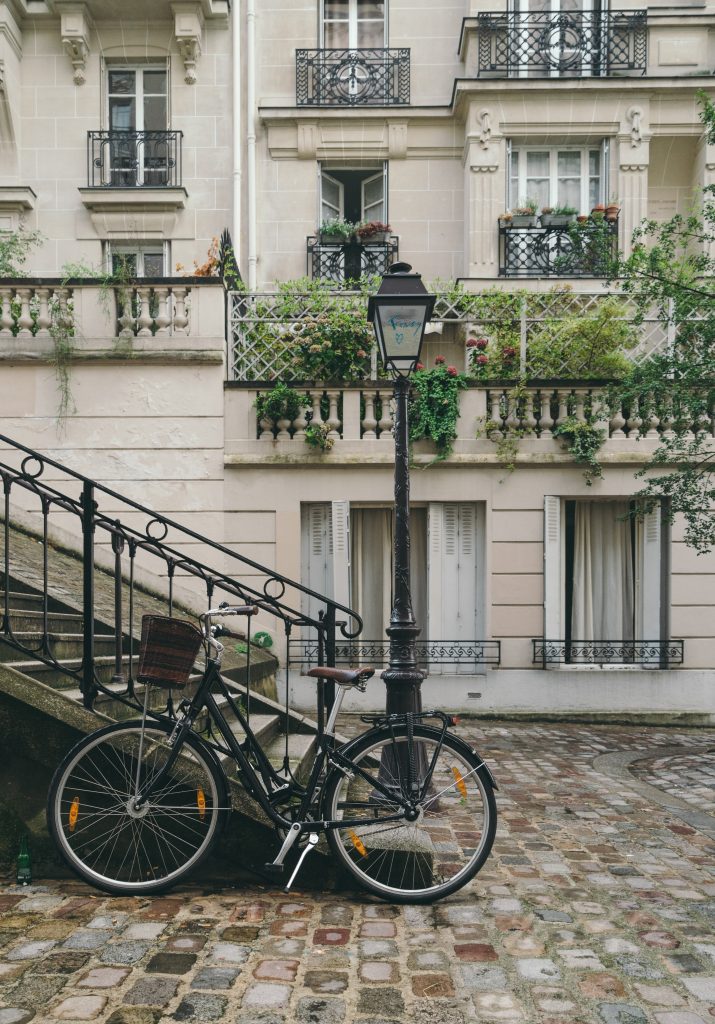 No question, you have to start your day with coffee and a poached pear granola at Dreamin Man, the best new coffee spot in Paris. The Japanese pudding is to die for as well. | 140 Rue Amelot, 75011
Tour one of Paris's under-the-radar neighborhoods, Belleville to see the street art (particularly on Rue Denoyez and Rue Oberkampf) and tour the realistic Paris not typically advertised to tourists. Tuesday and Friday the Belleville Market is up and running too. Another option is to walk north along the Canal Saint Martin and watch the boats navigate through the locks and people-watch the Parisians lined up along the water.
Have lunch at the new location of casual French-Israeli favorite Miznon — Miznon Canal | 37 Quai de Valmy, 75010 or walk further north and sit on the terrace of the local-favorite cafe, La Fontaine de Belleville | 31-33 Rue Juliette Dodu, 75010.
Walk east to what I think of as the Central Park of Paris, Parc des Buttes-Chaumont and see if you can find the waterfall. Stop and have a drink at one of the cool watering holes inside the park, Rosa Bonheur or Pavillon Puebla (my favorite).
A concert at one of Paris's smaller venues is a great way to feel like you live here. And often artists who sell out instantly in NYC haven't gotten as popular here yet and you can see them last minute. Check out who's on the marque at these spots:
Have dinner surrounded by locals instead of tourists at one of these gems:
Martin. Great food, great vibes. It does get crowded, so best to arrive around 7pm unless you're cool to wait a bit. Say hi to Saucisse, the owner's wire hair schnauzer. | 24 Boulevard du Temple, 75011
Les Arlots. One of the best bistros I've been to in the city. Small, only about ten tables, so reserve in advance. | 136 Rue du Faubourg Poissonnière, 75010
Le Saint Sébastien. One of the best new restaurants in Paris at a reasonable price point. | 42 Rue Saint-Sébastien, 75011
If you don't want go to sleep yet, dance late into the night at Jangal Paris | 5 Avenue de l'Opéra, 75001 (Thursday-Saturday only) or Le Bus Palladium | 6 Rue Pierre Fontaine, 75009.
---
Paris like a Chef
The French capital is a foodie's dream. Spend your day improving your culinary skills and enjoying some of Paris's finest cuisine.
Spend your morning taking a French cooking class (in English) at La Cuisine Paris. Learn how to make croissants, classic French sauces, or book a market tour that includes cooking with local ingredients. | 80 Quai de l'Hôtel de ville, 75004
If you have the same experience I did at this school, you'll leave your cooking class pretty full, so head straight to the Les Halles neighborhood where the best kitchen supplies stores are to stock up on French cookware. Give yourself plenty of time to browse these packed shops. La Cuisine Paris gives you a discount at some locations and it's a 20 minute walk from the school to these stores.
La Bovida | 36 Rue Montmartre, 75001
A.Simon | 48 Rue Montmartre, 75002
G. Detou | 58 Rue Tiquetonne, 75002 (For ingredients not cookware. This is where my sister gets her fond de veau for sauces and bâtons de chocolat for desserts and pastries.)
E.DEHILLERIN | 18-20 Rue Coquillière, 75001
If you didn't visit a French Market as part of your morning class (or even if you did), visit Paris's oldest one, Marché Des Enfants Rouges | 39 Rue de Bretagne, 75003 (closed Mondays). It's a 15-20 minute walk from Les Halles.
Cross the street and buy a few inventive, seasonal macarons at Pierre Herme. | 4 Rue de Bretagne, 75003
To end your day, treat yourself to an unforgettable dinner at one of these addresses (make reservations!):
Racines | 8 Passage des Panoramas, 75002
Verjus | 52 Rue de Richelieu, 75001 (not open on weekends)
Le Servan | 32 Rue Saint-Maur, 75011
---
Paris like a Shopaholic
Shop 'til you drop… or run out of euros.
Fuel up for your shopping with coffee and breakfast at one of the best cafes on the left bank, Coutume Cafe (open 8:30am weekdays, 9am weekends) | 47 Rue de Babylone, 75007
Walk five minutes east to Le Bon Marché, in my opinion the best department store in Paris and the most local-focused when it comes to clientele. Watch for the rotating seasonal displays, the gorgeous escalator design and the pop-up shops within the store featuring local designers. If it's Christmastime, Le Bon Marché has my favorite ornament shop as well. | 24 Rue de Sèvres, 75007.
Forget the Champs-Élysées — worship at the true alter of French luxury by touring Rue Saint-Honoré lined with chic shops, hotels and restaurants. Don't miss the beautiful Place Vendôme, just north of Rue Saint-Honoré near the Tuilleries Gardens.
Depending on how fancy you feel (and how much you've spent so far), enjoy lunch or afternoon teatime at The Ritz Paris located on Place Vendôme. Another wonderful option is Balagan | 9 Rue d'Alger, 75001 Paris or for a lower-priced and casual hidden gem pop into Les Rubis | 10 Rue du Marché Saint-Honoré, 75001.
Head east to le Marais and one of the best stores in the city, Merci. It makes every shopping list for a reason. Browse trendy French home goods, gifts and kitchen supplies. | 111 Boulevard Beaumarchais, 75003. Open 10am-7:30pm, closed Sunday.
Most shops in le Marais close around 7:00 or 7:30pm, so depending how much time you have, check out these other local favorites nearby:
Finally, relax and assess the day's damage during dinner at the chic Les Chouettes | 32 Rue de Picardie, 75003 or the more casual but delicious Le Petit Marché | 9 Rue de Béarn, 75003.
---
My Perfect Day
When I have friends in town, this is how I show them my Paris. Or any day I have the chance to treat myself to my favorites. It includes a lot of walking, a little culture, a little shopping, and of course delicious food and wine.
My dream day begins with my favorite coffee from Café Kitsune Palais Royal and a stroll around the beautiful Palais Royal. | 51 Galerie de Montpensier, 75001. Open 10am–6pm weekdays, 10:30am–6:30pm on weekends.
Then I hit the new exhibit at Musee D'Orsay or go visit Monet's water lillies at Musée de l'Orangerie in the Jardin Tuileries.
Next it's a walk along the north side of the Seine on Les Quais — the riverside road that used to be a highway but is now a park (merci mayor Anne Hidalgo!). Lunch along the water at either Maison Maison | Face au, 16 Quai du Louvre, 75001 or Les Maquereaux | Quai de l'Hôtel de ville.
Treating myself to a little shopping in le Marais, I pop into my favorite shops in the 3rd and 4th arrondisments: Manoush, Sessùn, Ysé Lingerie, and the Claudie Pierlot Sévigné Outlet for clothes, Maison Brémond 1830 for French treats, diptyque for candles and Boutique Marius Fabre for soap.
Pop into Galerie Perrotin to see the always well-curated and produced current exhibitions. The courtyard alone is worth the visit. | 76 Rue de Turenne, 75003.
Finally, dinner and red wine at one of my go-to favorite restaurants: Chez Janou | 2 Rue Roger Verlomme, 75003 or Café des Musées | 49 Rue de Turenne, 75003.
---
What included in your perfect Paris day? Leave a comment and share your favorite spots, and don't forget to check out my Paris Guide for even more of my recommendations.
---
---