Here's What Happens at Your OFII Meeting + Medical Appointment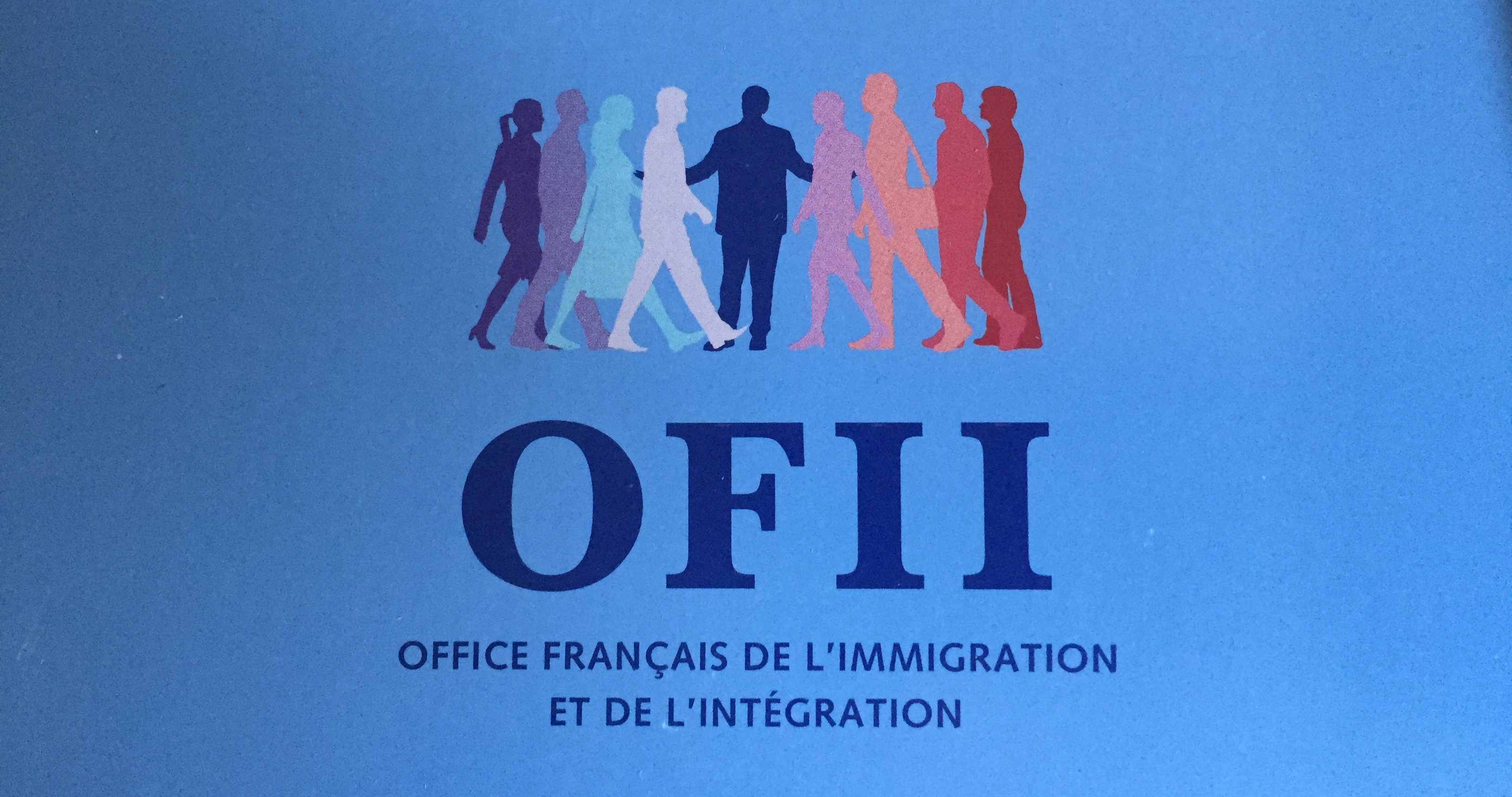 UPDATE 2019: Since this article was first published, the OFII process has been changed in certain ways.
Based on reader comments, I have put UPDATES in the relevant sections, so be sure to read thoroughly. However, I am not an immigration lawyer, so every change may not be reflected. Please leave a comment if you see something else that has been updated.
Merci beaucoup! -Charli
---
Once you've arrived in France with your Visa Long Sejour (see my guide for that process), you need to contact the Office Français de l'Immigration et de l'Intégration (OFII) and register with the government. You have a couple of required meetings to get the official stamp that converts your visa to a "titre de sejour" or VLS-TS. Here's what to expect with the process.
When you arrive in France
Within three months you're required to let the French government know you've arrived by sending in your stamped OFII form from your Visa Long Sejour appointment, along with a copy of your passport info page and a copy of your visa. I recommend doing it sooner rather than later to get the ball rolling because if you haven't completed the process within three months you can't leave France and come back without jeopardizing your visa.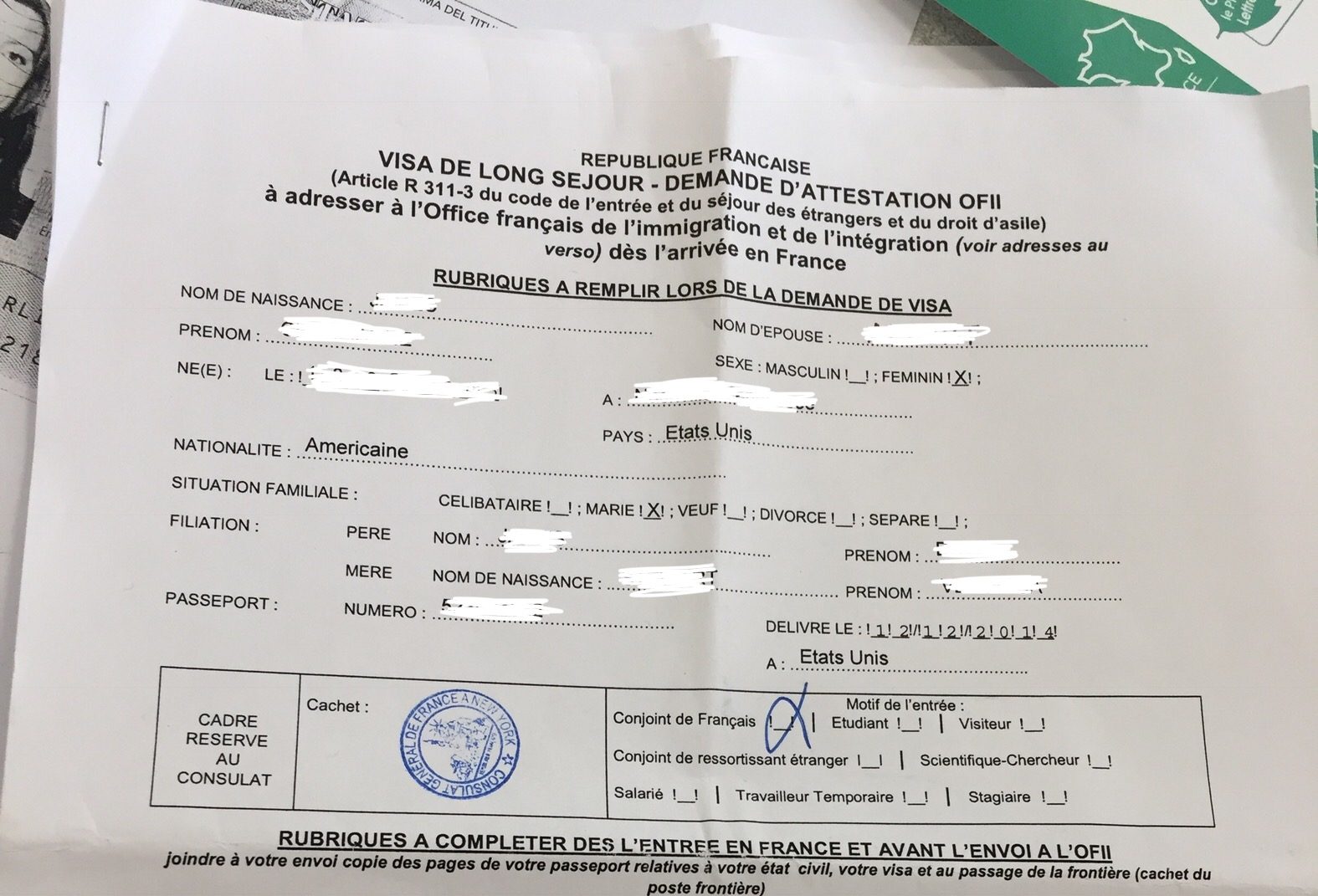 Don't forget to fill out the bottom part of the form before you send it in! The address you send the form and copies to depends on where you moved, so check the chart on the second page of the OFII forms to find the address for your department.
The following account is my personal experience as an American spouse of a French citizen who moved to Paris. (For those undergoing the process in Nice, check out this excellent comment from reader Dani with a lot of detail on how the experience was there.) If you are in France on a different visa or come from another country it is possible you will need more documents, so check your paperwork.
UPDATE 2019: Some readers have left comments saying the VLS-TS activation is now done online via this website and that you are able to pay online and choose the interview language there. I am not positive this can be done for every type of VLS-TS visa, so do be sure to check it works for your situation.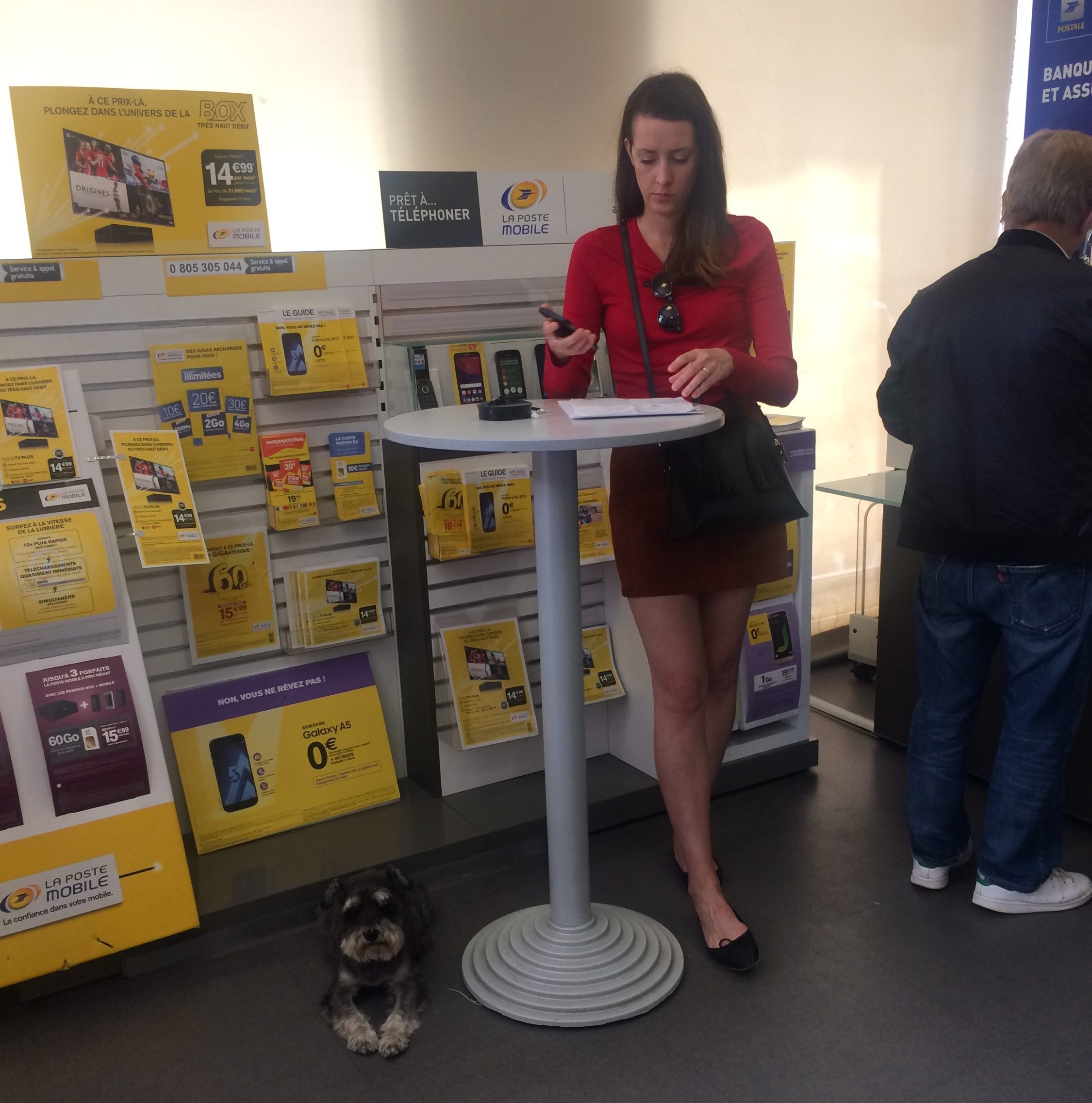 Notification of your Rendez-vous
A little over a week after sending in my OFII form, I received a notice (convocation) that my forms had been processed and that I had two meetings set up to complete the process of converting my visa to a "titre de sejour." However, based on the accounts of others I believe this is faster than usual and a month wait time is more likely.
The two meetings were scheduled for about a month later and were a week apart. The first was for an 8:30am medical appointment in Montrouge, which is just south of Paris. The second meeting was set for 1:30pm at the OFII office in the 11th arrondissment of Paris.
It is possible to reschedule either meeting, but try your best to make it to avoid annoying bureaucracy.
UPDATE 2018: Reader Natalie left a comment saying she received her convocation via email. So it looks like OFII may be getting with the times! Reader Kelly also commented that you will receive via email your appointment notices and a list of required documents to bring to the meetings. You should also receive a letter via mail with same information shortly after.
Medical Appointment
Here begins the unpleasant part of this journey. The medical office is in Montrouge, just south of Paris, and the process feels a bit like a cattle call.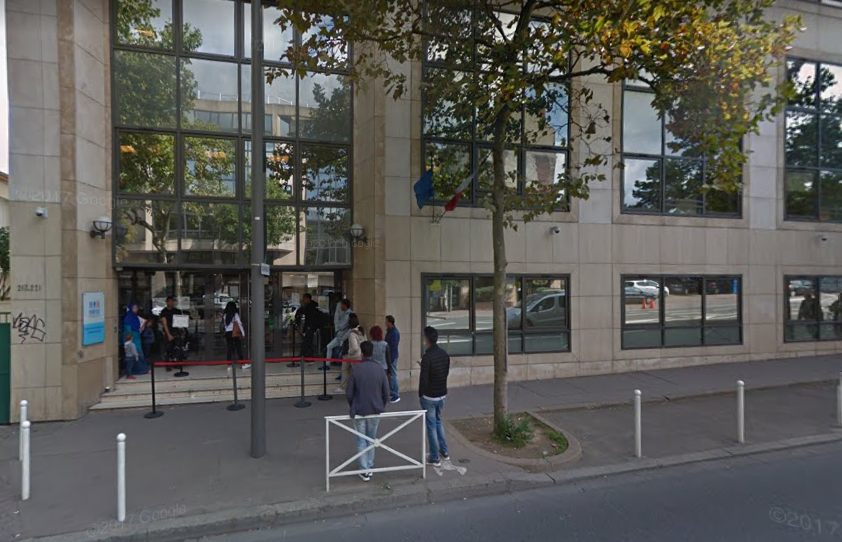 Tip number one: show up early. Once you check in with the receptionist, you are sent into a waiting room with everyone else who has an appointment that day. I showed up half an hour early and there were already 20 people in the room. I couldn't tell for certain, but it appeared they were calling people by order of arrival.
Also, don't make the mistake of the woman in front of me who showed up without an appointment or convocation (appointment notice) and was promptly yelled at by the receptionist in French and told to leave. Have everything you need.
Speaking of, here's what you need to bring:
Your convocation (appointment notice)
The additional OFII forms sent with your notice (multiple will be stamped to prove you went to your meeting)
Your passport
Your vaccination record if you have it
Wear your eyeglasses or contact lenses if you wear them all the time
Any documents you may have related to hospitalizations, health issues, or maternity care
Insurance card if you have insurance
Once you are called out of the first waiting room in a group of about 10 people, you are sent to another room where your documents are checked again and you sit in a line and wait for the first doctor. All the doctors I encountered spoke some English, and it seemed there were also doctors available who spoke other languages.
There are three parts to the examination. The first doctor you see will check your height, weight, and other basic stats and gives you an eyesight exam. Quick and easy.
You are then sent to a tiny closet-sized room with a door on the other side to disrobe from the waist up and wait for your x-ray. This is the most unpleasant part. Once the other door opens, you walk into the x-ray room and a doctor instructs you to press your chest up against a machine (and told me to hold my necklace in my mouth to keep it out of the way). An x-ray is taken and you are sent back to the little closet to get dressed. Quick, but not exactly a fun experience.
Finally, you wait once more to see one last doctor. During my visit, the final doctor took my blood pressure, asked me about vaccinations (thankfully I had a record), asked me where I came from and what I was doing in the country. She was nice to me and didn't criticize my French skills. Overall it wasn't too bad.
You are sent back to the receptionist to get stamps on your forms confirming you passed the exam and are sent on your merry way.
---
Did this guide help you?


---
OFII Meeting
If you were expecting someone to speak English to you at this office, forget that right now. The security guard out front spoke English better than anyone I encountered inside the building.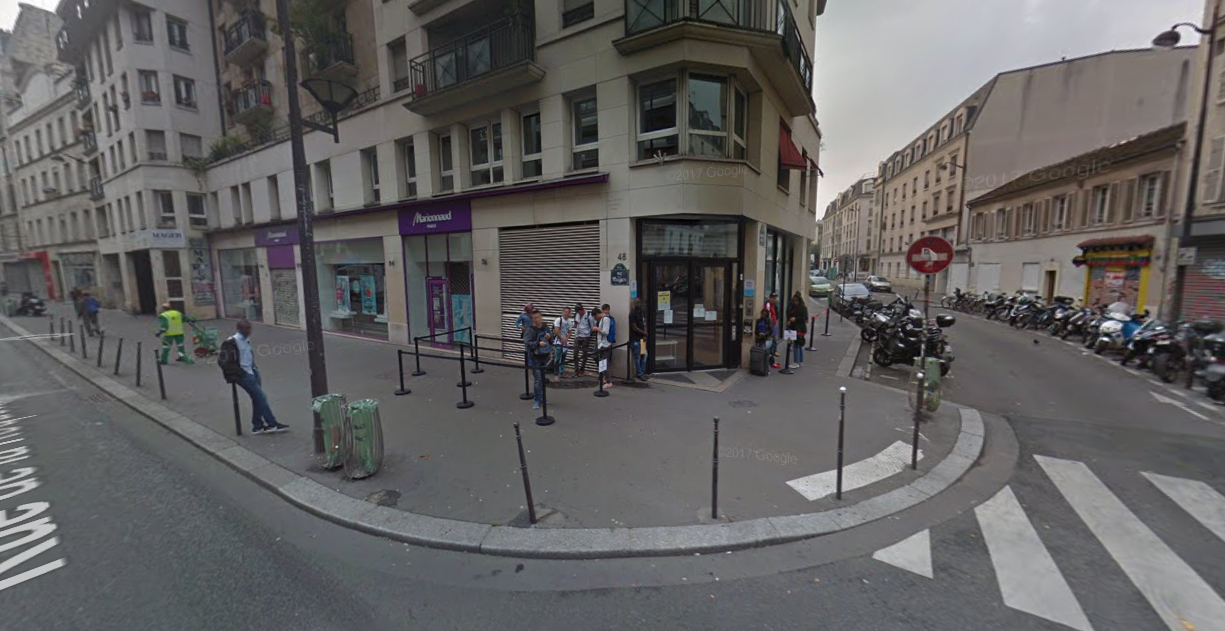 You will wait outside in line until the office opens, along with the other 40 or so people with appointments that day. The security guard made sure I had a convocation to even allow me in the line, so don't just show up. Once inside, the receptionist will check your convocation again and send you upstairs to another desk where they will check all your documents.
Here's what you need to bring to your OFII meeting:
Your convocation
Your passport
Proof you are living in France: A document with your name on it related to your address– can be a lease, a gas bill, an electric bill, a landline telephone bill, or a letter from the person you are renting from with a copy of their ID. Luckily, because I am in France on a spouse visa, they accepted a document in my husband's name because I didn't have any of my own.
The stamped medical examination papers from your medical visit.
The "timbres" (stamps) used to pay for the cost of the meeting, which you can buy at a tabac shop or online. Print out your receipt from the online payment if you go that route. Mine cost 250€, but be sure to check your price on the documentation sent to you or online.
A passport style photo: Reader Kelly left a comment saying you need to provide a photo, which is now on the list of required documents provided.
There are three parts of this meeting: The written language exam, the oral language exam and the meeting with an OFII officer. The last two parts were combined in my case, and the entire process took about three or four hours.
After the forty or so people were checked in, we all sat in a room at classroom style desks. The people in the class varied greatly, as did their French speaking abilities. There were refugees, students and immigrants such as myself from around the world, with ages ranging from children to senior citizens.
Two OFII employees came into the room with a stack of written exams and began explaining the instructions in French. Luckily my French was good enough to understand the directions because surprisingly when a number of people in the room indicated they didn't speak French well enough to understand and asked if it was possible to have someone explain in English, we were told there wasn't anyone available in the office who spoke English. Other people in the room, including myself, proceeded to translate for those who didn't understand. It is not required that you speak French well to get this visa, so I was quite surprised by this.
The written French language exam is testing for an A1 level of French, which is basics such as reading train tickets, asking for everyday items and being able to understand instructions. One section just asked to copy a paragraph in French, I assume to test we are able to write at all. You have about 30 minutes to complete the test. If you can't pass it, you must go to mandated (and free) classes organized by the French government.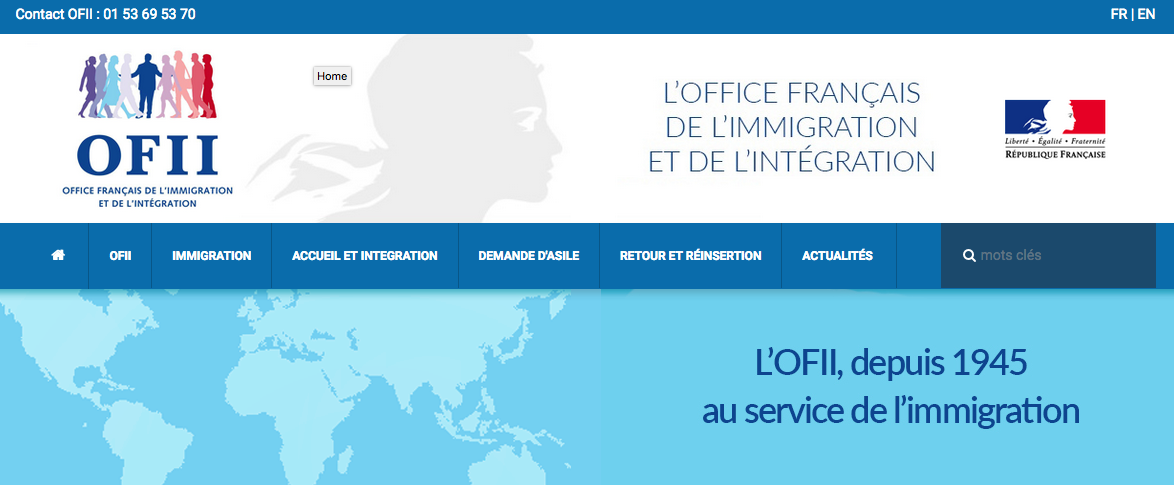 Now you wait your turn for the oral test and meeting. Bring snacks and a book because it could take hours depending on what order your name is called in.
I was finally called and brought into an office where an OFII counselor asked me questions, asked for my documents, and told me while my written test was perfect, my spoken French sucks. Ego bruised, I somehow muddled through the rest of the meeting in French without crying.
This is when you will sign your integration contract with France (un contrat d'intégration républicaine or CIR) — basically a pledge to try to integrate into French culture. This is a very important document that you will need in order to get your carte de séjour in the future. So make a copy and keep it somewhere safe.
You will also be given information on state-sponsored French courses (if you need it), job hunting resources, info on transferring your drivers license to a French license (NY State doesn't qualify unfortunately) and health insurance info. You are also required to sign up for two days of mandatory seminars for all-day French civics courses, which can be taken in your native language (thank goodness).
If all goes well, you will be given a stamp on in your passport transforming your Visa Long Sejour into a visa long séjour valant titre de séjour (VLS-TS), and allowing you to travel freely and stay anywhere in the Schengen Area until your visa expiration date.
I left my meeting feeling pretty stressed from the process and promptly cried when I got home, but you really should pat yourself on the back for completing it! Pop open a bottle of champagne because you deserve it.
What next?
Your visa will need to be renewed before its expiration date, and I was told by the OFII officer to contact my local prefecture about an appointment four to five months before my visa expires.
You must have completed your two days of state-mandated French civics courses before you can renew your visa. I took my courses in August, click here for what to expect!
If you've been in France for three months, you can also apply for French national health insurance now. See my guide on how to do that.
---
Did this article help you? Please say thank you by helping to keep the blog going!


---
---