The Glorious World of Winter French Food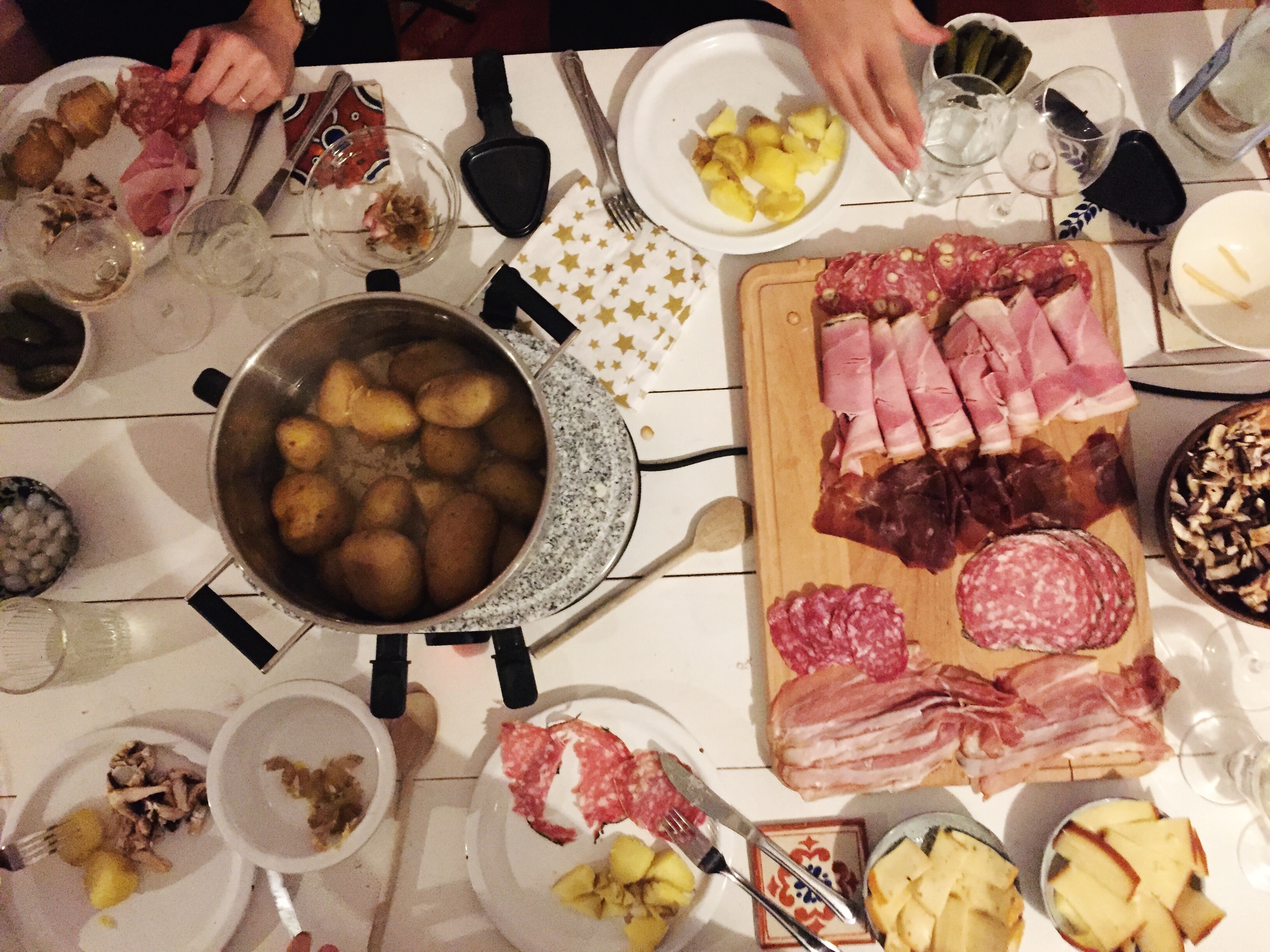 The French are big on seasonal eating, and winter means lots of special meals heavy on the cheese, meat and carbs. Raclette, tariflette, croziflette…I hadn't heard of these dishes until I visited France in winter. So allow me to introduce you to my favorite winter French foods.
A lot of these dishes originate in the mountains, where rib-sticking meals are a cold weather necessity. Now these foods are go-to favorites for skiers, celebrations with friends or just when you want to feel cozy when it's cold outside.
Raclette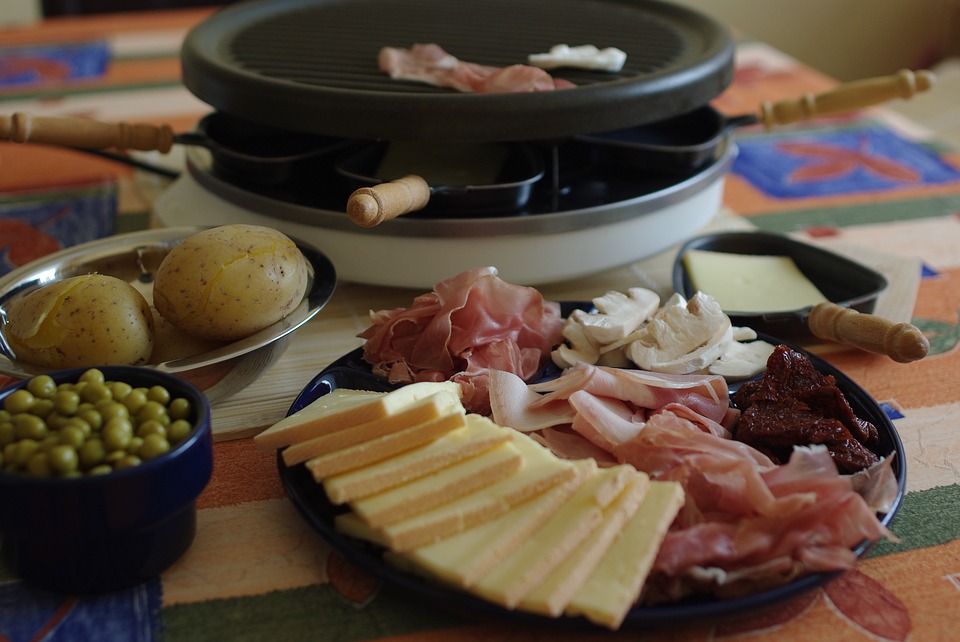 Let's start with my favorite. The photo at the very top of this post is of my New Year's Eve raclette celebration when we started the year by stuffing ourselves silly.
At home you use a raclette machine where you fill little palettes (mini shovels) with cheese and stick them in under a heater to melt. You can also cook mushrooms on the top grill of the machine. Then you pour the melted goodness over small, cooked potatoes, an array of meats and the mushrooms. Add a side of cornichon pickles and pickled onions and you're basically French.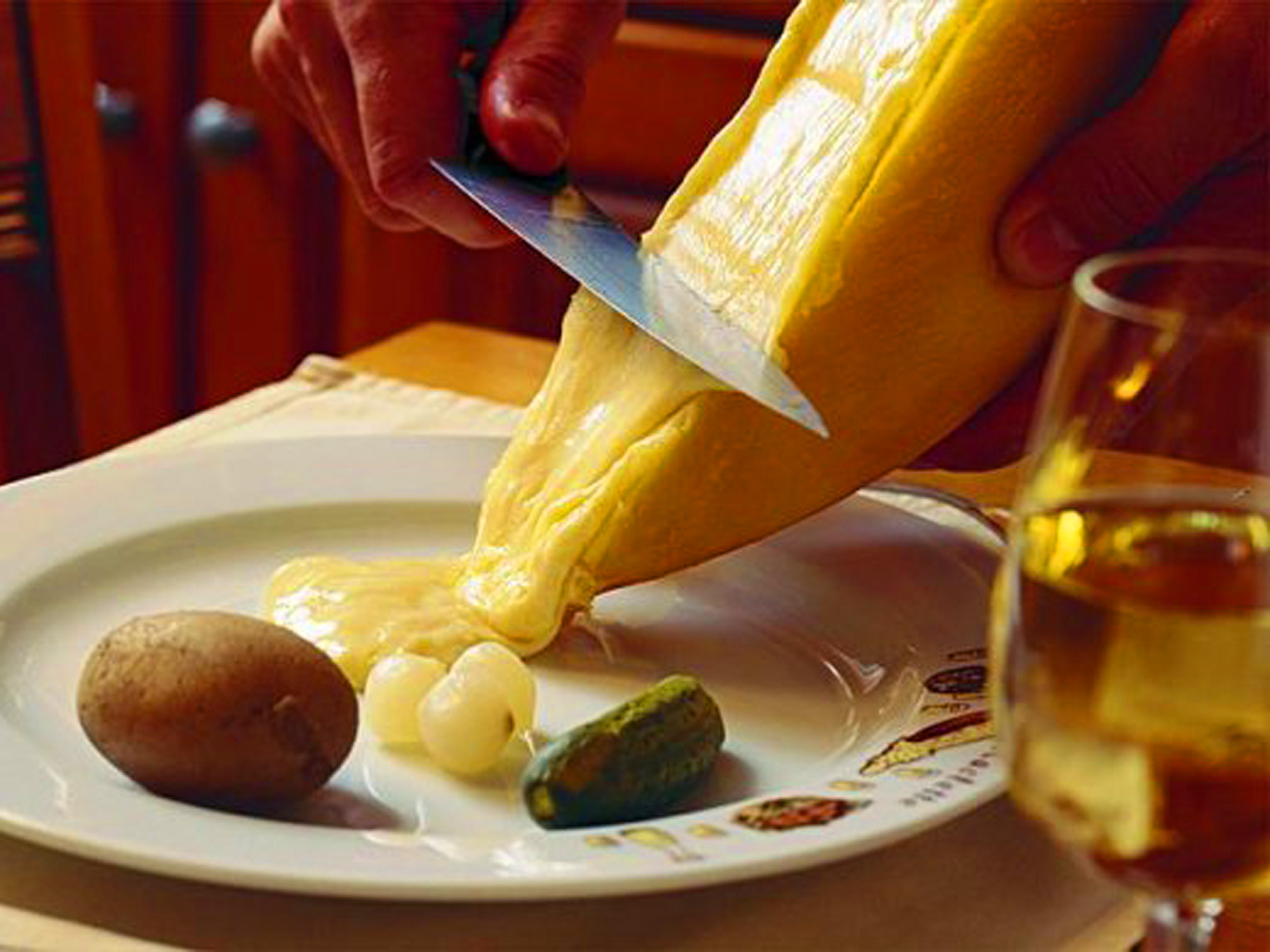 At a restaurant, raclette is served melted straight off a giant wheel of raclette cheese at your table. Often it is served without meat — just potatoes and cheese.
There isn't exactly a recipe because the cooking happens in the machine, but there are must-haves for ingredients. Meats are generally a Paris-style ham, a saucisson, viande grison, maybe a copa or rosette and then anything else that strikes your fancy. For cheese, you must have one or two types of raclette cheese (a swiss cow cheese) and then you can include pretty much anything you like that melts well. Add a salad on the side if you need something green in the mix. Online you can find some crazy recipes that include fish and fruit and stuff. If you go that route, don't tell your French friends.
Choucroute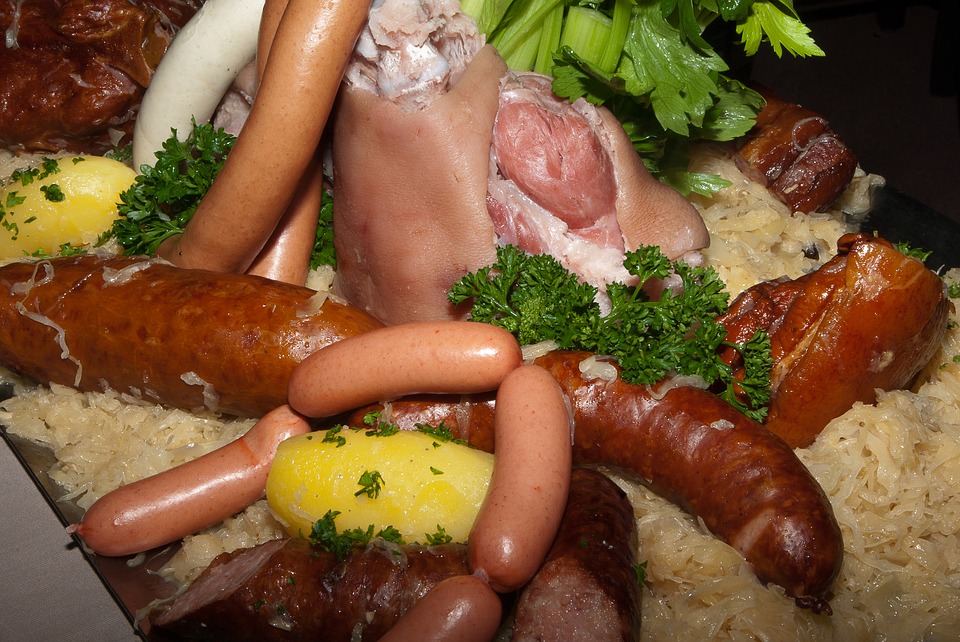 This is a famous (if not the most famous) dish from the Alsace region of France. Choucroute means sauerkraut, and if you're thinking this looks German, that's because Alsace is on the border with Germany (and once was part of the German empire).
A huge bed of sauerkraut is cooked in white wine with multiple types of sausages, ham and potatoes. There is also an interesting seafood version you can find at some Alsacian restaurants. Traditional recipe in English here.
Tartiflette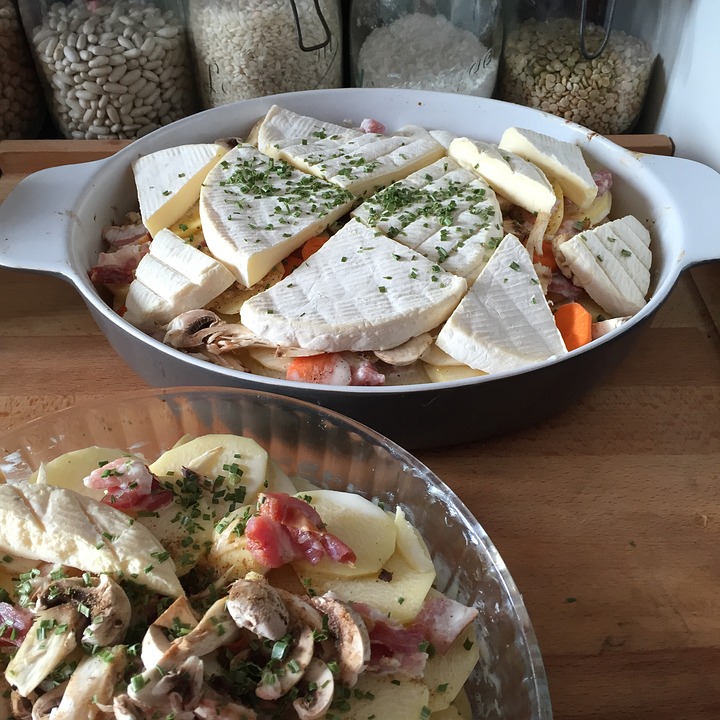 Tariflette is a winter bomb of a dish that involves melting entire wheels of reblochon cheese directly on top. The name comes from the Savoyard word for potatoes – "tartifles" – and it's essentially a gratin of potatoes, lardon ham, heavy cream and cheese. Wine, mushrooms and onions optional. Basically the ultimate comfort food. Recipe in English here.
Croziflette
Also coming from the Savoy region of France in the Alps, croziflette is tartiflette but with a specific type of pasta instead of potatoes. The little squares of pasta are called crozets.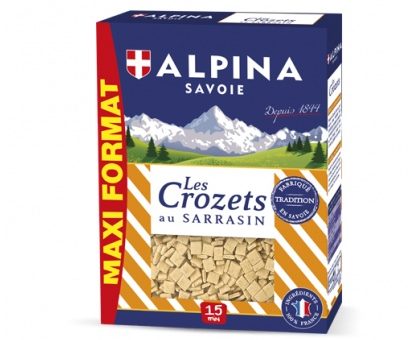 They can be hard to find in America — when we lived there we always brought it back from France where you can find them in every grocery store.
Fondue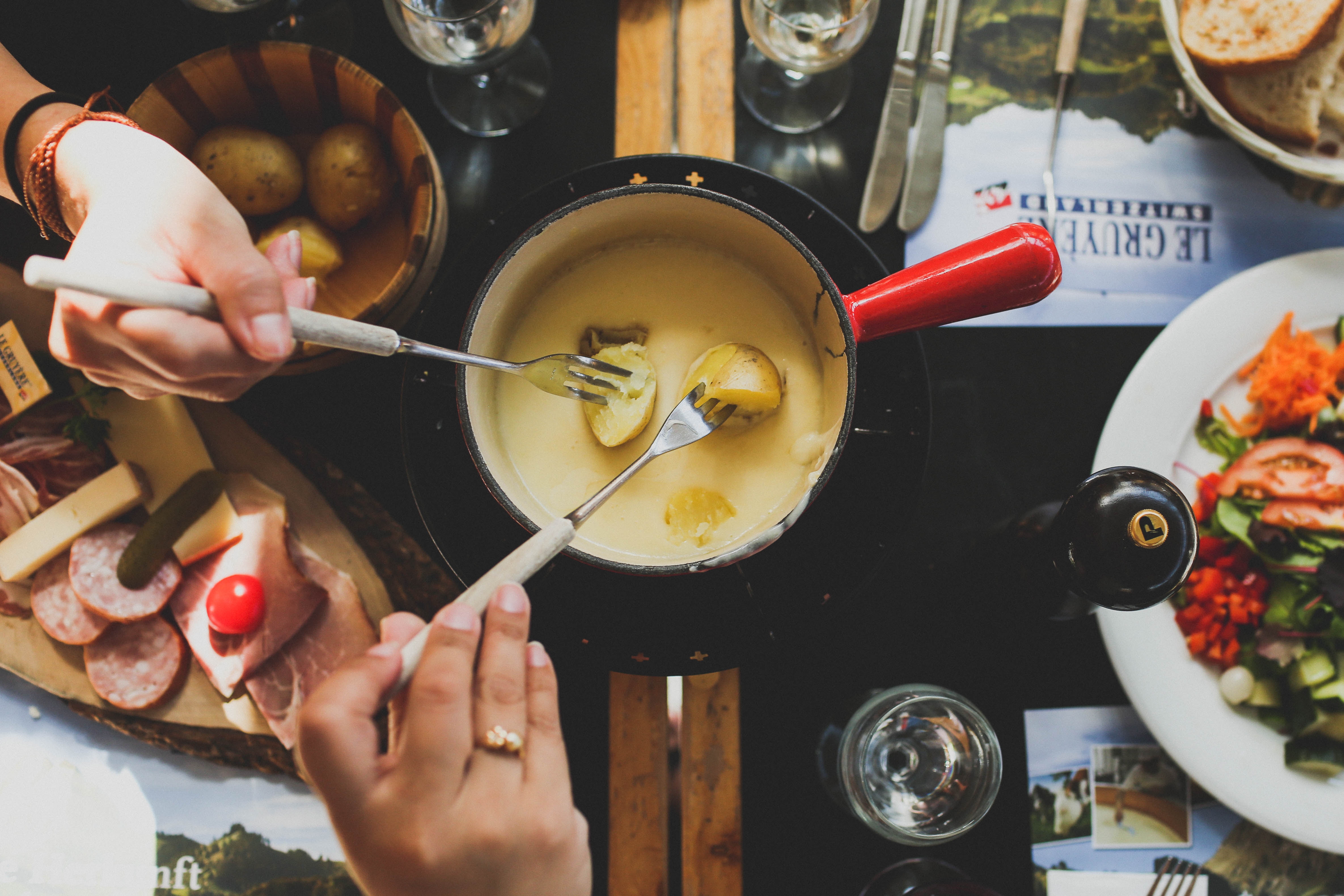 This is one you have probably heard of before since it had its heyday in the 70s in America and has stuck around a little since. But in France it's a whole 'nother ballgame. I hated cheese fondue until I moved to France and discovered what it is truly meant to be. It's all about the quality of the cheese, but also nothing beats eating it in a small French mountain village after a day of skiing.
Beef Bourgonion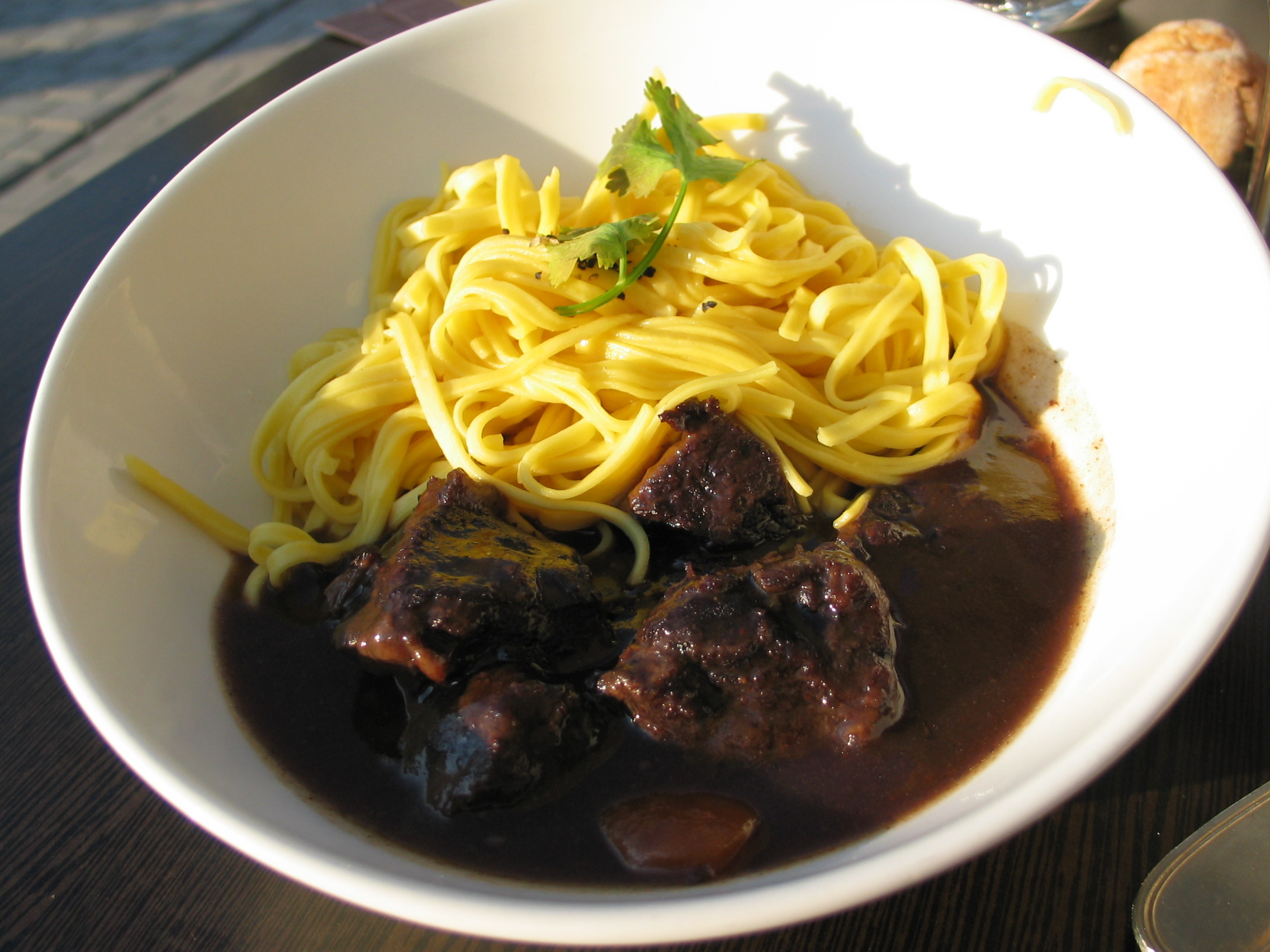 You can find beef bourgonion year-round since it is a tourist draw, but French people only really eat it in cold weather. I admit to eating it in the summer myself, sorry France. This hearty French beef stew can be served with mashed potatoes, stewed potatoes, rice or my personal favorite, pasta. Recipe in English here.
Vin Chaud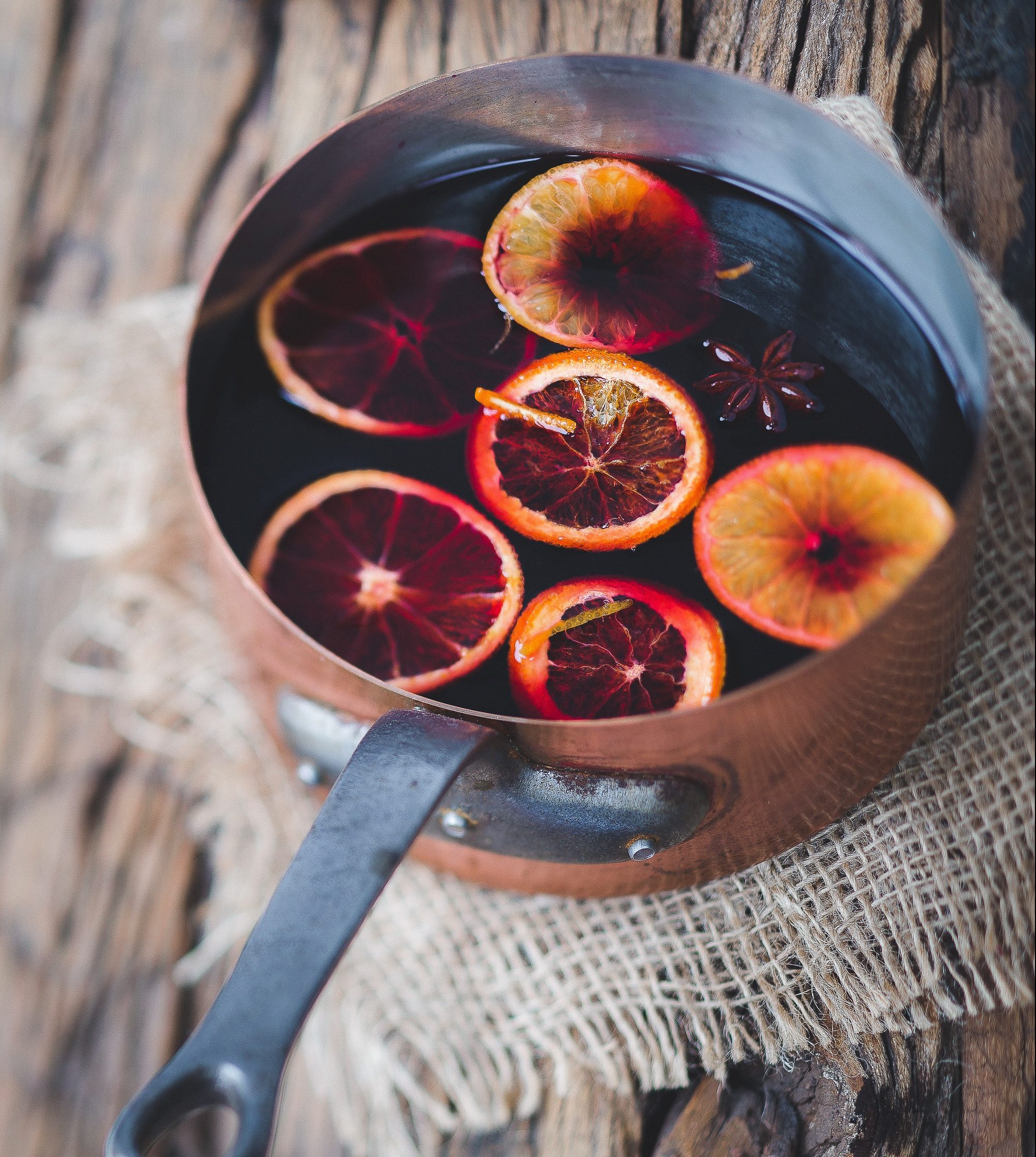 Called "mulled wine" in English, vin chaud translates to "hot wine" and is commonly sold at outdoor markets, fairs, events and some restaurants during the cold weather months. It is delicious, warms your cockles and makes winter a little more tolerable.
What's your favorite winter French food you've discovered? Leave a comment below and share!
---
---