Attending the French Open: BYOBaguette and Mind Your Manners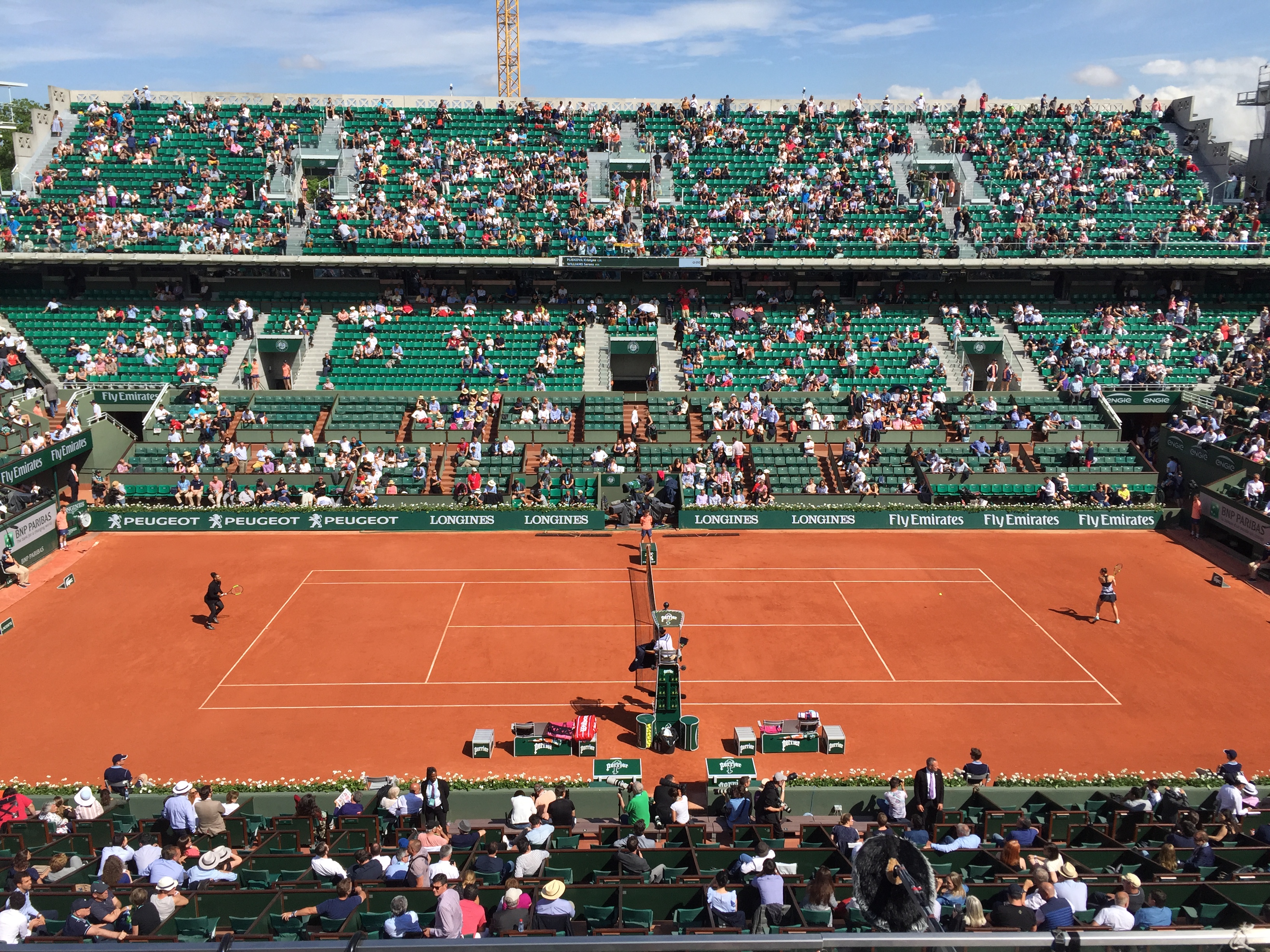 Went to my first French Open this week (or Roland Garros to those in France) along with bunch of sober, well-behaved French people eating food they brought from home. Quite a sporting event culture shock for this American.
I'll leave arguing the glories of clay vs. hard surfaces to the tennis experts, but as for the spectator experience, the differences between the French Open and the U.S. Open really highlight what Americans love in a sporting event versus how the French prefer to watch.
In a nutshell, the French Open is much more about the tennis, while the U.S. Open is about the spectacle and the show. Which you prefer is a matter of taste and culture, but having only experienced the American version of a Grand Slam tournament before moving to Paris, there were some huge differences that smacked me in the face at Roland Garros.
If you're planning your first trip to the French tournament, here are some things to know to préparez-vous for the event.
THE FOOD
Spectators bring their own food to the French Open. The overwhelming favorite appears to be baguette sandwiches because that's what pretty much everyone (including me and my family) was chowing down on. Considering you are forbidden to bring your own food to the U.S. Open, I was highly surprised by this.
If you've been to a U.S. Open event you know that at this point, it is almost as much about the food as the tennis. Celebrity chefs make everything from high-end sushi and expensive steaks to tacos and ceviche. You can basically get whatever your little heart desires (for a hefty price).
So when my husband asked me what kind of sandwich I wanted to bring for our day at Roland Garros, I thought he was joking. I just assumed there would be some fancy French chefs whipping up delicious specialty treats, and I was ready to shell out some serious bucks for it.
Reality check.
The food options as seen on the official Roland Garros app were little beyond a somewhat plastic looking hotdog and hamburger. I reversed course, and accepted the sandwich offer — then was stunned again when I discovered that we were also bringing in our own liters of water, fruit, chips and almonds — a whole picnic. And we weren't smuggling this stuff in, we were allowed (and expected) to do this. Pretty much anything but alcohol, glass and sharp knives are fair game.
THE DRINKING
No American sporting event is complete without overpriced booze — especially a cold beer on a hot day. At the U.S. Open, you may have become familiar with the official cocktail of the tournament, the Honey Deuce, which even comes garnished with green melon spheres resembling tennis balls. It's a little too sweet, but fits perfectly into the spirit of the U.S. Open, where half the arena seems to have a buzz in the August heat.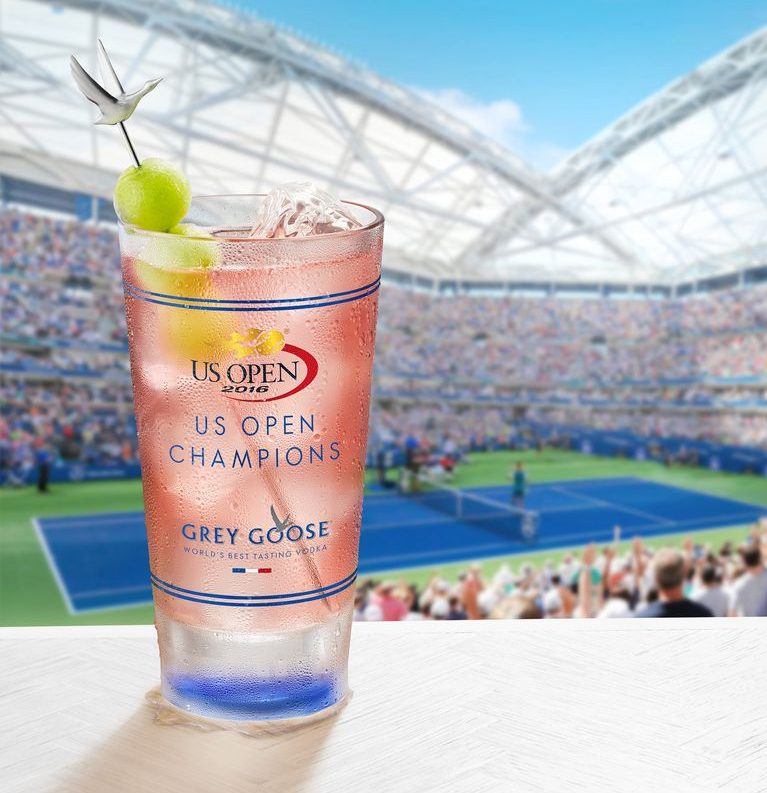 At Roland Garros people don't drink alcohol in the stadiums. I can't figure out if this is a rule or people just don't do it, but either way it is de rigueur. There is a dining area in the main concourse where you can buy wine and a spritz-type cocktail, but people sit and finish it in that area before going back to the match.
As an American my sense of freedom was shaken, but no French person seemed phased. The Brits seated in front of us were the only people I saw skirting this — they smuggled white wine inside water bottles and apparently drank it warm. After that ran out they brought spritz cocktails in and hid them in a hat.
But the French people just watched the game sober and seemed content. The reason for that ties into my next observation.
THE ETIQUETTE
We all know the French are big on etiquette in everyday life, so it isn't a surprise this extends to Roland Garros.
At the U.S. Open people are talking constantly, pop music plays during breaks to keep the crowd pumped up and people pretty much come and go from their seats as they please. At the French Open, movement and noise are highly regulated. You are expected to be silent and seated. If you aren't the announcer will call you out over the loudspeaker and tell you to sit down and shut up (in a polite French way of course). The ushers will only let you go to your seats when the players are on a break so not to disturb them.
French people seem to also instinctively know when the polite, correct time to clap is. For example, you applaud for a point earned with good play, but never clap for a point scored when a player flubs a shot or double faults.
For the women's games, the announcer uses Madame and Mademoiselle when speaking about the players. So it's "Avantage Madame Williams" when Serena is playing. However, they don't use Monsieur for the male players which doesn't seem right to me. I'm all for French manners, but how about some égalité?
Overall, this etiquette creates a much more calm and focused atmosphere. This is about tennis, not creating a show.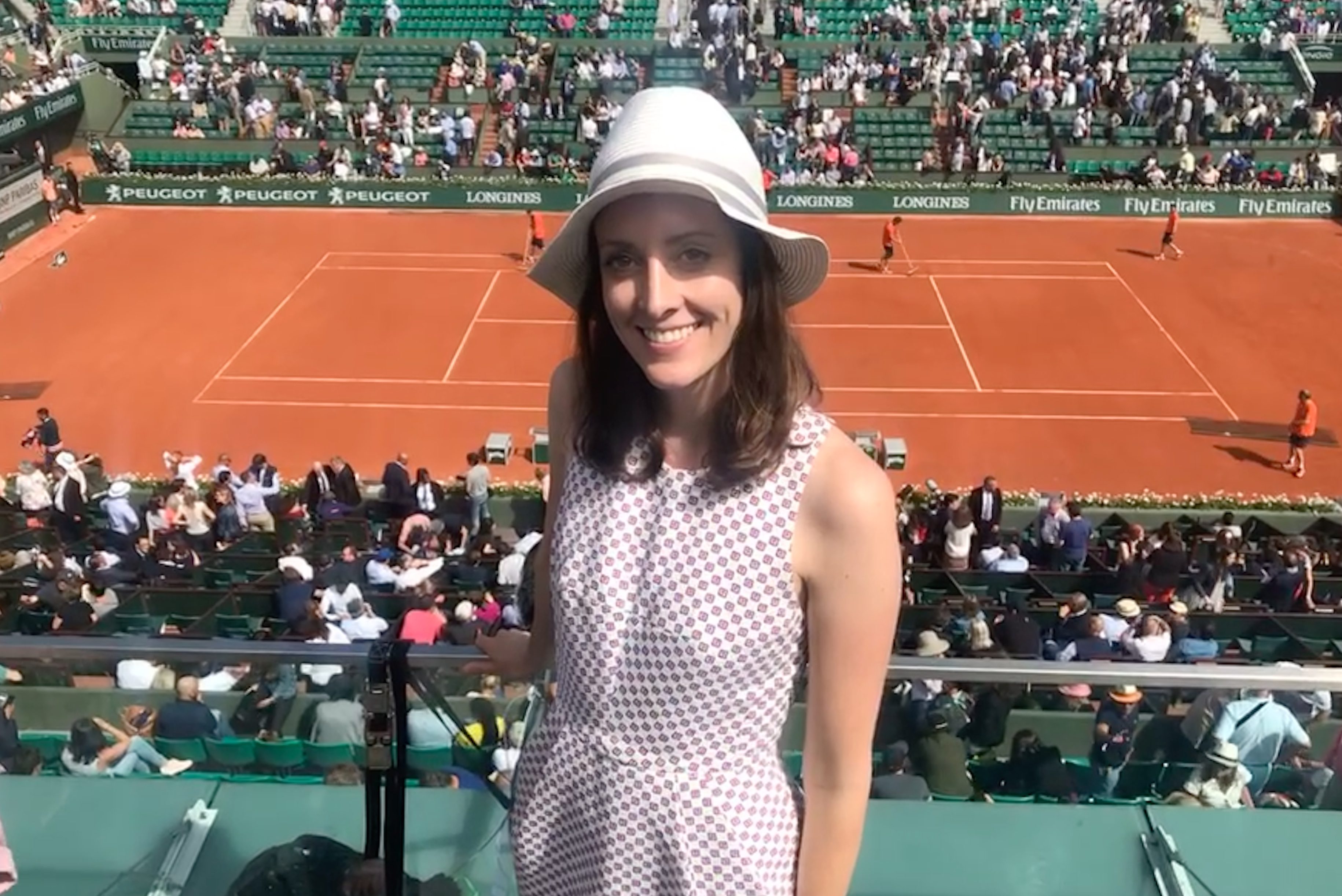 THE AMBIANCE
The French Open is a relaxed day tournament. There are no lights on the stadiums so play ends around dusk. This is a change from the night-play ambiance at the U.S. Open where matches can stretch past midnight and the lights and fast play create an electric atmosphere.
Unlike the U.S. Open, at Roland Garros there isn't a dome on any of the stadiums so if it rains, play completely stops. This means you need to be prepared with layers for any type of possible weather, and to wait patiently for matches to resume.
Finally, because the tournament takes place in May when school is still in session, there are also far fewer kids with their giant tennis balls at the event too (at least during the week).
This doesn't mean the tournament is low-energy or lacks panache. Get yourself an official Roland Garros Panama hat. Learn the crowd anthem where someone imitates a trumpet and the crowd responds "Olé!" It is also very fun to watch matches featuring French players, even if they aren't highly ranked, since the entire stadium cheers them on.
If you go expecting a similar experience to the U.S. Open, you will be confused. But if you embrace the French-ness of the tournament, you will have an extremely enjoyable day at the French Open with the delicious baguette sandwich you brought from home.
Have you been to Roland Garros? What was your experience like? Leave a comment and share your thoughts.
---
---