French Favorites: Diptyque Carrousel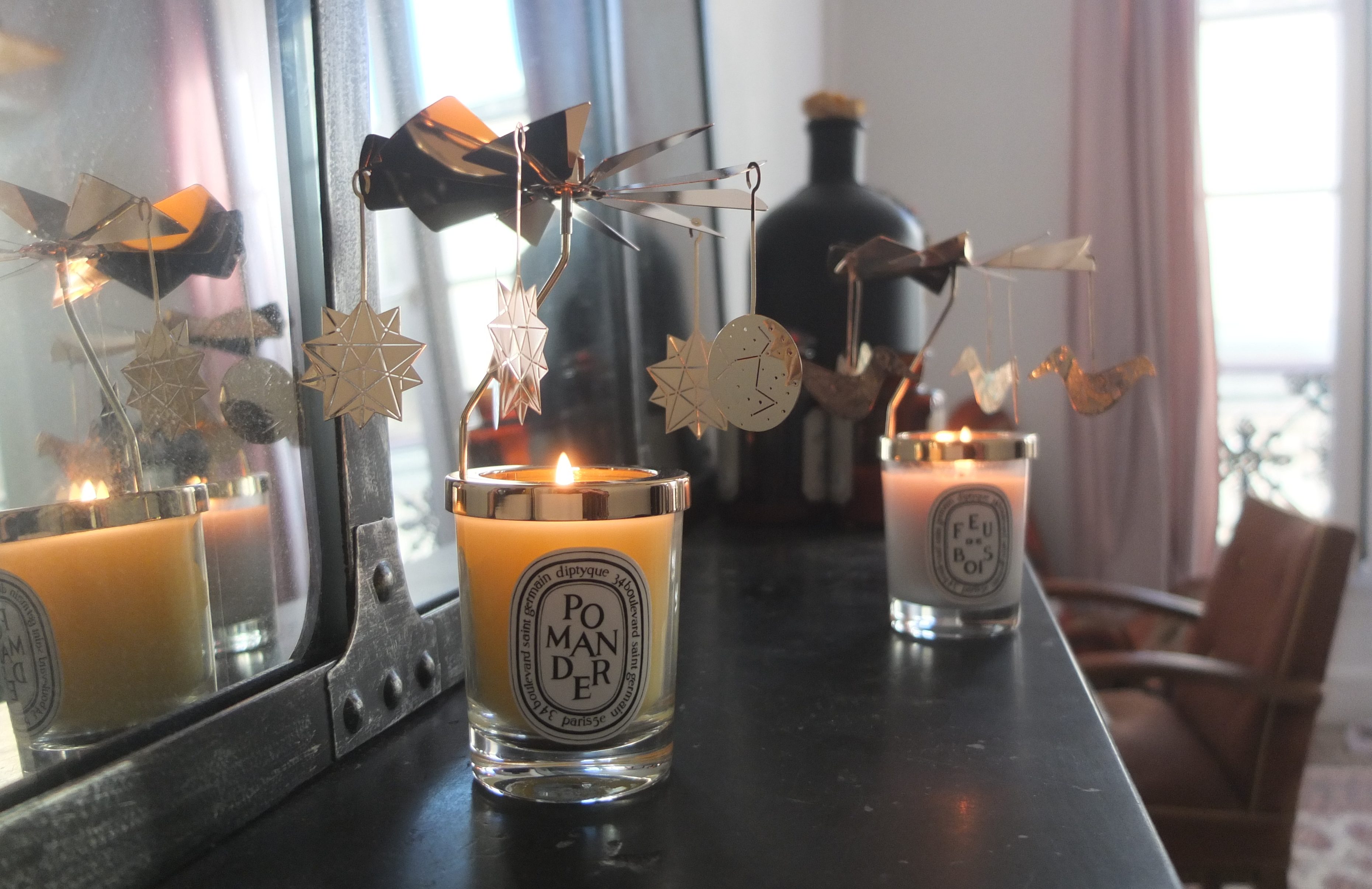 *2019 Diptyque Carousel Information*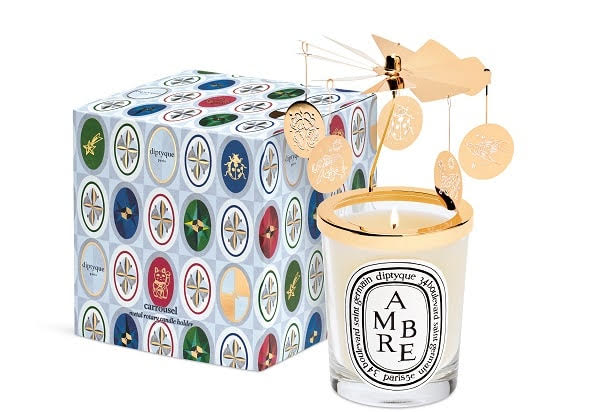 This year's theme revolves around lucky charms from across the world. German-based illustrator and artist Olaf Hajek was tapped to create the limited-edition holiday designs, and the carrousel includes five of his hand-drawn symbols: An elephant, a tiger, a bird, a ladybug and a flower. You can get a slightly better view of the designs on the advent calendar below:
Just as last year, there will be two carousel sizes available. A larger one for use with a 190g candle is sold separately without a candle for 50€ ($60). A smaller version for use with a 70g candle is sold as a set with one Baies and one Roses candle for just under 110€ ($115).
The carrousel should be available online and in shops at the very end of October or beginning of November. The 2017 release date was November 2nd; in 2018 it was October 31st. I'll be stalking the stores just like every other year, so see you at Diptyque!
Original post below.
---
Since 2016, the chic Parisian candle and fragrance brand Diptyque has released a unique holiday candle carrousel each year — and I am lucky to have all three. Rarely has a decorative item made me so happy.
I don't normally write about products or shopping, but I had to share this because it is one my favorite French items. The gold carousels fit atop the small (and in 2018 also the medium-sized) Diptyque candles and when the candle is lit, the carousel rotates and reflects light (video here). The first year Diptyque produced this candle carousel, it was a whimsical duck theme. I saw it in a magazine and fell in love, but sadly after calling multiple New York locations I was told it sold out worldwide within days of being released. Still my husband knew it was my dream Christmas gift.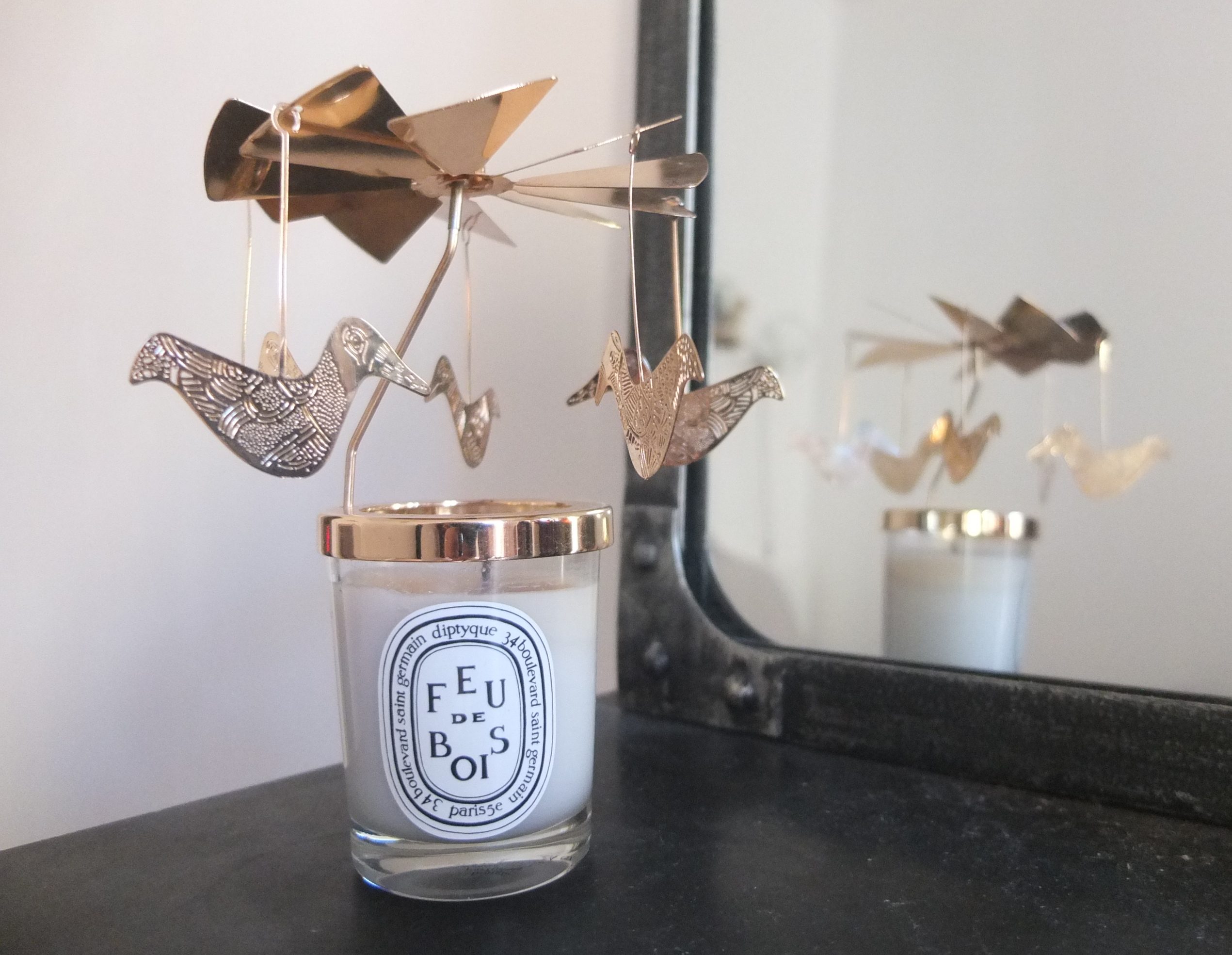 In a holiday miracle, my husband went to the Nolita store in NYC and was able to procure the floor model carousel from a dream-fulfilling employee, who gave it to my husband for free (they aren't allowed to sell floor models). My husband has a French charm that translates well in English apparently. I couldn't believe my eyes when the duck carrousel was under the Christmas tree for me, and have been obsessed with it since.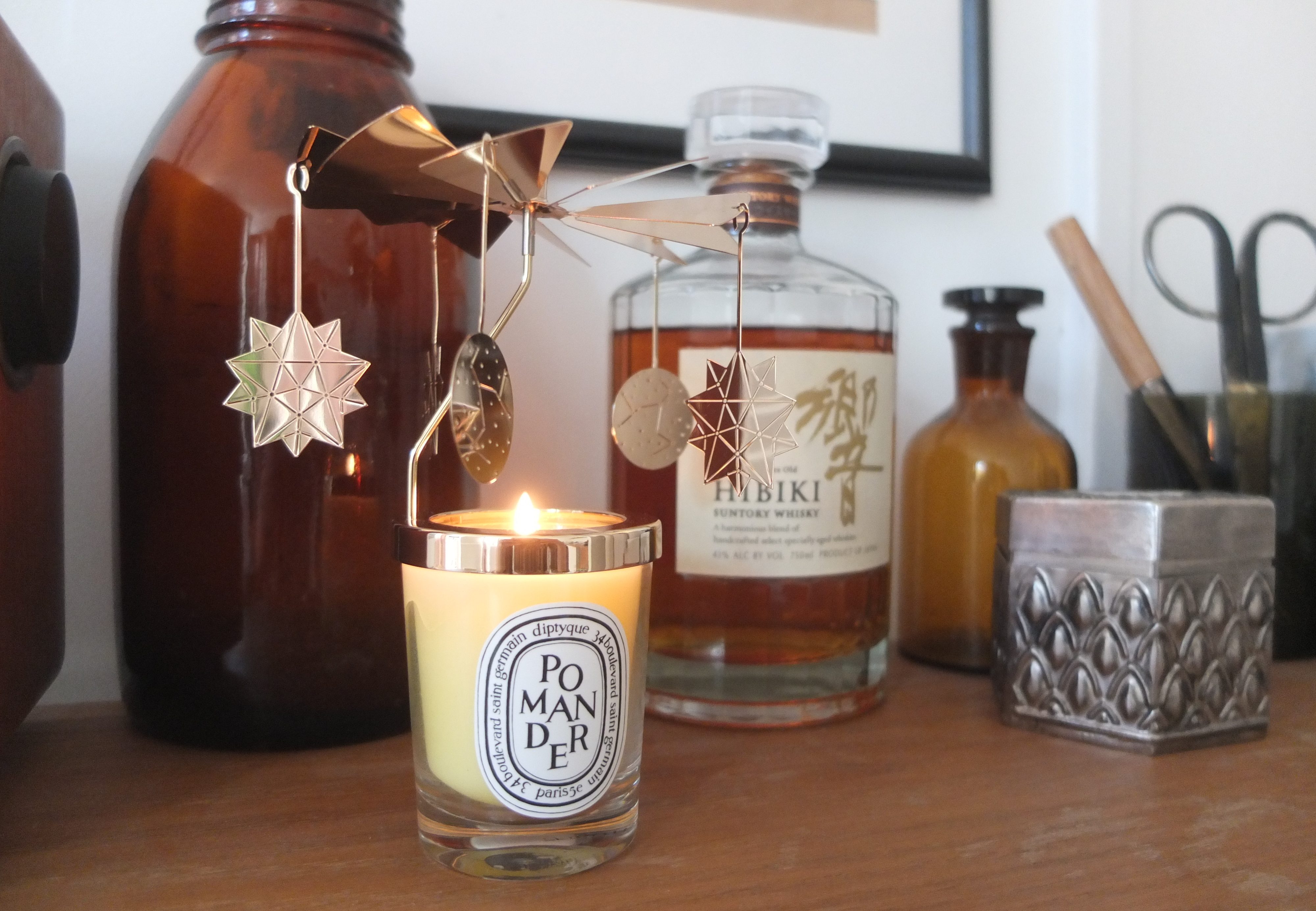 In the years since, I have planned ahead. Now that we live in Paris, each October I've gone to speak to employees at the flagship shop to get the release date information. And in 2017 and 2018 I was the very first person to purchase the carrousel at the Marais Diptyque store. (FYI: The 2017 release date was November 2nd; in 2018 it was October 31st.) The price is for the medium was 50€ last year, and for the small you had to buy a set with two candles totaling around 110€. I bought the medium to have something new.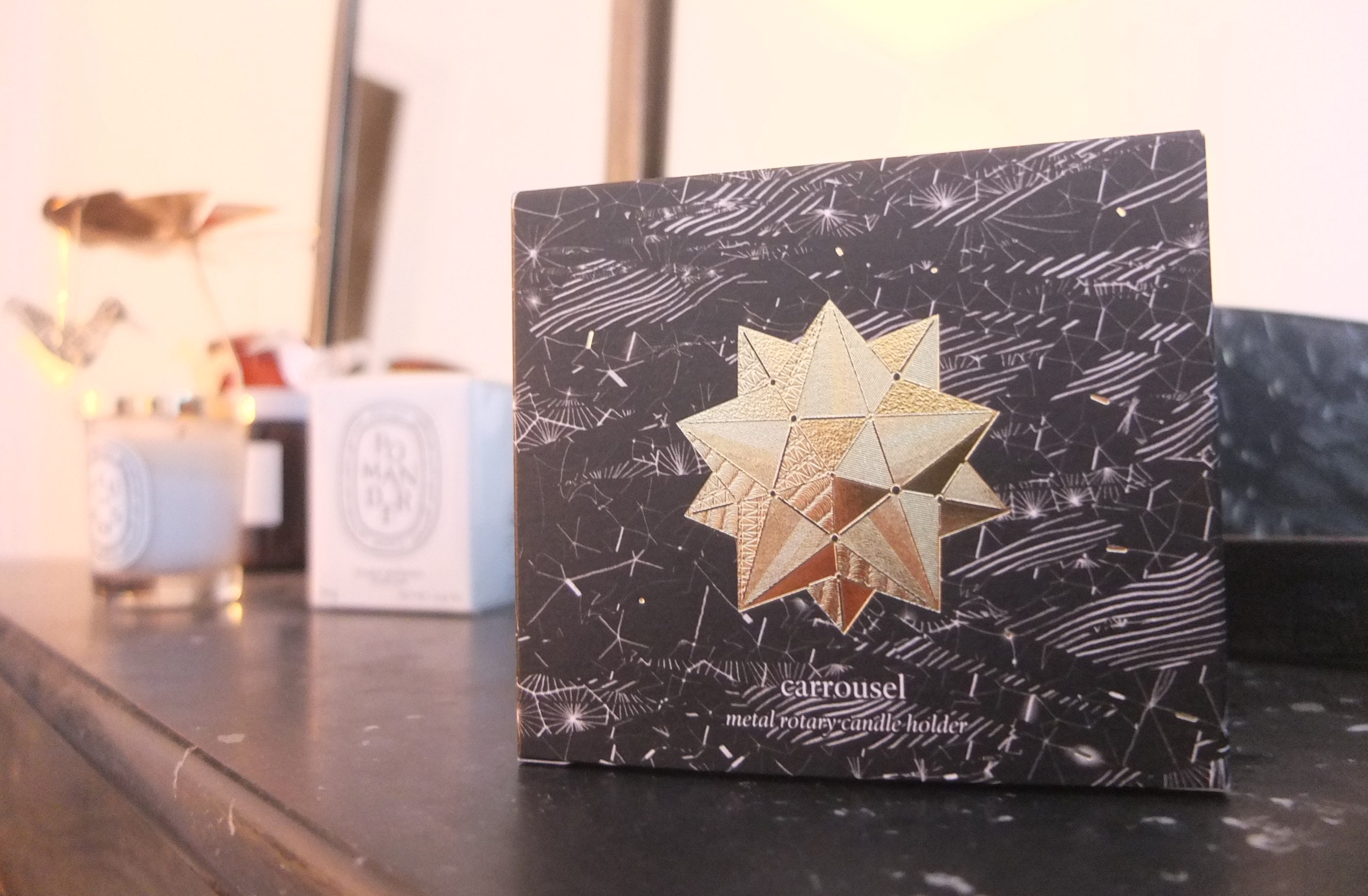 Astrology-themed, the 2017 carrousel was a collaboration with artist Philippe Baudelocque and feels more Christmasy to me than the premier edition. I will always have a soft spot for my original duck carrousel, but I use this one more for the holidays. The 2018 design was "Légende du Nord" and the work of illustrator Pierre Marie. The carrousel features three spirit characters that have been invented by Diptyque, as well as two compass medallions.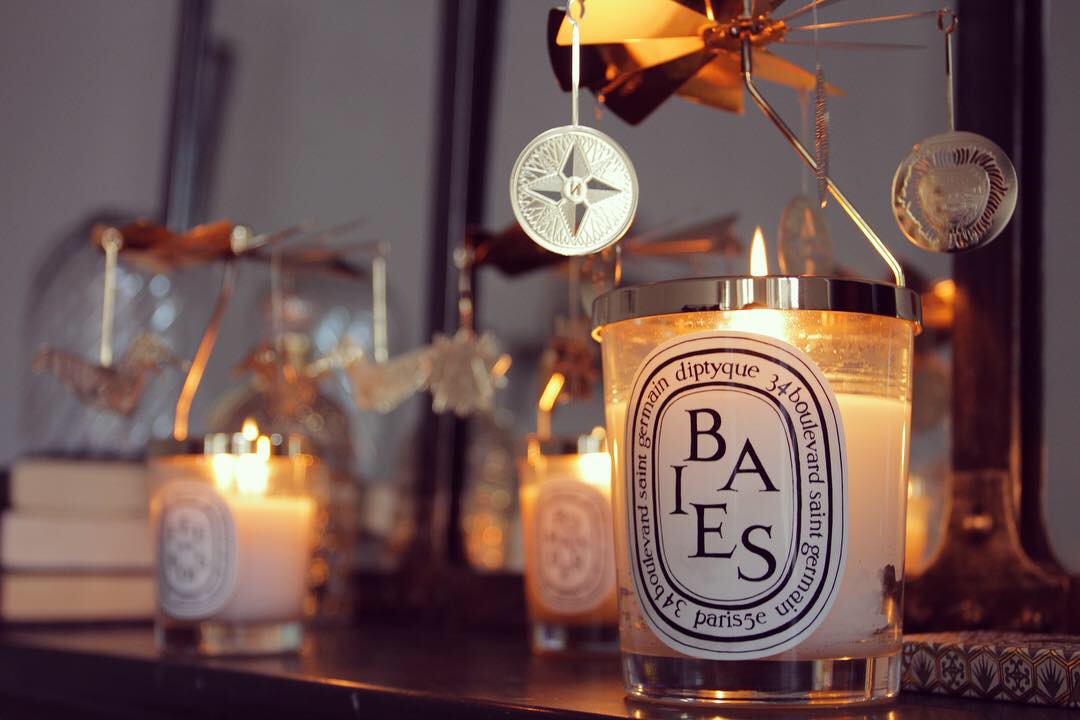 The Diptyque carrousel is a limited edition item and always sells out quickly. There are usually a few available on ebay, but expect a hefty markup. I plan on making this a new Christmas tradition and can't wait until my apartment has a carousel for every room. Hopefully my husband isn't already regretting that he started this addiction!
---
---