Biarritz Guide: Beaches, Restaurants and Shopping in the 'California of France'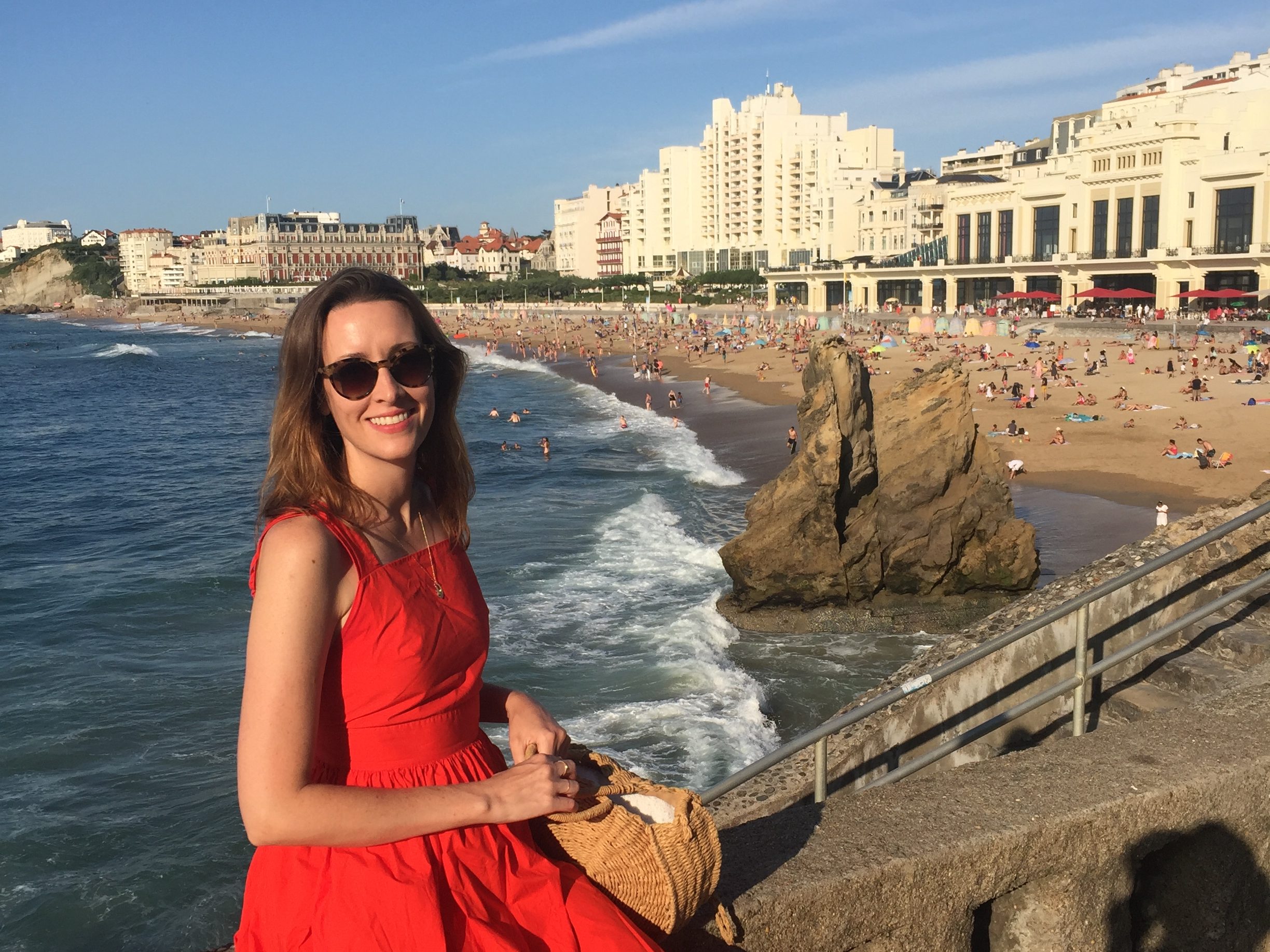 When you think of France, you almost certainly don't imagine a surfer chic lifestyle. But a little slice of California-style heaven does exist on the southwest coast and I experienced a coup de cœur the first time I visited Biarritz and the surrounding area.
Sharing parts of its culture with Spain, the Basque region has an atmosphere that stands apart in France. The Côte Basque retains that famous French glamour, but throws in some of Europe's best surfing, unique cuisine and an unabashed pursuit of pleasure.
For the full experience, you'll want a car so you can visit all the charming towns (including Biarritz and Saint-Jean-de-Luz) and beaches along the coast. However, I've also taken the train straight to Biarritz and then used the bus system and walked to visit the surrounding areas and it was great as well.
I would also highly recommend renting a house with friends or an Airbnb apartment over staying in a hotel. It's a great way to have a pool and grill to share with friends, or stay in Biarritz and feel like you live there.
Finally a note on timing: July and August are high season, which means it is also the most expensive and crowded time. I've been in August and it was still fine, but if possible, try to go in June or especially September when the weather is still warm, but you'll have more peace and save some money on housing.
Here is my guide to Biarritz and the Côte Basque with my favorite places, souvenirs and food:
Beaches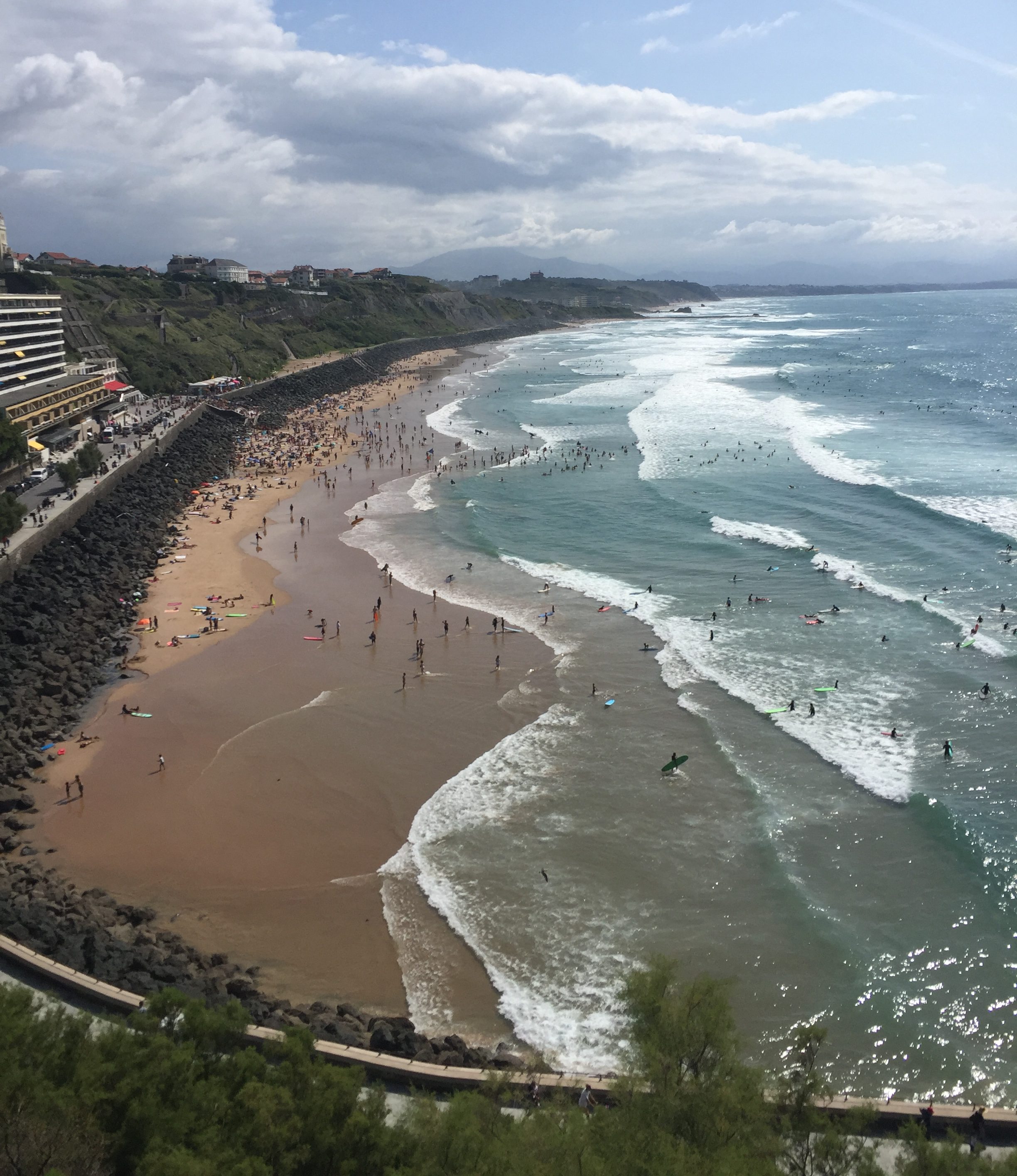 La Côte des Basques Beach – Biarritz
The best beach in Biarritz isn't La Grande Plage (the main one surrounded by restaurants and hotels), but the more beautiful and surfer-friendly La Côte des Basques Beach at the southern end of town. It's also a fun place to take a surf lesson, though the water will be more crowded than if you take one further out from town.
Plage du Port Vieux – Biarritz
Small and calm, this beach looks like it's made up of gemstones instead of sand. There is a rock cliff to jump off of, and it doesn't disappear during high tide like La Côte des Basques Beach.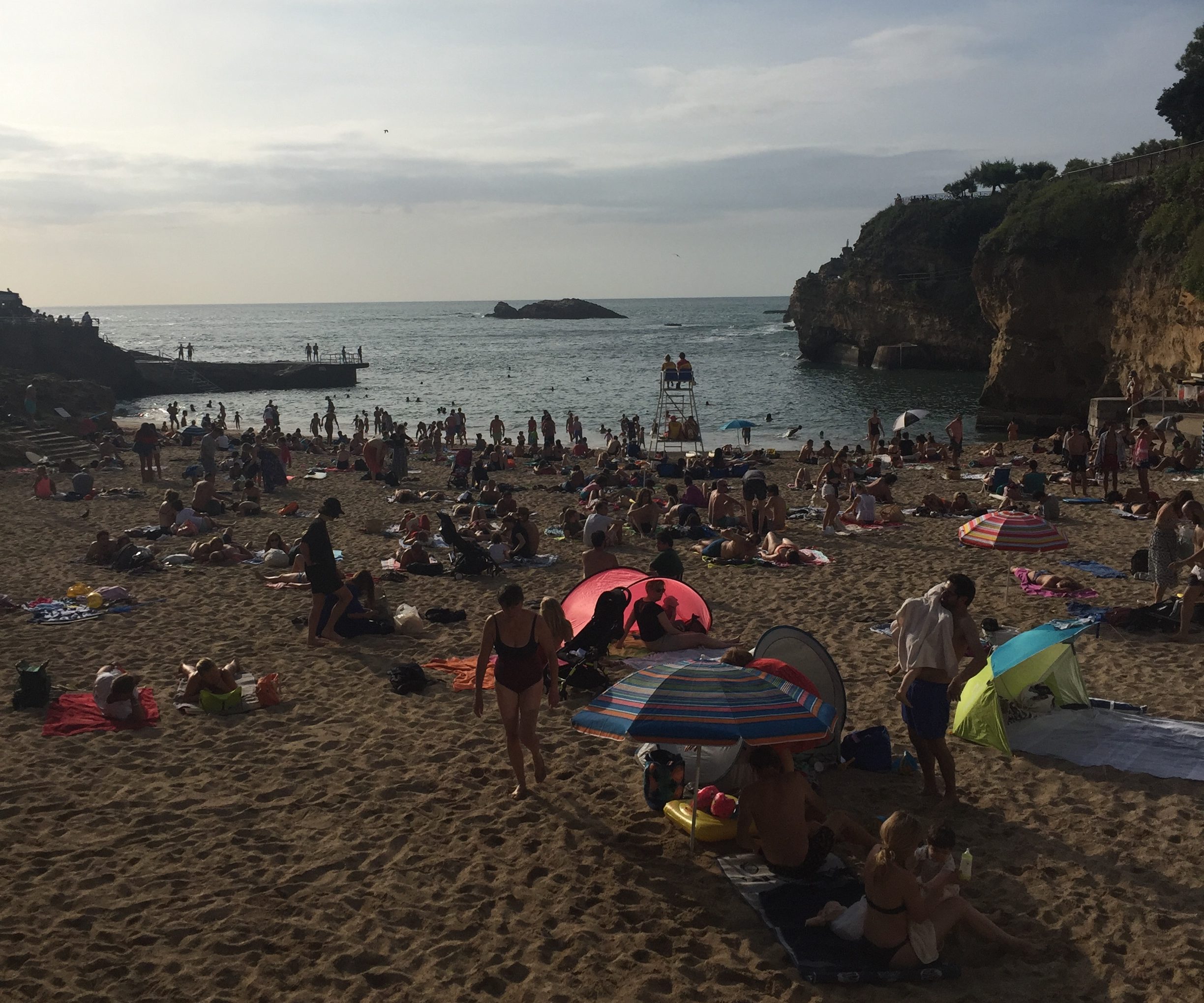 Plage de la Petite Chambre d'Amour – Anglet
For a more local feel, head north to Anglet and the Plage de la Petite Chambre d'Amour. Surrounded by restaurants and beach bars, you can surf, swim or sunbath topless, then head to The Beach House (more info below) for an après plage bite.
Plage des 100 Marches – Bidart
This beach in Bidart is a favorite of nudists, perhaps because it feels more private. You do have to hike in a little bit, but it is worth it! A great choice for a long beach walk.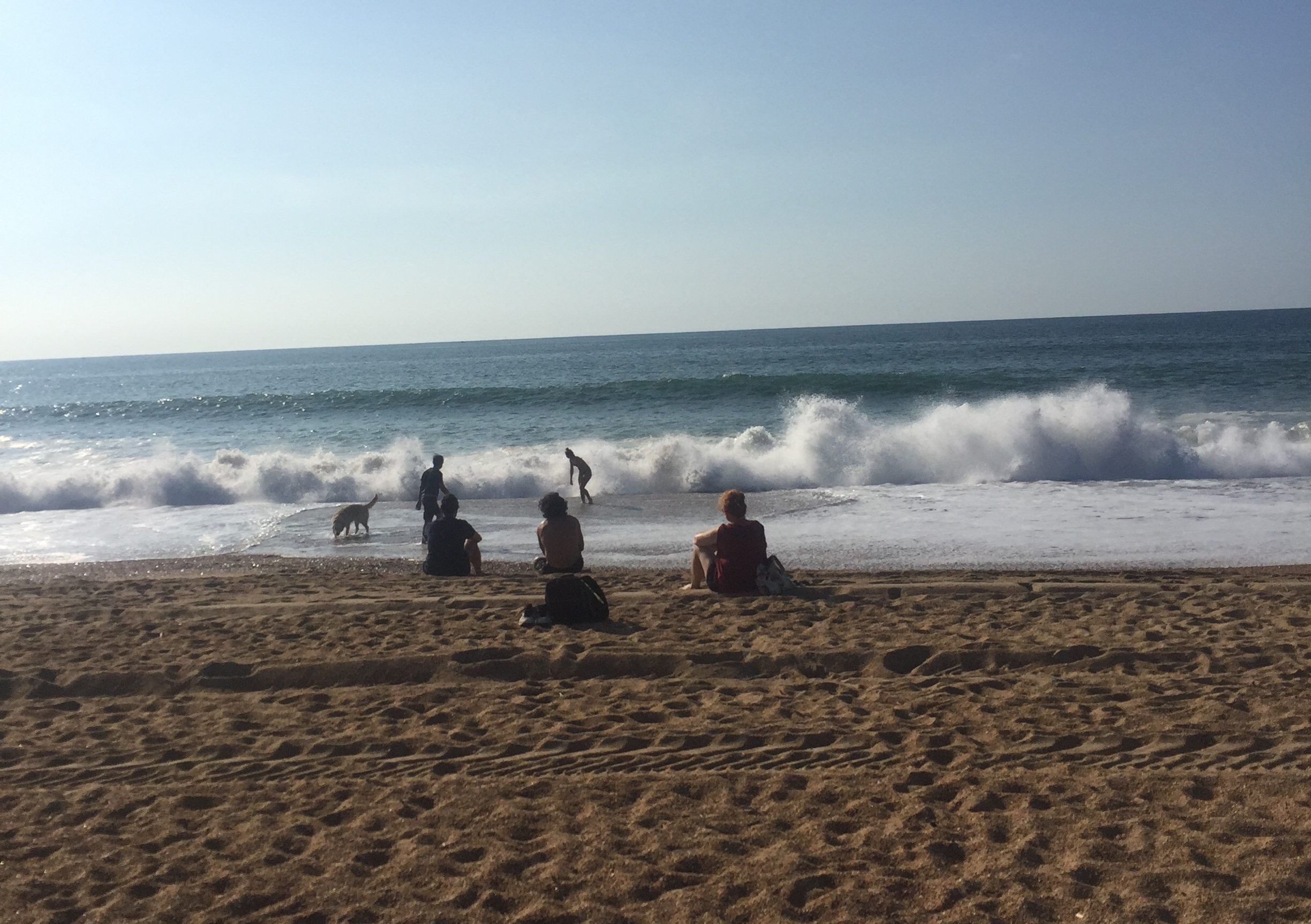 Plage de la Madrague – Anglet
If you're looking for a quieter spot, this wide, clean and impressive beach in Anglet offers more solitude. A nice choice for families.
Shopping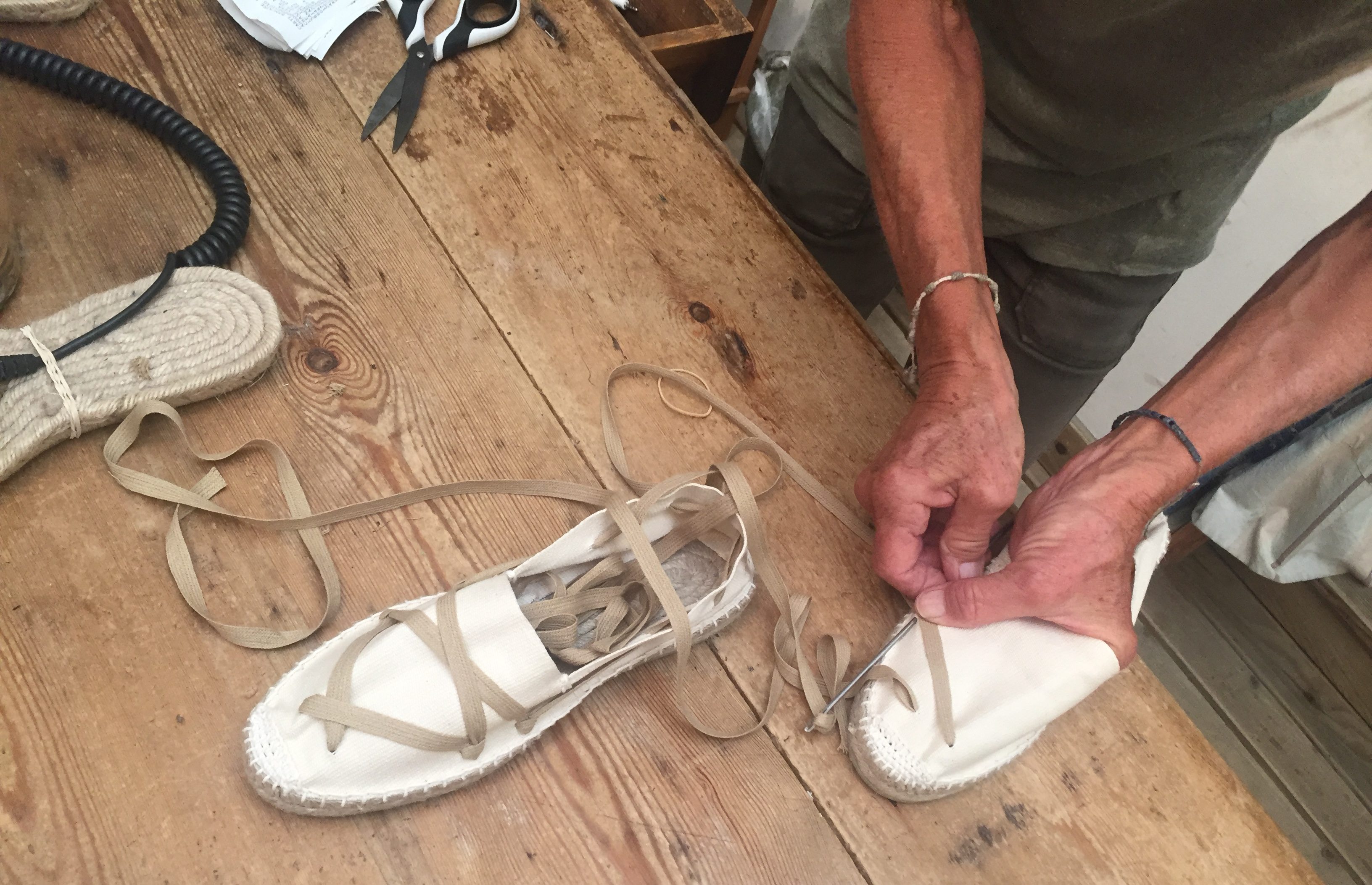 Espadrilles at Les Sandales d'Eugénie
These basque espadrilles are a must-have souvenir. Choose your shoe fabric, choose a ribbon color, and they will hand sew that ribbon on in the traditional basque style. The process is a joy to watch, the espadrilles are very comfy and are just 25€ a pair. For more see my post on these espadrilles from my French Favorites Series.
18 Rue Mazagran, 64200 Biarritz
Béret at Chapellerie Après La Pluie
The béret originates from the Basque region of France (I learned this on my trip), so you can't leave without an authentic one made in the traditional fashion. Stop by Chapellerie Après La Pluie to choose between dozens of colors. The brand Elosegui has been making bérets since 1858 and a classic ladies model is 28€.
10 Rue Louis-Fortuné Loquin, 64500 Saint-Jean-de-Luz
Gateaux basques at Moulin de Bassilour
This traditional cake of the Basque region comes either filled with crème or cerise noires (black cherries — my choice), and Moulin de Bassilour bakery still uses a water-powered mill to grind grain (which you can watch). A charming building and delicious treat.
1129 Rue Bassilour, 64210 Bidart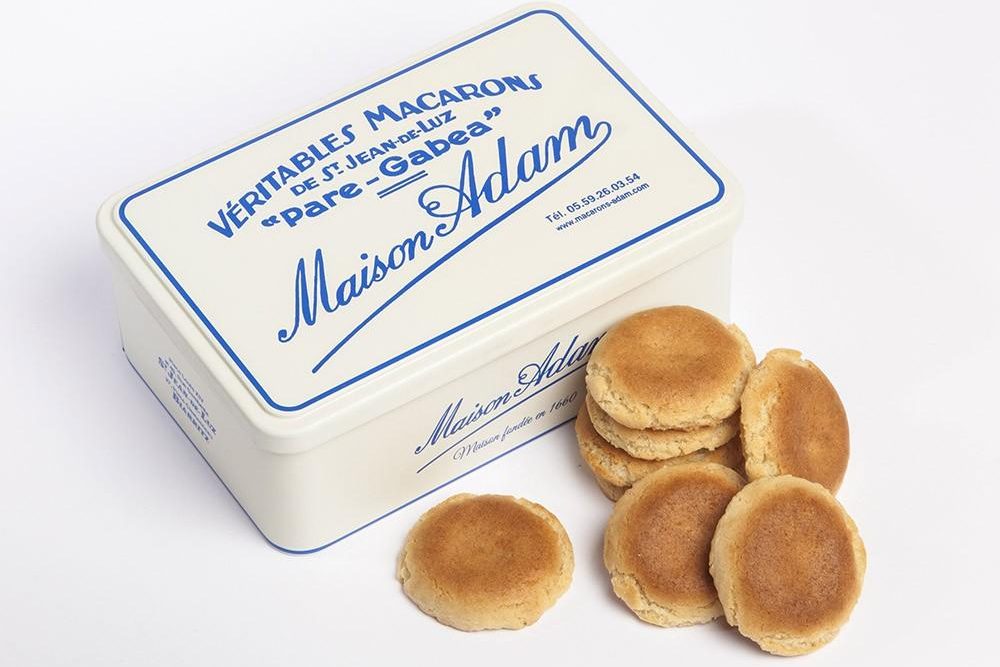 Macarons basques at Maison Adam
Forget the colorful treats you find at Ladurée — these Basque macarons date back 400 years and are chewy pieces of delight with a slightly almond flavor. The most famous ones come from Maison Adam, which keeps its family recipe a secret.
Two locations in St-Jean-de-Luz and one in Biarritz
Other shopping spots to check out in Biarritz: The Wild Bazar for woven cacti and pom-pom baskets and Bonjour Boutique for beachy home decor.
Restaurants
Seafood, seafood, seafood!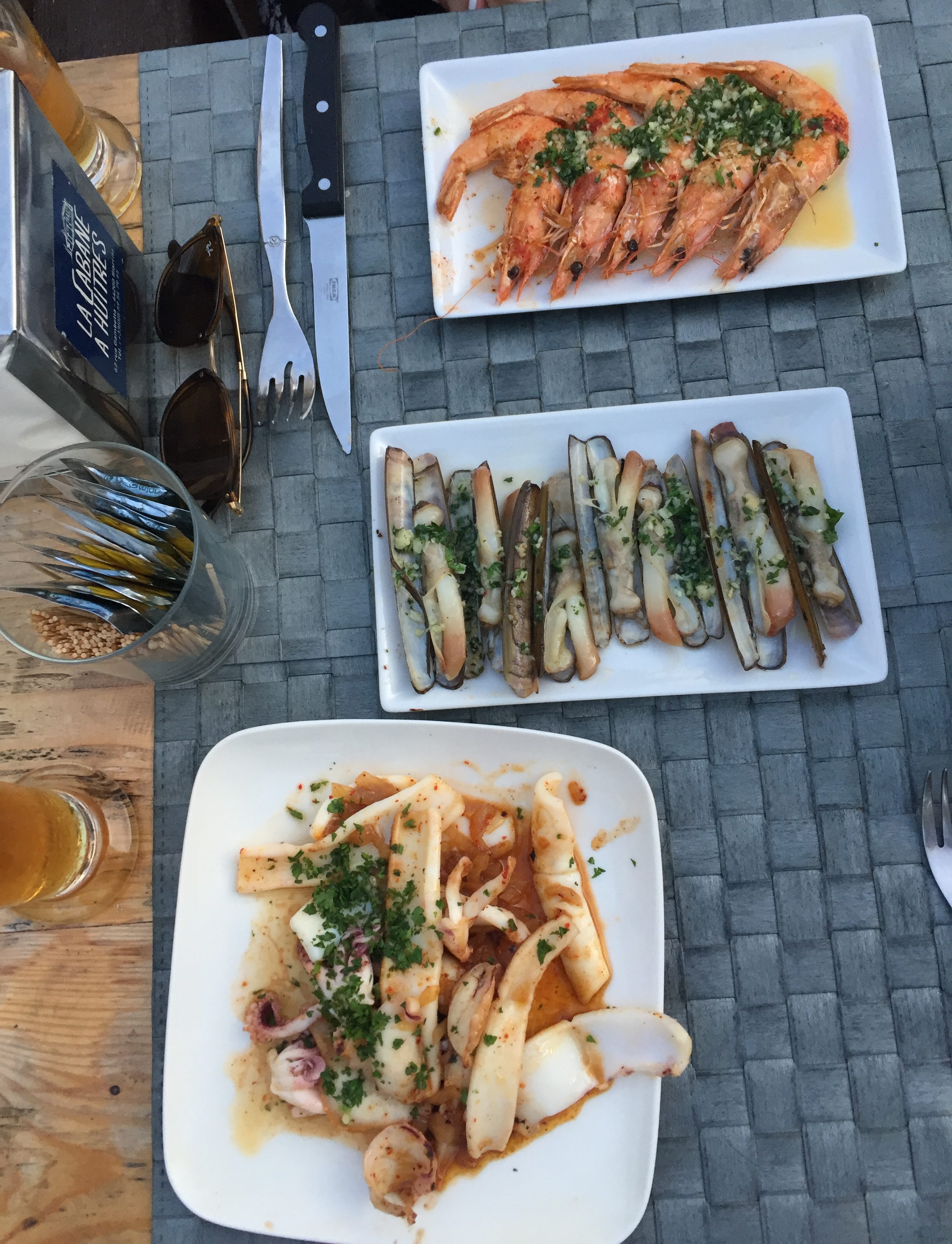 La Cabane à Huîtres
The best seafood I've had in Biarritz. My sister and I loved it so much we went twice during our trip. Get the razor clams (couteaux) and scallops (Saint Jacques) and thank me later.
62 Rue Gambetta, 64200 Biarritz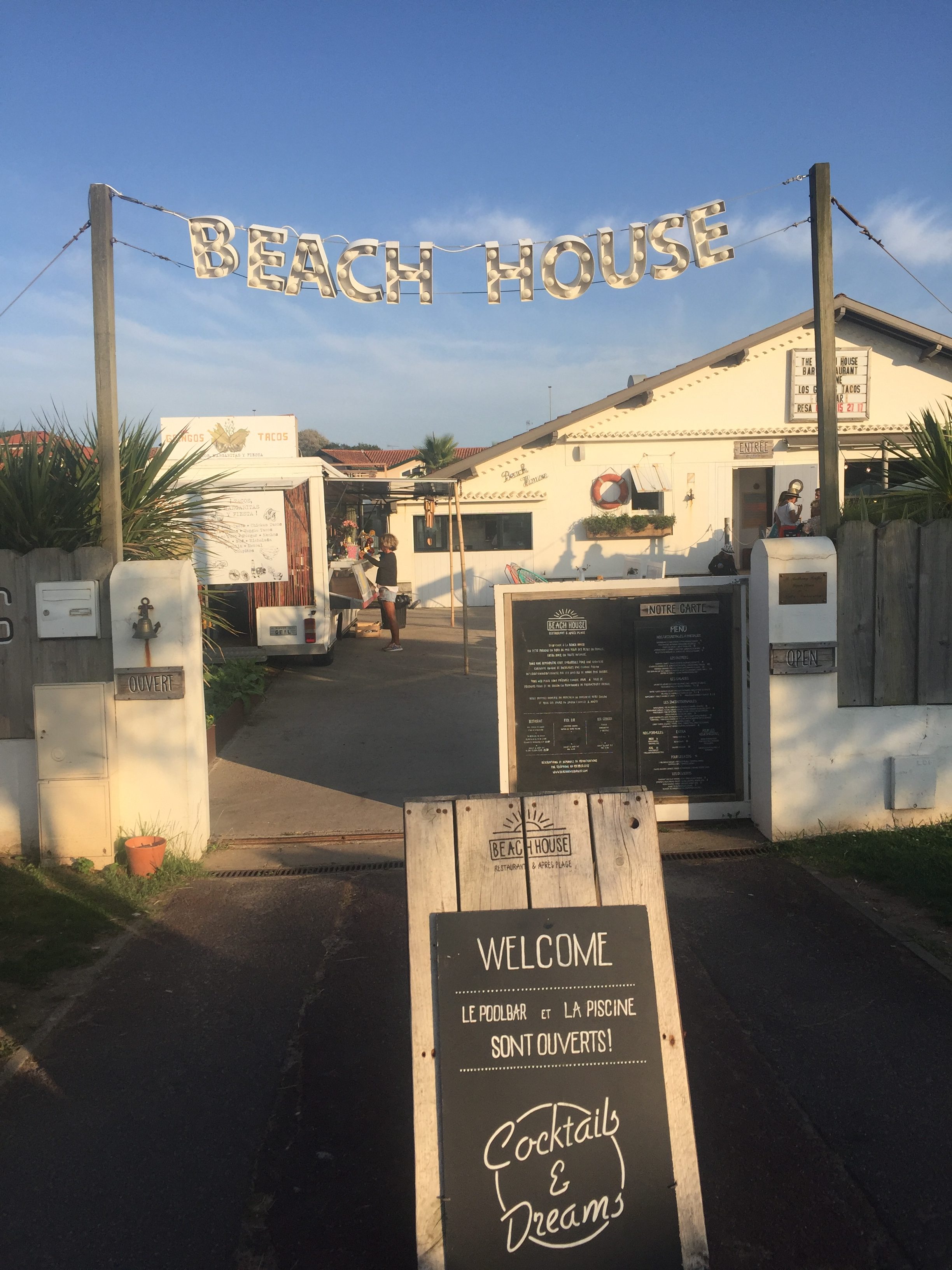 The Beach House
This beach chic restaurant includes a pool, taco truck and superb cocktails. A little north of Biarritz in Anglet (we walked), every corner is Instagrammable and it's both a family-friendly and party-friendly spot to enjoy après la plage. Make reservations!
26 Avenue des Dauphins, 64600 Anglet

Le Surfing
Along the La Côte des Basques Beach, a perfect place for a surf break or lunch while waiting for the tide to go out. The cold shrimp are the best I've ever had in my life.
9 Boulevard du Prince de Galles, 64200 Biarritz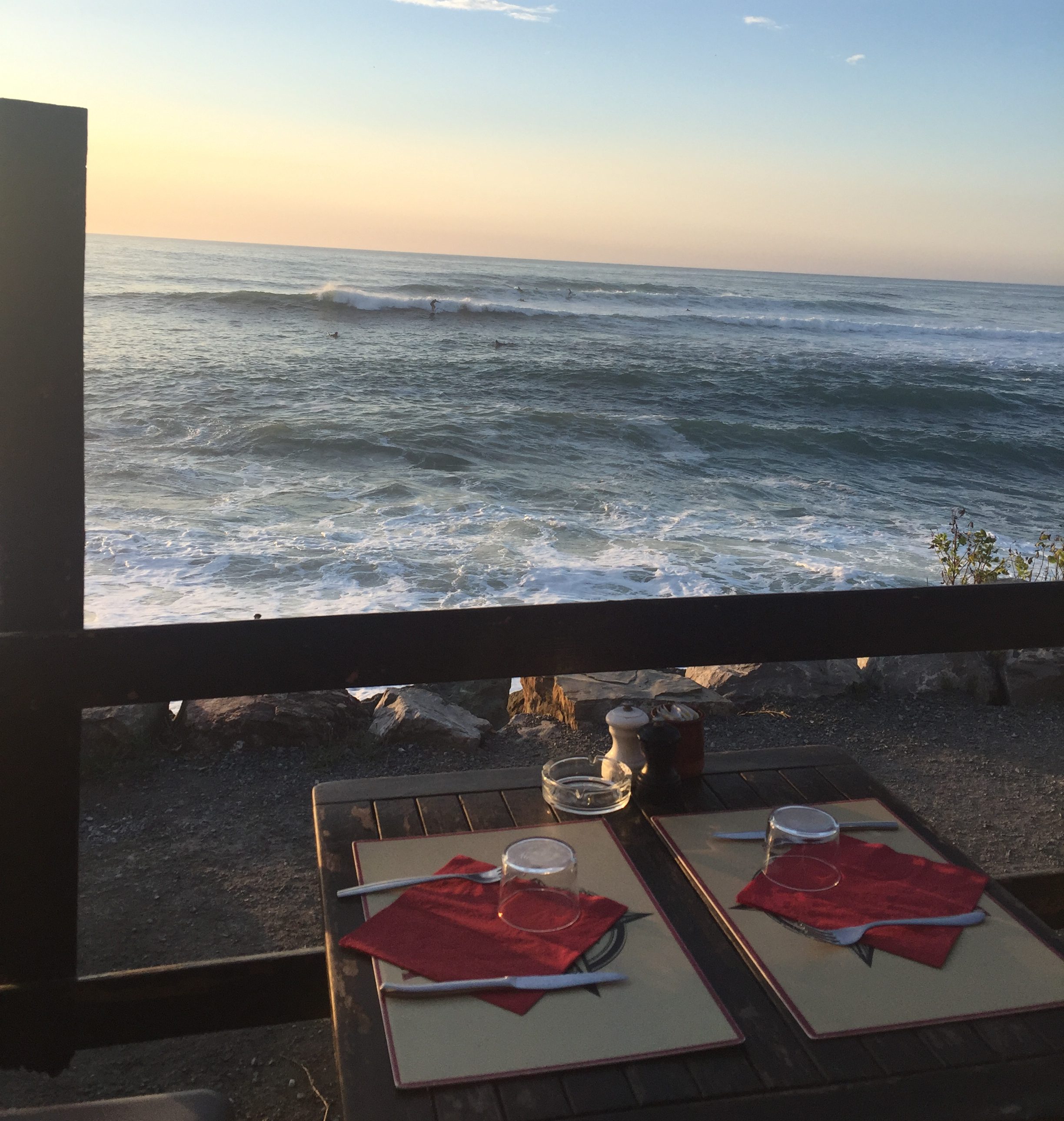 Bahia Beach
Perhaps the most beautiful view you can have while dining in the region, Bahia Beach is a relaxed seafood spot with a killer location just off the sand. Go at sunset and watch the surfers while enjoying fresh chipirons à la plancha. Make a reservation.
Chemin Barognenia, 64210 Bidart
Bar Jean
The French do tapas too! Bar Jean is a Biarritz favorite for its fun ambiance. I recommend for after dinner, to continue the party with a sangria and fried sardines.
5 Rue des Halles, 64200 Biarritz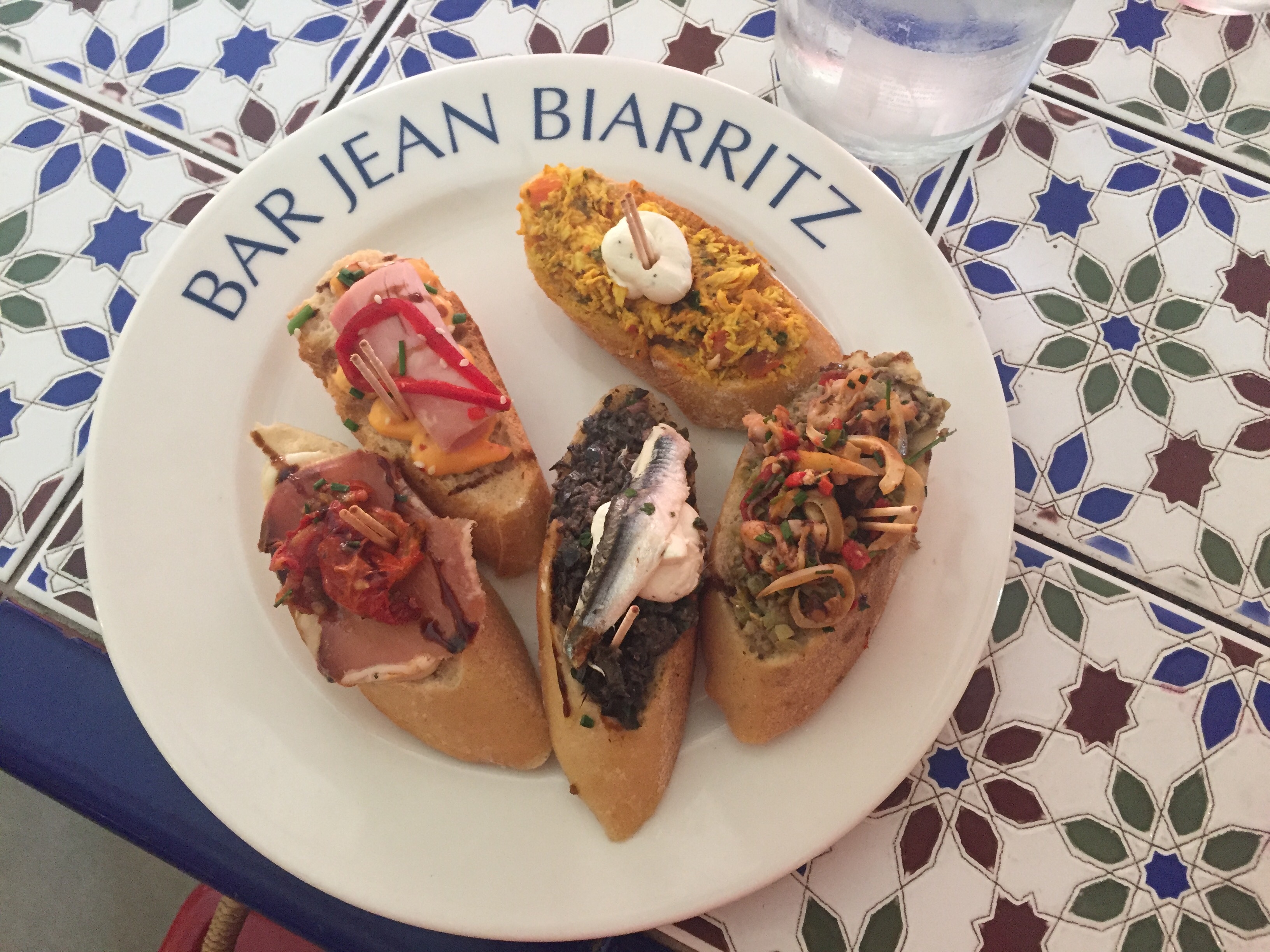 Pil Pil Enea
For homestyle, classic Basque dishes away from the tourist track in Saint-Jean-de-Luz. Order the seafood soup and fish with poivrons sauce, or call the day before to reserve a seafood stew for two.
3 Rue Salagoity, 64500 Saint-Jean-de-Luz
Maison Dezamy
Ice cream heaven — on my last visit to Biarritz we went three times in six days. Located right next to the Biarritz market.
11 Rue des Halles, 64200 Biarritz
Activities / Sights
Surfing
If you have a board (and the skills) you can surf at most any beach. Some have lifeguards, others don't. And some have designated areas for surfing or swimming, so be sure to mind the signs. For lessons, there are many options in Biarritz at La Côte des Basques Beach, but for more room in what is considered the best surf stretch in Europe, head up north to Hossegor.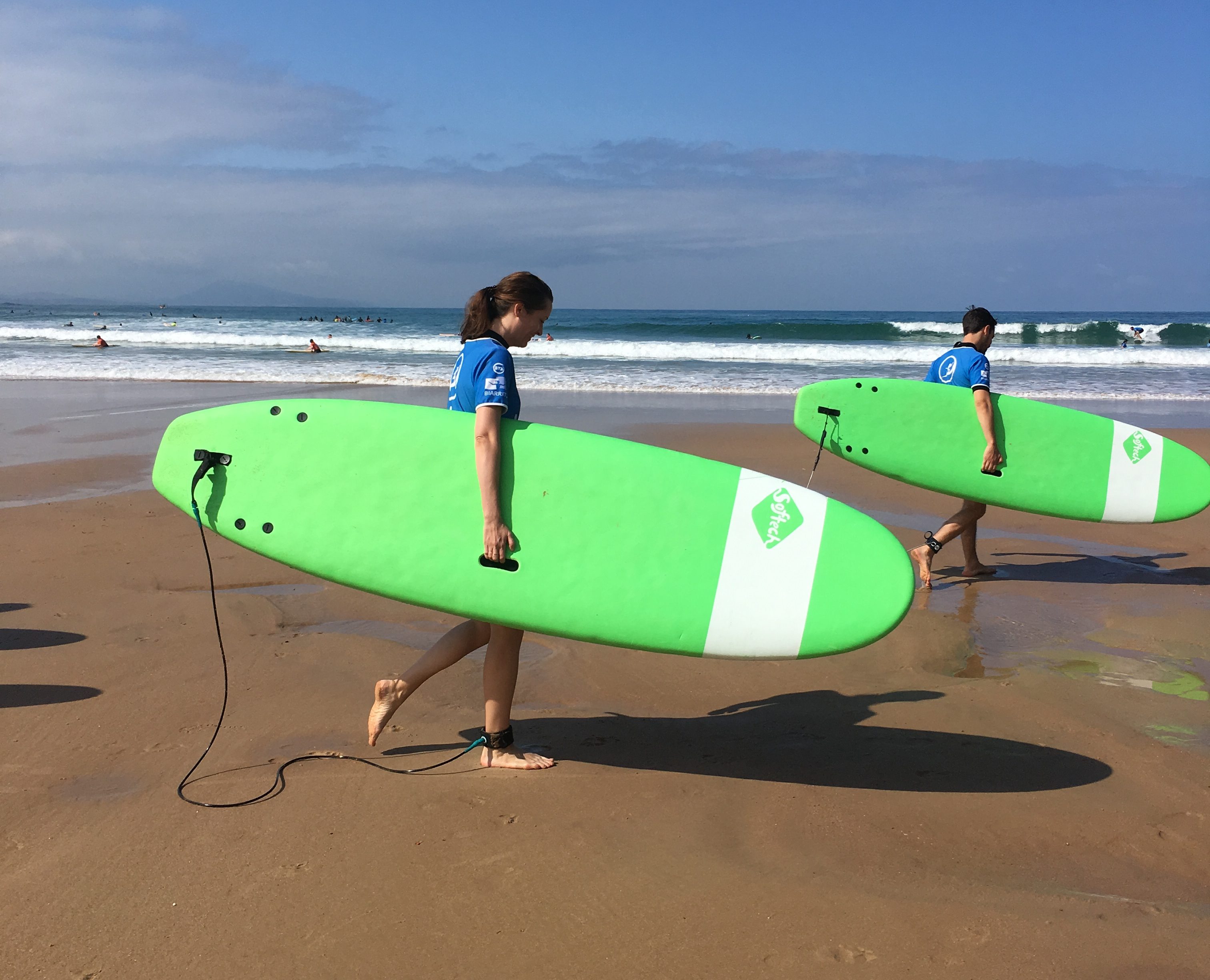 Biarritz Seaside Walk
Take the lovely coastal walking path from the lighthouse heading up to la Grande Plage, stopping along the way to see the Rocher de la Vierge, the sweeping views of the waves and the glamorous Hôtel du Palais.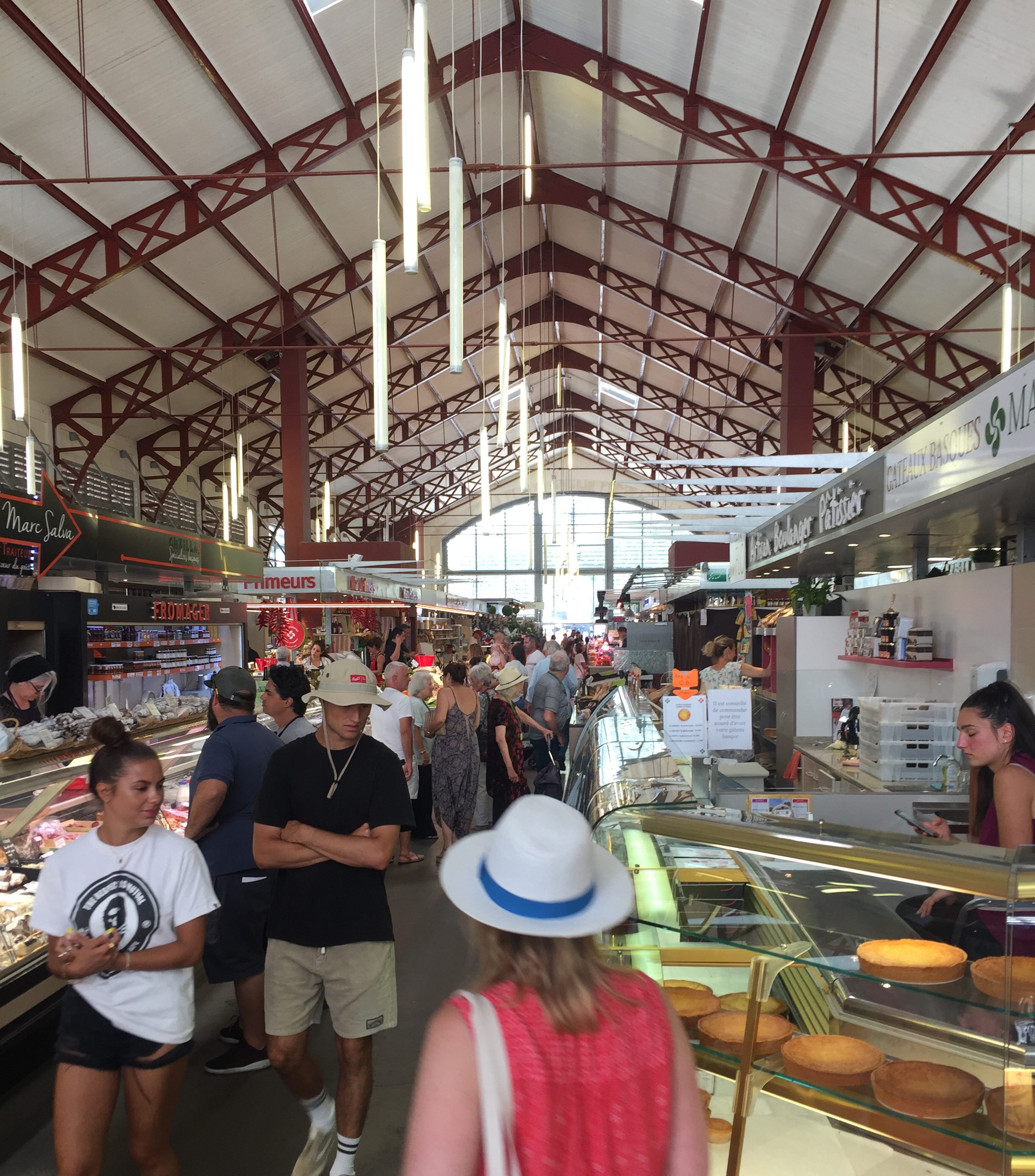 Biarritz Market
A visit to Les Halles de Biarritz is a great way to peep the local products all in one place. Pick up fresh local seafood, produce, cakes, a new dress, home-goods and more. I loved going in the late morning to put together a picnic basket to take to the beach.
Have you visited the Côte Basque? What were your favorite places and activities? Leave a comment and share!
---
---