Your Perfect Champagne Region Itinerary — Two Days of Bubbly without a Car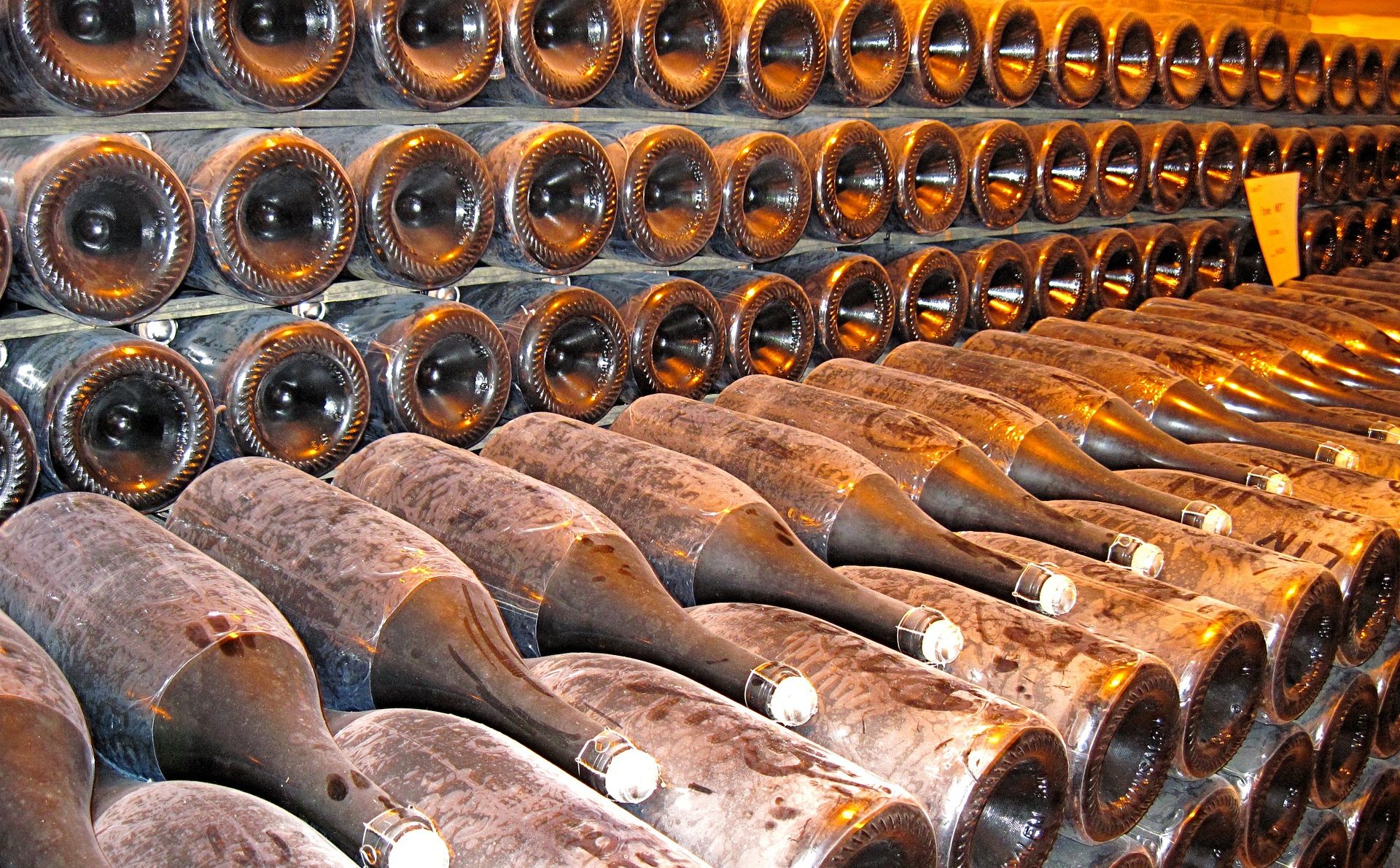 Just an hour from Paris lies a magical land where sparkling wine flows like rivers and the most pampered grapes in world fulfill their ultimate destiny. The Champagne region is one of France's most famous and posh areas, and in two days you can enjoy a true feast of the senses.
For my sister's annual trip to visit me in France, we wanted to go someplace new to both of us. She is a champagne fiend. Loves the flavors, sense of celebration and the ceremony around each bottle. So the Champagne region was a no-brainer.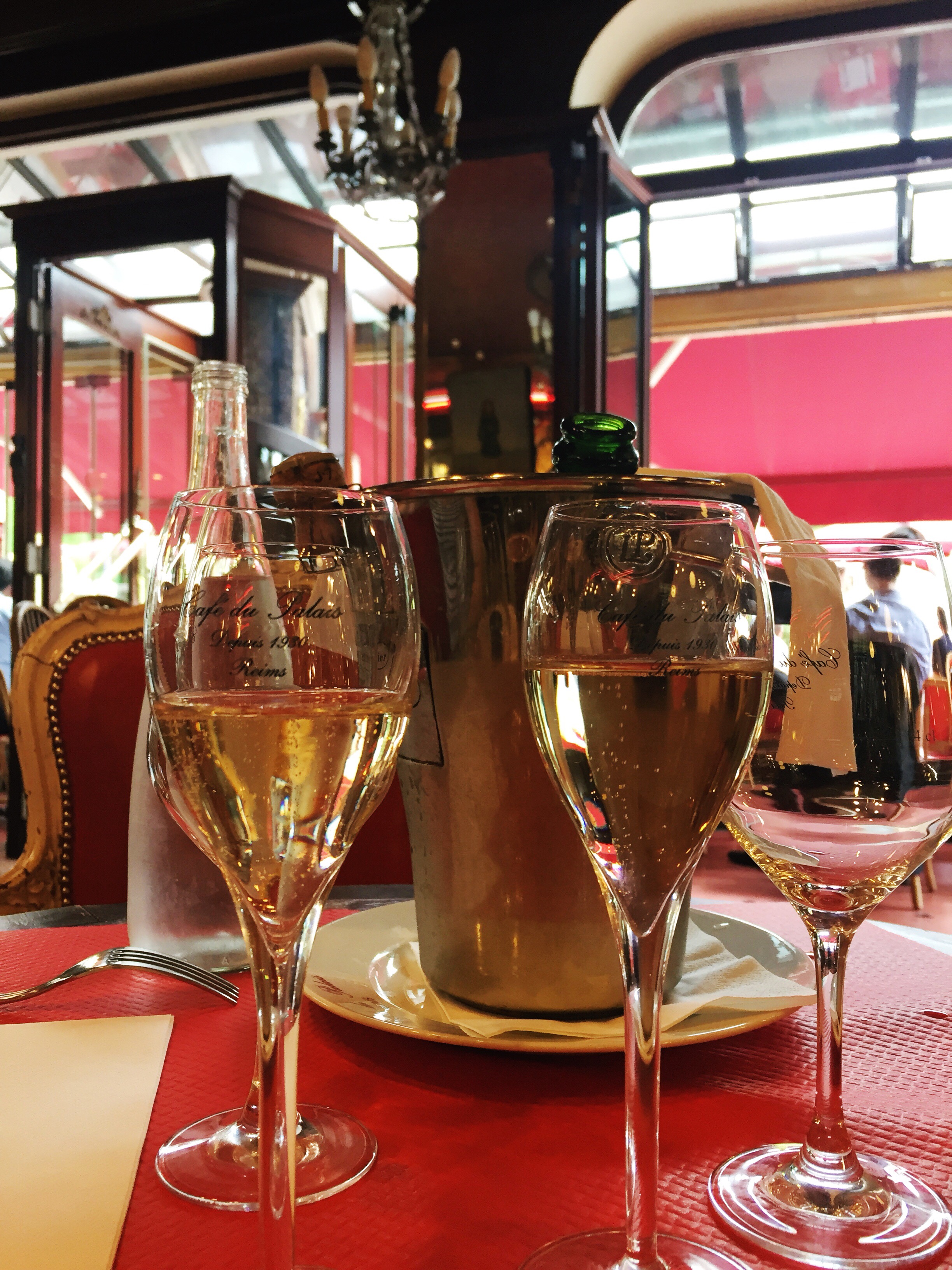 Less simple was figuring out how to properly visit without a car. I don't have a French drivers license yet, my sister hits everything that stands still, and neither of us can drive stick. So train it was! (If you do have a car, also check out my other post on visiting the Champagne region par voiture.)
The immediate upside of not having a car is the ability to taste as much champagne as you like without having to worry about who will drive. But even without a car we were able to get a real feel for the region and buy all the champagne we wanted.
Voilà! Your perfect, car-free itinerary — but even with a car you won't want to miss these spots:
DAY 1: Épernay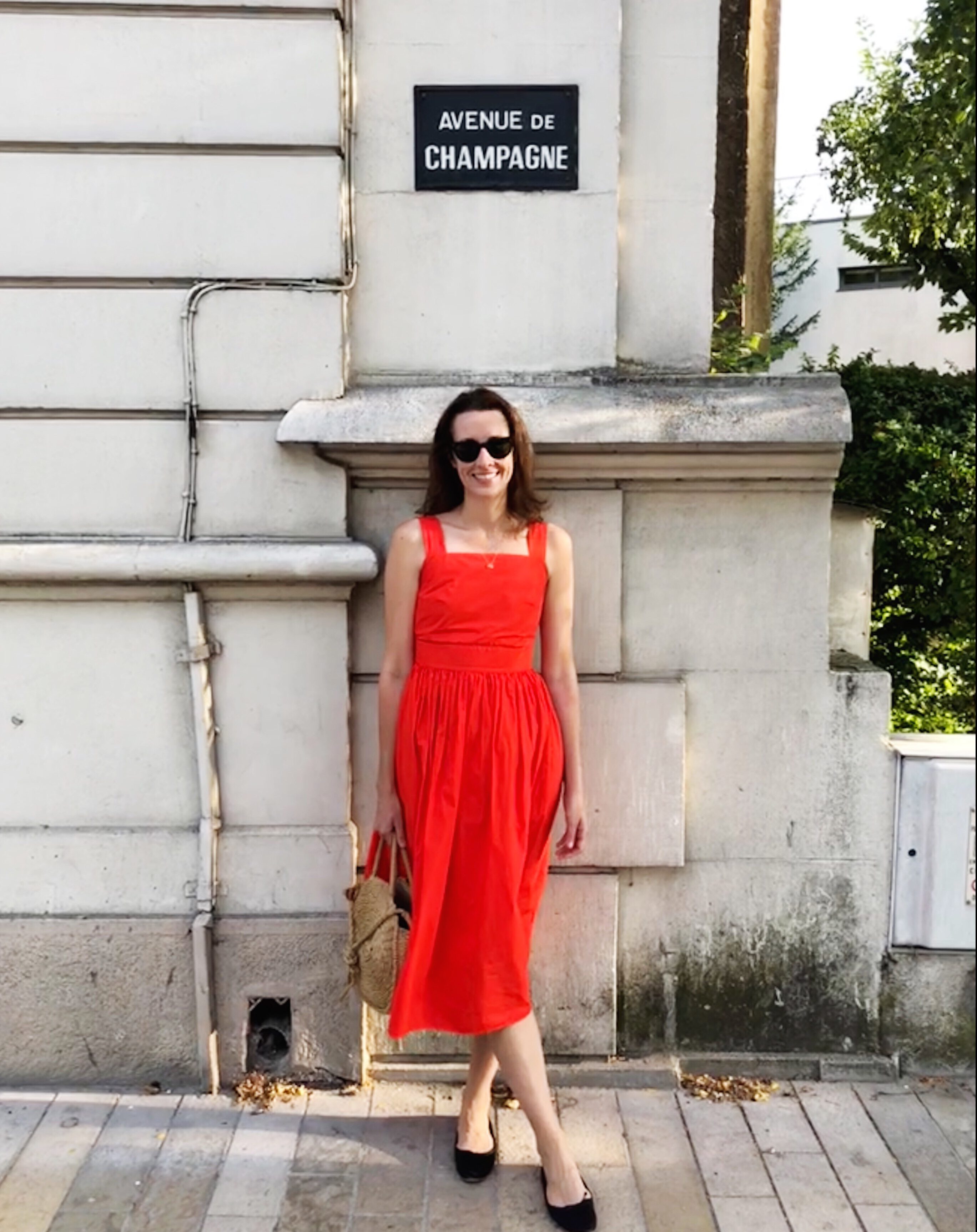 Épernay is considered the "capital" of the Champagne region. Not because of its size — it is a small town — but because of the density of the champagne industry and how many residents work in it. Épernay is home to the Avenue de Champagne (the most expensive avenue in the world) and world-famous producers such as Moet and Perrier-Jouët.
Take a morning train from Paris to Épernay. Around a dozen SNCF trains depart daily from Gare de l'Est to Épernay, including direct options. One-way tickets are around 25€. Enjoy those French countryside views of the vines you will soon be drinking from.

First stop, C. Comme. Kick off your trip with a flight of champagnes and a lesson in flavor and varieties. This tasting room and wine cellar carries only small producers, so you're guaranteed to try something new.
The six glass tasting is thoughtfully designed to expose you to the three main champagne grapes (chardonnay, pinot noir and pinot meunier), different crus, and the two ways of making rosé champagne. The owner also told me he makes a point to choose champagnes from producers who are good people. The staff is friendly, speaks English and will happily answer all your questions no matter how basic.
The decor may not be chic, but this place was a highlight of our trip. My sister fell in love with one champagne we tried, and we left with a fizzy buzz and five bottles.

|

8 Rue Gambetta, 51200 Épernay, opens at 10am most days.

Next, walk just a few minutes to lunch at La Grillade Gourmande. Excellent service meets deliciously grilled meats. Sit in the garden and order the whole sea bass, a half bottle of bubbly, and finish up with the strawberries and rosé champagne sorbet.

|

16 Rue de Reims, 51200 Épernay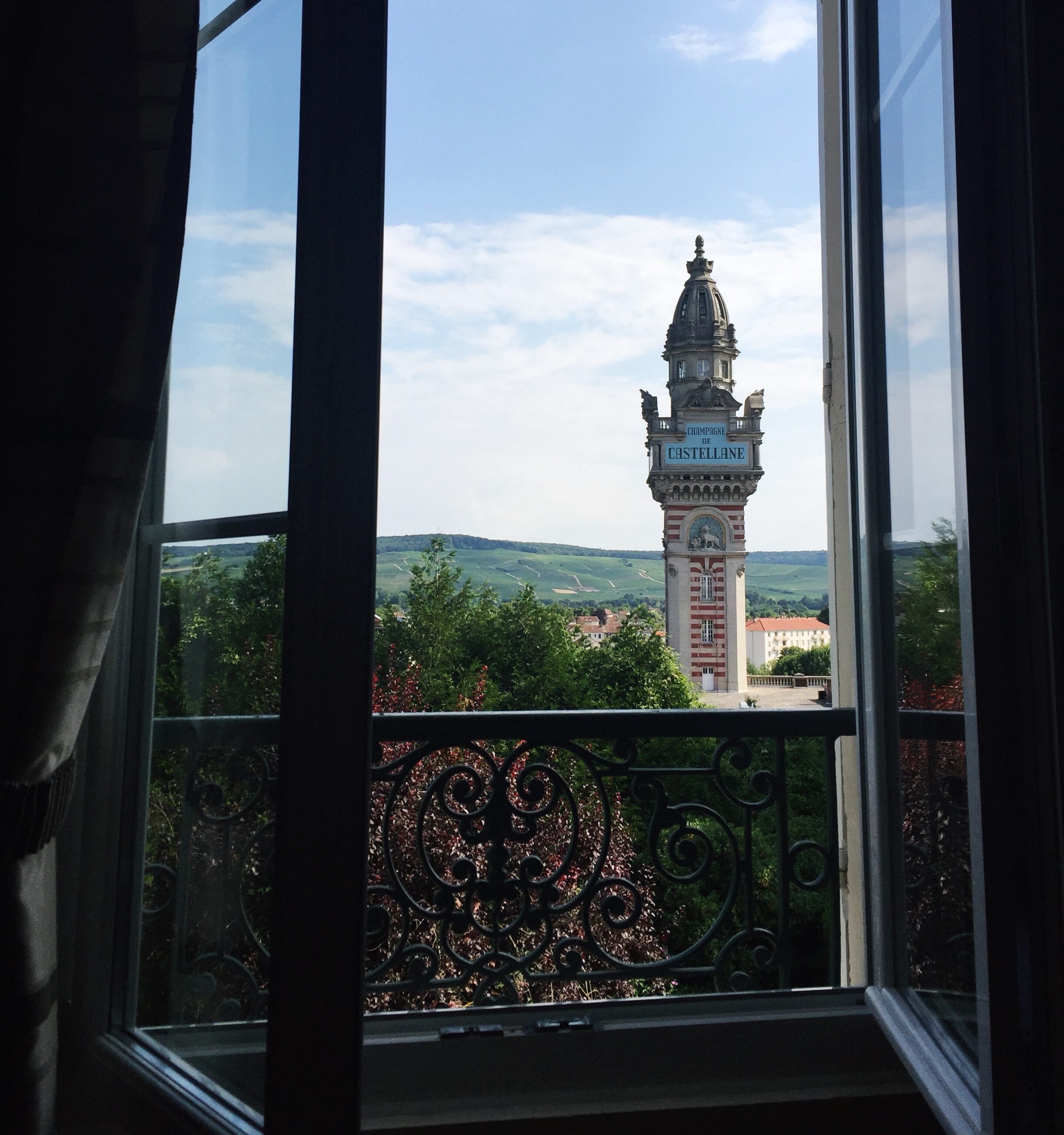 Drop your bottles back at your hotel: Parva Domus and Magna Quies bed and breakfasts are my recommendation. Located right on the Avenue de Champagne, these two family-owned private homes have been converted into charming guesthouses. Rooms start at 140€ for two people and include breakfast.

|

27 and 49 Avenue de Champagne, 51200 Épernay

It's champagne producer tour time! An important part of visiting the region is learning about the traditional process of making champagne, viewing the caves and basking in the fanciness of the "Grandes Marques" — the big champagne brands. Oh and tasting the producer's champagne of course.
If you're not sure which producer to choose, the website Rue des Vignerons is a bit like Tripadvisor for French wineries. It lets you search by location and language, see reviews and then book your visit on the spot (you pay at the winery, not on the website). We chose Moët & Chandon

, but there are many to pick from and

Mercier

is another popular one in

Épernay

. Book ahead, because the tours do sell out. | RueDesVignerons.com | Moët et Chandon, 20 Avenue de Champagne, 51200 Épernay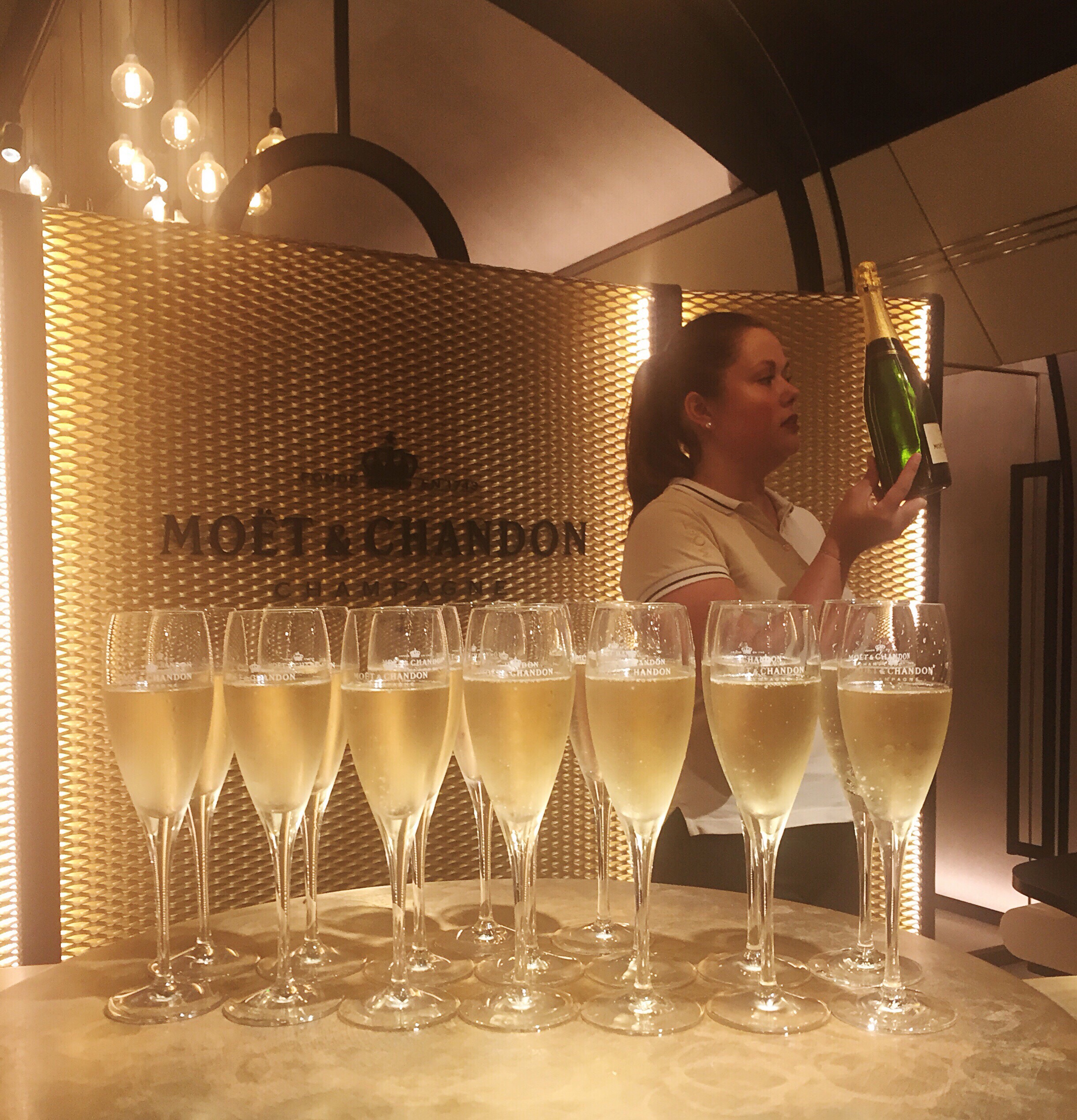 Champagne nap.

Dinner and another bottle of champagne. Three great choices: Chez Max

,

La Table Kobus

, and

Les Berceaux (one star restaurant). If you visit in the summer, make sure the restaurant you choose is open because many places close for vacations.

If we had another day in Épernay, I would have loved to rent bikes and visited the nearby village of Aÿ, which is a 15 minute ride away (just 5 minutes by train) and has some great small producers.
DAY 2: Reims
Reims (for some reason pronounced Rah-ince) is a medium-sized city, and chock full'o'champagne and history. For more than one thousand years French kings were crowned at its impressive Cathedral. The city was severely bombed by the Germans during WWI, and people used the underground champagne cellars as shelters — living, schooling and even giving birth in the caves.
After a delicious breakfast at the hotel in Épernay, hop on the train to Reims. Enjoy those views of the vines. Tickets around 7€ and ride is 25 minutes.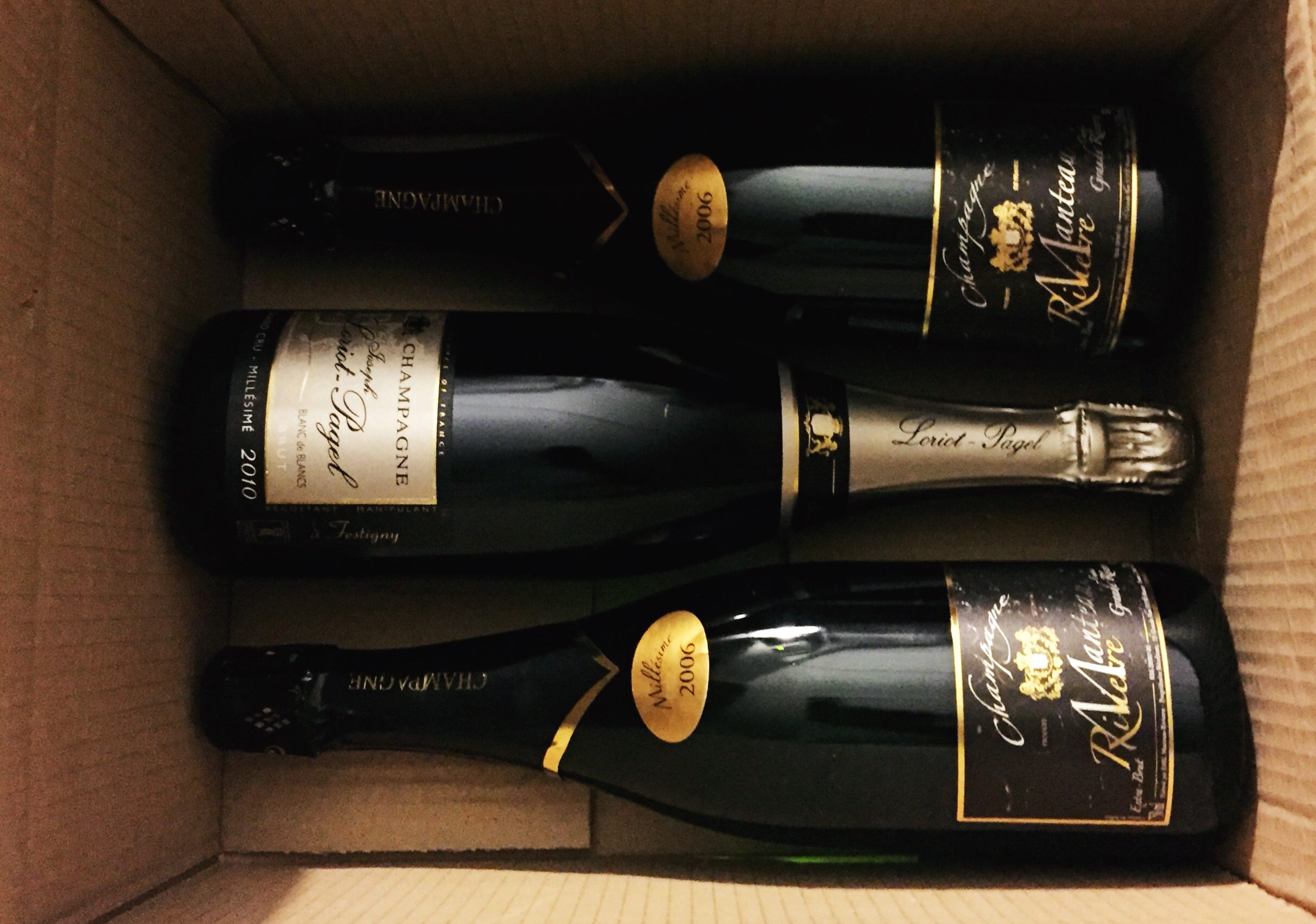 You bought all that champagne in

Épernay

, now you need somewhere to store your bags while touring Reims. Enter NannyBag. For 6€ per bag you can stash your stuff in a hotel baggage room right outside the main train station. You have to make a reservation online in advance.

Pick up some champagne chocolates at La Petite Friande. Shaped like little corks and covered in gold foil, these chocolates pack a bubbly punch. A perfect gift that's much easier to transport than an actual bottle.

|

15 Cours Jean-Baptiste Langlet, 51100 Reims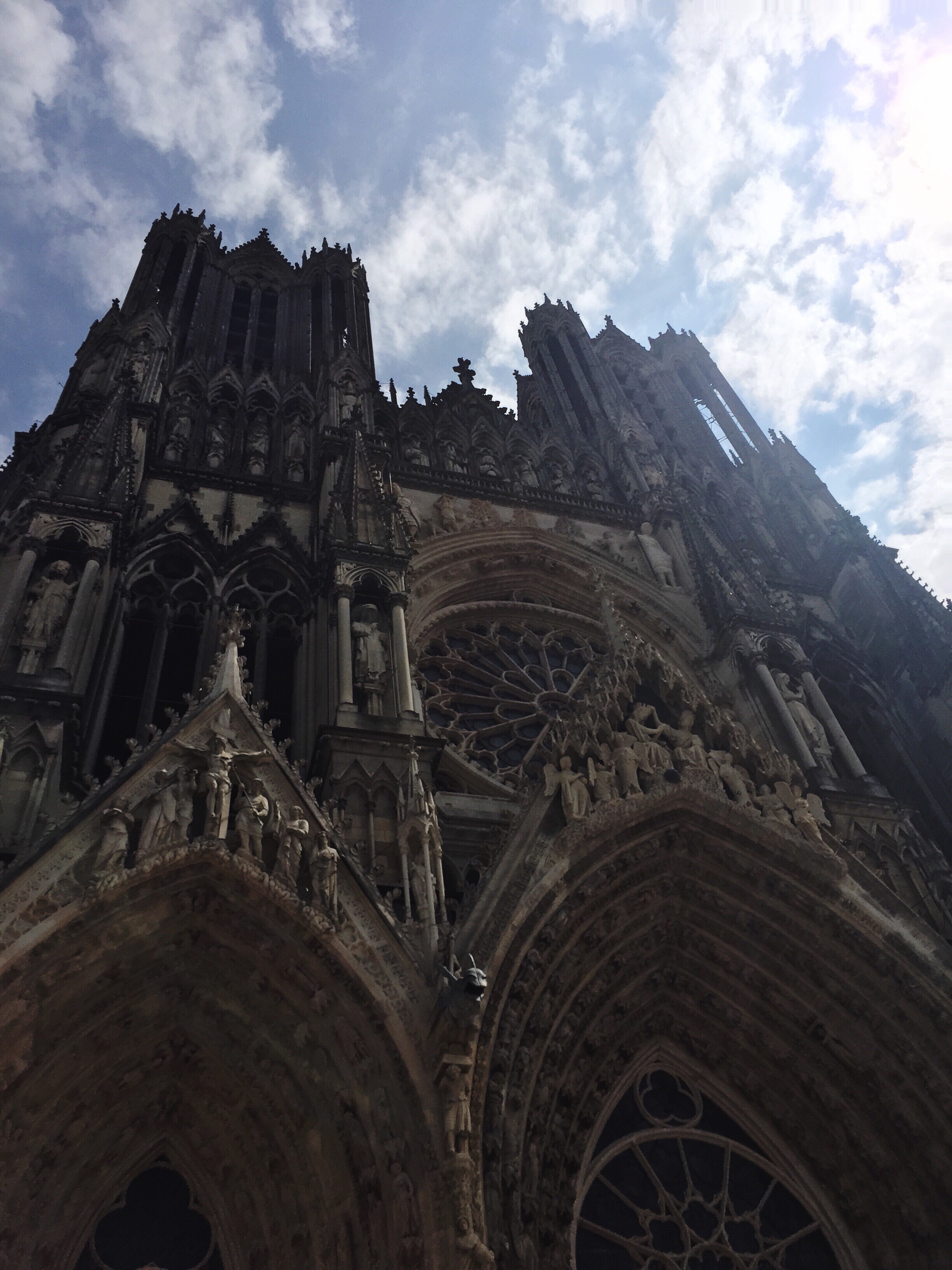 Visit the majestic Cathedral, one of the best in France.

|

Place du Cardinal Luçon, 51100 Reims


Lunch at Cafe du Palais. This art deco, almost kitchy French bistro combines local products and excellent service. Order the Assiette La Champenoise (the Reims ham is a treasure) and a half (or whole) bottle of the house champagne.

|

14 Place Myron Herrick, 51100 Reims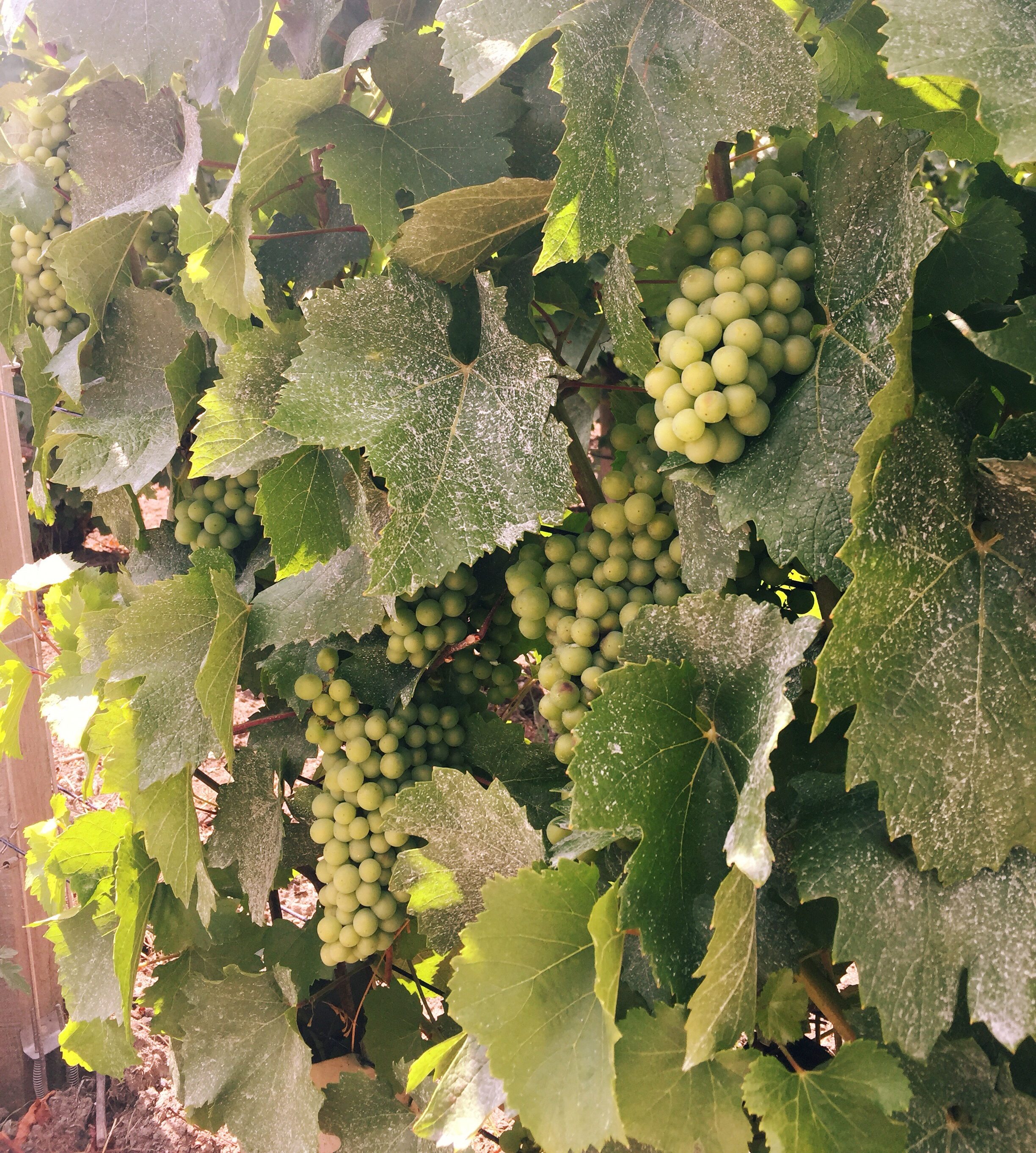 Visit a champagne producer. Time for a little more champagne education. We chose Lanson, one of the oldest producers, which gave a great nose-to-tail view of the process (including vines). Very interesting to see the caves where people took shelter during WWI. Note that Lanson is about a 25 minute walk from the Cathedral. Tattinger is another producer with very impressive caves, and of course Veuve Clicquot is a very popular choice.

| Champagne Lanson,

66 Rue de Courlancy, 51100 Reims


Depending on when you are leaving, have dinner at Brasserie Le Jardin, the Michelin star garden restaurant of the seriously fancy Les Crayeres domaine. The "Menu Le Jardin" is 31€ — reservation suggested.

|

7 Avenue du Général Giraud, 51100 Reims


Or have a final glass of champagne before catching the train at Le Wine Bar by Le Vintage.

|

16 Place du Forum, 51100 Reims


Evening train back to Paris. TGV direct to Paris in 45 minutes for around 15€. Note: last trains are usually around 8pm or 9pm.
Want to read more about visiting the Champagne region? Check out my other post: La Vie de Château: A French Weekend in the Champagne Region
---
---