10 Books to Read Before Moving to France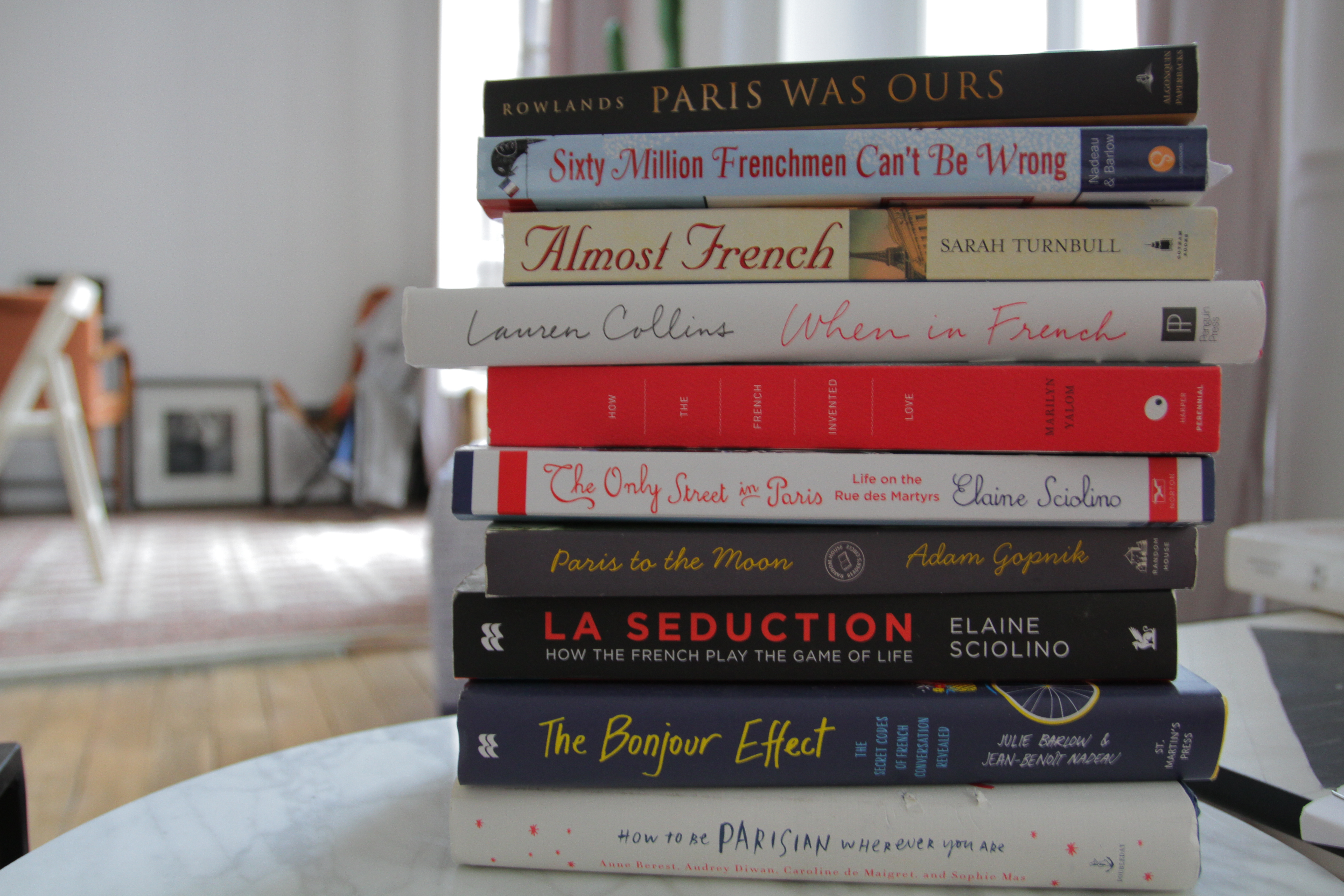 If I spent as much time reading about other people's adventures in France as I did actually learning French, I'd be fluent many times over. Unfortunately for me, I find the stories of the Americans, Canadians, Brits and Australians who came before me to be much more interesting than doing the hard work of picking up a language. My loss is your gain. Here are my book recommendations if you're looking to learn more about moving to France, the French language and French culture. These reads will give you a good idea of what to expect of life in France.

The Memoirs
When I first considered moving to Paris, I went in search of other people's experiences of doing the same. I was hoping to take advantage of the authors' lessons learned and see if the pros of French life were worth making the jump across the Atlantic.
Almost French: Love and a New Life in Paris
This was the first book I ever picked up about the French expat experience. It follows the Australian author Sarah Turnbull as she falls in love with a French lawyer, moves to Paris with him and discovers there are a lot of differences between herself and the French people. She doesn't gloss over the parts of French living that are difficult for outsiders– learning the language, being accepted into a French family, making friends– but Turnbull uses humor to lighten the love/hate relationship she has with Paris. Through her stories she also introduces you to many aspects of French culture and areas of Paris, so even if you're just visiting France, it's a fun insight into the minds of locals.
When in French: Love in Second Language

New Yorker writer Lauren Collins never actually lives in France during the time this book takes place, but she chronicles her adventures learning French in Switzerland and interacting with her new French in-laws with a charming style. I personally would have liked even more of the personal stories and a little less on the history of the language, but very much enjoyed her tales of miscommunication, struggle and triumph over the language. Her analogy that really stuck with me is that learning to read the news in French was like discovering a room in her house she never knew she had. I feel like I found the door to my own room but haven't quite found the light switch yet. Check out her article "Foreign Spouse, Happy Life" for a glimpse into her writing style.
Another tome from a New Yorker writer, Adam Gopnik, who brings his wife and young son along for the adventure when offered the chance to move to Paris for work. He brings a writerly romance to his relationship with the city and is openly sentimental about its beauty, but also paints a clear picture of the French mindset and how it compares to the American way. Gopnik also speaks fluent French, having grown up in Montreal, which helps him integrate into society better than many of the other authors I've read. He talks a lot about family life in France, when he isn't involved in a revolt against a cherished restaurant being taken over by a conglomerate as he is in one of the book's most memorable portions. Because Gopnik was on assignment for work, many of these essays originally appeared in the New Yorker, but there are some unpublished additions as well.
This collection of short memoirs from writers who spent time in Paris reads as a love letter to the City of Light, even if the love doesn't always come easy. There is a large range of perspectives– 32 personal stories from authors who came from all over the world, for many different reasons and were all affected by the city differently. Some of the writers are famous (David Sedaris makes an appearance) but most you've probably never heard of. If you're thinking about moving to Paris, this book will give you a large range of perspectives on what it's like to live here. Sometimes Paris is glamorous, sometimes it sucks, but these stories show you definitely won't be the same as when you arrived.

The Language + Culture Books
La Seduction: How the French Play the Game of Life
This is my favorite of the culture-centric books I've read. Penned by a former Paris bureau chief for the New York Times, Elaine Sciolino, this book covers a wide swath of French culture– politics, business, style and even dinner parties– through the lens of seduction. Using her own experiences as a journalist, including a detailed account of a too-close hand kiss from the president of France, she explores and illustrates how charm is basically the national sport of France. It's funny and entertaining, but you also feel like you learn a lot — what more could you want?
The Only Street in Paris: Life on the Rue des Martyrs
Another book on Paris from Elaine Sciolino, this time zooming in on one street, the Rue des Martyrs in the Montmarte district, to also explore greater themes of France. Sciolino lives just off this street and you can tell she has a true appreciation for the history, architecture and especially the people that make it the microcosm of France that it is. Sometimes a little too focused on the history of particular addresses for my tastes, but an interesting, in-depth look at how one rue can hold so many stories of today and yesterday.
Sixty Million Frenchmen Can't be Wrong: Why We Love France but Not the French

Why is it we love French products, Paris and joie de vivre but find the French people frustrating and enigmatic? What makes French people the way they are? This books sets out to answer those questions. The authors are Canadian journalists who were sent to Paris for a research project, so the book is heavy on facts and figures. If you are looking for a breezy read, this isn't one, but is a good choice if you want to learn a lot about how history shaped government, business and economics in France and therefore the private lives of citizens.
The Bonjour Effect: The Secret Codes of French Conversation Revealed
From the same authors as Sixty Million Frenchmen, but this time focusing on language and communication. I found this book lighter than the first. If you're a language nerd, or studying French and want some insight into how to properly wield your newfound power in Paris, you'll enjoy the couple's decoding of the French language's many intricacies.
The Advice Books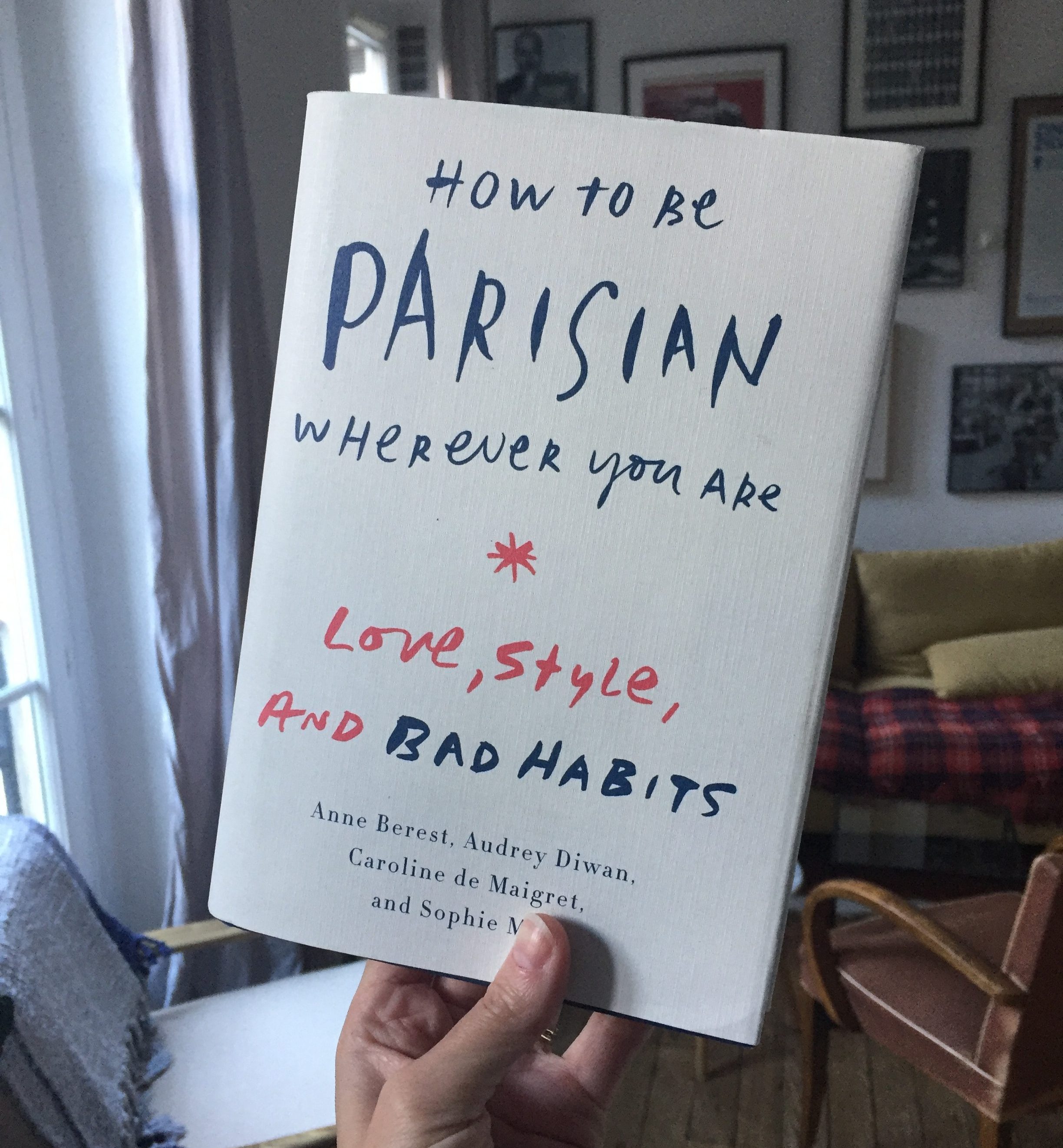 Bringing Up Bébé: One American Mother Discovers the Wisdom of French Parenting
Pamela Druckerman's in-depth comparison of French and American parenting styles dispels the "magic" of well-behaved French children who eat adult food. The book was a hit in the United States and came out right around the time I started dating my now husband. Though I wasn't in the market for parenting advice, I found the book to also be a great insight into how my husband was raised in France and a glimpse into Parisian motherhood. It was this book that first introduced me to the crèche system of free (or cheap), high quality nurseries that allow French women to re-enter the workforce at some of the highest levels in the world. There are some eye-opening sections about post-pregnancy healthcare offered free in France to help women get every part of their bodies back in shape.
How to be Parisian Wherever You Are: Love, Style and Bad Habits
Less an advice book than a glimpse into the psyche of a stereotypical Parisienne, this book is a collaboration between four high-profile French women. The series of short vignettes about various aspects of the quintessential Paris female's personality is a quick read — a few hours is all you need. There is quite a bit of filler in the form of photos and lists, so don't expect a deep cultural study. Some of the Paris shop recommendations are already out of date as well. Some of the insight is spot on, while other sections make the Parisian woman seem trite and shallow.
Any books favorite books on France that I missed? Always looking for a distraction from homework. Leave a comment with your recommendation!
---
---