The Best French Desserts You Haven't Tried Yet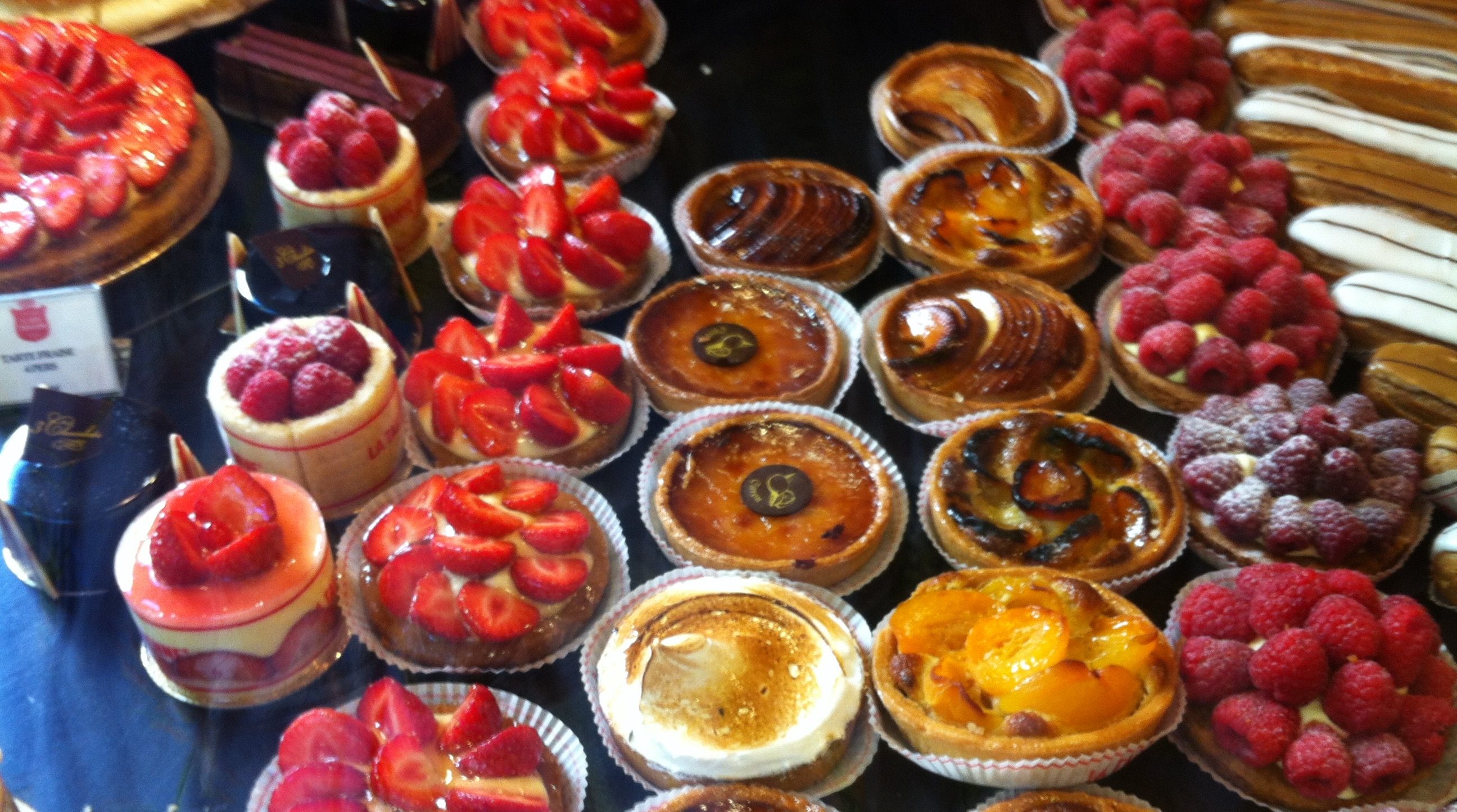 We all know (and love) macarons, eclairs and pain au chocolat, but there's a whole world of French pastries out there waiting for you to discover. An introduction to some lesser-known, but just as mind-blowing French desserts.
Tarte Tropézienne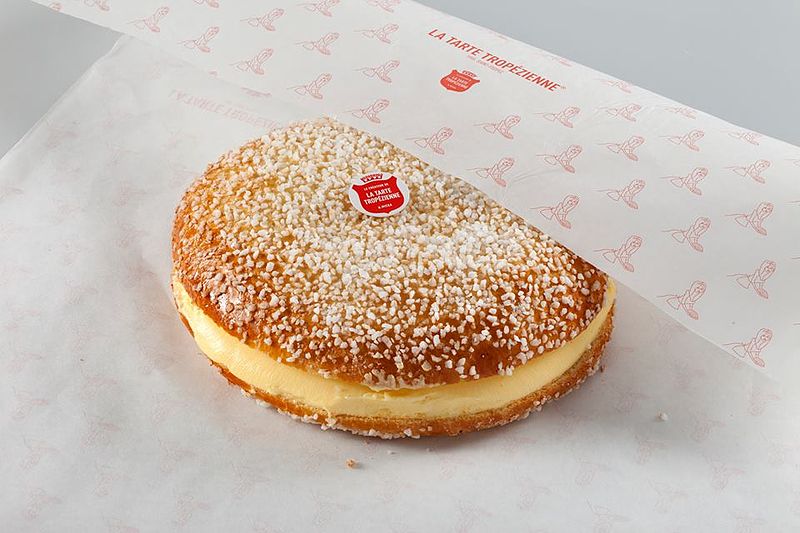 The famous tarte of Saint-Tropez was named by French legend Brigitte Bardot herself and evokes the rich, dreamy days of the French Riviera in the 1950s.
A Polish baker named Alexandre Micka opened a pâtisserie in Saint-Tropez and created the Tropézienne in 1955 by filling a traditional brioche with custard and whipped creme, then coating the whole thing in hard crystallized sugar. The young Bardot was in town filming a movie, loved the dessert, dubbed it the Tarte Tropézienne and another legend was born.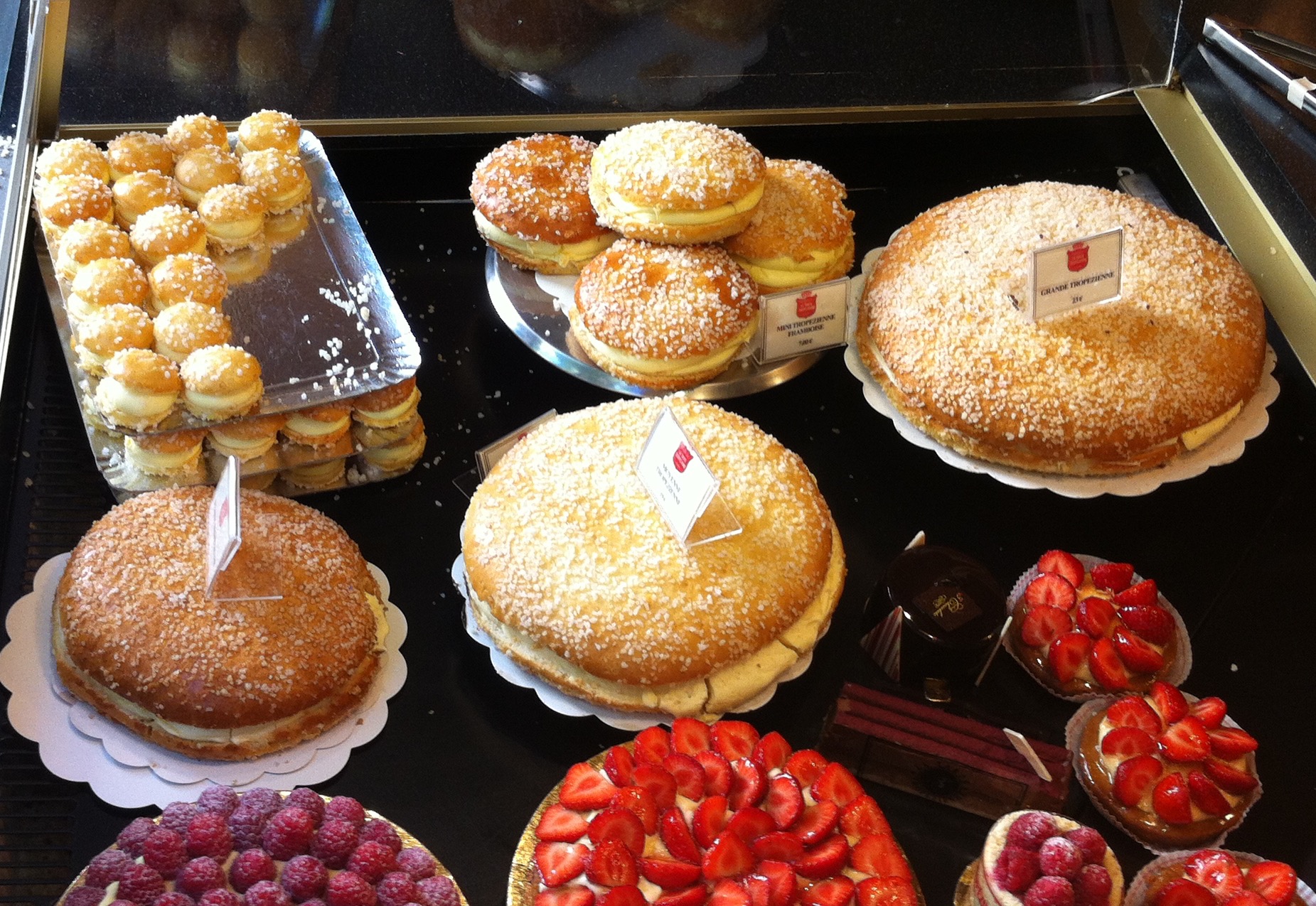 Where to buy: The original recipe is still a secret so if you want the real thing you must go to the bakery that started it all, now known as La Tarte Tropézienne. There are locations across France (including Paris), but if you are in Saint-Tropez stop by the one that started it all on Traverse des Lices.
Kouign Amann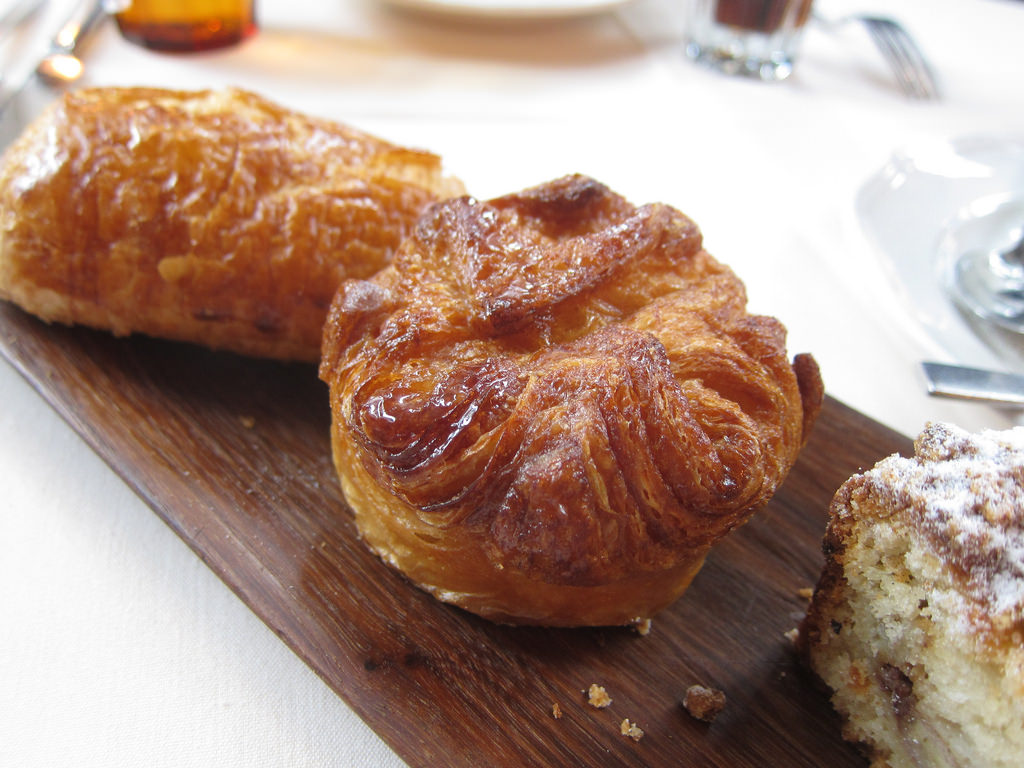 Imagine a giant croissant. Now roll that croissant up into a cake. Now drench it in butter. Voila, the Kouign Amann!
The name itself means 'butter cake," so there's no doubting the main flavor. The Kouign Amann originates from the 1800s in Brittany, France and the name comes from the Breton language words for cake (kouign) and butter (amann). Pronunciation sounds like "queen a-mon" for those wondering. The layers of flaky pastry and butter are a truly indulgent experience.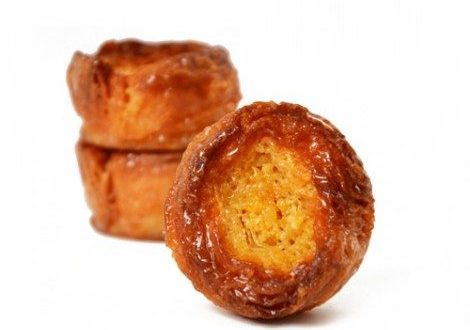 You can find this devilishly delicious treat in a little single size or as a full cake. I have a hard time finishing even a small one on my own due to the rich taste, so I suggest buying one to share. The original is of course butter flavored, but you can find an array of other flavors such as pistachio, chocolate and fruit versions as well.
Where to buy: Maison Georges Larnicol — this Breton sweets shop is a feast for the eyes. Locations across France including three in Paris. Their mini-Kouign Amann is called a "kouignette."
Paris-Brest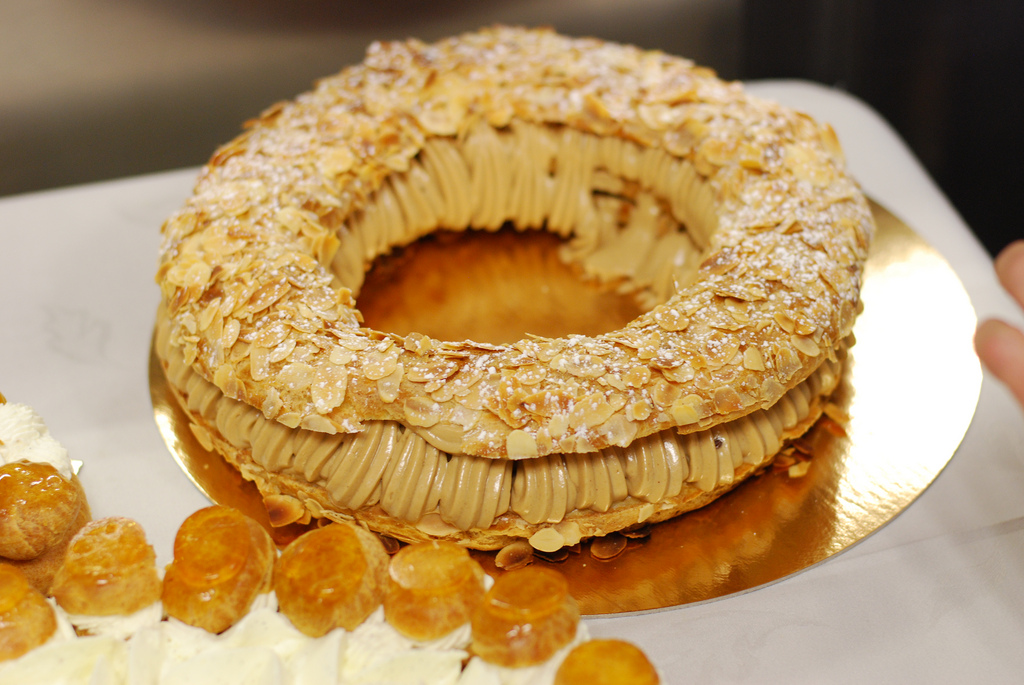 The story goes that this dessert was invented in 1910 by pastry maker Louis Durand to commemorate a bicycle race that went from Paris to the town of Brest in northwest France, and back again. The round shape imitates a bicycle wheel, and it became popular with race competitors because it is highly caloric (like all French desserts, welcome to my life).
Paris-Brest is made from choux pastry (pâte à choux, the same basis for an eclair or cream puff) and filled with praline-flavored cream. It is often topped with powdered sugar and almonds.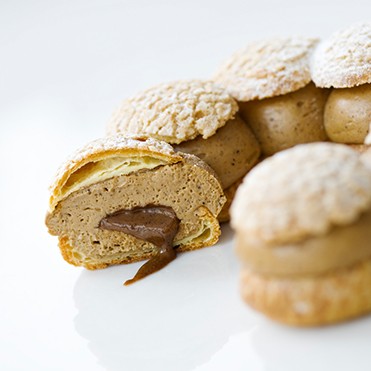 Despite not being as well-known outside of France as some other pastries, it is one of the most popular desserts in the country.
Where to buy: You can find the Paris-Brest at most bakeries in France, but for an exceptional experience head to La Pâtisserie des Rêves which has four locations in Paris, with outposts in Tokyo, Milan and Abu Dhabi as well.
Clafoutis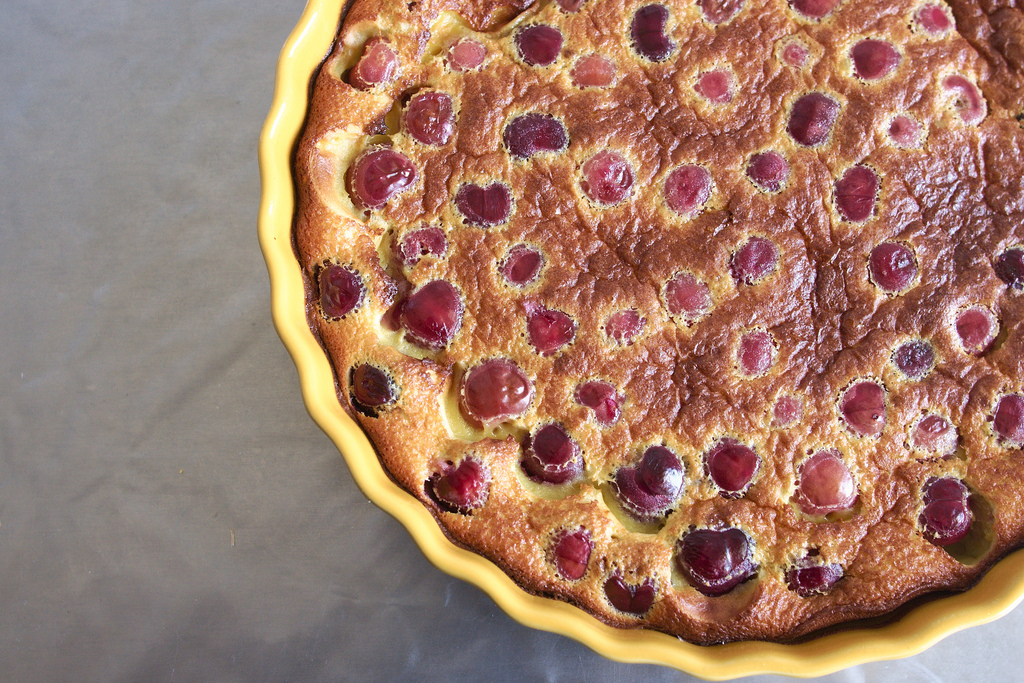 Many cultures have a custard/flan style dessert — clafoutis is the French version and damn it is delicious. It can be made with a number of fruits, but hands down the best is clafoutis aux cerises — the black cherry type common in the summer. Careful the French include the pits for flavor!
I first discovered this dessert because my mother-in-law makes it at home, and it quickly became one of my favorites. The chewy and creamy texture combined with the sharp sweetness of the cherries can't be beat.
Where to buy: In Paris, Gérard Mulot is often cited as the best in the city and has three locations.
Chouquette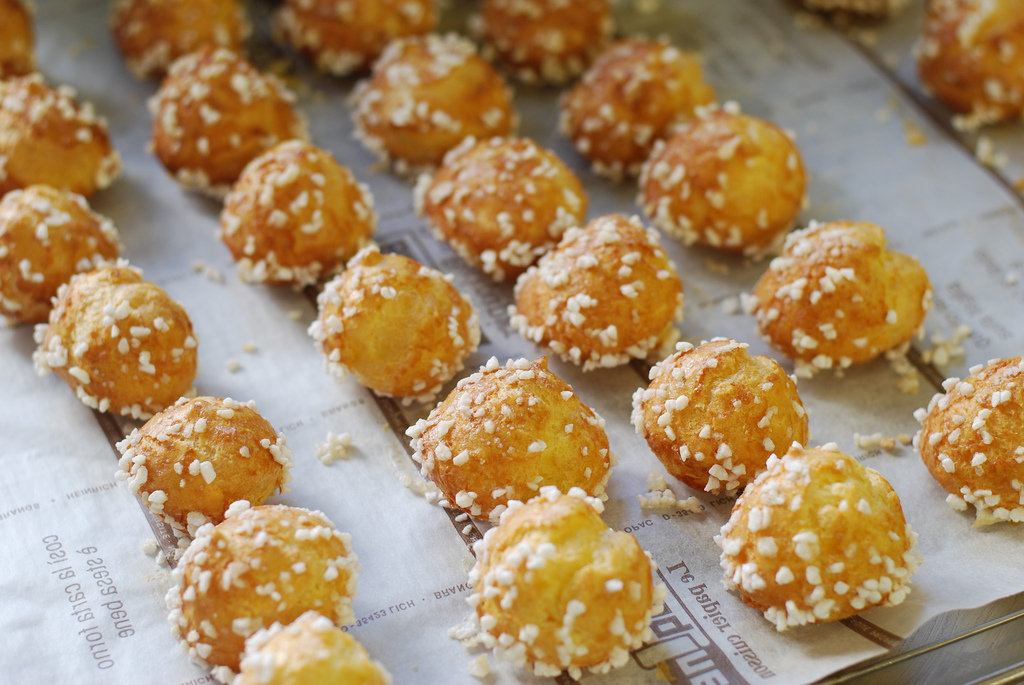 Besides being the cutest named treat in France, chouquettes are airy little pockets of sweetness. Good luck eating just one!
Enjoyed more as a snack than a dessert, the chouquette is not filled, just sprinkled with large chunks of sugar. They look like cream puffs, but once you fill them with cream they become choux à la crème, and it is much harder to eat a dozen of those in one sitting.
Where to buy: Chouquettes are simple can be found in most bakeries, often in bags of 10 or so near the register. The French newspaper Le Figaro says the best in Paris are at Pain Pain bakery and la Pâtisserie Cyril Lignac.
Pièce montée (or Croquembouche)
This French celebration cake is traditionally for weddings, baptisms and other special events. The first time I saw one was at the first French wedding I attended and I immediately fell in love. It didn't hurt that the cake had fireworks on it.
A tower of cream puffs filled with flavors such as vanilla, chocolate and coffee, it is often decorated with spun caramel, flowers or fruit. Inside France it is usually called pièce montée but you'll also see it referred to as a croquembouche, especially outside of France.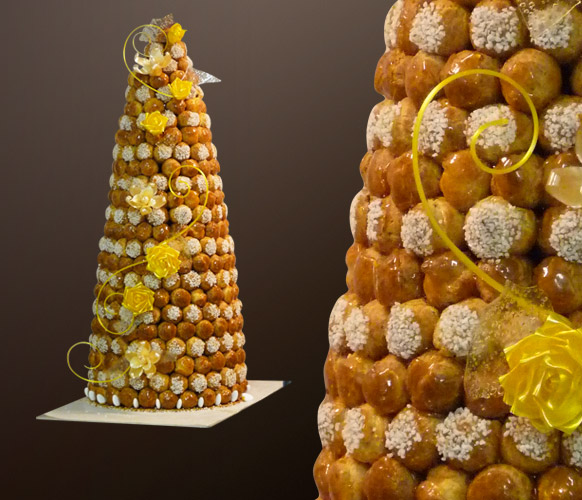 Where to buy: Your best bet is to get invited to a French celebration, as I doubt you're going to buy a 150€ specialty order cake to eat alone. Otherwise, you can get the taste by enjoying some choux à la crème, which is what the tower is made of.

What's your favorite dessert or pastry you discovered in France? Leave a comment and share!
---
---