Paris Summer on the Seine: Where to Take Advantage of Le Soleil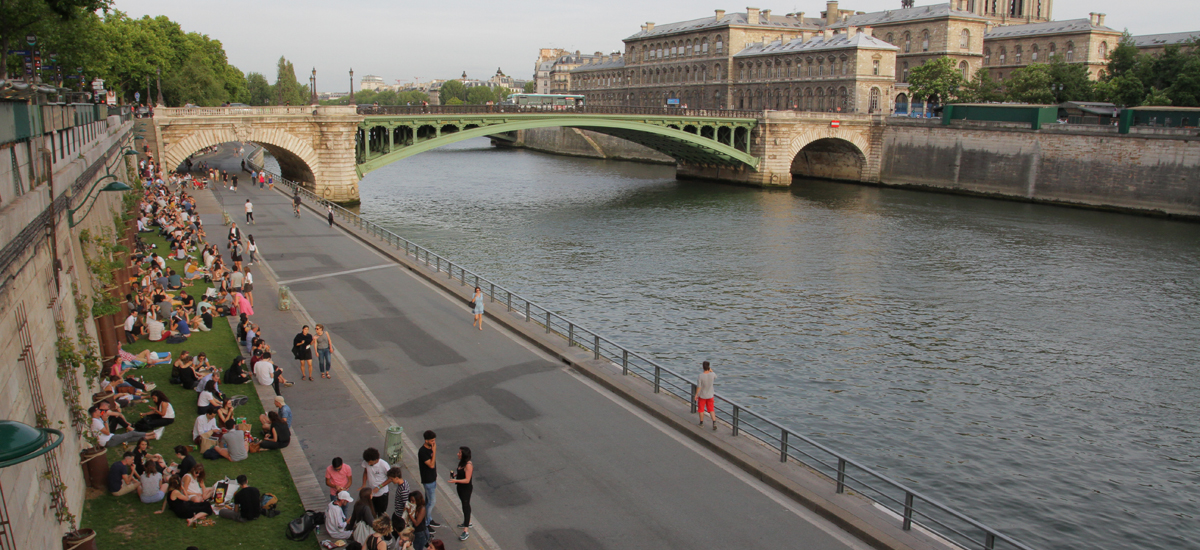 The only good thing about the chronic pollution in Paris is that the road along the Seine river has been shut down to cars, creating an amazing playground for running, biking, picnics and enjoying a drink by the water. It's a beautiful place to partake in one of French people's favorite activities: being en plein soleil. Here are my recommendations of where to go on the river to enjoy the Paris summer.
Les Maquereaux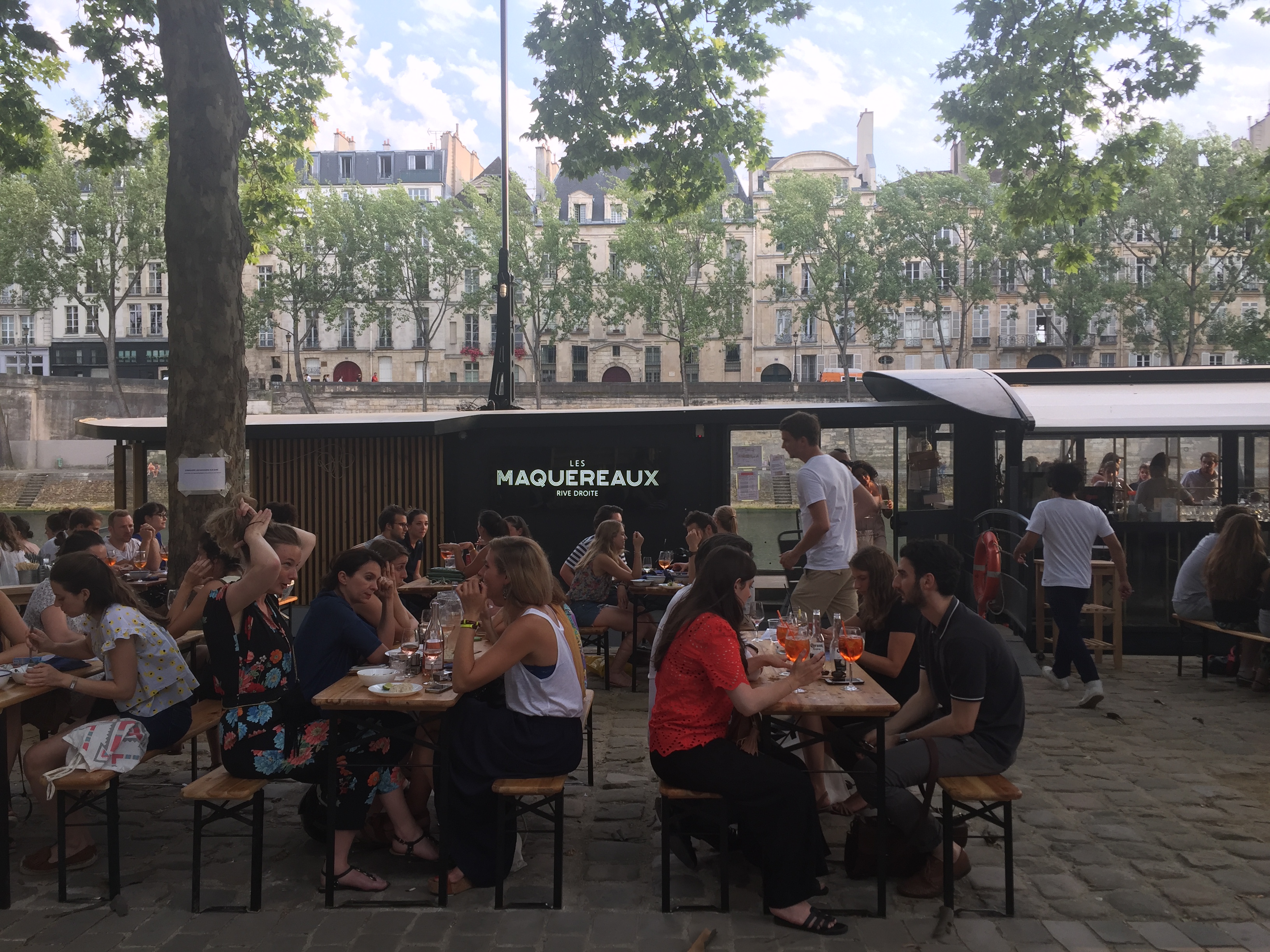 There are many Seine-side restaurants comprised of a tied-up boat and picnic tables, but Les Maquereaux (The Mackerels) elevates the standard fare. The boat is fancier than most and serves up specialty drinks, while another bar on land pours beer and wine.
The all-seafood menu is delicious and won't set you back too much — most dishes are 9€ or 10€ and a decent size. My friend and I shared three and it was more than enough. I never knew I could love sardines as much as the ones here, which are served with butter because why not it's France. The rillettes are also excellent.
It's a hip crowd, with hip music and sometimes a wait for a table, but you can always grab a glass of rosé to enjoy outside while waiting.
Closest metro station: Pont Marie

 Rosa Bonheur sur Seine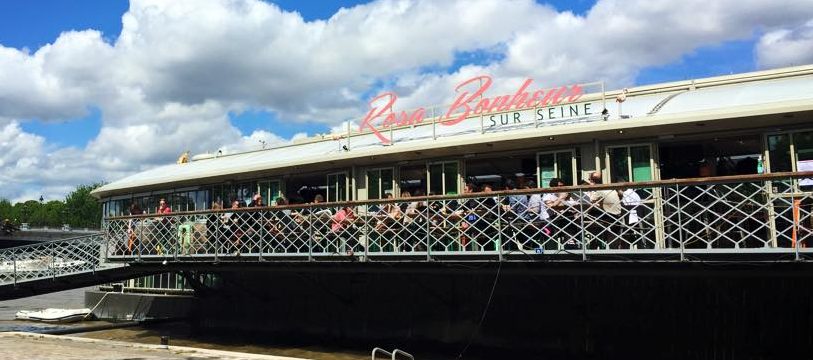 The riverside outpost of the original famed Rosa Bonheur in the Parc des Buttes-Chaumont, this is a great spot for either sharing many bottles of rosé (they only sell one brand) or partying a little harder. There are two areas, the boat floating on the Seine, or the picnic tables area on the shore.
The scene at Rosa Bonheur sur Seine changes depending on the time of day. From noon to about 6pm, it is a little more laid back and not tough to get a table. After the post-work crowd starts showing up, the bouncers come out and the boat party starts getting a little more crazy. So if you have a group, try to show up on the earlier side.
I prefer the picnic table area not only because you get to enjoy the breeze and beautiful views, but also because it's closer to the delicious pizza served outside by a very grouchy man. Drink your rosé "a la piscine" by adding some ice cubes, which shockingly is perfectly acceptable in France, and also very refreshing.
Closest metro station: Invalides
Paris Plage & Pique-Nique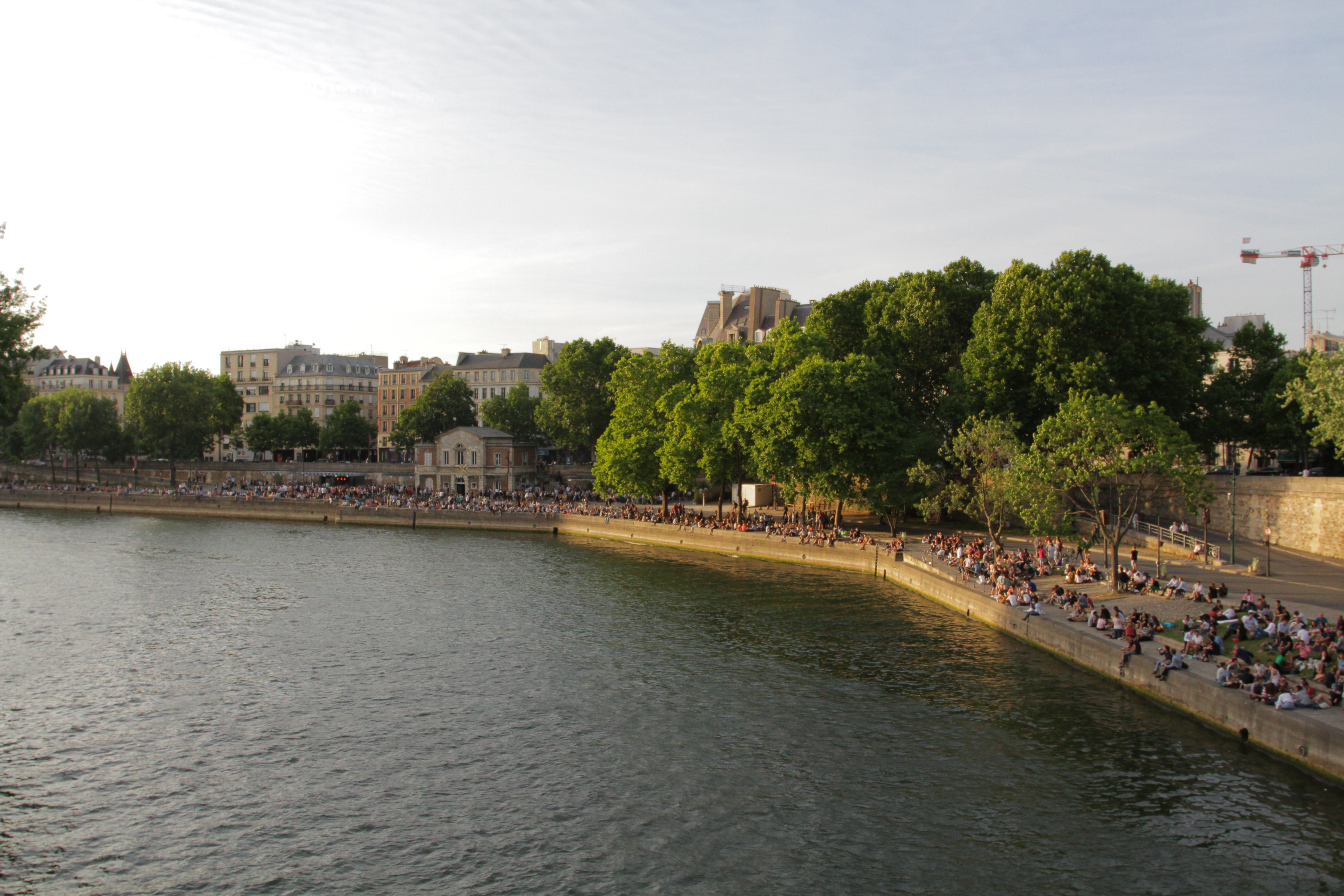 Paris Plage (Paris Beach) was started as a way to give Parisians who couldn't afford to take their families to the seaside an opportunity to enjoy sand and water on hot summer days without leaving the city. The sand is no longer trucked in, but beach chairs, sprinklers, games, lending library, bands and dance lessons make the waterfront buzz with activity every day. There are even swimming pools in the 19th arrondissmont. Along the river there are any number of amazing spots to set up a blanket, bring friends and a picnic basket and open a bottle of wine in the sun. Yes, drinking is totally legal out in the open. Another reason to love Paris.
See the website for full list of activities and locations.
The Open-Air Party Spot
La Javelle is an big outdoor beer garden with food trucks, live music, dancing and of course a boozy boat moored on the Seine. They even have yoga classes sometimes. A little out of the way in the 15th near the edge of Paris, but that just means it's a lot more locals than tourists. You can spend a whole day having Parisienne beers and pizza on the boat and then dancing the sun down to a live band next to the water. Open noon to midnight in season.
Closest metro station: Pont du Garigliano – Hôpital Européen Georges Pompidou (RER)
---
---