Why Getting Married "For Papers" is Actually Incredibly Romantic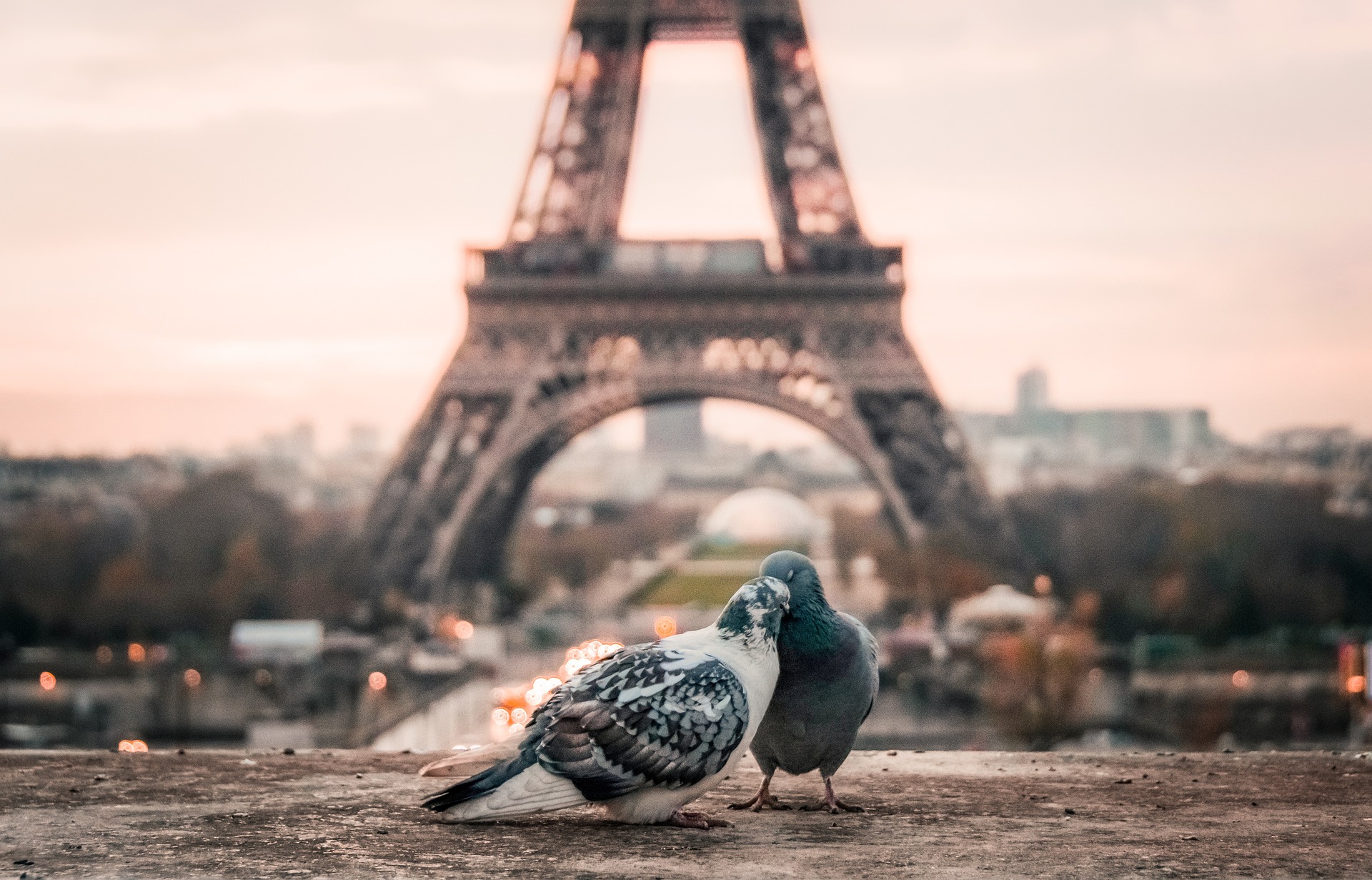 When the person you love comes from a different country, there are challenges to your relationship that most couples take for granted. The possibility you could be separated against your will by the government. Not having all the time in the world to get to know each other. Even going through airport customs in different lines.
The early years of my own international relationship often involved holding our breath at JFK airport or months of separation while waiting for a new visa. Despite those stresses, my French now-husband and I wanted to get married on our "own terms." To us, this meant not letting outside forces influence when we decided to make that leap. So we continued to hold our breath.
But after one particularly-long forced separation, it got to the point were I could no longer handle the emotional torture of not knowing when we would be together again. Instead of feeling like we were holding off on marriage for our "own terms," it felt like the United States government was dictating our relationship.
Though we were born 4,357 miles apart, somehow we found each other. I was done being separated from my person just because our passports are different colors.
So we made the jump. Six weeks after he proposed, we got married. And what we feared would mean taking all the romance out of the experience — getting married "for papers" — was in fact the most romantic gift we could give. In our case, saying "I do" also meant giving each other love without worry.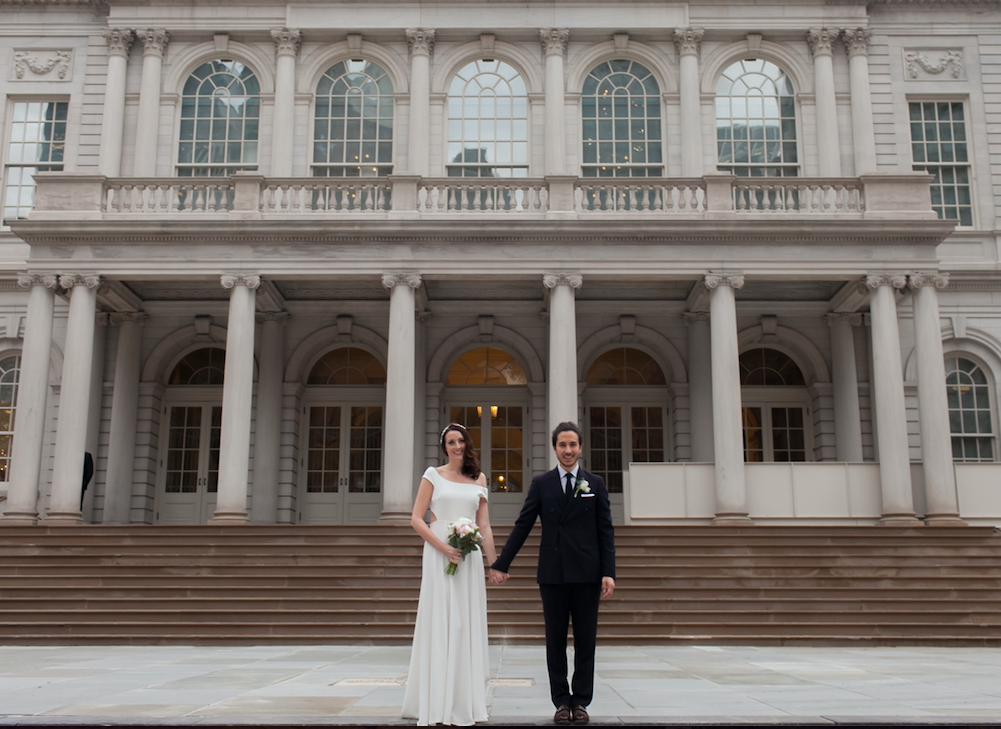 My story is far from uncommon. My friend Rachel moved to Paris on a tourist visa 15 years ago and also ended up playing the immigration game. After being rejected for a fifth time to extend her visa, she called her French then-boyfriend-of-one-year Max in tears to tell him she couldn't live this way anymore and was going back to the United States. "No you're not, we're getting married," he replied.
"We were in love and going down that path and Max knew that marriage was something I wanted eventually," Rachel recalled. "But the idea of not being together is what sped that up."
They wed just the two of them, in jeans, at their city hall in Paris with plans to celebrate with family and friends at a later date.
"We did get married for me to 'have papers' but that's not really why we got married. We got married to stay together," says Rachel. "I felt in love with this man and that he loved me so much he would do anything for us to be together."
If you don't share a nationality, it is almost always a challenge to stay together. So when you're an "international couple" the logistical element of the legal status of marriage carries an out-sized significance.
Saying marriage isn't important is a convenience when you're born in the same country. Power of attorney, medical and children's custody rights become so much more critical when your families are oceans apart. It's a bigger expression than just love, it's also the commitment to take care of someone and guide them in a foreign country.
My husband and I probably wouldn't have gotten married on the exact date we did if we were both born American, or both French. If we shared a country, we would have had the luxury of time and "our terms."
But we also wouldn't have had to so actively choose to be together either. We wouldn't have had to sacrifice the unbelievable amounts of time, money and energy it took for the privilege of being able to wake up next to each other. To say that marrying "for papers" isn't romantic is to overlook the huge gift that extending your nationality to someone is. It's not about the papers, but the right to be in each other's lives that those papers give you. And that is true romance.
---
---