Paris Dispatch #6: Bonne Année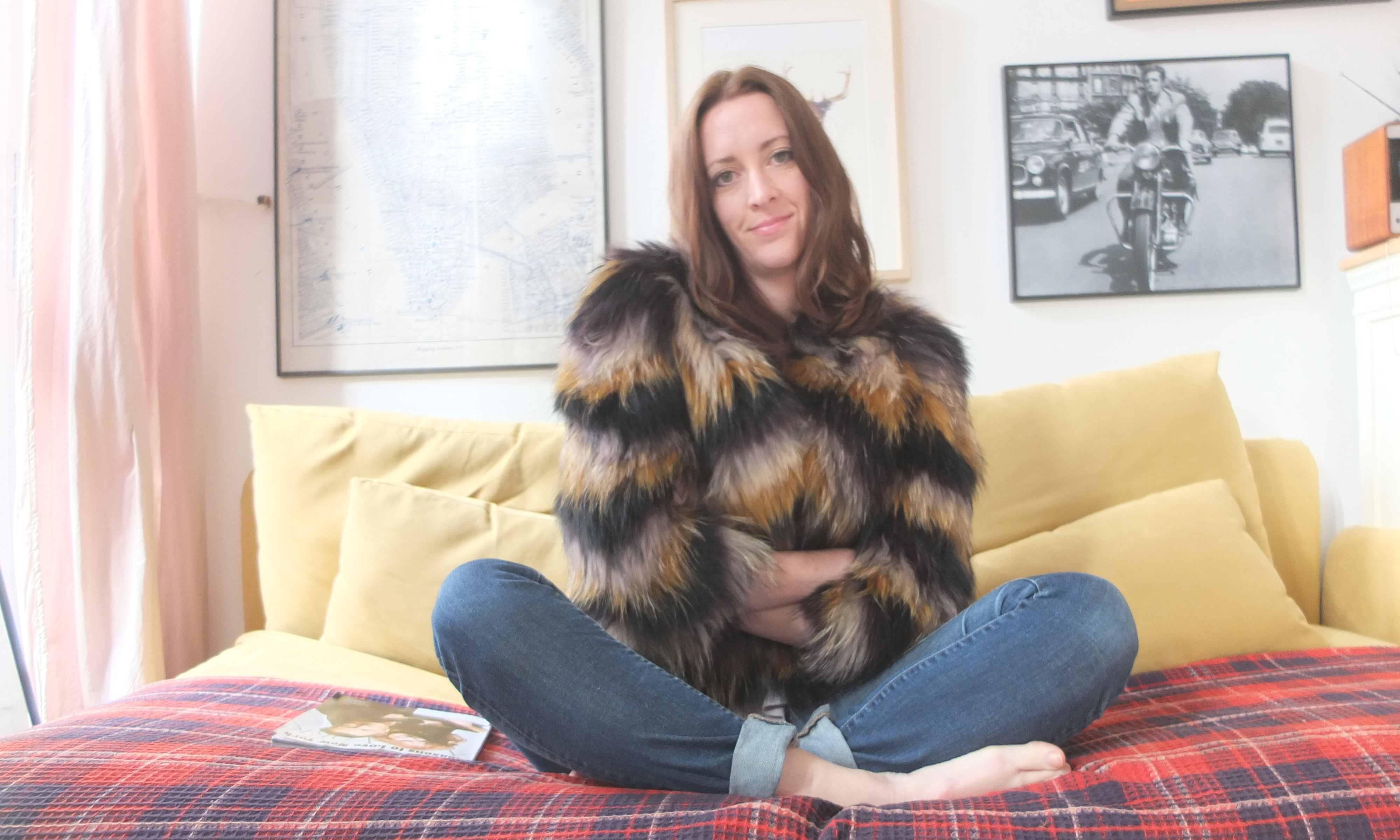 As 2018 rolled into Paris, I was full of cheese and champagne. Which is about as French as an American girl can hope for. With a kiss from my husband, I said "bonjour" to my first year as a resident of France.
Au Revoir 2017
At midnight, I also said goodbye to a year full of great adventures and perhaps greater challenges. 2017 was when this blog was born, the year I truly committed to speaking and understanding French (though I have a long way to go), and a year of big personal and professional changes. Not everything was pretty.
I write a lot on this blog about the adventurous and exciting aspects of moving to and living in Paris, but it has been difficult as well — and perhaps I don't share that enough.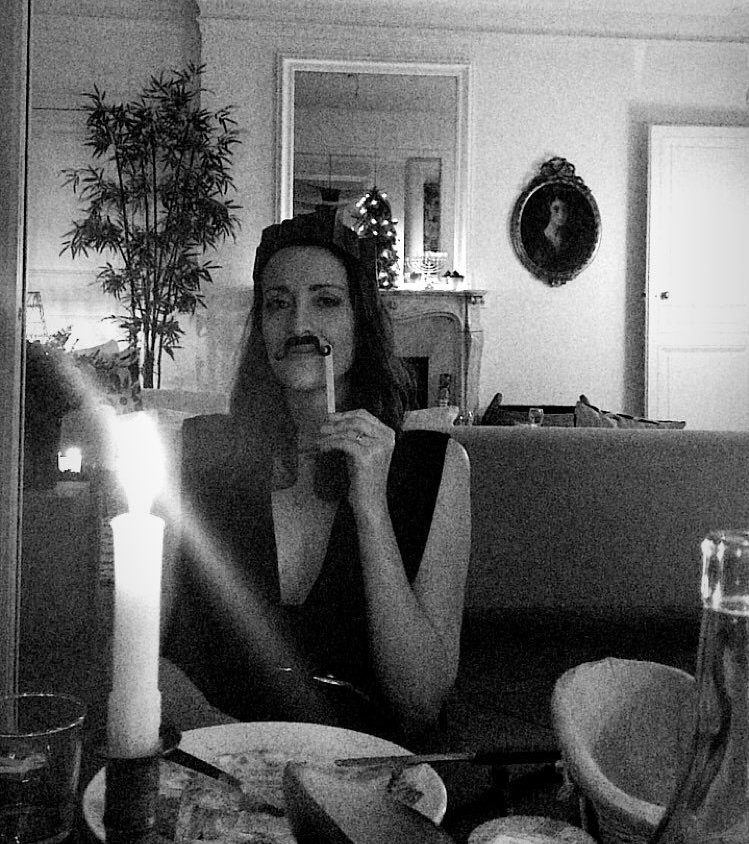 Everything I did this year was exponentially harder because I did it here. Moving to a new city is stressful enough, so imagine to a different continent. Building a new life is a challenge anywhere, now add doing it in an unfamiliar language. Starting a new job is a lot of pressure, but wait until you try it in a different culture you don't always fit into.
Sometimes I think I am never going to feel at home in this city and cry for an hour. Sometimes I give up and zone out at dinners when I just can't make my brain understand French anymore. Sometimes I come home from work and replay my mistakes over and over again in my head. This isn't the glamorous part of moving to Paris, but it is just as much a part of it as the beautiful sunset walks and wine on the cafe terraces. Moving to Paris is not a one-way ticket to a charmed life.
Many of us, including myself, make the mistake of aiming for perfection in life. This is very hard to square with a huge life event like moving to another country. When the bar is set at perfect you are only setting yourself up for failure. If you are looking for a reason to feel like you aren't enough or don't belong or will never make it, of course you will find it because that is all you are searching for.
So the goal should be that the good moments outweigh the tough ones. That you don't make the same mistakes over and over again. That you move closer to the goals you set, even if it isn't always a straight route there. Failure happens, so stop berating yourself about it, put on your big girl pants and move forward.
This is what I'm trying to bring into 2018 for myself. To enjoy the process more and obsess over the mistakes less. To be proud of how far I have come and not beat myself up over not being even farther. To accept the beautiful mess that starting a new life can be, and realize that the opportunity to start anew is a gift.
French Wins + Losses, 2017 Edition
I'd like to use this month's Wins + Losses to reflect on what I see as the big win and loss of my 2017 in Paris.
Win: The new friends in my life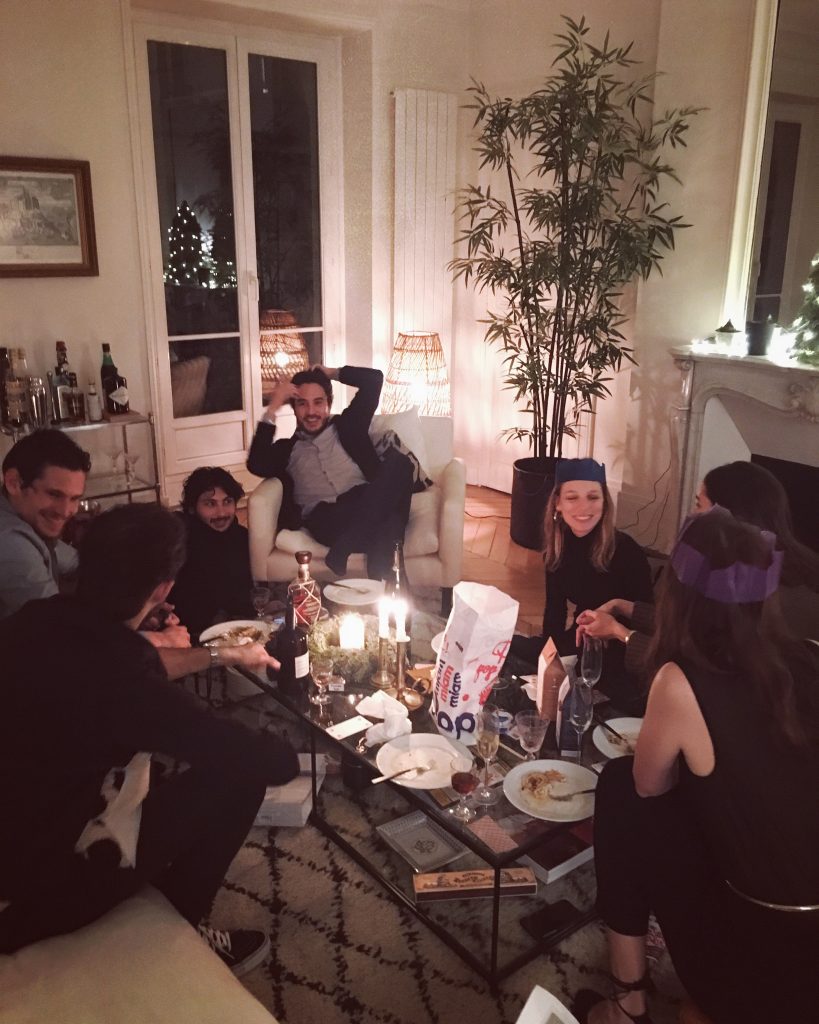 Making friends as an adult isn't easy. My life now isn't anything like when I moved to NYC at 20 years old and was out most every night meeting new people constantly. But through a mix of old friends making connections, attending meet-ups of various types and generally putting myself out there I've managed to already find smart, funny and kind women I call friends in this unfamiliar city. Women who have shown me places in Paris I never would have found on my own, hosted wonderful parties and been quick with advice for my various newbie-in-Paris challenges.
I've been lucky, but it also does take a concerted effort to be open to new people. So to the expats moving to Paris everyday– my advice is to say hi to that person at your spin class, strike up a conversation with the stranger seated next to you at an event, get your butt up and go meet your friend's cousin. They may be the next best thing to happen to you in Paris!
Loss: My French not progressing as I would hope

I had a lot of misconceptions about how quickly I would settle into my new life. But I was sure that by living in France, going to intensive school at the start and spending time with my French family I would be on a fast track to French fluency. Well, over seven months into this move, I can say I was definitely wrong.
My French remains intermediate, surprisingly I don't use French all that much in my daily life, and now that I am working it is harder to motivate myself to study a lot each day. I understand French better than I speak it still. It's a point of frustration, but one that lies squarely on my shoulders. Anyone with tips on what worked for you to progress from intermediate (B-level) to advanced (C-level), I would appreciate your advice.
The birth of the blog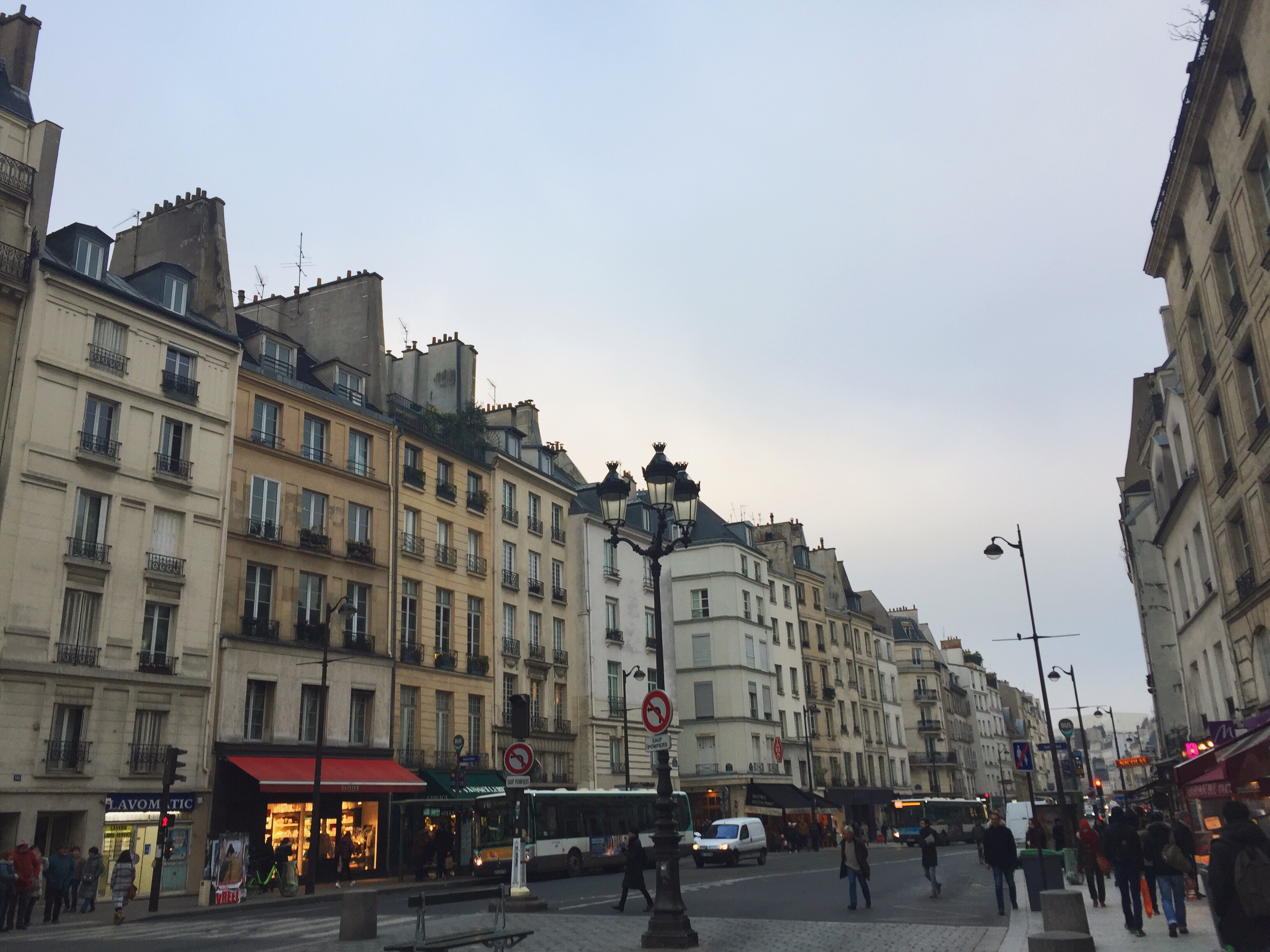 Writing more and starting this blog had been a long time goal of mine. Every year I participate in the online time capsule 10Q and it had appeared in my notes for multiple years. Now, writing a blog based on living in Paris requires actually living in Paris, so it wasn't until 2017 I was able to make it happen. But I already had a lot of ideas in mind.
I didn't always have a name though. The original name for the blog was "Paris Brunette" — which I was talked out of after I crowd-sourced some feedback from a group of girlfriends. Too feminine, not a great idea to name your blog after a physical characteristic, doesn't relay personality. Other names I considered were "Madame Marais" which in the end I decided sounded too much like I was running a brothel, and "Paris in Translation" which I liked but my sister told me was boring. In the end I went with "Am I French Yet?" because I found myself using the phrase in my initial months of trying to fit in here in Paris.
It's been super rewarding to hear from readers saying this blog helped them during their own immigration process or taught them something about French culture, or even just made them laugh. It's more work than you would think, and I'm nowhere near French yet, but it's been a wonderful personal project and goal to fulfill.
Bonjour 2018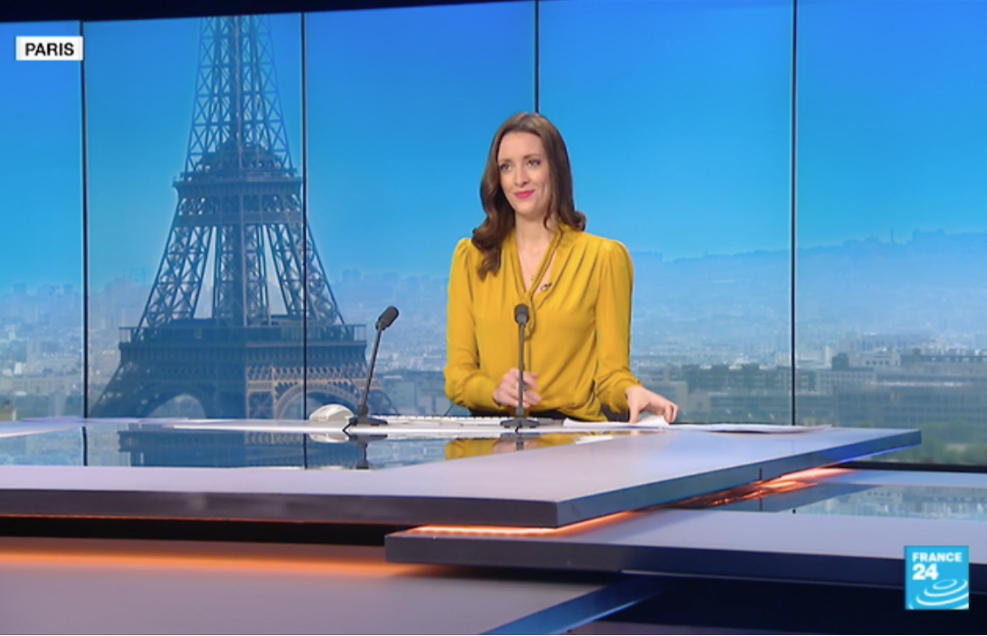 2018 will be my first full year living in France (as long as everything goes as planned). The year I truly become an expat and start paying taxes to two countries — pretty sure that's when it becomes real.
So far things are off to a bit of a rocky start. The grey weather, putting a lot of pressure on myself, the feeling that life isn't moving forward fast enough (I'm very impatient), the tumultuous political situation back in my home country — all of these things contribute to an overall icky feeling.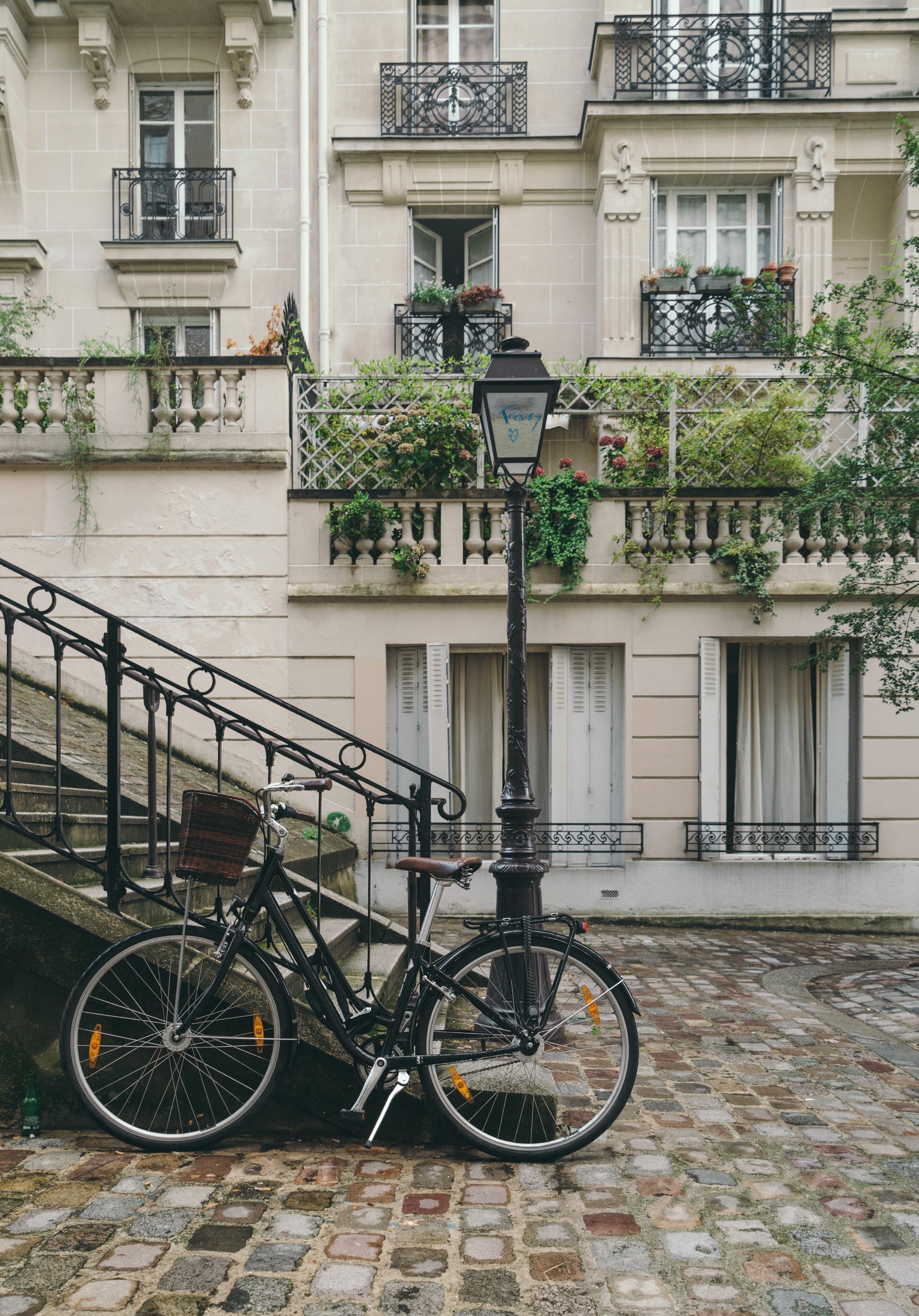 But being the optimistic American that I am, on January 1st I took some time to lay out my hopes and goals for the year. Yes, resolutions are cliche and arbitrary, but I like them anyway. In the spirit of putting things out there to increase the likelihood they happen, here are mine for this year:
Read more books (this is always on the list)
Improve my French — go to my classes, dedicate myself to self study
Keep up the blog: start a newsletter, improve my writing and photography
Explore more of Paris
Professionally do work I am proud of and have a good attitude
Continue to take care of myself mentally
Pitch my writing to bigger outlets
Adopt a Shiba Inu
Move into a bigger apartment (so I can host guests nicely)
Do a better job of planning events, holidays and dinners with friends
Moving to Paris and starting this blog was my big challenge last year, and it felt great to check that box. Hoping with hard work and a little luck I can make most of these resolutions happen this year as well.
Wishing you all a charmed 2018. Until next time mes amis, xoxo
NEW: Am I French Yet? is now also a Newsletter you can subscribe to for bi-weekly postcards from Paris sent to your inbox!
---
---