Learning French in Paris: The Best Schools and Programs for Your Language Goal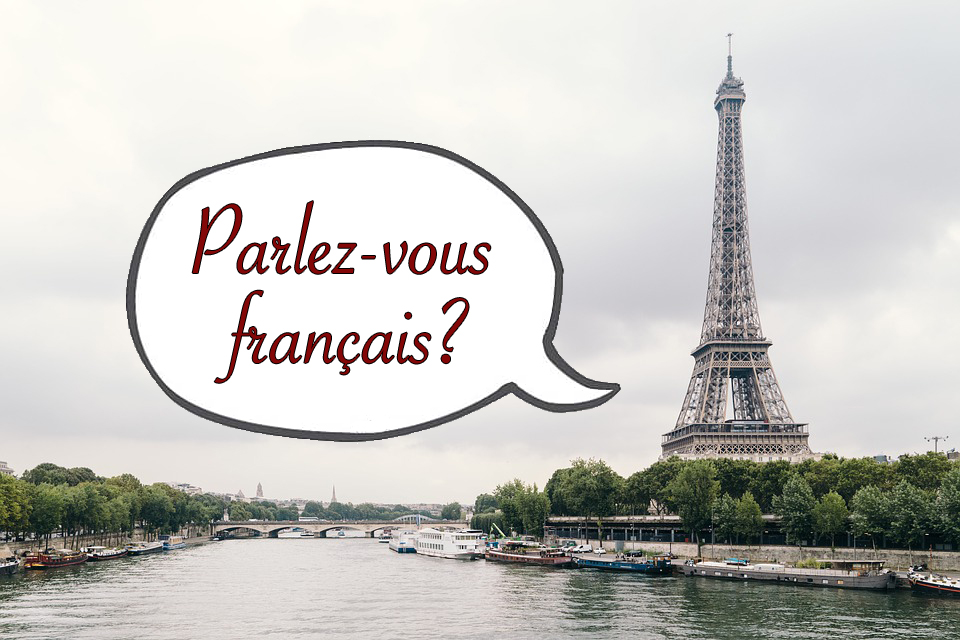 If you're really trying to speak French, eventually you'll want to go to the motherland. And unless you are one of those super annoying people who has an "amazing ear" and picks up languages from just a vacation (looking at my sister), you're going to need a school.
How much it will cost you and how intense of a program you'll want depends on why you're in France.
Maybe you're like my friend Kristi who saved up to spend a summer in Paris. She wanted to learn basics but spend more time seeing the city, not all day sitting in class. Or maybe you're in France on some sort of Eat, Pray, Love mission finding yourself in croissants, vineyards and Pierres. You may be more interested in social language swaps (where some men come just to meet foreign women) than one-on-one classes. Or maybe you're like me and wanted to learn as fast as possible without your head exploding so you can talk to your belle-maman (mother-in-law in French is "beautiful mom." Much nicer, no?).
There are way too many options to give you all of them, but here are the best language schools and programs I've personally tried or have otherwise looked into.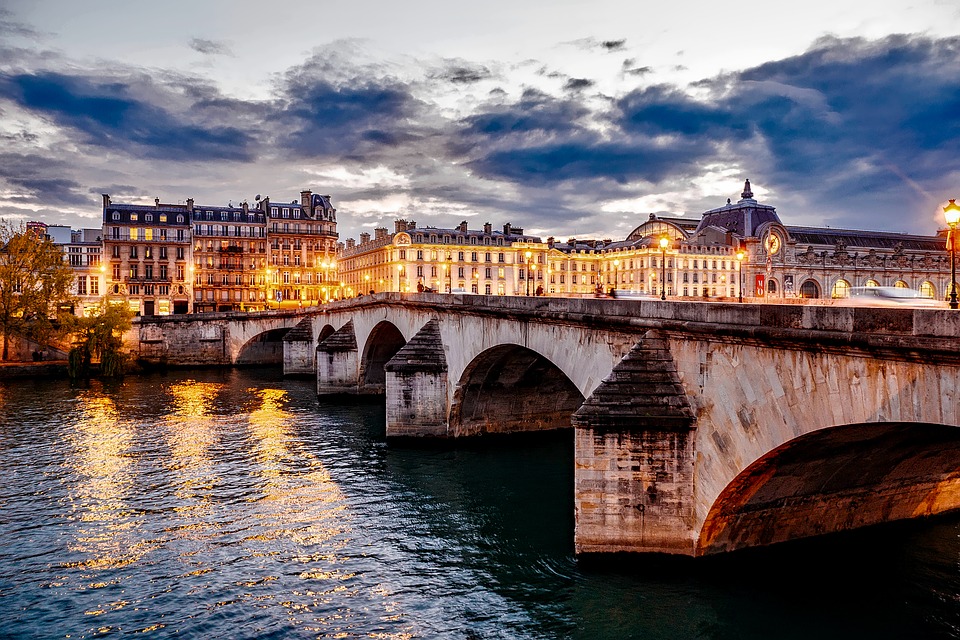 IF YOU WANT SMALLER CLASSES
When I first moved to Paris in June 2017, I wanted a smaller school with more personalized feeling to kick start my French learning. I already had the basics, and was looking for a program that would focus a lot of class time on speaking. I found three options that looked great. They don't have libraries and movie screenings, but do provide a boutique, personal style of learning.
A smaller school is also a good option if you're only going to be in France for a couple weeks and want to brush up your French quickly. None of these schools utilize textbooks, focusing more on conversational skills and using worksheets when needed.
Lutece Langue (www.lutece-langue.com)
I ended up going with Lutece Langue because it had great reviews, was close to my apartment (the school has since moved to the Saint Germain area) and is at a good price point. I'm very glad I did. My classes were never more that 4 or 5 people, my teacher Christine was excellent, patient and fun, and at least half the class was spent practicing conversation. Every day felt like a safe, welcoming place to make mistakes and improve my French speaking, which is exactly what I needed.
Classes are capped at two to seven people. I took the intensive 15 hour a week program in the morning, which cost 246.50€ a week (a little less if you sign up for four or more weeks). They offer also ofter specialized workshops. I liked that the age range of students in my class was from 24-55 years old, and wasn't all college students. They also have a teacher who speaks Japanese if interesting for you as a student from Japan. Check out the website for all the class options.
French As You Like It (www.frenchasyoulikeit.com)
FAYLI is another boutique school with "micro group" classes capped at six people. This school actually caters mostly to children studying French, but also has programs for adults during the morning and evening.
Located in le Marais near Bastille, the prices are higher than the other two boutique schools I contacted at 445€ a week for a full morning, 3.5 hour a day course (17.5 hours/week). Check out the website for full list of class options.
I studied here for just a couple of weeks while trying to get back into the swing of learning following a long break due to work. After my experience, I would say it lacks the amount of adult students to provide levels for everyone. My first week had just one other student and it was a good match level-wise, but my second week there were five students and our levels ranged too much for my liking. For kids, there are many more classes and I think it could be a great choice. Also if you are just visiting Paris and want to a place to practice and improve your conversation for a short amount of time. But for long-term learning it wouldn't be my first choice.
L'Atelier9 (www.latelier9.com)
I stumbled upon this school online while looking through message board reviews about French programs in Paris, and was impressed by how much students loved the experience. Classes have nine people tops (hence the name) and L'Atelier9 offers a multimedia experience using songs, newspapers, videos and games in addition to the conversational program.
The "Intensive Plus" program is from 9am-1pm each day plus one workshop a week, and costs 295€ a week with rate discounts for each consecutive week you sign up for. L'Atelier9 also offers Spanish language courses if you're interested in doubling up on your lessons.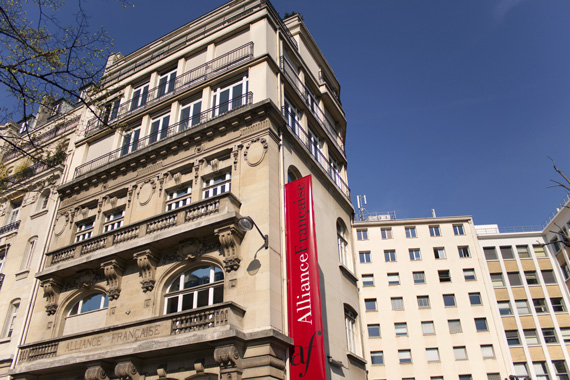 IF YOU WANT A LOT OF RESOURCES
Alliance Française (www.alliancefr.org)
When I lived in France for three months in 2013, I could hardly say bonsoir and needed to start pretty much at the beginning. I had taken a short course at the Alliance Française in New York, and decided to continue at the Alliance Française de Paris.
I was surprised that the textbooks were different from the New York outpost (it's apparently not standardized across the world), but impressed with the entire operation. Located in the Montparnasse area, the building is very large with a cinema, language lab, large library and access to loads of free tours and activities for students. It's a great place if you plan to do a lot of studying and want resources, or are new to Paris and want to meet people from all over the world.
My beginner classes could be large at times, 15 or more people, but the teacher and program were solid. Depending on your budget, you can do everything from a few hours a week to full days of private study at Alliance Française. I personally know people who started here as complete beginners and came out of the program as advanced speakers.
I recently re-enrolled here for an intermediate program and had an excellent experience with the placement exam. The two teachers I spoke with spent over an hour with me and took great care to make sure I was put in the correct level and class type for me. My afternoon classes were well structured and the teachers enthusiastic.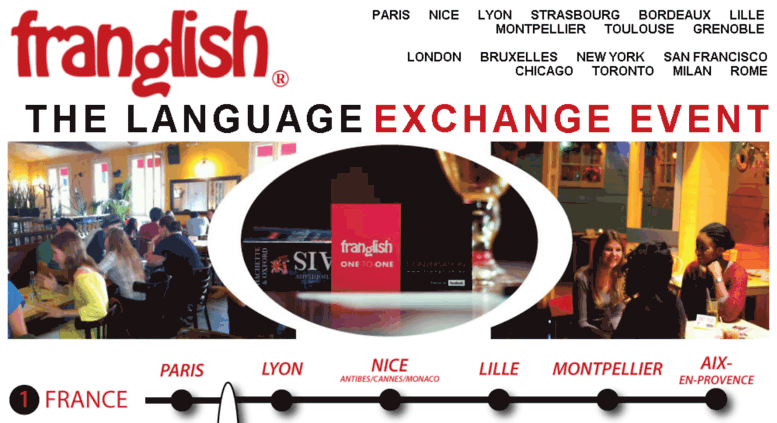 IF YOU WANT TO TALK A LOT
A great way to practice your speaking skills is to go to a language exchange group event where English and French native speakers get together and practice together in both languages.
The level and depth of conversation definitely depends on who you are seated with and their personalities. Sometimes people are very shy and it is hard to get the conversation going, other times it clicks easily. I recommend coming with a few fun topics in mind to discuss so you don't end up having the same discussion about where you are from and what you are doing in France over and over again.
Franglish (www.franglish.eu)
At Franglish, you basically speed date, but for French-English conversation. If you are a native English speaker looking to improve your French, you show up and are seated at a table across from a francophone. You speak in each language for seven minutes together before moving to another table with a new French speaker and repeating the process for two hours. Because this isn't a lesson, it's best to have at least a little experience speaking, so this isn't a great option for complete beginners.
In Paris, Franglish events are held at various bars around the city. It costs 12€ per session (8€ if you have a student ID) and you get a drink included with that. When I went, there were around 15 English speakers and 15 French speakers. Because it's at a bar, it has a casual, younger adult feel and there were always new people. I once was seated across from a French guy whose English was perfect, and when I asked why he needed to be here, he admitted he only came to these events to meet women!
Franglish holds events in cities across France and all over the world, so you don't have to be in Paris to partake. The events are often full, so sign up ahead of time on the website.

IF YOU'RE ON A BUDGET
Mairie de Paris— Cours Municipaux d'Adultes
If you're a Paris resident (not on a tourist or student visa), you can take classes provided by the city. It's a little tough to register because the website and emails are all in French, but the prices are very low. The three week summer intensive session I registered for cost just 202€ for three weeks, 4.5 hours a day.
I was initially wait-listed, but was lucky enough to secure a spot for a summer session. The class was not small, 22 people, but that is not that different from many other larger language schools in the city. The students were an interesting mix of people ranging in age from early 20s to senior citizens, and coming from all corners of the globe. Some are retired, some are here for work, some (like me) came for love and some are refugees.
My teacher Claudine was excellent, and I really like how many of the lessons are Paris-centric. You learn a lot about the history of Paris through it's famous residents, cherished locations and literature. The course is grammar heavy, and I don't feel like I got as much speaking time in as with the smaller programs, but for the price the quality is very good.
There are also semester-long courses in the spring and fall.
Catholic University of Paris— French Language Courses
The Catholic University of Paris offers spring and fall semester-long courses and short term classes in January and the summer at reasonable prices. A four week, 15 hour a week summer programs costs 660€, four weeks of 21 hours a week is 924€. There is also a 98€ per year registration fee.
This is a good bit more affordable than comparable programs, and the coursework is rigorous. I took a summer month-long intensive and would say it was worth the money. The campus is lovely, though my classroom was a little small for the 15 or so students in my class.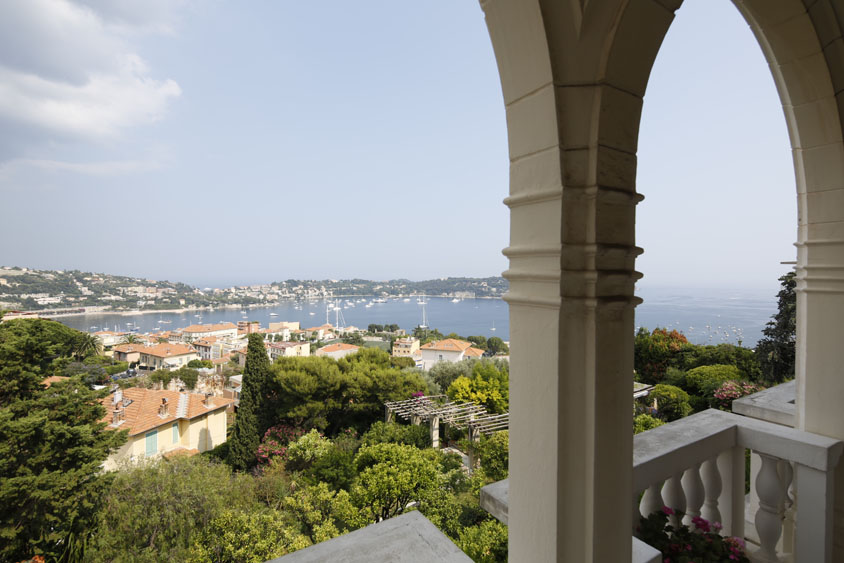 Photo courtesy of Institut de Francais
IF MONEY IS NO OBJECT
This final school isn't in Paris, but I've had a slight obsession with it ever since I discovered it, so I wanted to share anyway!
Institut de Francais (www.institutdefrancais.com)
The Basics: 4 weeks, 8.5 hours a day, located in Villefranche on the French Riviera
In my dream scenario, I go off to this adults-only French-language boarding school in the south of France and return to Paris fluent, with a tan and Blake Lively as my new best friend (yup, she went there). The Institut de Francais caters to students 21-75 years old, has an excellent reputation and focuses on speaking and understanding. Absolute beginners to advanced students welcome.
The 4-week course fee varies by time of year and includes 160 hours of coursework, breakfast, lunch and tea on class days, evening outings with teachers and an excursion. This intensive experience doesn't come cheap, but I justify it to myself by saying I'd be saving money by learning so much so quickly. And if it's good enough for Blake, the Princess of Monaco and numerous ambassadors, it's good enough for me.
For a month long program, the tuition is around 3200€ to 3900€ depending on the time of year you go (warmer months are more expensive). The school offers many housing options, or you can find something yourself in town as well.
Find full course schedule and fees here.
FINAL TIPS FOR PICKING A PROGRAM

If possible, choose a school somewhat close to where you live. You're going to be there a lot, and not having a long commute makes the experience much easier.

Group classes are great for learning the basics, but only move as fast as the slowest student, and you'll be practicing with other students who are non-native French speakers. Because of this, I recommend a balanced diet of classes and forcing yourself to speak with actual French people either in private classes, with friends or through language exchanges.

Be sure to do your research wherever you choose to go. I looked at some other larger schools and some schools with quite low prices, but found out that they don't pay their teachers well, had poor reviews or didn't have a great program. Not worth spending your money on a school where you don't learn much!
Finally, it's normal to get frustrated, and even have some language-induced breakdowns at times (speaking from experience). If you want to read more about my experience learning french and living in Paris hardly speaking French, click here.
Have you studied in French in Paris? What school did you choose and what was your experience like? Leave a comment and let me know!
---
---