The American Guide to French Weddings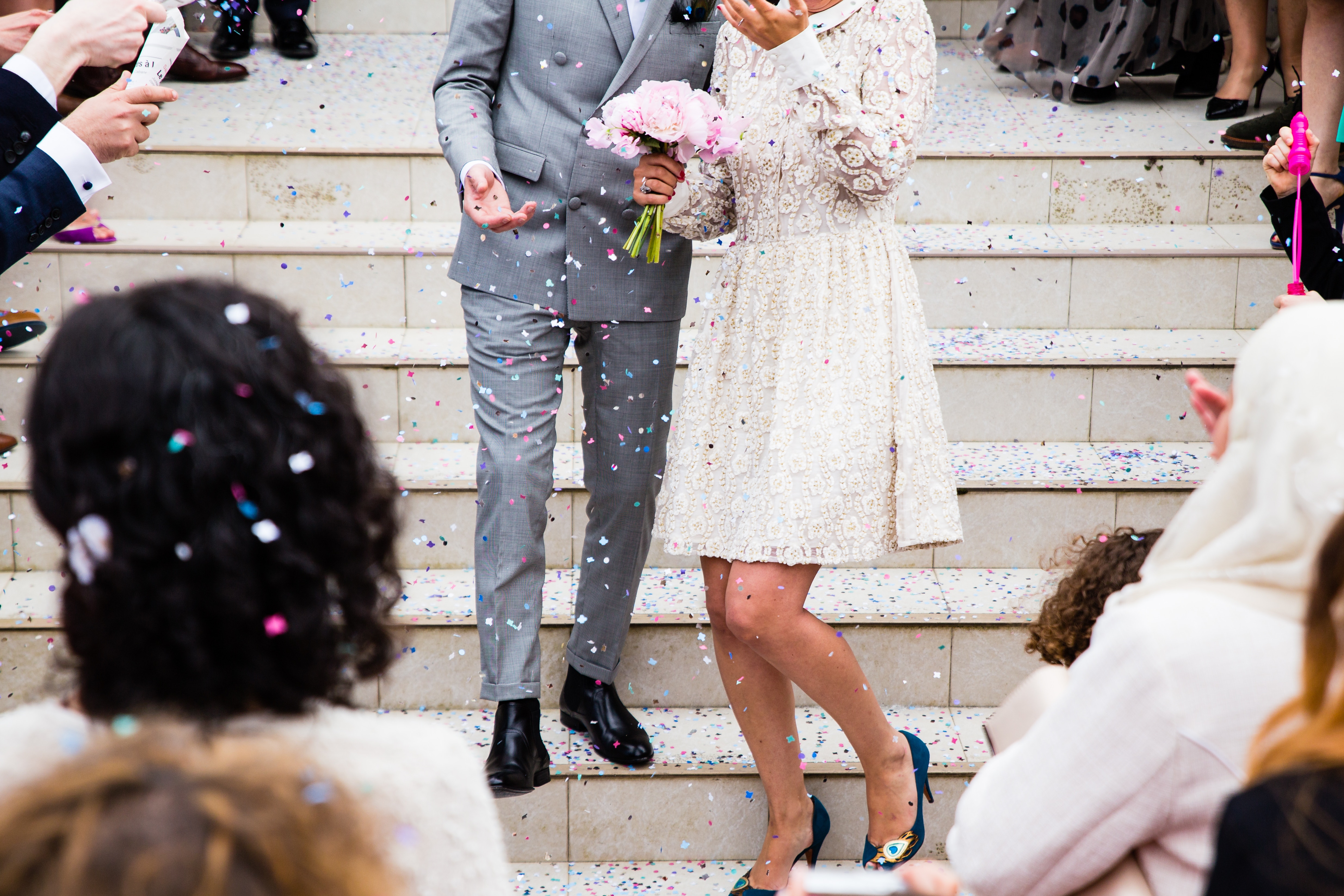 You're invited to a French mariage in a castle. Awesome! Before you go, there are a few key differences between American and French weddings to learn. Know what to expect so you can be a good guest.
Of course not every wedding in France follows the same pattern, but there are many typical marriage traditions. Read on to learn about the different events, customs and how to dress properly.
Part I: The City Hall
To be married in the eyes of the French government, you can't just wed in a church or private ceremony. You have to get married at the mairie (city hall) of the town or district in which you live.
There is no hard and fast rule as to when couples do the city hall portion of their wedding. It's almost always before the church or ceremony part, but sometimes it's a year before, a month before or just hours before. If the same day, sometimes there will be a break and a lunch before the next part of the wedding.
Usually the city hall wedding is limited to a smaller group — only family and a few friends or witnesses. It isn't common for everyone who is invited to the party to be invited to the city hall, so it is possible you won't be asked to attend both.
Part II: The Church
France is a majority Catholic country, so beaucoup des mariages include a Catholic ceremony. Unlike in America where I have been to abbreviated Catholic wedding ceremonies without a mass, in France it's always been the whole she-bang with communion and everything. It will be one-and-a-half to two hours long in general. If you were raised Catholic in America, you will recognize the service and songs — it's exactly the same just in French instead of English.
French couples call their bridesmaids and groomsmen les témoins, which means witnesses. There may be a color theme or an accessory to differentiate them, but rarely are they dressed in identical suits or dresses. The French find this tacky and make fun of Americans for doing this.
If you are in a French wedding, know there is never a rehearsal at the church or of the non-religious ceremony. You will get instructions but there isn't a run through — the real event is the first time everyone walks down the aisle.
Part III: The Château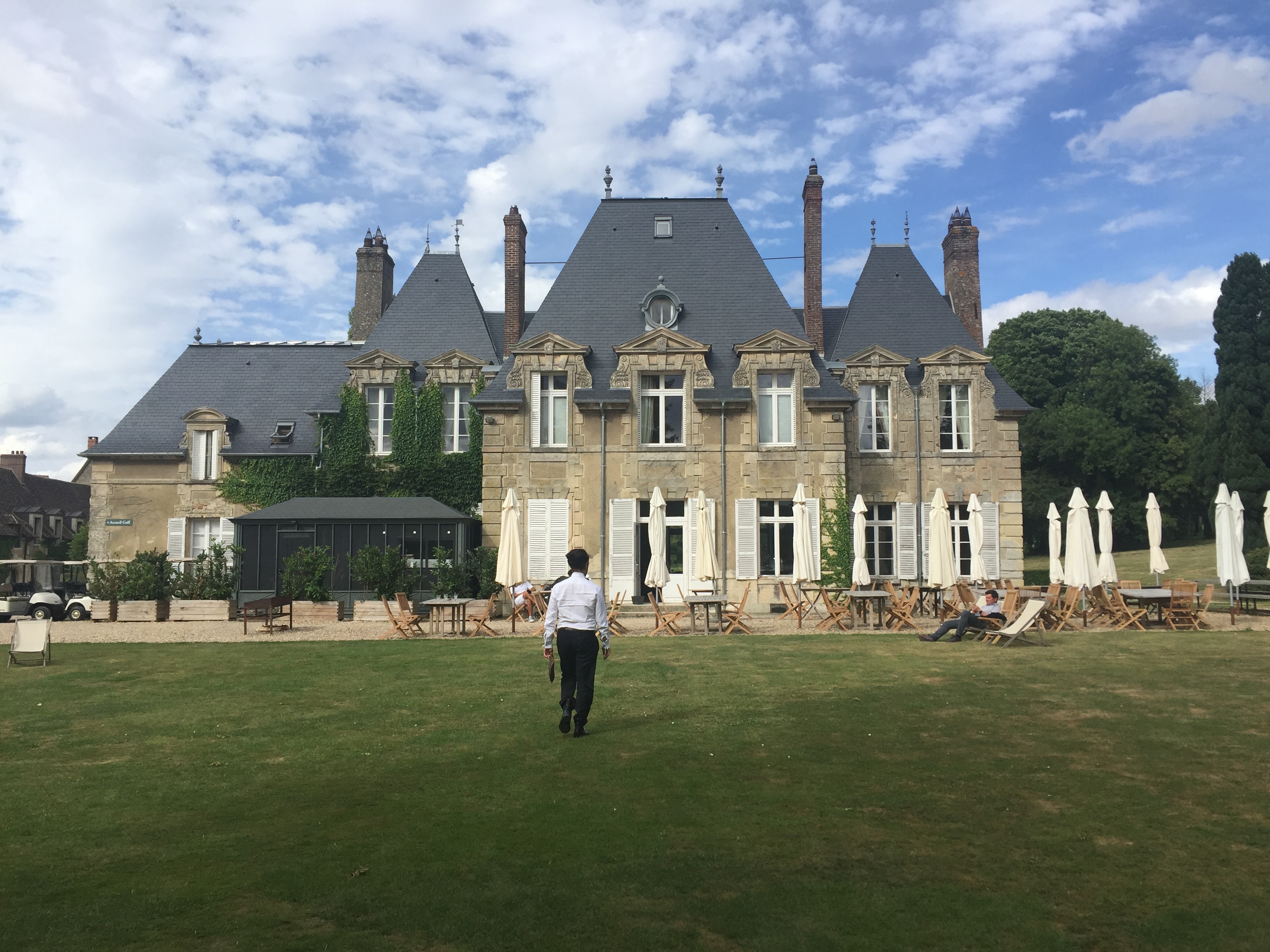 The French don't have their weddings in hotel ballrooms like Americans are so fond of. A common choice in France is to either rent a château (a country home built for French nobility) or a domaine (generally a wine estate) to hold the dinner and party (and the ceremony if they don't go the religious route). If the family is very well off, they may have their own château to use. Often the couple's family and wedding party sleep at the location as well.
You generally will arrive after the church for a couple of hours of cocktails and small appetizers. This is the same as in America and provides an opportunity for people to get to know each other. The food will be French though of course. Don't over eat or drink during this part, as tempting as it always is.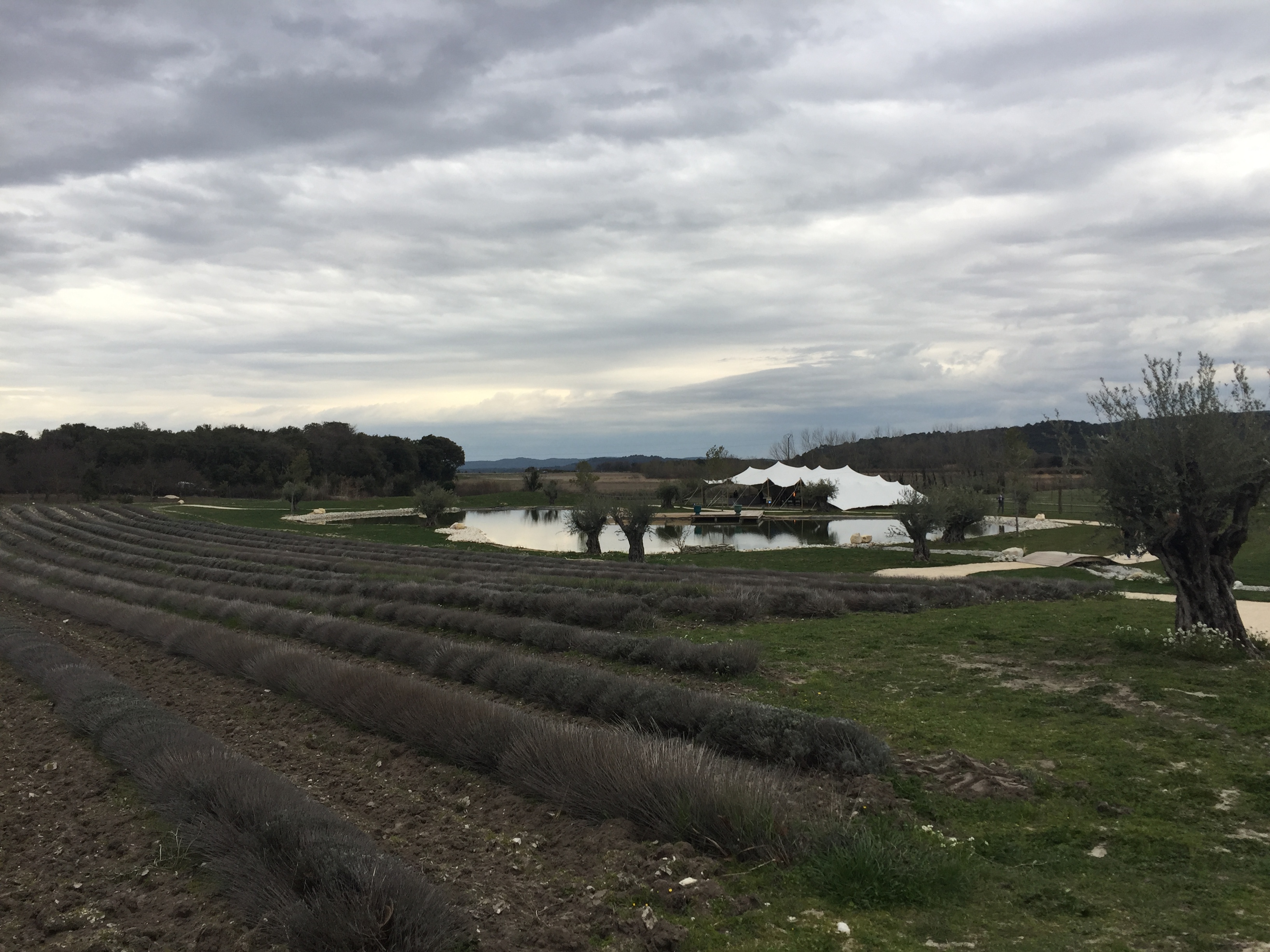 The Tiered Invitation System
In France, sometimes people will be invited to the cocktail hour, but not to the dinner and party after. This tier of invitation is typically used for people who are friends of a family member but don't know the bride or groom well. For example, coworkers or business partners of the parents.
I was shocked when I found out about this, but it is normal in France, though not used at every wedding. No one would be invited from out of town only for this level of invitation, it is for people who live where the wedding is held.
The French equivalent of the garter toss is more like a garter auction. Following the bouquet toss, a jar is produced and the guest who ponies up the most money gets to lift up the bride's skirt and take off her garter. This is an old-fashioned tradition that I've never actually seen myself, but apparently still happens at some French weddings.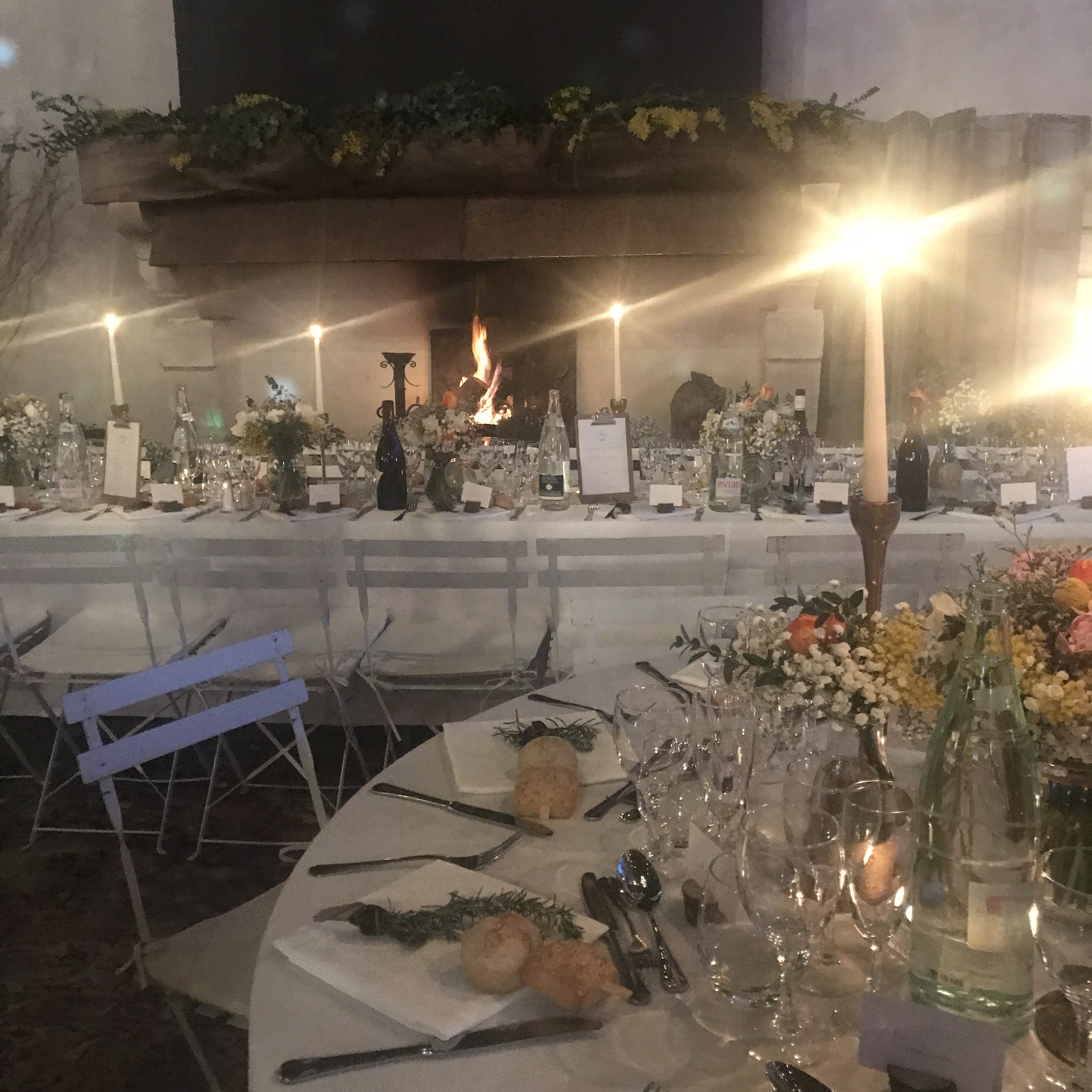 Dinner won't be served until at least 9pm, which is late to Americans but normal in France. The meal will be seated, individually plated and multi-course. The French view buffets or family-style service as for Sunday lunch. Personally I love a family-style wedding dinner, but I guess that's the American in me.
Big heads up for Les Américains: There will only be one meal option. There will be no "steak, chicken or fish" box to check on your RSVP card and you will not be asked your preference once you are there. There will be one meal and the main dish is often red meat.
Good news is that because it's France, your one option will be excellent. The last wedding I went to it was taureau (bull), which I had never eaten before but was a regional specialty and delicious.
The "turning of the napkins" is a must-know French wedding move. When the couple enters the dining room, or when excited about something, the French will take their cloth napkins and raise them over their heads and twirl them.
This isn't used exclusively for weddings, so it is possible you may see it at other celebrations as well, but it is a French classic. Let those napkins fly!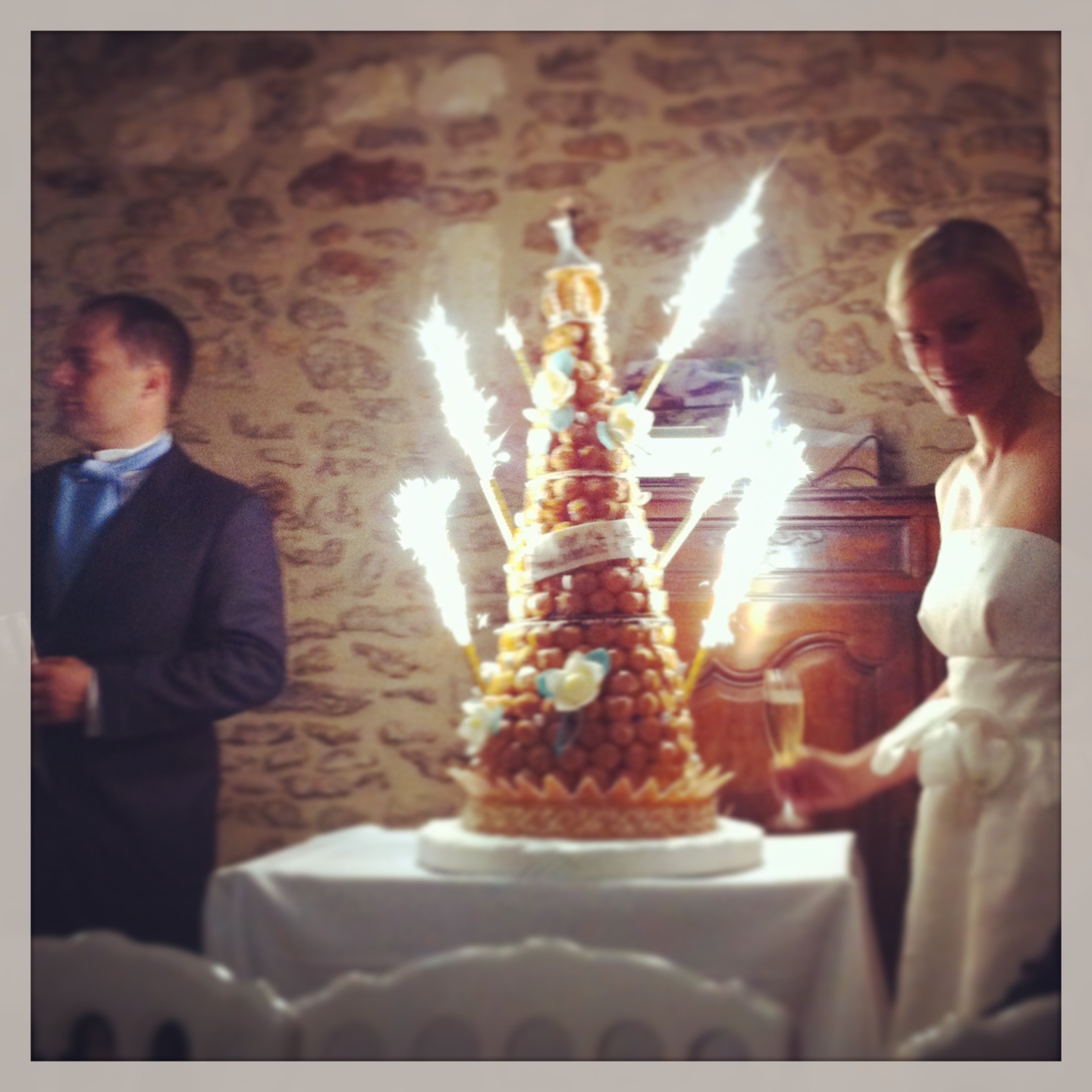 The French wedding cake is called a pièce montée — or more commonly in America, croquembouche. A tower of cream puffs filled with flavors such as vanilla, chocolate and coffee, it is often decorated with spun caramel, flowers or fruit. Sometimes it is presented with fireworks before the couple cuts it. I fell in love with this cake at the first French wedding I ever went to.
Pace yourself with the drinking because French wedding parties can continue until six in the morning or later, with more food sometimes being brought out late in the night. When you rent a château there are no noise ordinances or closing times to worry about, so the party can go as long as people want and French people can party hard.
Just as in America, some couples will have a wedding registry (liste de mariage) full of kitchen items you can buy online and have sent to them. There will also be a box at the reception to leave cards and monetary gifts.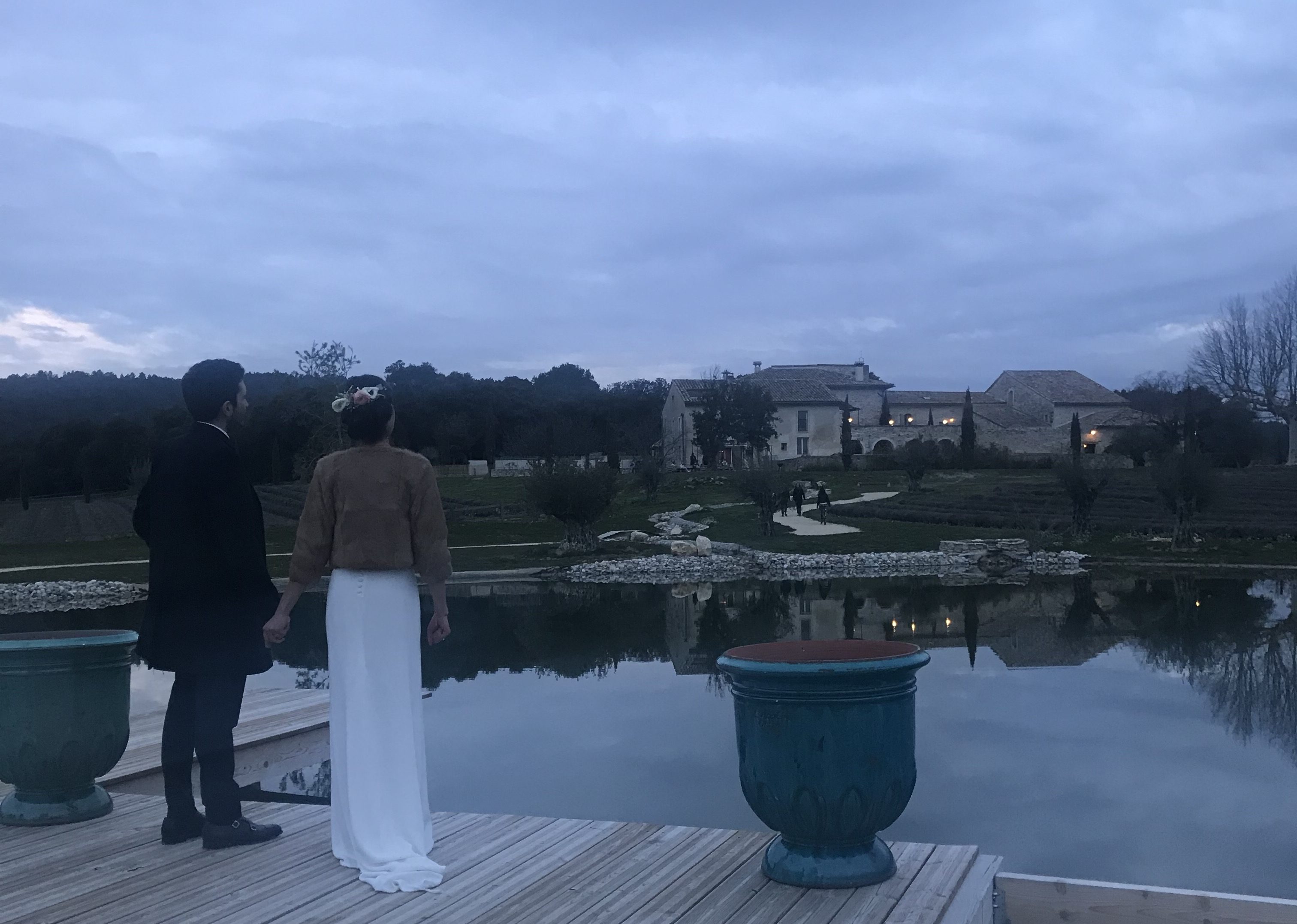 Often there will be a farewell brunch the following day also at the château. This is more casual with pizza or crepes or sandwiches served instead of a sit-down meal. It is a chance for people to say goodbye to the couple and nurse their hangovers with strong coffee before traveling home.
How to Dress at a French Wedding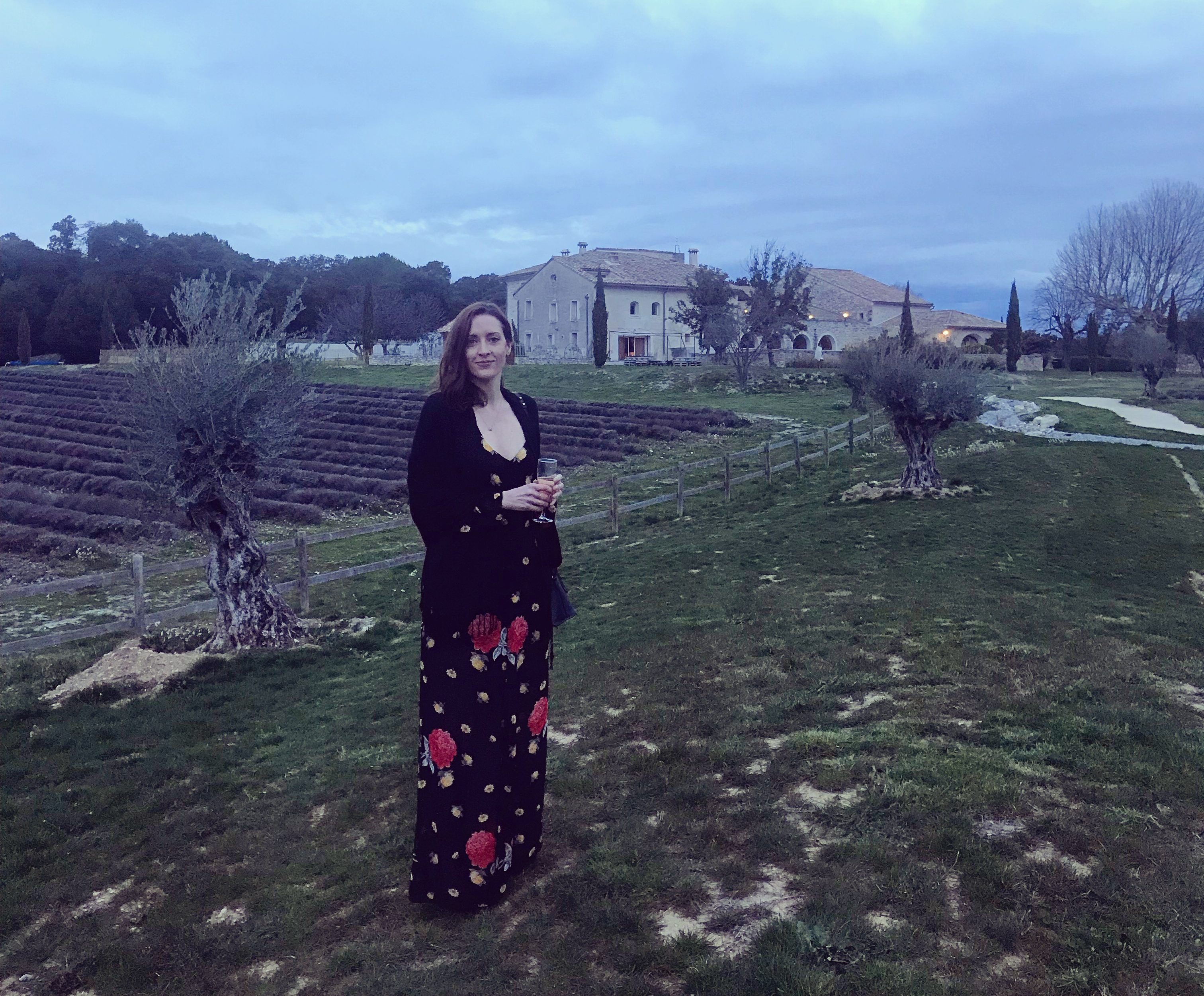 My first couple of French weddings I very much over dressed. I saw the word château, got all intimidated and assumed I needed to go super fancy. Cut to me being the only woman besides the bride in a long formal dress.
Even if the invitation says black tie, I recommend erring on the more casual side with a shorter dress depending on the weather. Especially if the wedding is in the countryside, people won't dress up as much.
You can't go wrong with with a nice cocktail dress, fancier sundress or feminine pant suit. Avoid showing too much leg or cleavage. French women don't usually wear super tight, short or low-cut clothes. Same rule about avoiding white applies in France, though women will wear black and red which is sometimes seen as inappropriate in America.
In typical French fashion, your hair and makeup shouldn't be overly done either. Even at a wedding French women aren't sporting hair that looks Drybar done and heavy makeup. For more on the French beauty standards see this article.
Some French women will wear one outfit to the city hall and/or church, and then change before the reception. I've started doing this and am into it. This mimics the couple who usually wear something more casual to the city hall than change for the church or reception.
During the day wear a nice sundress or a pretty skirt and heeled sandals. For the church be mindful of customs and cover your shoulders and back with a shawl if your outfit doesn't. Then for the party change into something a little more festive and fancy.
Et voilà! You are ready to attend a French mariage!
Have you been to a French wedding? Anything I missed that surprised you? Leave a comment and share!
---
---