I moved to Paris in June 2017, but have been visiting since 2010, and regularly since 2012 when I started dating a Frenchman who I later married. Here are my favorite spots.
Museums
Note about museums in Paris: It is possible to visit most museums for free. Many have free days the first Saturday or Sunday of each month. If you have a journalist, student or teacher ID card, or are under 26 years old, disabled, an art/history guide, or unemployed many museums will give you a free ticket. So be sure to check the website!
For the most popular museums, it is often faster to buy tickets or a museum pass ahead of time online to avoid waiting in line too long.
Musée Rodin | Dedicated entirely to the French sculptor Auguste Rodin, the works and garden are magnificent. | 79 Rue de Varenne, 75007
Musée de l'Orangerie | Claude Monet himself designed the rooms his Water Lilies are displayed in. This museum in the Jardin des Tuileries is one of a kind. |

Jardin Tuileries, 75001



Muséum national d'Histoire naturelle | The National Museum of Natural History has a grand hall that feels like you're on Noah's Ark, and the extinct animals exhibit made me cry. |

57 Rue Cuvier, 75005

Centre Georges Pompidou | There's great modern art in Paris as well. The Pompidou also treats you to one of the best possible views of the city as you ascend the escalator up to the top floor. |

Place Georges-Pompidou, 75004

Fondation Louis Vuitton | This modern,

Frank Gehry

designed art venue invokes a ship at sail. It has a permanent collection, but it's the modern and contemporary temporary exhibitions that really draw the crowds. Located in the Bois de Boulogne so you can plan some park time along with your visit |

8 Avenue du Mahatma Gandhi, 75116

Musée de la Chasse et de la Nature | The museum of hunting and nature is a private museum that mixes the beautiful and bizarre | 62, Rue des Archives, 75003
Parks
Jardin Du Luxembourg |

In my opinion the most impressive park in Paris, perfect for a romantic stroll anytime of day |

75006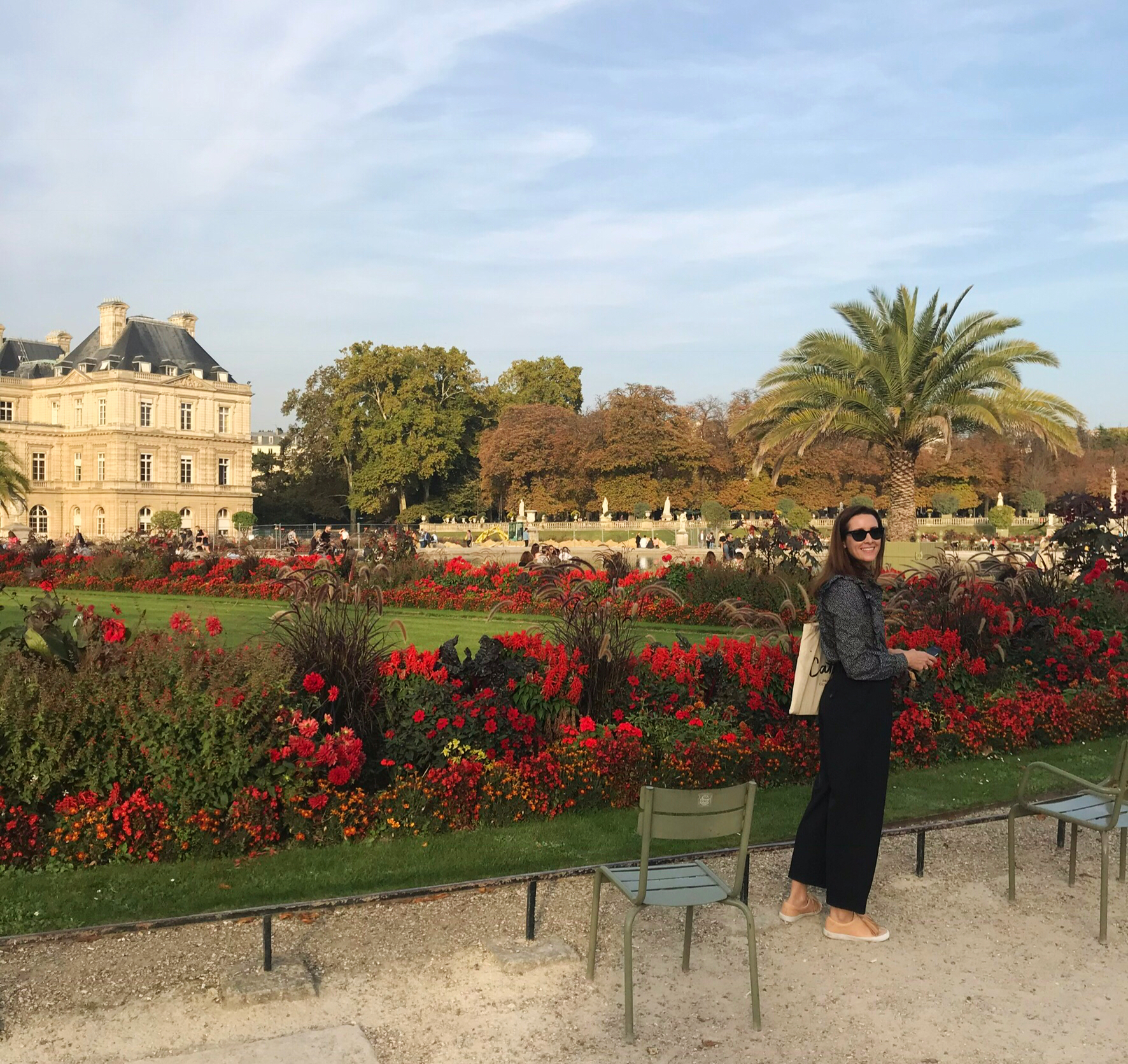 Parc des Buttes Chaumont | A beautiful place with not so many tourists and a couple of great spots for drinks including Rosa Bonheur and Pavilion Puebla |

75019

Jardin du Palais-Royal | A smaller jardin surrounded by an arcade of high-end shops. Grab a coffee at Café Kitsuné and take a break by the fountain | 6 Rue de Montpensier, 75001
Place des Vosges | A small park inside the square, this is my favorite place for a picnic | Place des Vosges, 75004
Only in Paris
Deyrolle | A legendary taxidermy shop full of beautiful and weird things | 46, Rue Bac, 75007
Les Quais | The revamped Left Bank Waterfront is a warm weather favorite for picnics, running, having a drink outside or just taking a stroll and enjoying the beautiful views. | Rive gauche : from Pont de l'Alma to Pont Royal, 75004 + 75001
Les Petits Passages de Paris | Of the original 150 covered arcades in Paris only 20 survived the Haussmann redevelopment, making them some of the oldest rues in the city. Many of the passages are in the 2nd arrondissement. My favorites are:

Passage du Grand Cerf | 145 rue Saint-Denis, 75002
La Cours du Commerce-Saint-André | 75006
Galerie Vivenne | 4 rue des Petits-Champs, 75002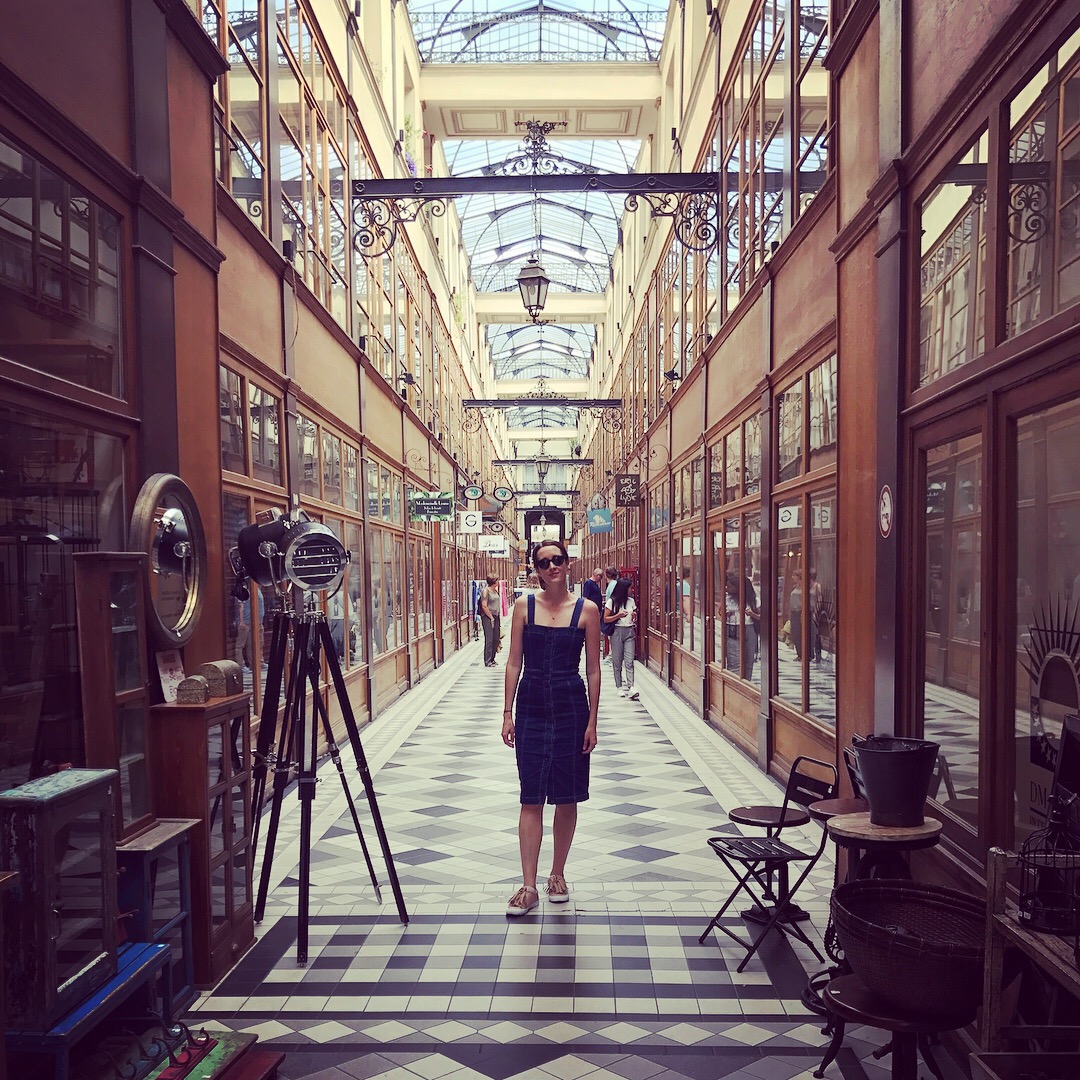 Markets
Marché des Enfants-Rouge| Named for an orphanage that was once in that spot, now a cherished covered market. Hours differ by day. |

39 Rue de Bretagne

, 75003
La Grande Epicerie de Paris | The most impressive indoor fine food market in Paris. Located right next to the Le Bon March

é

department store, it's gorgeous but has high prices to match the level of products |

38 Rue de Sèvres, 75007

Marché Saint-Quentin | Large, covered market with a lot of variety and a number of restaurants inside | 85 Bis Boulevard de Magenta, 75010
Marché Saxe-Breteuil | This was my neighborhood open-air market when I lived in the 7th, quaint and not very touristy. Only on Thursday and Saturday | Avenue de Saxe, 75007
Galeries Lafayette Gourmet | If you're checking out the big department stores, pop into this food hall meets market where you can find many French pâtisseries in one place |

35 Boulevard Haussmann, 75009
Hotels
Shopping
Activities
French Cooking Classes (In English) | My sister took classes at La Cuisine Paris and loved them. She especially liked the technical courses. |

80 Quai de l'Hôtel de ville, 75004

Boat Rental on the Canals | Rent an electric boat, pack a picnic and spend a couple of hours buzzing around the canals. Multiple sizes, I recommend getting a medium for the table and canopy | Marin d'eau Douce,

37 Quai de la Seine, 75019
RESTAURANTS
Cafes, Coffee + Breakfast
Cafe Hugo | Perfect place for a croque madame and a glass of wine with a view of the Place des Vosges. Lovely on nice days out on the terrace, cozy inside when Paris gets drizzly. Named for one of the Place's most famous residents, Victor Hugo | 22 Place des Vosges, 75004

Cafe Coutume | Great coffee, sleek and trendy setting, organic lunch options. In the 7th close to Le Bon Marché and

not too far from Musée Rodin | 47 Rue de Babylone, 75007

Dreamin Man | Locals love this small, cozy spot that has excellent treats (try the Japanese pudding and granola with pear) in addition to coffee |

140 Rue Amelot, 75011



Boot Cafe

| A neighborhood favorite — the c

offee is excellent and the exterior iconic

|

19 Rue du Pont aux Choux 75003

Fragments

| Very trendy right now. If avocado toast is your thing, the one here is delicious (and large). | 76 Rue des Tournelles, 75003

Circus Bakery

|

Two words: cinnamon bun. Yes, 6

€

seems crazy for a pastry, but it's the best one you'll ever have. Run by the same team as Fragments

|

63 Rue Galande, 75005



Le Loir dans La Théière | Cozy choice for breakfast or brunch, but can be very busy on weekends | 3 Rue des Rosiers, 75004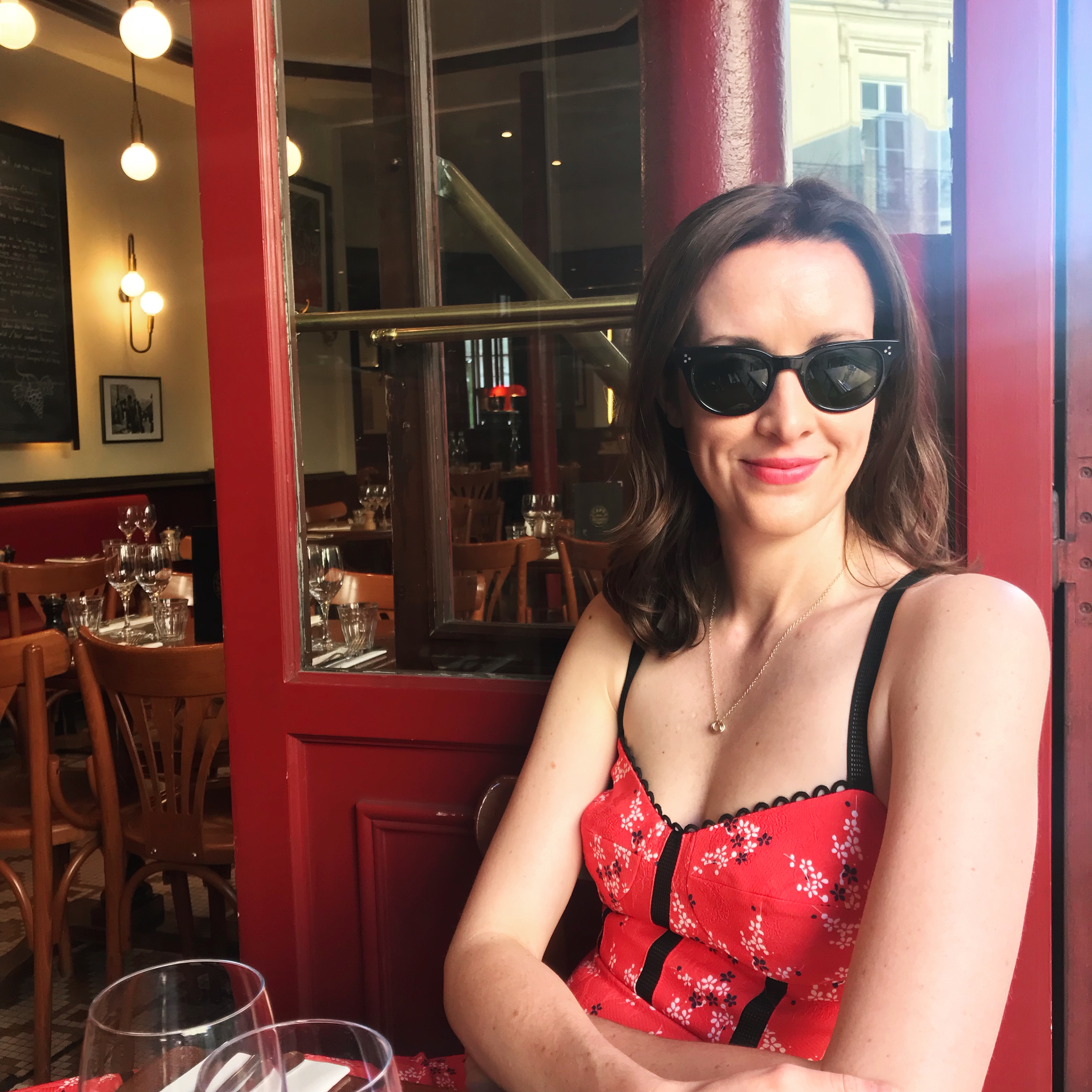 French Restaurants for Lunch
Restaurant Cinq-Mars | Beautiful and delicious bistrot in Saint Germain, I suggest you get the lunch special. Good choice for after visiting the Musée d'Orsay | 51 Rue de Verneuil, 75007
Chez Prune | This Bobo (French hipster) favorite serves up unfussy French food right next to the canal Saint Martin. Good prices and portions |

36 Rue Beaurepaire, 75010

Creperie Josselin | One of the best for traditional crepes | 67 Rue du Montparnasse

75014



Le Petit Marché

|

Fantastic French food with an Asian flair, and also open late even on Sundays and Mondays. The tuna appetizer is killer and the steak is big enough to share

|

9 Rue de Béarn, 75003

Café Des Musées

|

Japanese chefs making fantastic French food. Steps from the Picasso and Carnavalet Museums. Specialty is beef Bourguignon, also a great choice for dinner. |

49 Rue de Turenne

, 75003
French Restaurants for Dinner
Brasserie Bofinger

|

My favorite of the old-school brasseries in Paris. The steak au poivre is to die for and it is Alsatian, so also famous for the choucroute. Always try to sit in the cupola room, it is the best one by far

| 5-7 Rue de la Bastille, 75004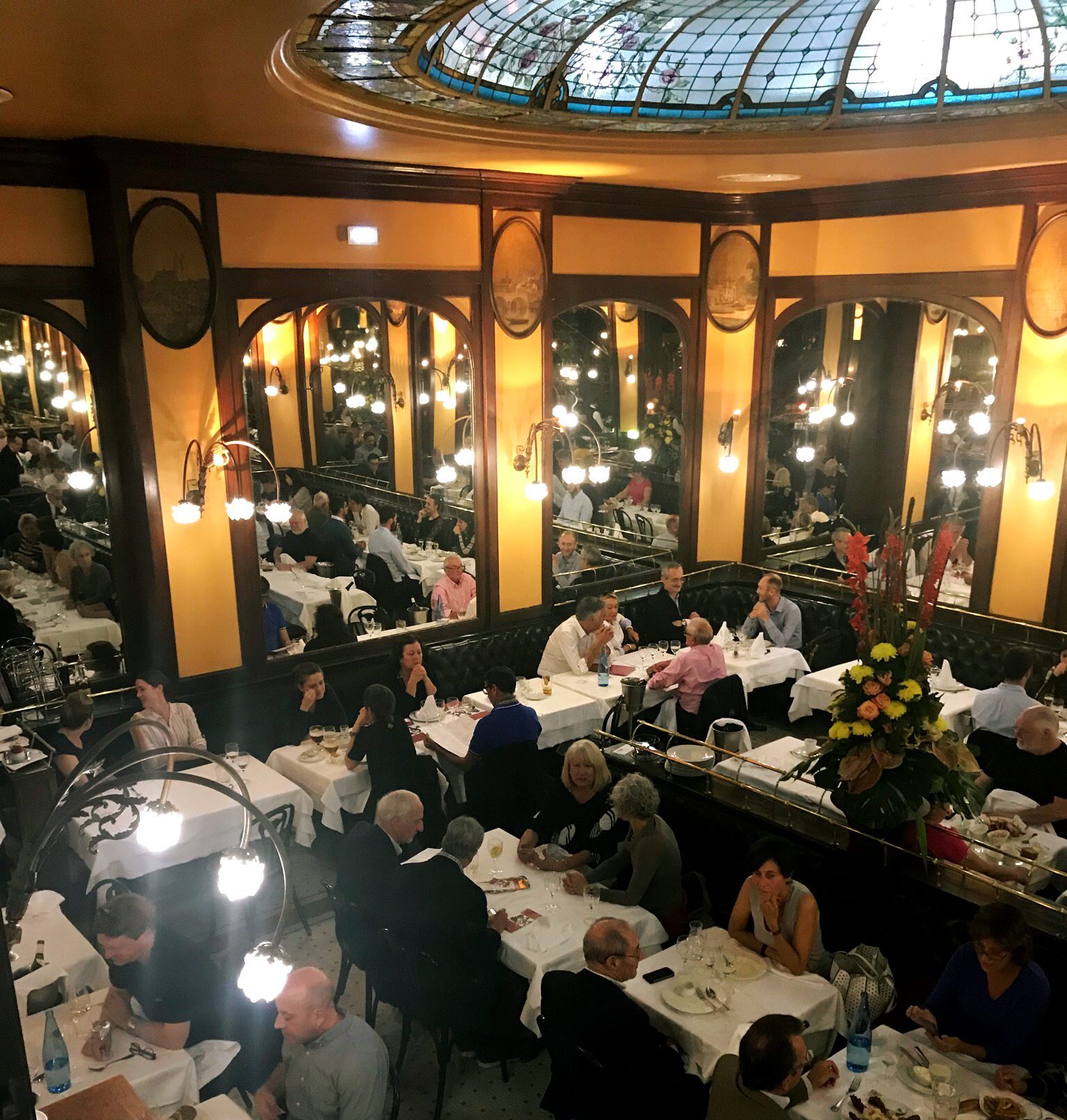 Les Arlots | One of the best bistros I've been to in the city. Small, only about ten tables, so reserve in advance. | 136 Rue du Faubourg Poissonnière, 75010
Le Saint Sébastien | One of the best new restaurants in Paris at a reasonable price point. | 42 Rue Saint-Sébastien, 75011
Carbon

|

Focus is on fire-cooked dishes, and it feels both upscale and relaxed at the same time. Great choice for lunch as well

|

14 Rue Charlot, 75003

Chez Janou

|

Provincial restaurant with over 80 types of pastis and a jovial (though crowded) ambiance. Can be very busy, especially in high tourist season, so call and make a reservation (they speak English)

|

2 Rue Roger Verlomme, 75003

Verjus | This gem has been around for a while, but is still a top choice for a romantic night out. | 52 Rue de Richelieu, 75001
Les Maquereaux | Seasonal, not open in the winter. All-seafood restaurant on the Seine, also great for drinks. Get the sardines and rillettes. | Quai de l'Hôtel de ville, 75004
Maison Maison | Also on Les Quais — you can view the sparkling Eiffel Tower while enjoying delicious and sharable French plates. Indoor seating as well |

16 Quai du Louvre, 75001 Paris

Restaurant Moustache

| One of me and my husband's go-to spots, especially for double dates. Delicious bistrot with French classics, a friendly ambiance and more locals than tourists |

3 Rue Sainte-Beuve, 75006

Au Petit Riche

|

Another excellent, classic bistro choice

|

25 Rue le Peletier, 75009
Non-French Restaurants
Big Mamma Restaurants | Annoying to get into, worth it if you can. Big Mamma Group has five Italian restaurants in Paris, none take reservations, but some let you put your name down at 6pm. Line starts at least 30 minutes before opening. Truffle pasta is worth the hype, but everything is delicious and well-priced | Locations across Paris.
Miznon | Hot spot with inventive, modern Israeli food in the Marais. Casual and not very expensive | 22 Rue des Ecouffes, 75004
Nouilles Ceintures | It's called "belt noodles" and it lives up to its name. Order XL sized noodles to get ones as wide as your face with a Xi'an Chinese flavor. So good. |

69 Rue du Faubourg Poissonnière, 75009

Trois Fois plus de Piment

|

Sometimes you need a break from French food to have something super spicy. This

Sichuan

spot lives up to its name (Three times more spicy). Get the beef noodle soup. Spicy level is 1 to 5 — I get 2 which I promise is still very spicy

|

184 Rue Saint-Martin, 75003

Balagan | Hebrew for "joyful shambles," Balagan has one of the most inventive menus in Paris. Priced for a special night out |

9 Rue d'Alger, 75001

Takara | The oldest sushi restaurant in Paris serves incredible fish prepared by an all-female chef team. See if you can spot the No Face statue |

14 Rue Molière, 75001
Drinking + Dancing
Pavilion Puebla | Located inside the Parc des Buttes Chaumont in the 19th arrondissment, the outdoor seating ambiance is top notch, and you can get a pizza or panini and stay all night. Open 6pm-2am | 39 Avenue Simon Bolivar 75019
Sherry Butt | Comfy spot with delicious and inventive cocktails in the Marais | 20 Rue Beautreillis, 75004
Ground Control | Looks like a food truck festival you'd find in NYC or California, with cool and eclectic outdoor seating, lots of food options and games. Seasonal May-October. |

81 Rue du Charolais, 75012

Jangal | Nightclub that plays hip-hop music. Sleek decor and great for dancing if you don't like euro music or spots full of tourists. Open only Thursday, Friday and Saturday nights from 12am-6am. |

5 Avenue de l'Opéra, 75001

Le 1905 | The new upstairs cocktail bar of Vins Des Pyrénées feels like having a drink at your chic friend's apartment. In fact, it used to be an apartment. Terrace and indoor smoking room add to the Paris charm |

25 Rue Beautreillis, 75004
French Pastries
Macarons | Best in Paris IMO are Pierre Herme, which has many locations across Paris.
Au Petit Versailles du Marais | I love sitting outside on the terrace for people watching almost as much as I love the quiche and cakes |

1 Rue Tiron, 75004 Paris

Aux Merveilleux de Fred | Famous for meringue, but it's the chocolate chip le cramique, a type of brioche, that I can't get enough of | Multiple locations across Paris
Éclairs | My husband the eclair hound recommends an Éclair au Chocolat from either Pierre Herme, Fauchon, or la Maison de l'Eclair.
---
Did this guide help you plan your trip? Please consider saying thank you by buying me a coffee or two to help keep my work going!