How to Dress in Paris to Fit in with the Locals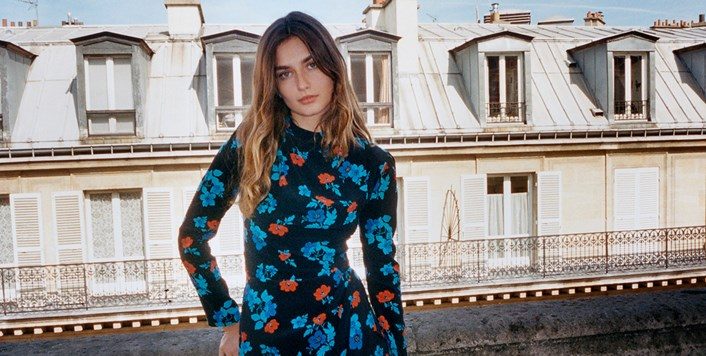 Your ticket is booked, your plans made, all that's left is packing. So what do you wear around Paris if you don't want to scream "tourist"? Before you start packing, learn the Dos and Don'ts of dressing in Paris for both men and women.
In France, dressing nicely is considered good manners, but not looking like a tourist is also a practical matter in Paris. The more you fit in, the less of a target you'll be for scammers, pickpockets and people trying to sell you stuff you don't want. It will also save you being stared at by disapproving locals in restaurants and on the metro. You will get better service wherever you go if you are dressed according to French custom.
THE DON'TS: WHAT NOT TO WEAR
It goes without saying, but obvious tourist tells such as visors, fanny packs or backpacks and souvenirs like your gift shop Paris T-shirt or Disneyland hat are better left at home. You shouldn't be wearing socks with sandals in your normal life, but if you are, don't import the look to France please.
If you plan to visit churches, it is particularly important to dress appropriately. Entering a cathedral in shorts and flip-flops and a tank top is seen as offensive, and some (including Notre-Dame) won't even let you inside.
In general, French women dress less casually day-to-day than Americans, but also less over-the-top in the evening. Overtly sexy isn't the look in Paris. French women leave something to the imagination, so leave your tube tops, short shorts and bandage dresses at home. They also tend to be more classic and less trend-chasing than Americans so you won't see highly destroyed denim or everyone wearing those tiny Matrix-style sunglasses.

The aversion to casual also means an avoidance of athletic wear as street wear. French people do not consider sweatpants and yoga pants to be acceptable outside the gym. Leave your college sweatshirts at home too.
Shoes are important to not sticking out as a tourist in Paris. A Parisienne is not wearing Uggs. On the other side, a Parisienne is also not going out in six-inch spiked heels. Sneakers are more and more acceptable, but not your actual running shoes. Super casual sandals such as flip-flops are never okay in the city.
In regards to beauty, keep it classic as well. Heavy makeup, intricate nail art or overly-done hair will peg you as an outsider. French women don't like to look as if they spent an hour getting ready.
And a note on berets. Yes, some locals wear berets, but they don't hang out at the Eiffel Tower or on the Champs-Élysées, so if you're wearing one at a tourist spot no one will mistake you for French. If you want to just have fun and wear a beret cause you're in Paris go for it.
Men should be careful not to be too casual or messy looking. Your "vacation wear" that you would pack for a beach trip is not going to fly in Paris. So save Hawaiian print shirts, tank tops and Hard Rock Hotel tees for another time. In the same vein, avoid overly baggy clothes.
For Frenchmen, shorts are not city wear — they are for vacations. Paris doesn't get that hot usually and a hairy man leg out in the open is a faux pas. This is a rule that will be broken on the hottest days of the summer, such as during a heatwave, but very rarely and not at the office.
Just as for women, men also shouldn't be wearing gym clothes unless you are actually working out. So basketball shorts, running shoes, sweatpants and sports jerseys aren't good choices. Jerseys are worn when watching a game in France, not out to lunch. Leave the oversized hoodies at home too.
Men's feet, like legs and armpits, are not to be exposed in the city. Man sandals will make you stick out and probably get you some nasty looks on the metro.
THE DOS: DRESS LIKE A PARISIAN or PARISIENNE
Of course you're there to take pictures, but store your camera in your bag, don't keep it around your neck if you want to look a little more natural.
French women gravitate toward more neutral colors or pretty prints and aren't into crazy patterns or combinations. You'll see a red dress or yellow top, but not plaid on plaid or a full pink look.
During the day, you can't go wrong with stylish jeans, nice sun dresses and classic jackets. French women love a blazer day or night. Same with a button down shirt, pretty and simple blouses and cozy, chic sweaters. Striped shirts, though it may be a cliche, are also a great choice and you'll see them on everyone from babies to old ladies. For a special evening out, a chic dress (especially black), pant suit or silky top is a good bet.
French women love denim in all seasons and times of day. Shorts are fine for women during the day but shouldn't be too short and the more tailored looking the better. Skirts similarly shouldn't be too short or too casual looking. In winter, women in Paris tend to wear more sheer tights than thick opaque ones.
For shoes, you are always safe with ankle boots, ballet flats, loafers, mary-jane heels or espadrilles. Sneakers are also common, as long as they are street style sneakers such as Converse, Stan Smiths (still very popular), Vans or simple leather styles. Sandals should be nice, not made of plastic or rubber. Think mule slides, not Havaianas thongs.
You can always add a scarf to any look. You also have to pay for plastic bags at markets and grocery stores so you'll often see a Parisienne with a fabric tote bag to carry her purchases home in. Fur coats and accessories are more popular in France than in America, but you don't tend to see full-length fur coats except on fancy older women.
Here are a few Instagram accounts of chic Parisiennes you can check out for inspiration: Jeanne Damas. Sabina Socol. Inès Melia. Adeline Mai. Anne-Laure Mais. Michaela Thomsen.
For brand inspiration, take a look at Maje, Sandro, Sezane, Vanessa Bruno, Claudie Pierlot, Reformation, Isabel Marant and IRO.
Keep it classic. Frenchmen are big believers in well-fitting button down shirts — even at the beach. You can't go wrong with one day or night. Polos are also a safe bet. Nice tee shirts are fine so long are they are in good shape and don't have graphics, logos or sports teams emblazoned on them. Go for a fitted sweater or wool button down for winter. If you can pull off turtlenecks, many Frenchmen wear them as well.
Jeans are great for men, as long as they are in good shape and not overly large. Also some light slacks in the summer and wool slacks in colder weather.
Close-toed shoes are a must for men in all seasons. Chelsea and lace up leather style boots are always in style. Sneakers are appropriate so long as they are street wear, not purely athletic style.
Men can also always add a scarf to up the French-ness. Winter, spring, summer or fall — Frenchmen wear scarves in all seasons of various weights according to the temperature.
Lead photo via MAJE
---
Did this guide help you?

---
---
---