7 Paris Tourist Traps to Skip…and What to Do Instead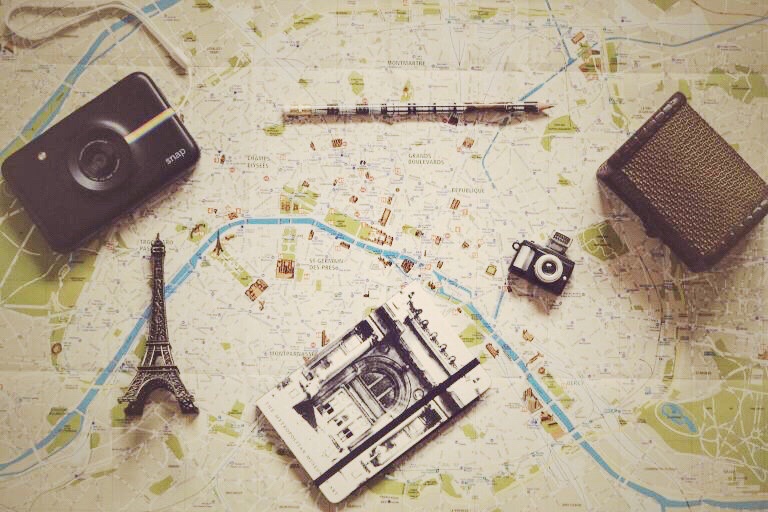 Despite what anyone says, you don't HAVE to go to the top of the Eiffel Tower or eat a Ladurée macaron to really experience Paris. Trust me, plenty of French people aren't taking Mona Lisa selfies.
But it's a dilemma in any popular locale: How do you see the sights but still have an authentic experience? A good start is avoiding the tourist traps. Those overpriced, time wasting, often inauthentic activities that cater almost exclusively to tourists.
So here are seven Paris tourist traps to avoid, and what you should do instead:
TOURIST TRAP #1: Going to the top of the Eiffel Tower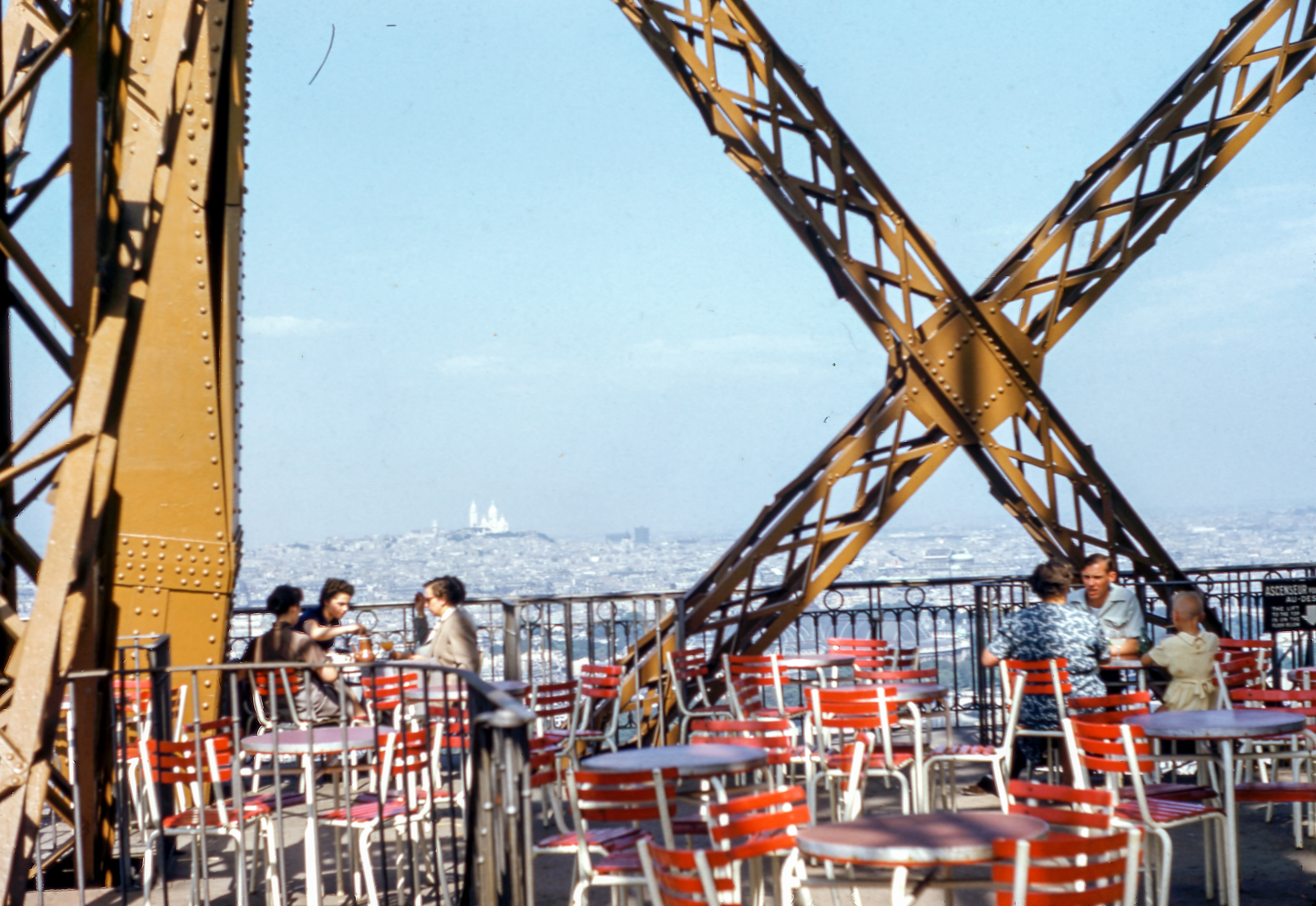 The Eiffel Tower is one of the most recognizable landmarks in the world, and of course you should take time to get a couple of great photos with the Iron Lady. But paying 25€ a person and waiting in line for hours while getting harassed by trinket sellers to go up inside it doesn't sound like the best use of time in this beautiful city.
INSTEAD: You're probably going up there because you want a view. For a panoramic views of the city that include being able to see the Eiffel Tower and little to no wait times, go instead to the Tour Montparnasse or Arc de Triomphe or I love the view from the Centre Pompidou if you're also into seeing some modern art while in Paris. Want a lovely, FREE view? Go to the roof terrace of the Printemps department store.
For the best places to take photos of the Eiffel Tower or where to enjoy the evening sparkles, check out this article by my friend Sara.
TOURIST TRAP #2: Seine dinner cruise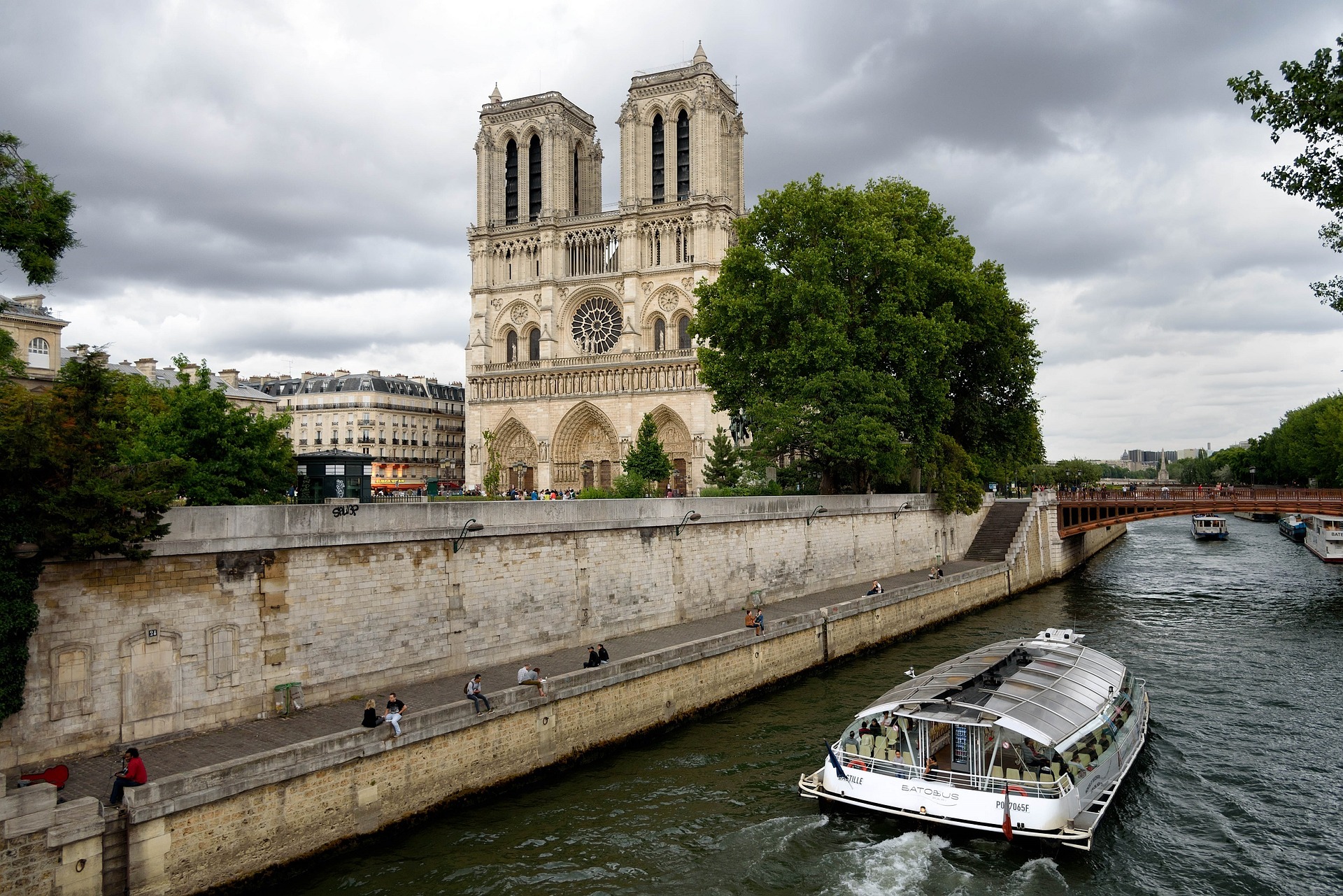 The tiny kitchens on these dinner cruise boats means the food is pre-made and heated up, and for what you pay you could have an excellent bistro or brasserie meal instead. There is too much good food in Paris to waste a meal on these boats.
INSTEAD: That being said, boat tours are a lovely way to see Paris. The ideal is to book a private boat, but that is pricey. For cheaper, go with a Bateaux Mouche tour or use the Batobus hop-on-hop-off water taxi to shuttle between sights. Then go have a delicious steak au poivre you'll be dreaming about long after you go home.
For something different, pack a picnic and tour Canal Saint Martin on a rent-your-own small electric boat for reasonable prices.
TOURIST TRAP #3: Going to the Louvre just for the Mona Lisa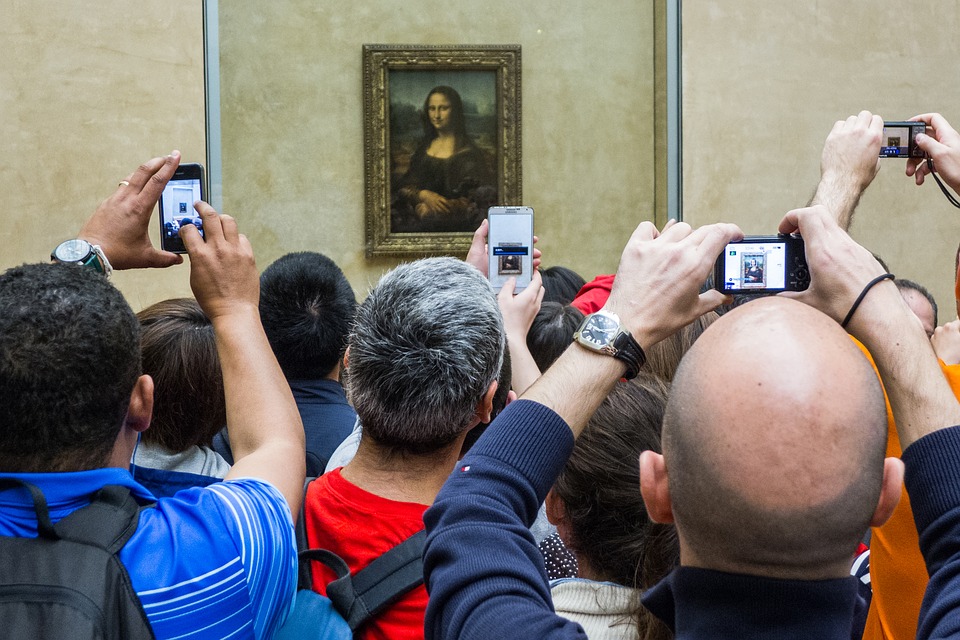 The Louvre itself isn't a tourist trap of course, but if all you really want to do is check the box next to "see the Mona Lisa"– don't bother. The experience is not pleasant since you are fighting with a hundred other people trying to take a picture of the same small painting. And if you aren't that into art you probably won't be impressed anyway.
INSTEAD: Google a picture of the Mona Lisa, look at it, then spend your precious hours in Paris at a museum you're more interested in. I love the Rodin Museum where you can see "The Thinker" — which is pretty gosh darn famous too. If you don't really care about art, there are million other things to do in Paris that will be much more memorable for you. You don't have to go to museums just because Paris is full of them.
TOURIST TRAP #4: Paying top dollar for macarons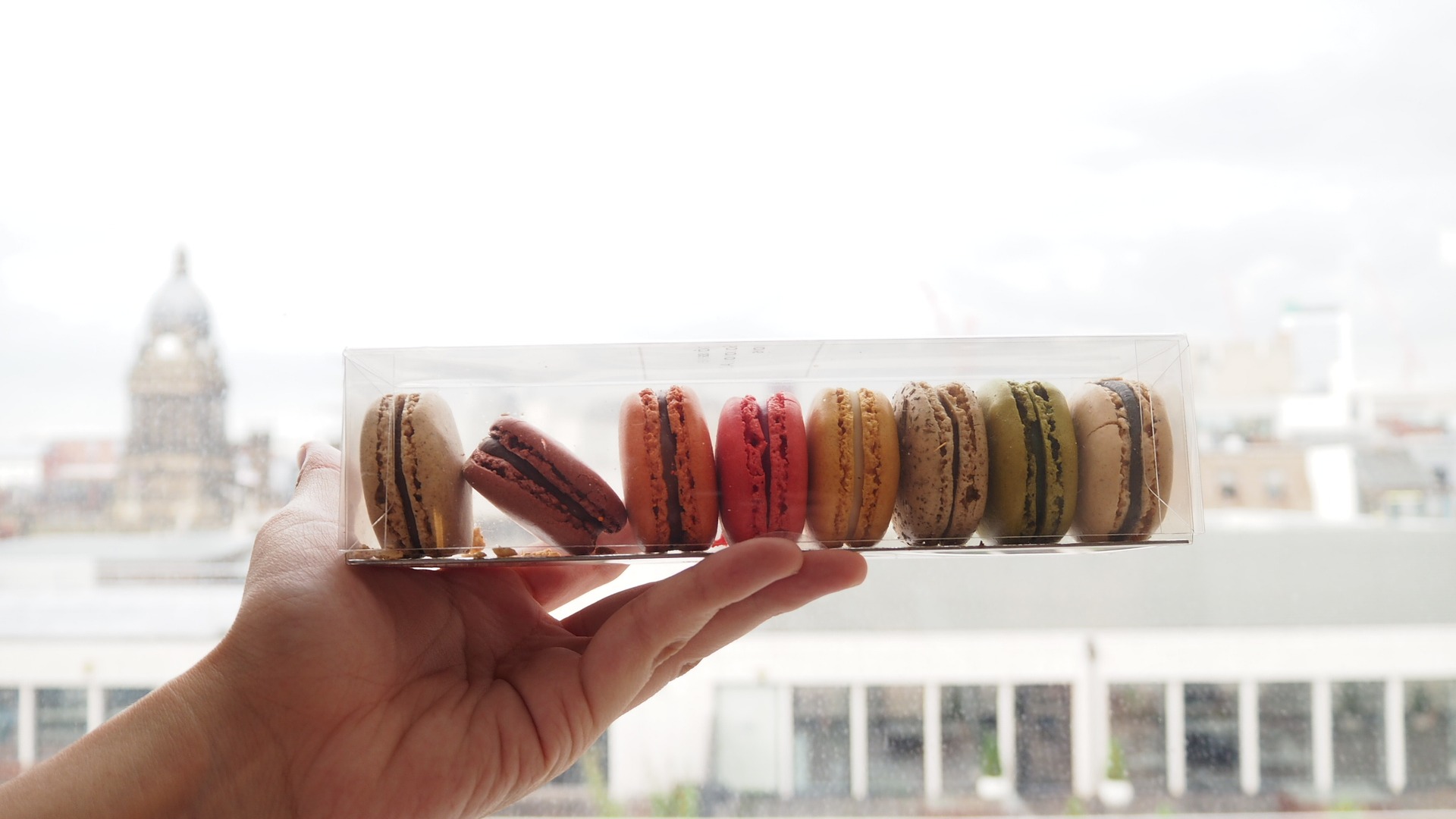 Sorry to break it to you, but while Ladurée macarons are very delicious, waiting in line to pay over three bucks each for a macaron is a little crazy. Also, the Salon de Thé isn't as authentic as it makes itself out to be, and even the macarons sold at the flagship location come from a factory. Yes, the macarons are excellent, but it's a tourist trap and you're reading this because you wanted that info so don't be mad at me.
INSTEAD: You can find wonderful macarons at many patisserie in Paris that are actually artisanal, and with the time and money you would have spent at Ladurée you can taste the pastries at multiple spots. No, your friends back home won't recognize the names, but if that's what you care about go to Ladurée.
For modern, creative macarons and pastries head to Pierre Hermé or Hugo & Victor. For classic taste from a shop French people actually buy things at, try the gourmet grocer Fauchon. For artisanal macarons, stop by Jean-Paul Hévin or Laurent Duchêne. Or try a fancy tea salon locals also go to such as afternoon tea at the Ritz Paris or one of these great options.
TOURIST TRAP #5: EATING ALONG THE Champs-Élysées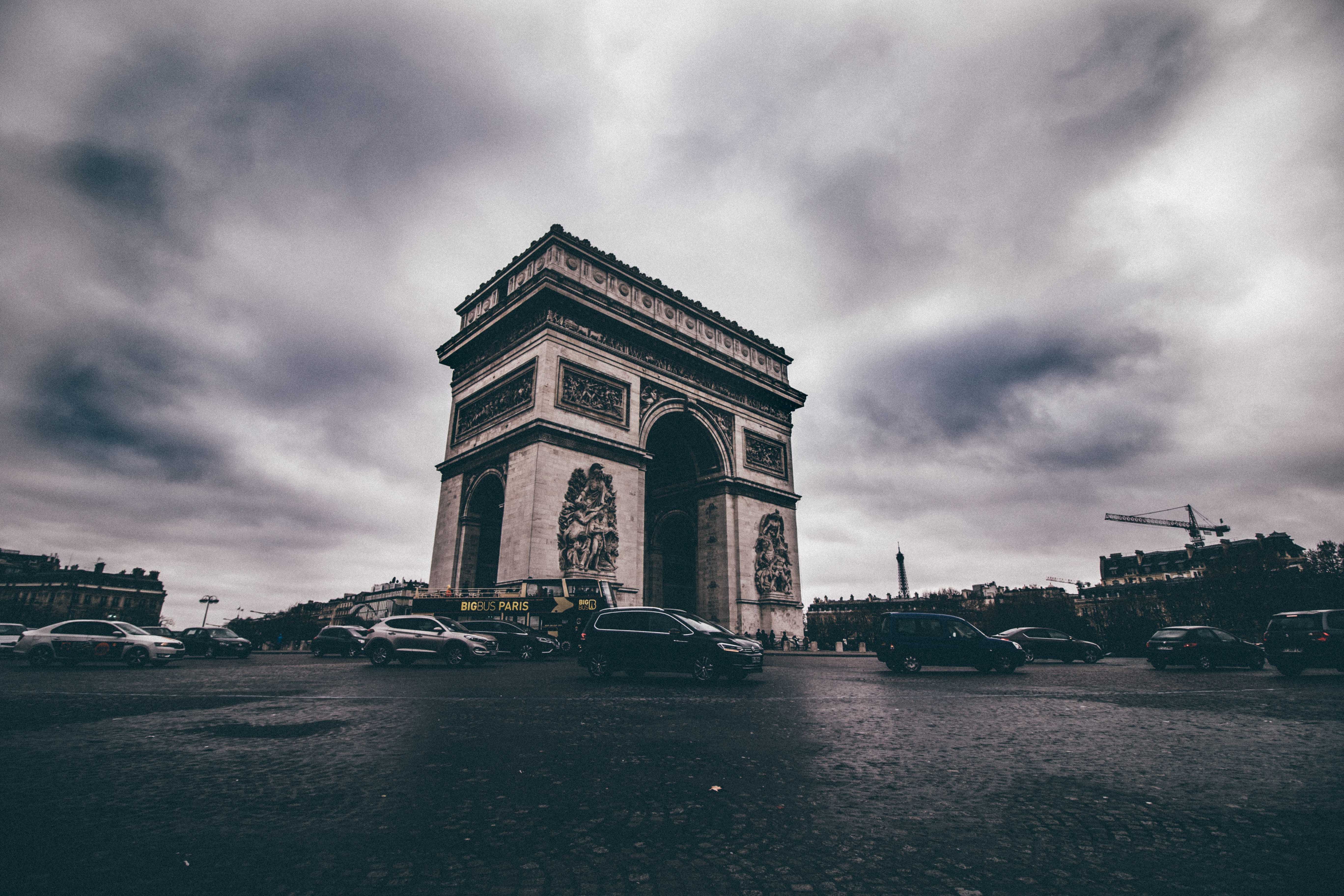 This actually goes for any touristy area. The restaurants and cafes right around Champs-Élysées, Notre-Dame, the Eiffel Tower and other tourist sights will be overpriced and the food not that great.
INSTEAD: Plan your visit so you aren't stuck around the tourist sights while starving. You don't have to travel far to find good food. For example, if visiting the the Musée d'Orsay, try Restaurant Cinq-Mars for the excellent lunch special. After Notre-Dame, cross the river and have a meal along the banks of the Seine at Maison Maison. After the Louvre, walk three minutes toward Palais-Royal and have dinner at Ellsworth or go fancy at Verjus. Reservations are often necessary during high season, so plan ahead if possible.
TOURIST TRAP #6: Rue de la Huchette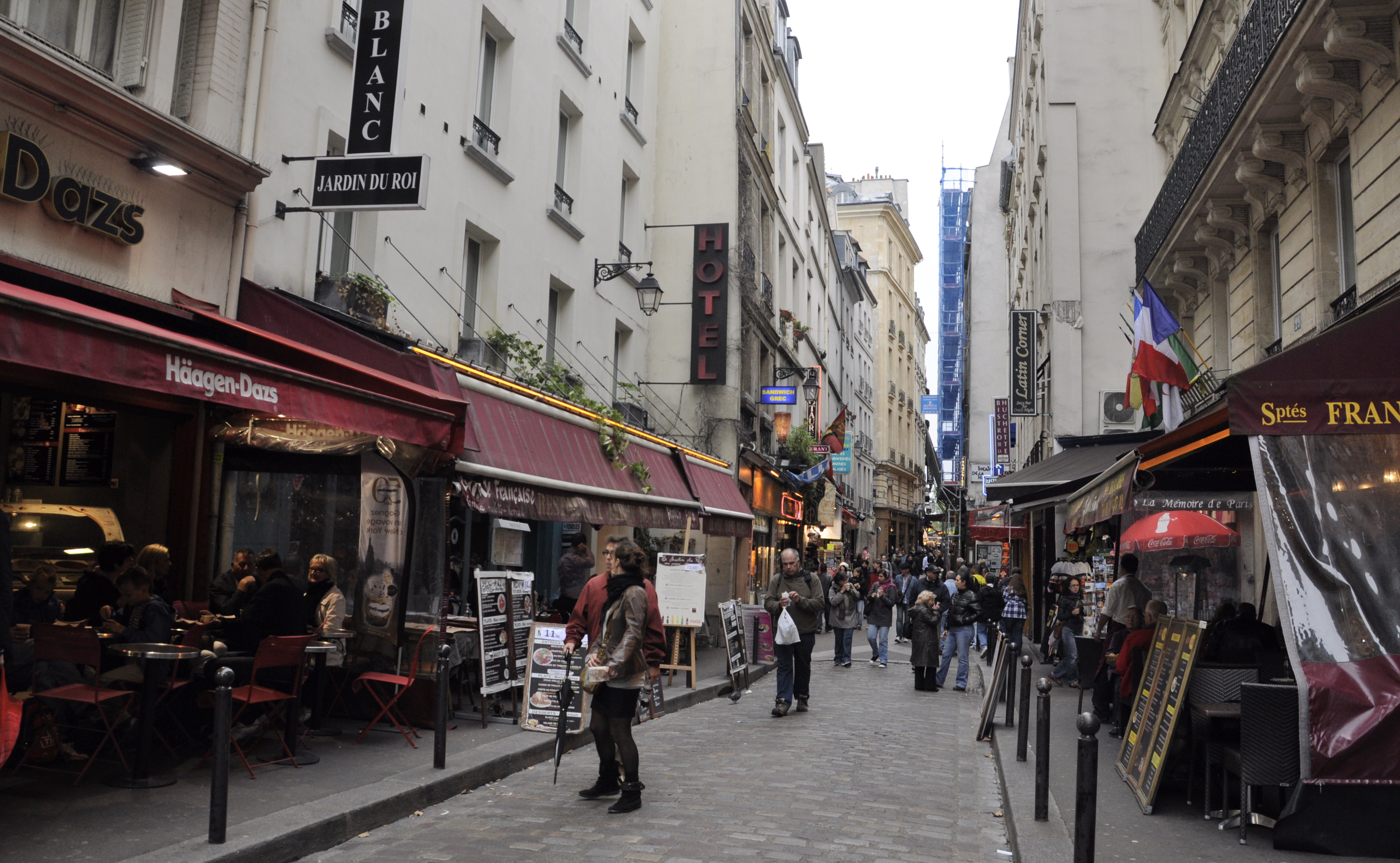 It's one of the oldest streets in Paris, but unfortunately is now just a glut of souvenir shops and crappy gyro joints. There is nothing worth eating or buying on this street anymore so step away from the bad crepes and tee-shirts.
INSTEAD: Go ahead and quickly walk through Rue de la Huchette on your way to the Shakespeare and Co. bookshop, but then head over to the 3rd or 4th arrondissement for streets with real Parisian charm and more pre-revolutionary buildings. Check out Village Saint-Paul for it's cobblestone squares, passages and antique shops if you want to feel like you've stepped back in time.
TOURIST TRAP #7: NEVER HAVING AN AUTHENTIC MEAL IN PARIS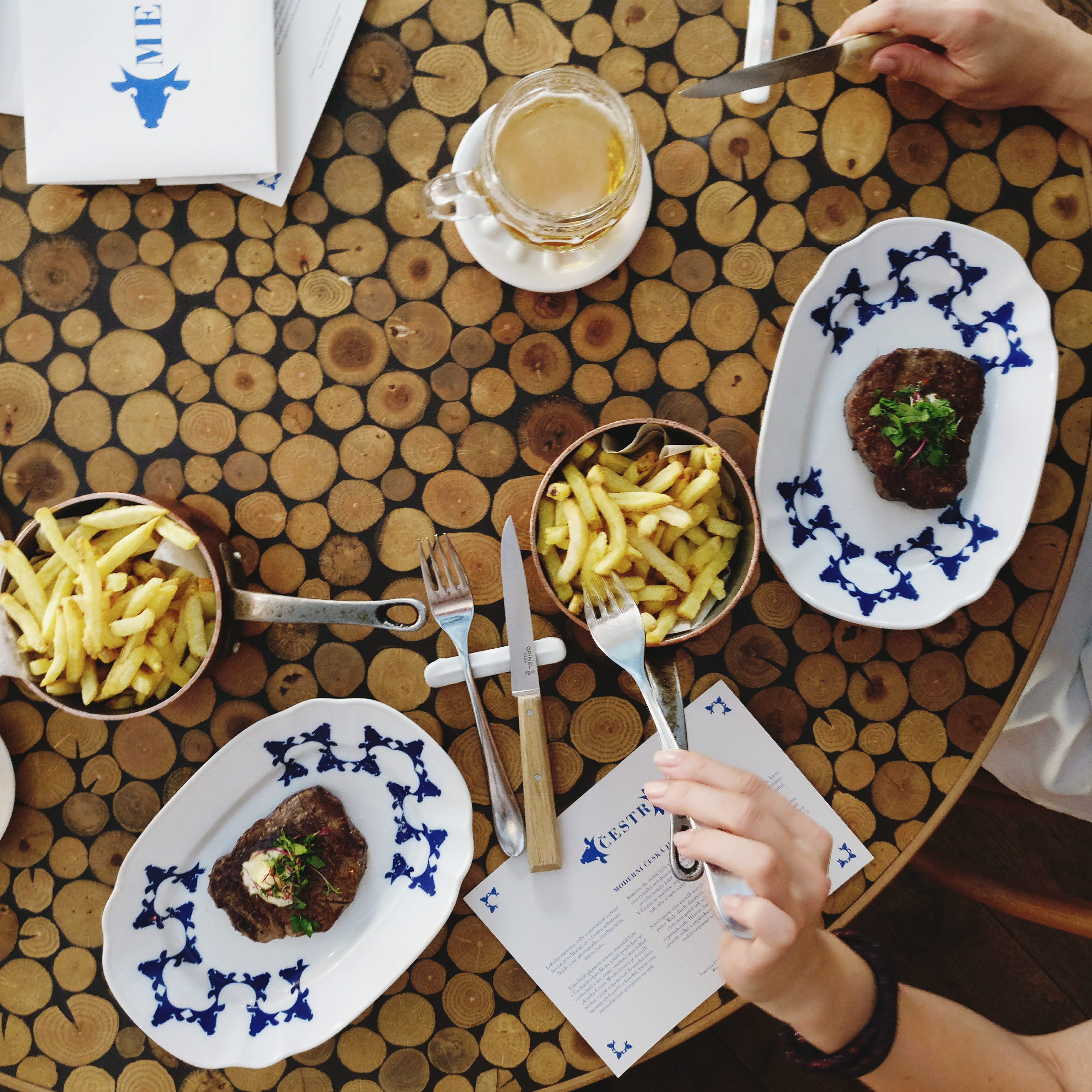 It's a shame that you can visit Paris without ever eating a truly great meal. But it is entirely possible if you succumb to the tourist trap restaurants that line every popular attraction.
INSTEAD: Find mind-blowing French food with these tips:
1) Get out of the tourist areas. This doesn't mean you need to go to the outer edges of the city. Ten minutes walking from whatever tourist sight you're visiting is enough.
2) Learn the tell-tale signs of a tourist trap. Giant menu in English? Trap. Signs aggressively hawking escargot or frogs legs? Keep moving. 20€ hamburger? Bye bye.
3) Do your research, but not on the travel review websites. The problem with Tripadvisor and the like is that it's all other tourists giving the recommendations. You want the local faves. Ahead of your trip, sign up for in-the-know Paris newsletters (in English) such as My Little Paris, start following some French Insta-stars and take note of where they eat, check out my Paris Guide and other guides from bloggers who actually live here.
4) Understand that French food isn't just croque madames and ratatouille. Dishes from different regions of France could be entirely new to you. So just because you don't see French onion soup on the menu, doesn't mean it isn't real French food. In fact, that's probably a good sign.
---
Enjoy this article? Help keep this blog going by buying me a coffee!
---
---